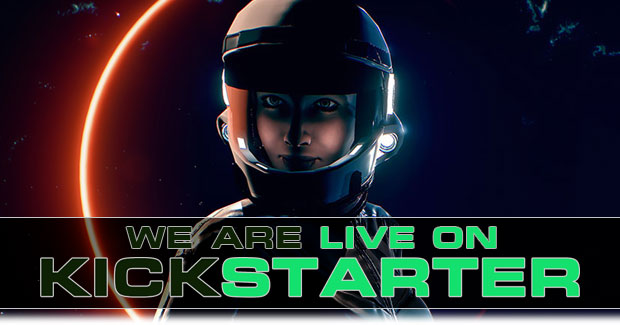 Catching my breath...
Hey everyone I just wanted to post a quick little update here. So the kickstarter is still going and oh my, it's been the most exhausting thing I have ever experienced. I thought making games was demanding but running a campaign tops that.

I mean, I work hard, very hard on my game but I get to rest if I need to and when. I also get left alone and I can just concentrate on that new feature or fixing that bug or whatever I need to do. However it's incredibly rewarding meeting so many new people, seeing the game being played by so many gamers and reviewers it's fun. The other day I tweeted to Kiwo for fun. Kiwo is a female streamer on Twitch and she's adorable she decided to play the game on a whim and after playing the demo she wanted another game to play and I suggested Adr1ft and she played it. I stayed and watched while tending to the campaign. I had a blast. Adr1ft is awesome by the way.

But it's not enough, not yet. I've been working towards finding our audience and am continuing to do so. It's hard work but rewarding because at the end of the day when I look at our backers I see people who are actually passionate about the game and to me that's so important. I'm going to continue to search for these passionate people to help us reach our goal, and for you who are supporting a big huge thank you.
Thank You, Janzer and Drop Bear Industries
I also wanted to say thanks to Janzer who did a truly in depth play through of the demo which I loved. Youy can watch that here:
Another Video I wanted to share with you guys is Drop Bear Industries video. This guy is legit excited and I had fun watching him react to, well, everything haha:
Team V Streams LIVE
Last but not least is our own LIVE stream that we did last weekend on Saturday and Sunday. We are planning more this weekend so keep an eye out on the kicstarter page or on our own website. Twitter, or Facebook page. I uploaded the streams on YouTube:
Don't Forget
Don't forget, we need your help. If you want us to succeed you can still pledge or share with your friends. Thanks for reading and again, thanks to those who've been supporting us for so long. You guys are awesome. :)