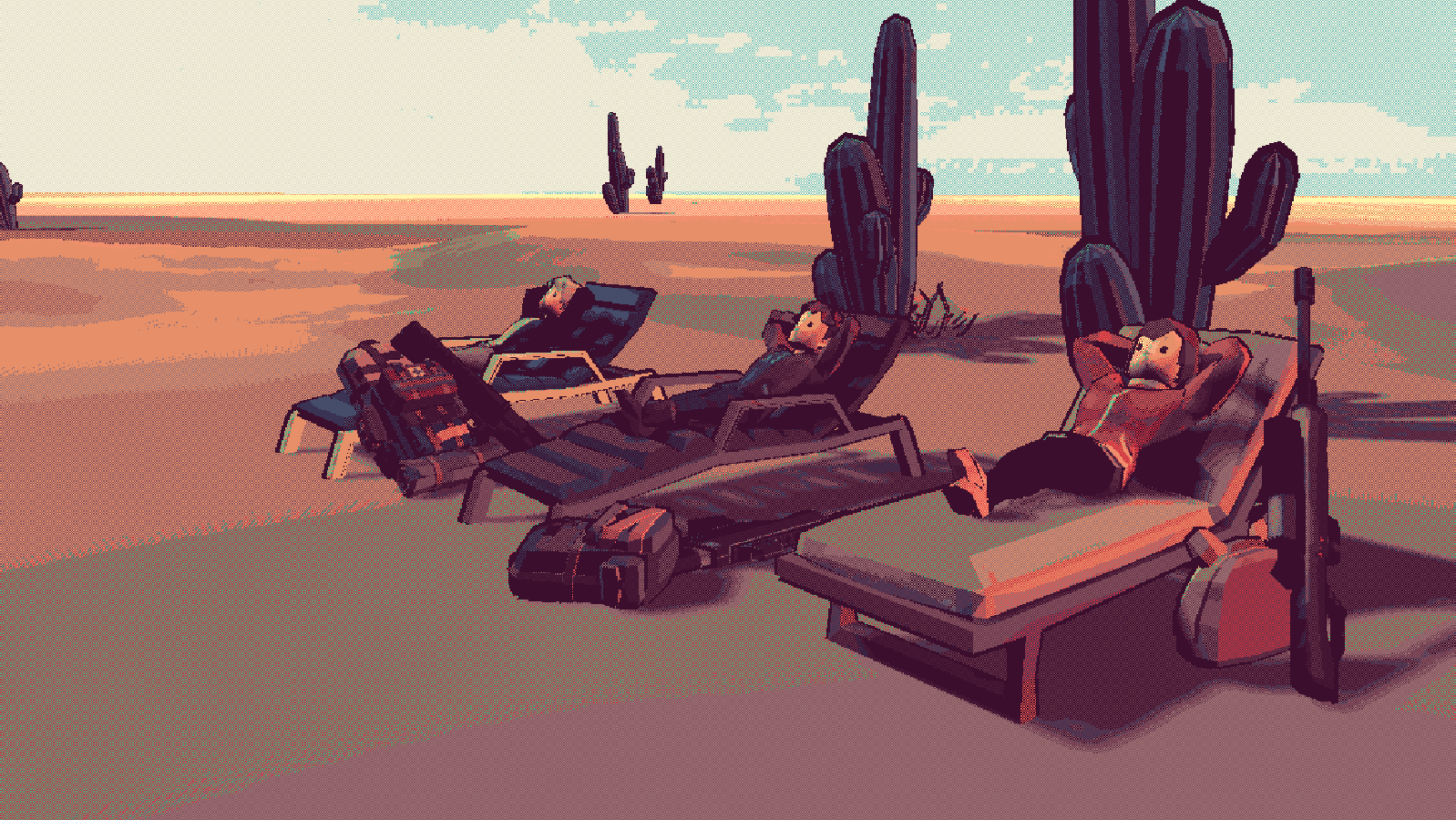 Hey everyone, I'm going to be taking a bit of time off from developing Bright Red Skies. In case you don't know, Bright Red Skies is a personal project I work on in my spare time since I have a full-time job as a developer. This game is my dream project and I can't see a scenario where I completely stop working on it, so rest assured that at some point in my life this game will be released.
To be completely transparent, I see that there are gaps in my ability to create this game and I'm looking to improve on these skills such as:
- Writing (character development, story structure, dialogue)
- Cinematography (cutscenes and general camera positioning in scenes)
- Video Editing (trailer, promotional material)
The first two points I feel are going to make or break how good the game is going to be, so for the past couple of months, I've been reading books and watching videos on these topics. I still don't think my abilities are at a point that I'm happy with, so my goal is to take a step back from development and try to improve on writing and cinematography.
With video editing, this is something I previously had no experience with but something I need to learn at some point. I'm not developing this game with the intention of making tons of money, this is a passion project after all. But I do want people to know that this game exists and for them to play it, so I feel that being able to properly showcase Bright Red Skies is another necessary task.
And just in general, working 40hrs a week developing at my day job, and then spending some more time outside of work developing Bright Red Skies can be exhausting sometimes and there are other things I want to try. Even last December when I said I would take a break, I still ended up doing some work on the game haha. I'd say a majority of the time I spent making this game has been really enjoyable and it's amazing to me when I see how far the game has come since its inception. But I think having some breathing room to explore other ventures and improve on my skills would be good for my self-development and the quality of Bright Red Skies.
To anyone reading, I hope you can understand. :)
I'm not sure exactly when I'll start getting back to work on Bright Red Skies, but I'll try to keep you guys updated every month about what I've been up to and my current state of mind regarding this game. I really appreciate everyone who has been keeping up with the progress, thanks for coming along the ride!