Character Design and blend-shapes:
Although our protagonist is a stuffed voodoo doll we want to make sure he felt alive and that he does have feelings, this is where blend-shapes come in play, it's easy enough to give characters movement but to make them feel less of a puppet and more human the characters need to breathe and show expression.
By using blend shapes we can show how our hero feels by his facial expression as seen below, as Stitched Up contains a morality meter the heroes demeanor will change depending on your play style.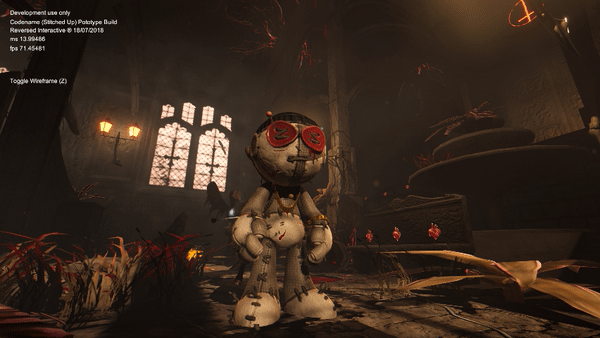 A 90s style platformer with modern mechanics and visuals:
In my belief, a game can feel very bland and boring without great visuals and environmental interaction,
in stitched up elements play a big part in how you can play the game.

enter a body of water or cover yourself in blood to be able to walk through flames without taking damage until you start to dry out, or use fire to your advantage by setting yourself on fire and heating up your synth for maximum slicing power at the cost of taking burn damage. these are only a couple of examples of how you will be able to use the environment to your advantage.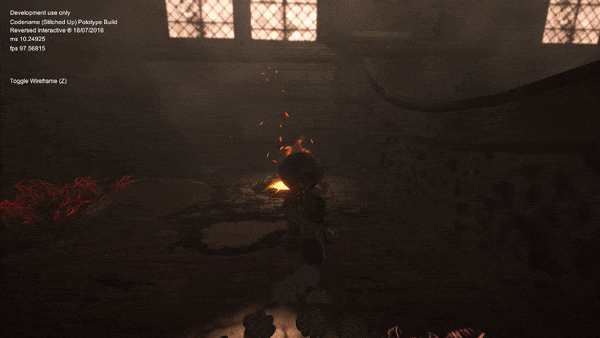 Although we wanted to add modern mechanics our original plan was to re-invent the 90s platformer for that generation, the 90s platformer was a basic yet effective progression system,
Collect tokens (apples, coins, music notes, gems, and crystals)
Collect enough tokens to unlock levels or enter portals.
finish the zone and fight boss.
Using this system helps us maintain that classic platformer feel whilst you battle your way out of hell.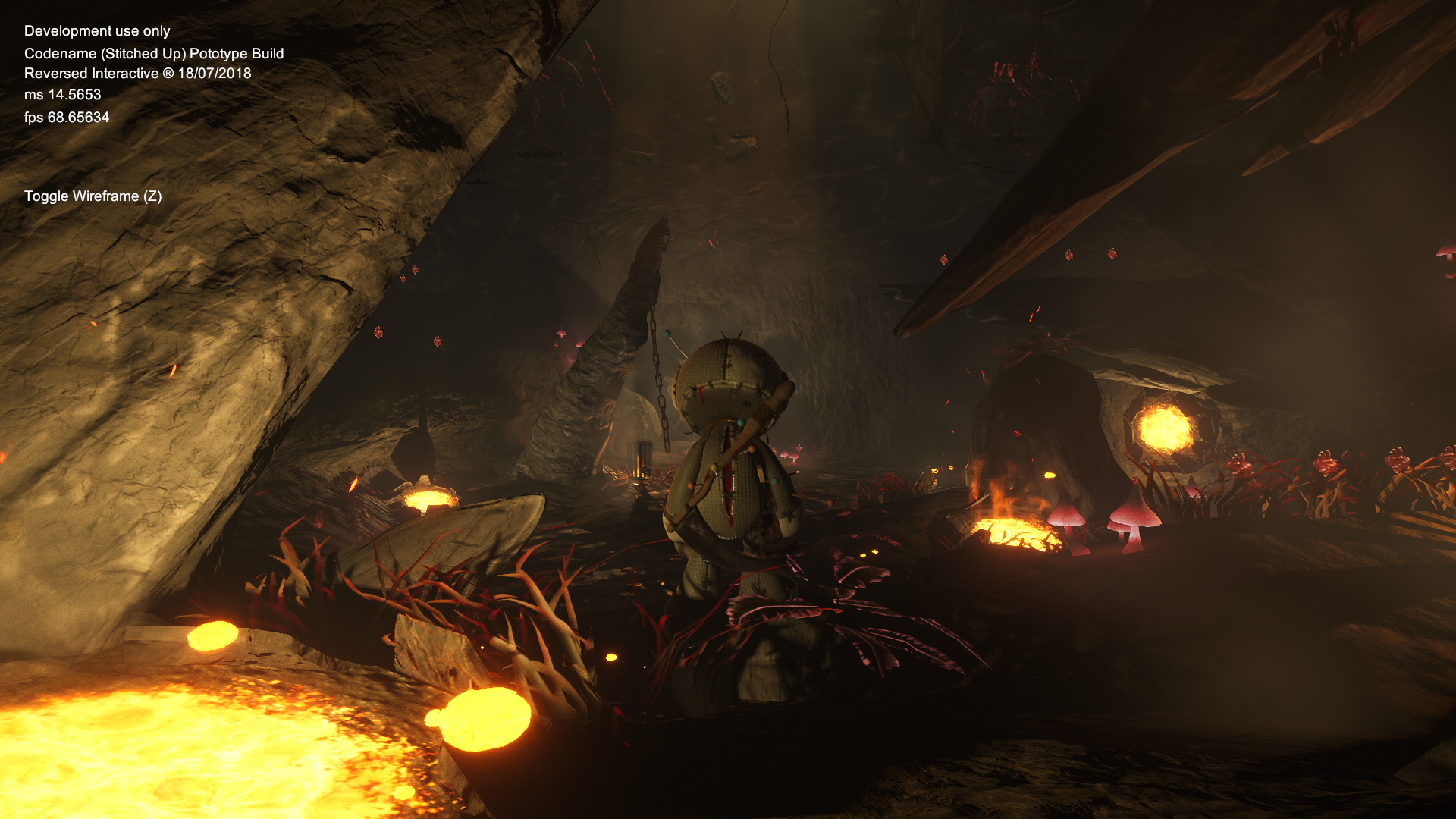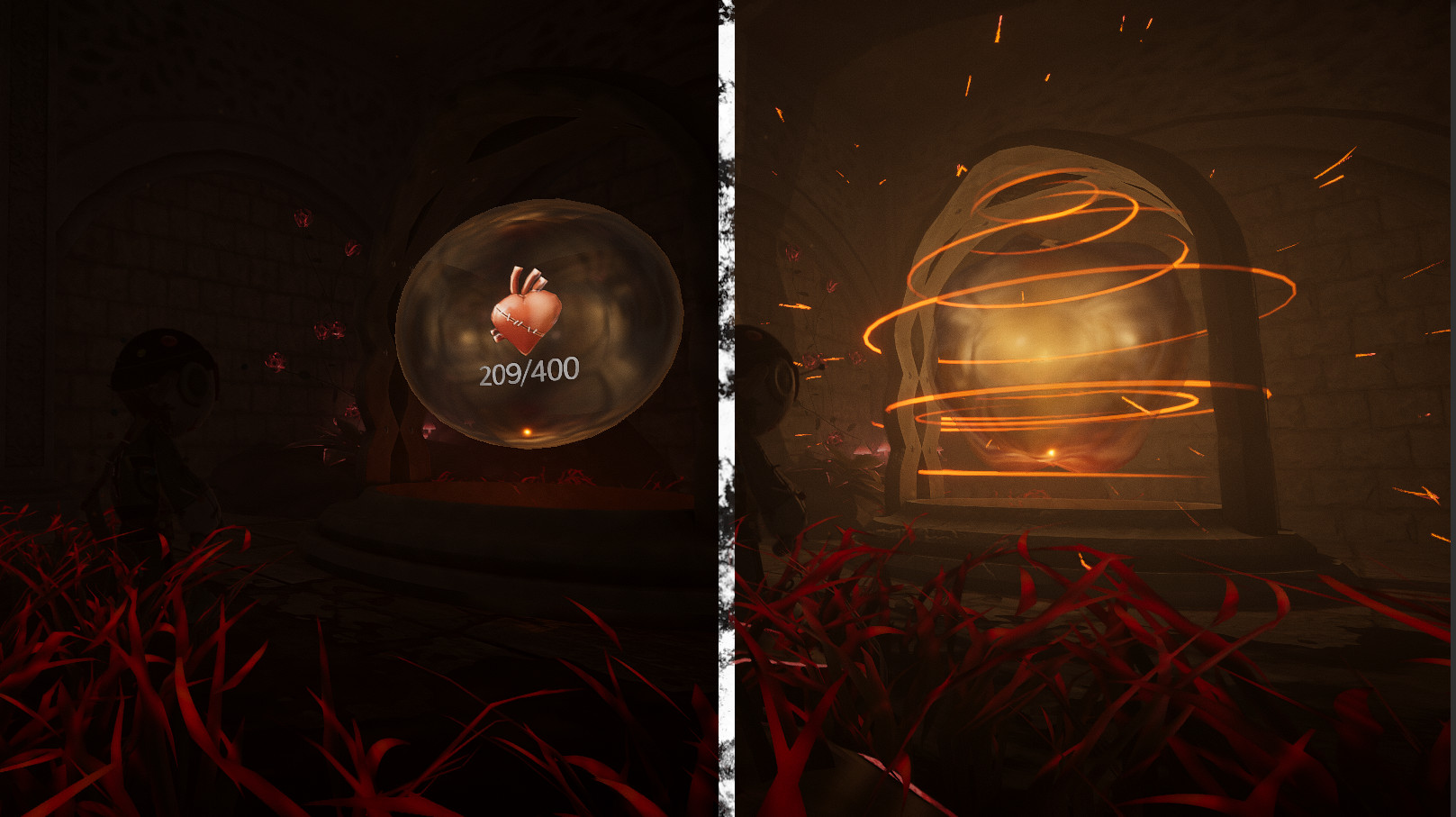 I hope you found this development log useful and I am more than happy to answer your questions.
I will try to release new logs as often as I can.

Thanks,
Lance,
Reversed Interactive