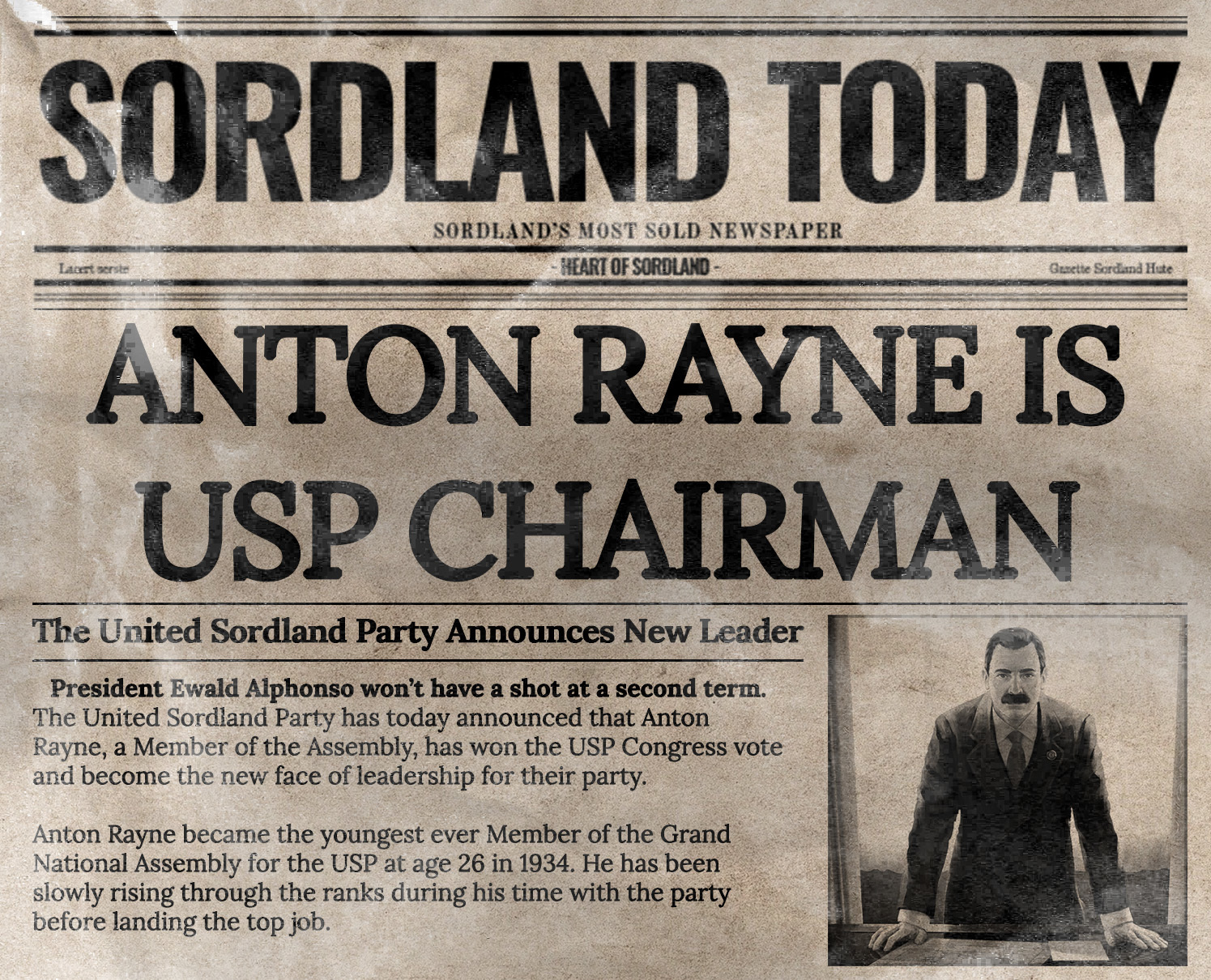 The United Sordland Party has today announced that Anton Rayne, a Member of the Assembly, has won the USP Congress vote and become the new face of their party. Anton Rayne became the youngest Member of the Assembly for the USP in 1931, and has been slowly rising through the ranks during his time with the party.

With the presidential election looming in the distance, we're surprised to see the USP chose to remove their most economically versed minister, President Ewald Alphonso, from the leading position of Chairman. Rayne is yet to publicly announce his priorities and election promises, though Sordland waits with bated breath to see Rayne's plan to bring us out of economic recession.

As well as the economy, a key issue going into the election is Sordland's potential constitutional reforms. The people of Sordland and opposition parties have been clamoring for changes to the constitution President Soll implemented in 1929. While effective at the time, there have been debates that Sordland has grown and the constitution as written is no longer relevant to the people of today. Different sections of the constitution are under scrutiny, including presidential term limits, the immunity of Supreme Court judges, and Sordland's electoral threshold. Anton Rayne has not stated if he supports or rejects any potential constitutional reforms, and we're eager to see where he stands on the issues.

The choices that Anton Rayne will make ahead of this election will define Sordland and our people's future.