Basically it is hard to satisfy the desire for that. You know, showing off something awesome in order to motivate people on Kickstarter in order to pledge in order to get money to create something awesome...
...well, you get the point.
However, we are already pretty far into the project (with much more work ahead!)
And as the awesome supporters you are, you deserve nothing less than the best. Therefore we brought the head of our Romanian 3D unit, Mihai "Mickey" Nicula, to Austria.
Ok, let´s be honest, he came here for several meetings and talking about what to polish and build next.
However, he also took the time to show us the latest version of Antinomy. The one where our dynamic sandstorm system is already working (meaning, sandstorms can kill you and will at least delay your travels massively throughout the game!)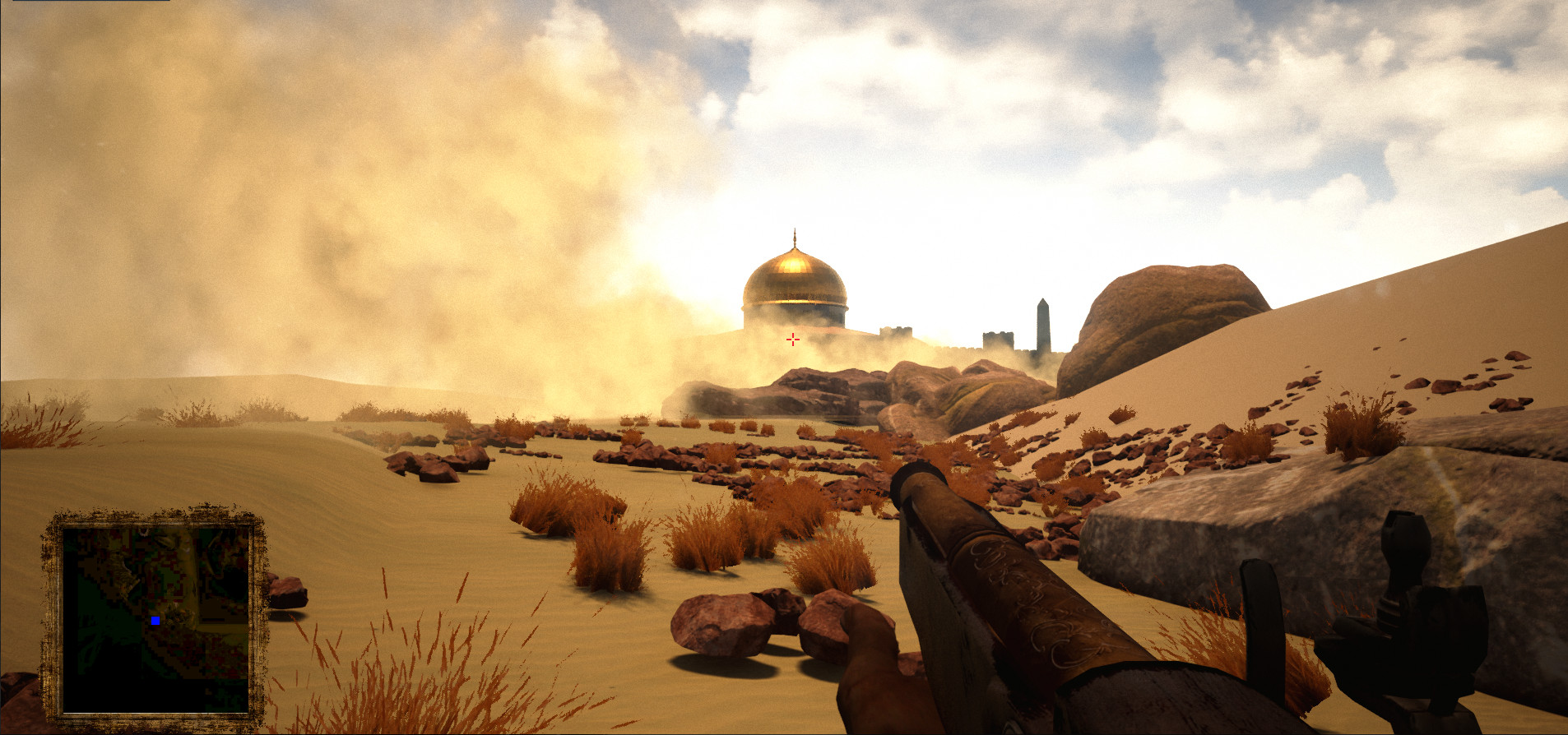 Sandstorms: They are not kidding around!
And although you will hear several comments from me what needs to be improved, it is quite exciting to watch for us together and review our work so far.

So we hope you enjoy it even more:
As you see, those scenes were captured without a gun at hands, but of course the latest version also includes the inventory and equipment routines. However, we are not happy with the visual appearance of those components, and they are scheduled to be redone in Summer 2016.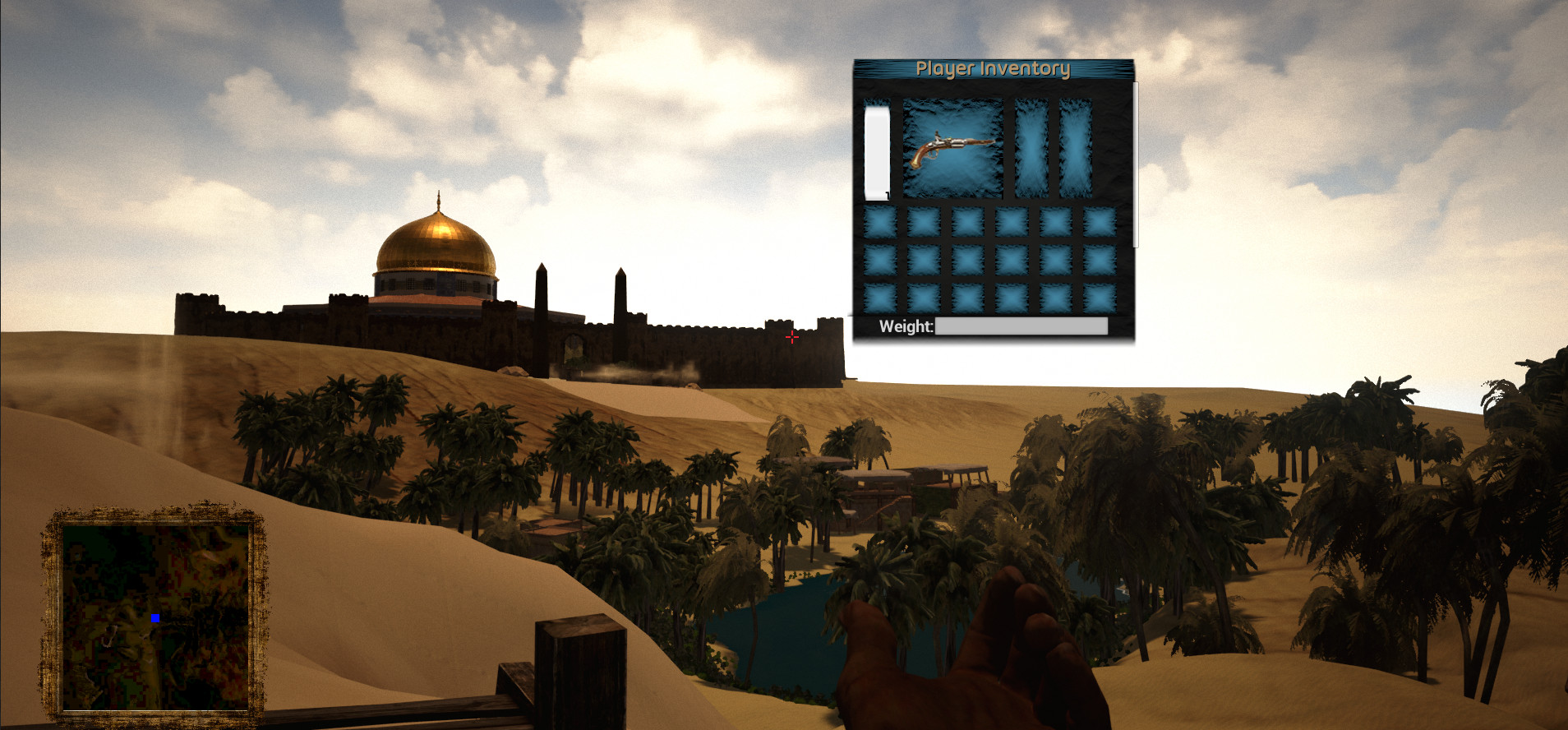 "Working" is not good enough, so expect major overhauls to the inventory and Minimap in July.
However, in our ingame footage we see also the entrance of Al-Hamra...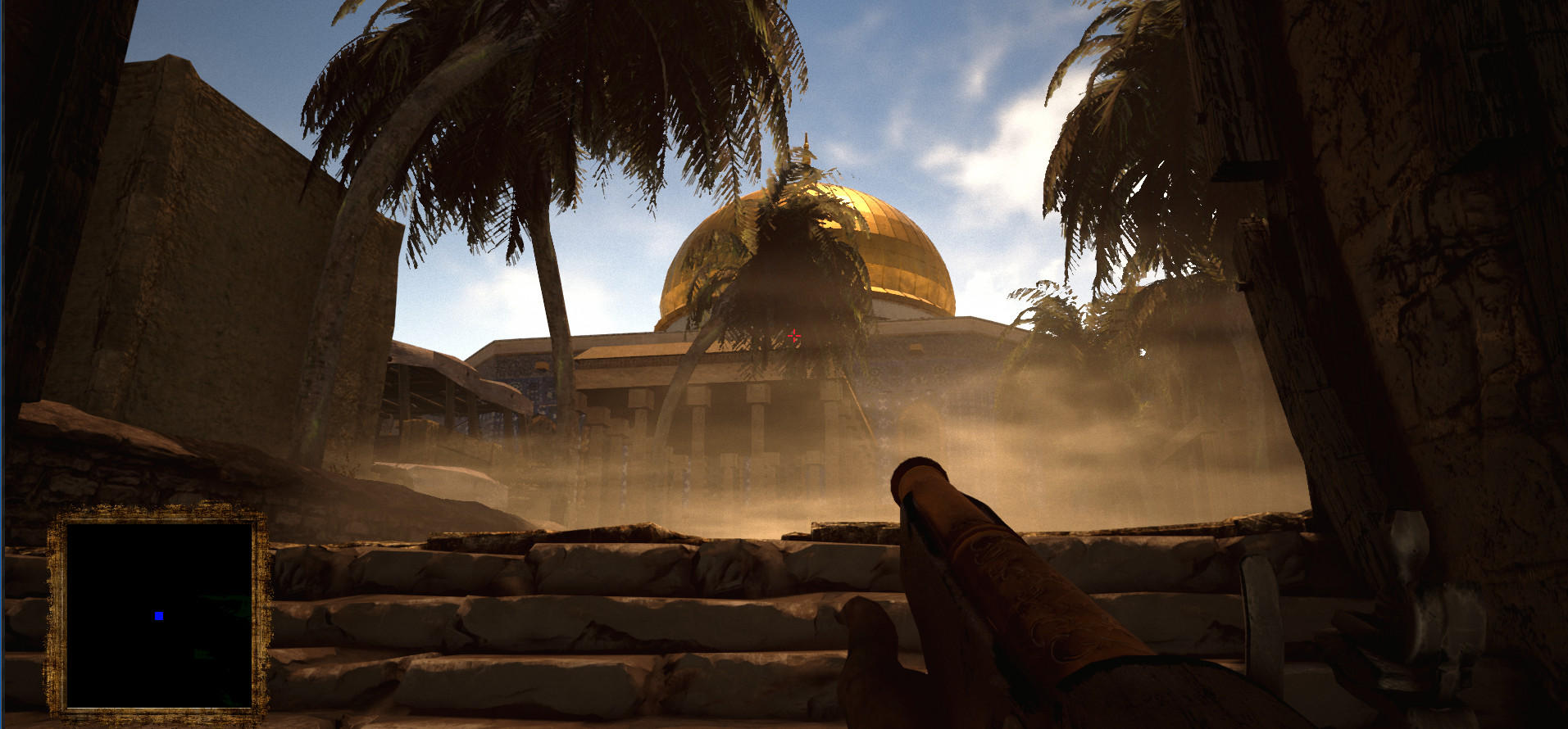 ...the hidden caves near the central mountains...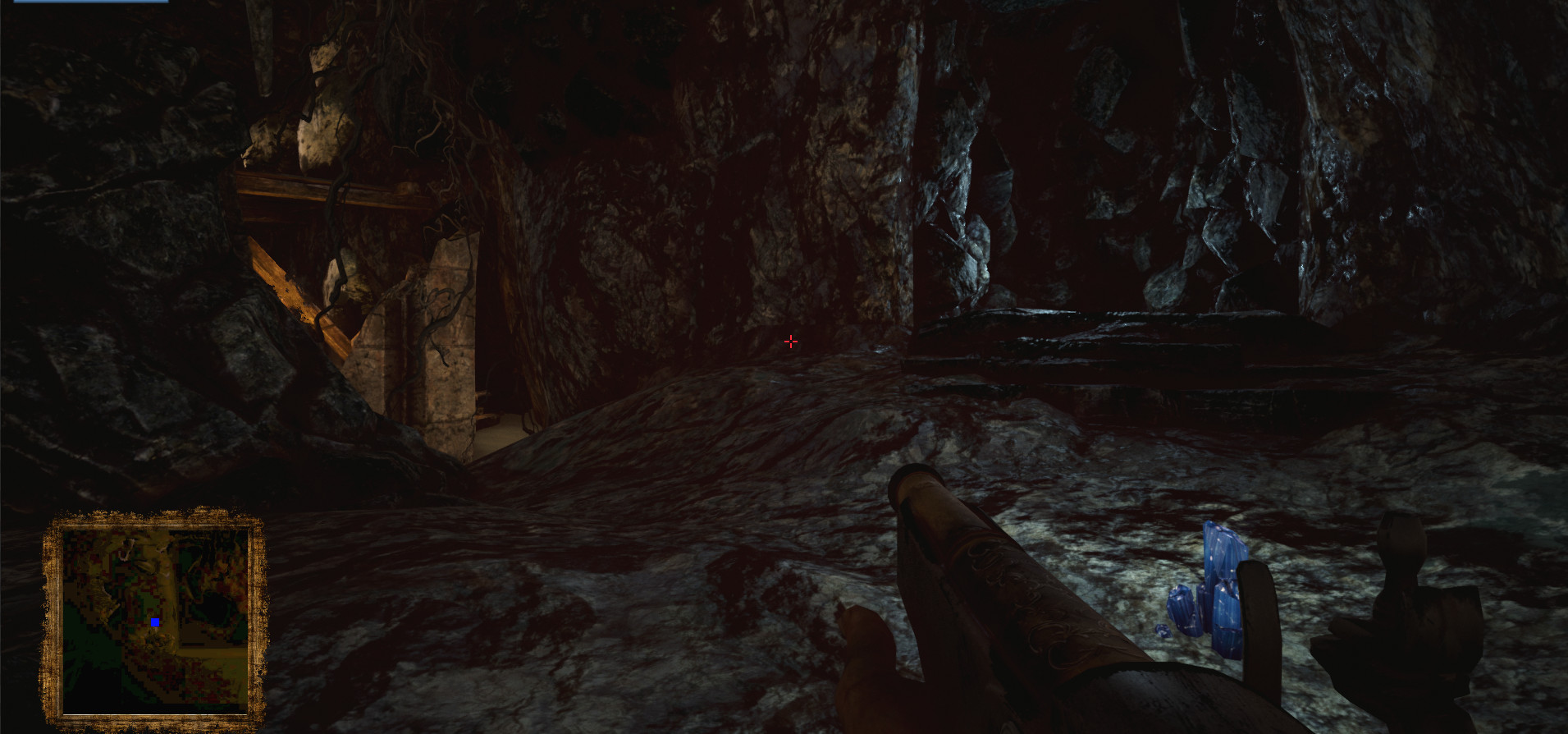 ...and those nasty, nasty sandstorms. Believe us, you don´t want to get caught in one!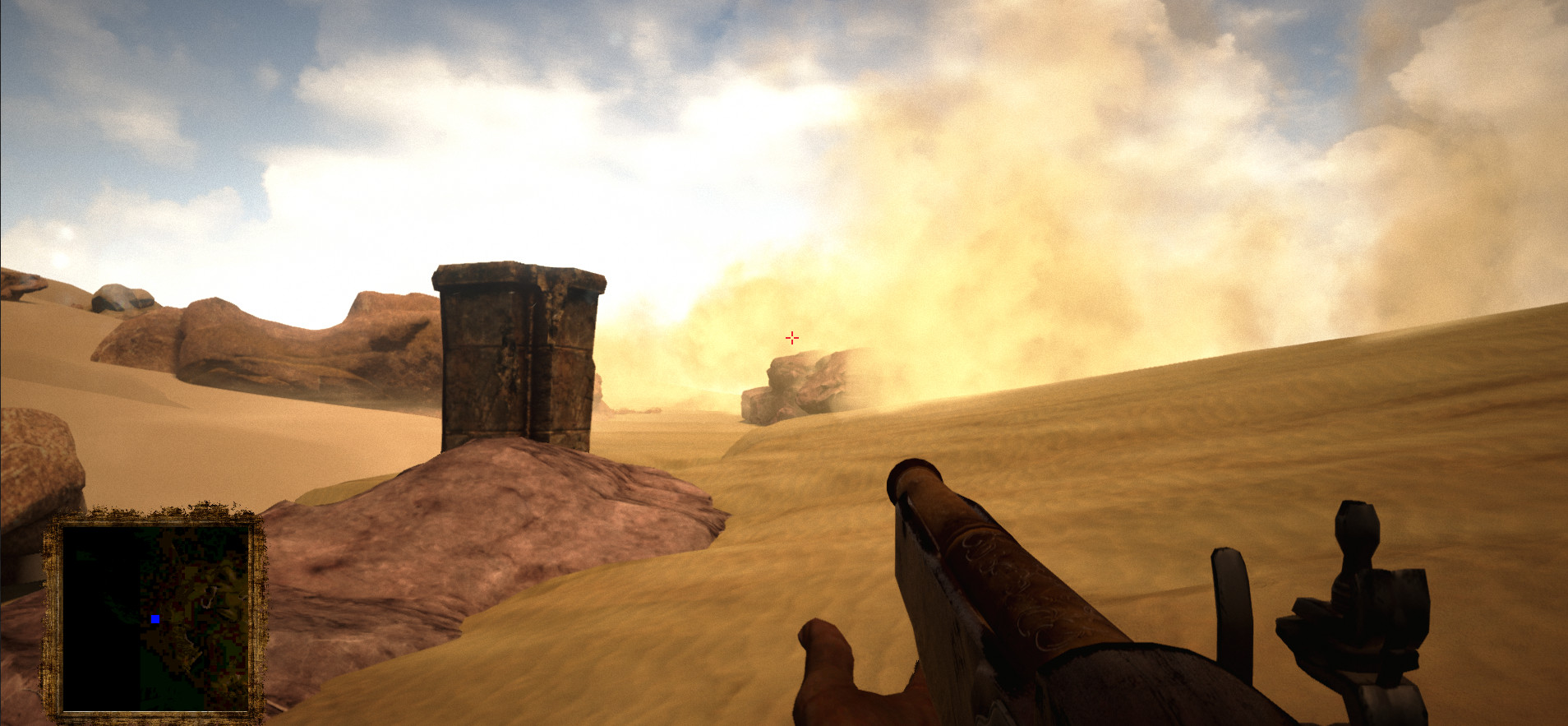 As you know, we worked on the game before the KS campaign, we will work on the game afterwards, no matter what the sum is in the end. The game will be finished, the game will be shipped, and you will play and hopefully enjoy it!

But every single pledge, every single Euro, Dollar, Yen or whatever coming in, means that we have more air to breath, that we have more time left for Antinomy instead of working on contract stuff that keeps the money coming in. So please keep us going, help us to create one of the most unique open world adventures ever envisioned!