Since releasing the early development trailer of Gym Empire I've been getting a lot of enthusiastic and great feedback.
One of the main pieces of feedback I've had is around the graphical look of the game. I always intended to update the graphics, specifically around the character design but I've decided that the sooner I do that the better. The closer Gym Empire looks to its finished state the better. This will let you have an idea of what the released game will look like sooner, whilst I continue to work on the systems behind the scenes.
The original character design and the one in the early development trailer uses a cartoony chibi style of character.
As a general character design I really like this look. I've always enjoyed tycoon/management games that have a more fun aesthetic. Some of my favourites are Theme Hospital and Game Dev Story.

However this specific style of character puts the emphasis on the head without much focus on the body. Being a game about gyms it's important that one of the features is to be able to have varied body shapes just like in a real gym. Equally important to this is the ability to see your clients develop over time if they continually work out at your gym. The current style just doesn't give me the room for that kind of variability so I needed to find an alternative approach.
My first thought was to go for a more realistic model type. I downloaded a copy of MakeHuman (a tool for auto generating realistic human models) and started knocking up some designs. I found one I was happy to experiment with but it just didn't feel right. The realism of the character style seemed to just suck any charm out of the game. It looked really cool from the perspective of being able to see the character physique but it just came across a bit too serious.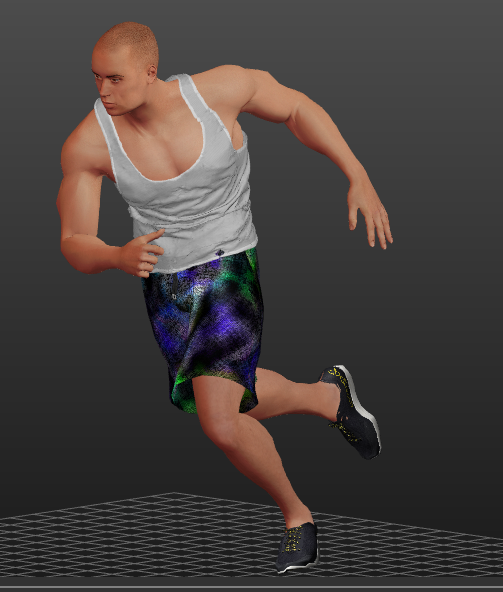 My second attempt was to use the ManuelBastioniLab plug in for Blender. It is a similar tool to MakeHuman but one that enables you to also create a more cartoony style of character. Straight away I preferred the character design as if felt like it had more of a charm. However, I did not like the body proportions even after playing around with all the different settings. Although they are cartoony I just didn't feel they fit my vision for the style of Gym Empire. Somehow they still felt a bit too serious and with the overly obvious anime style I felt they looked a bit out of place.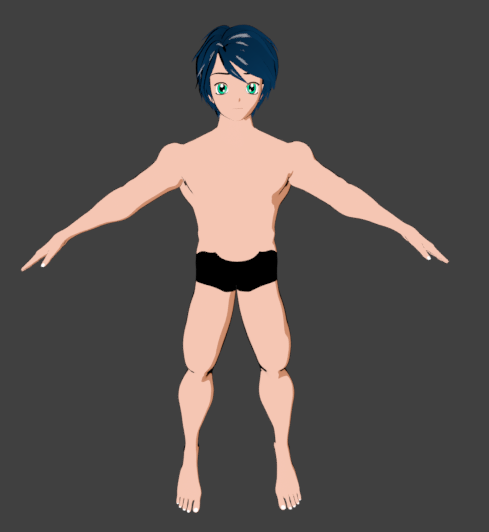 After this I resorted to looking to see what I could find from someone infinitely more skilled than me at making 3D models. I wasn't disappointed.
This character style designed by Cubits fits my vision perfectly! The body proportions, the cartoony look and the muscle definition are all exactly what I was looking for. And being able to modify the shape of the characters in Blender means that they can accommodate every variation I am after.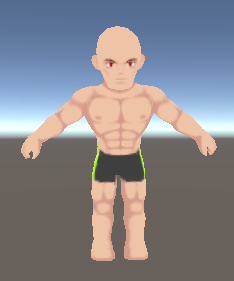 I've now swapped the base character set in Gym Empire over to the new models and I'll be working on the different variations to add into the game.
Let me know what your thought and what you think of the new design. Would you have picked the same one?
You can add Gym Empire to your Steam Wishlist now.
Join the discord for exclusive beta access Chronik Spartan Discord.
Please subscribe for updates on Gym Empire and to be in with chances of winning free copies of games!
You can support Chronik Spartan Games and get exclusive access to in depth behind the scenes news and other awesome rewards at Patreon.
This blog post originally appeared on the Chronik Spartan blog.