Devblog 10
Another busy week!
We did a lot of bug fixing and implemented some new features and content to the demo.
Julian has written a new ore spawning system and implemented mining. We deactivated it until we have finished crafting. We aim to introduce both with the upcoming patch on friday.
We added night vision lenses and the ability to access the base core remotely. Julian has also started working on a new basepart management and loading system. This will make loading a lot faster and also improves the ingame performance.
Tyson outlined some crazy base defense ideas. He also finished the player ship concept and a few additional building part ideas.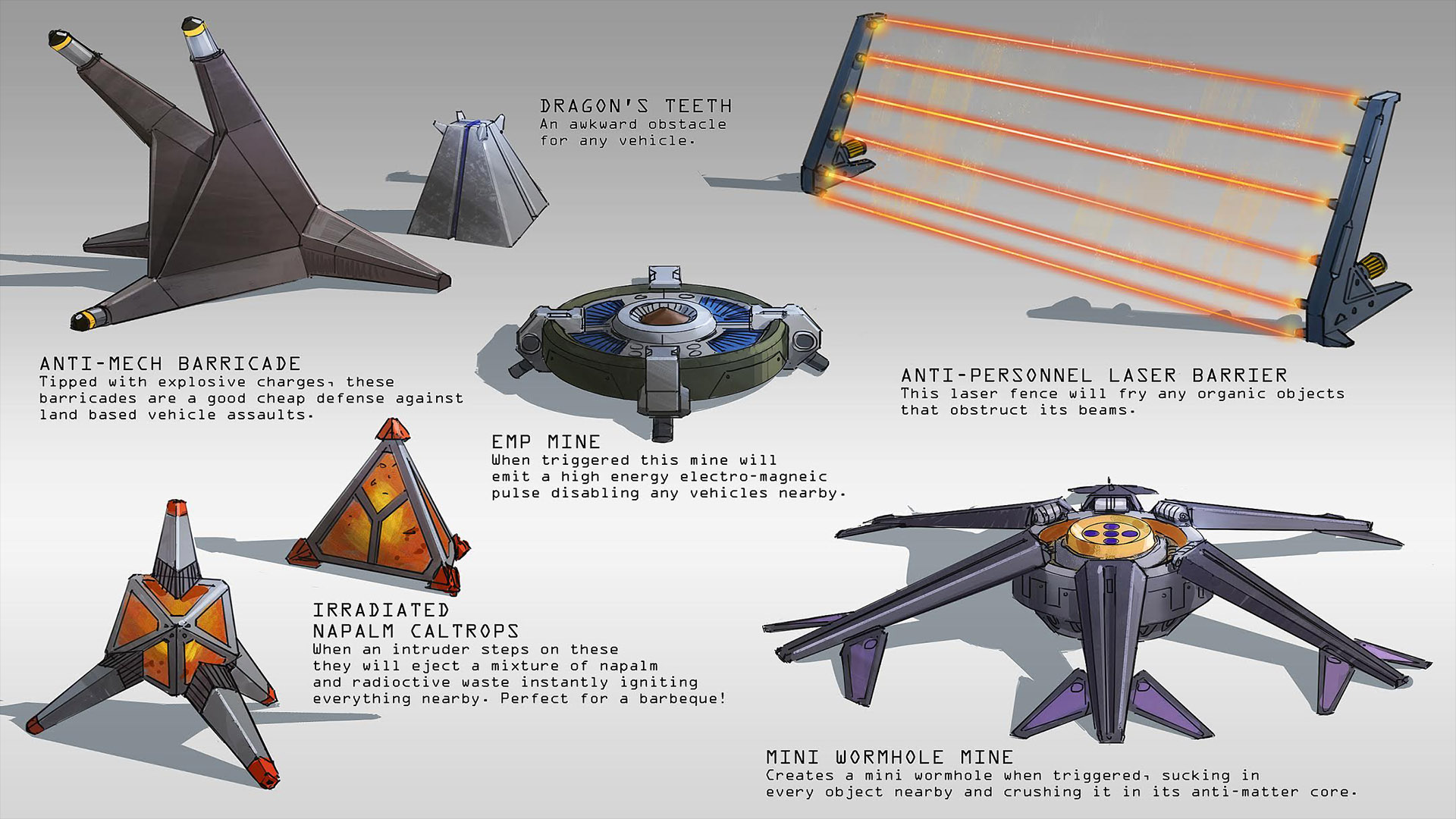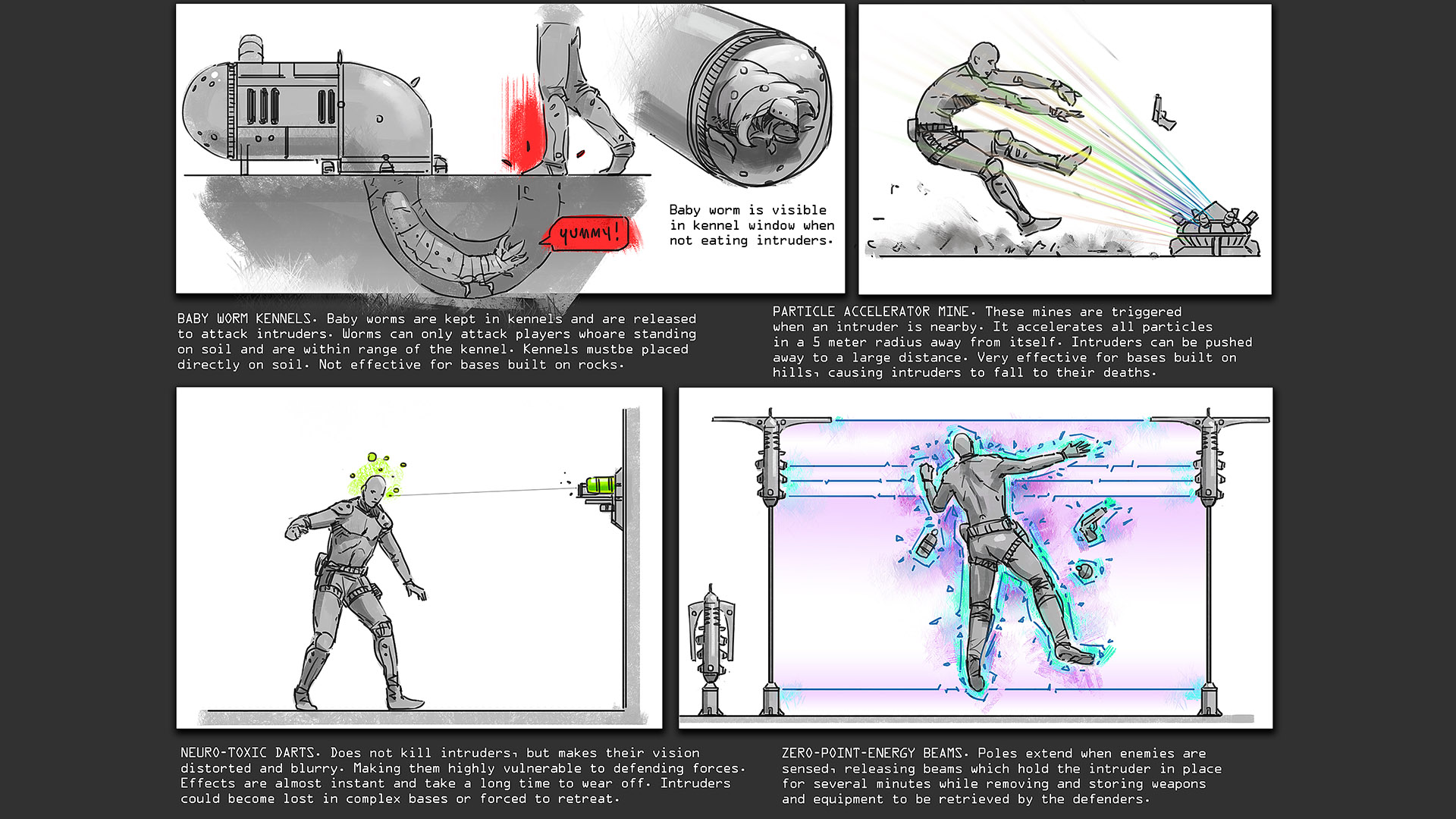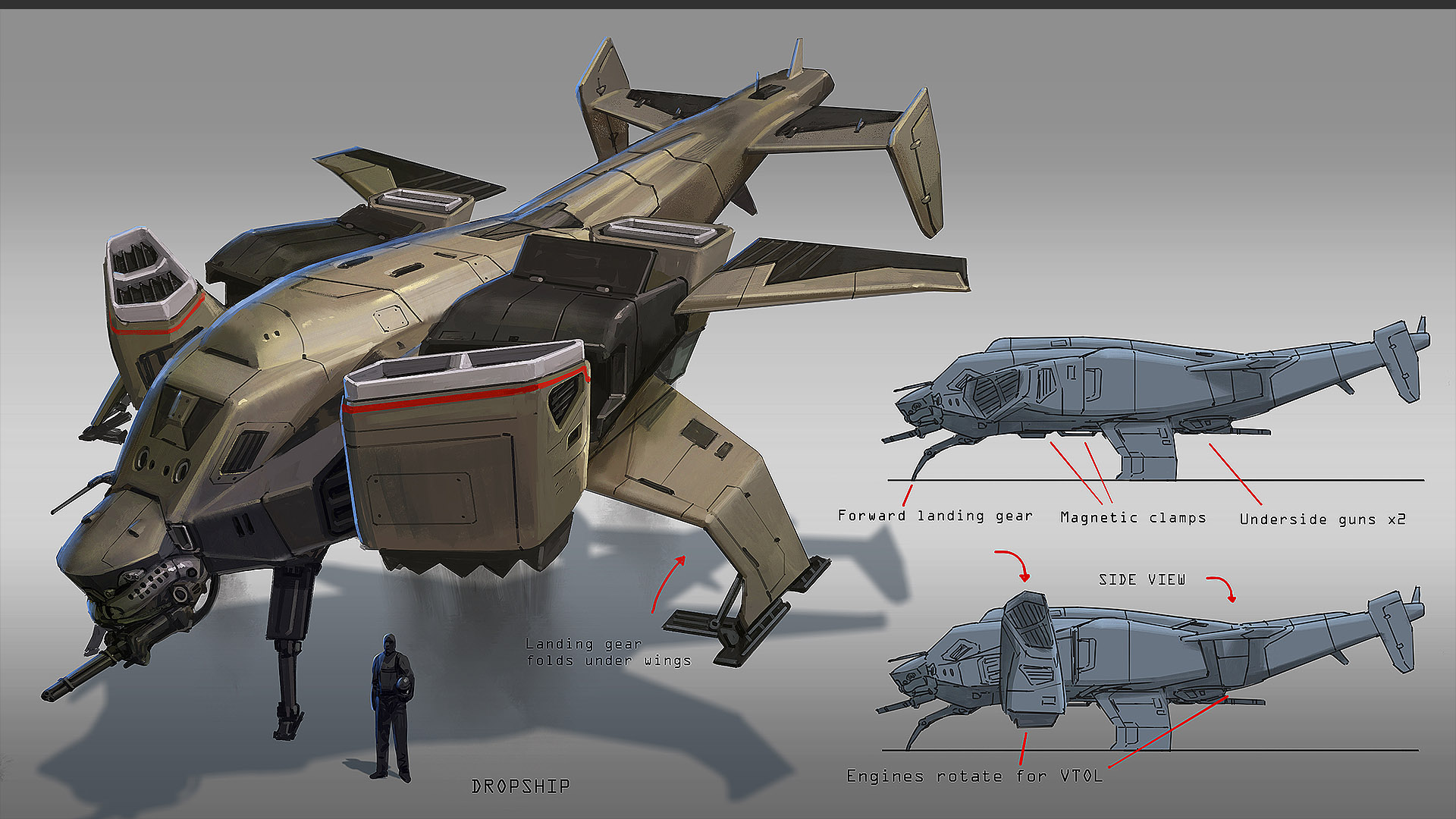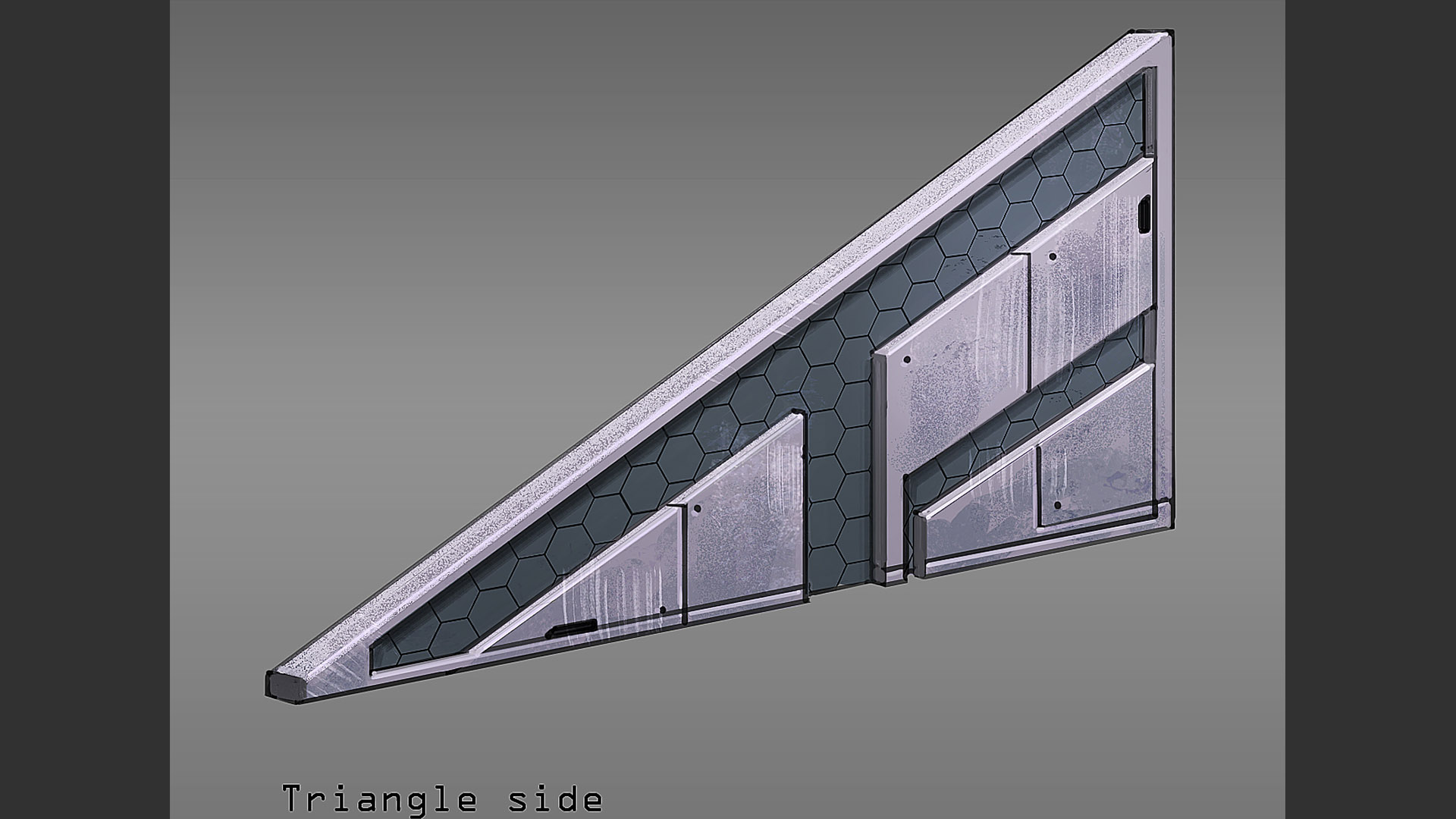 Lukasz has finished some concepts for the carnivorous plants.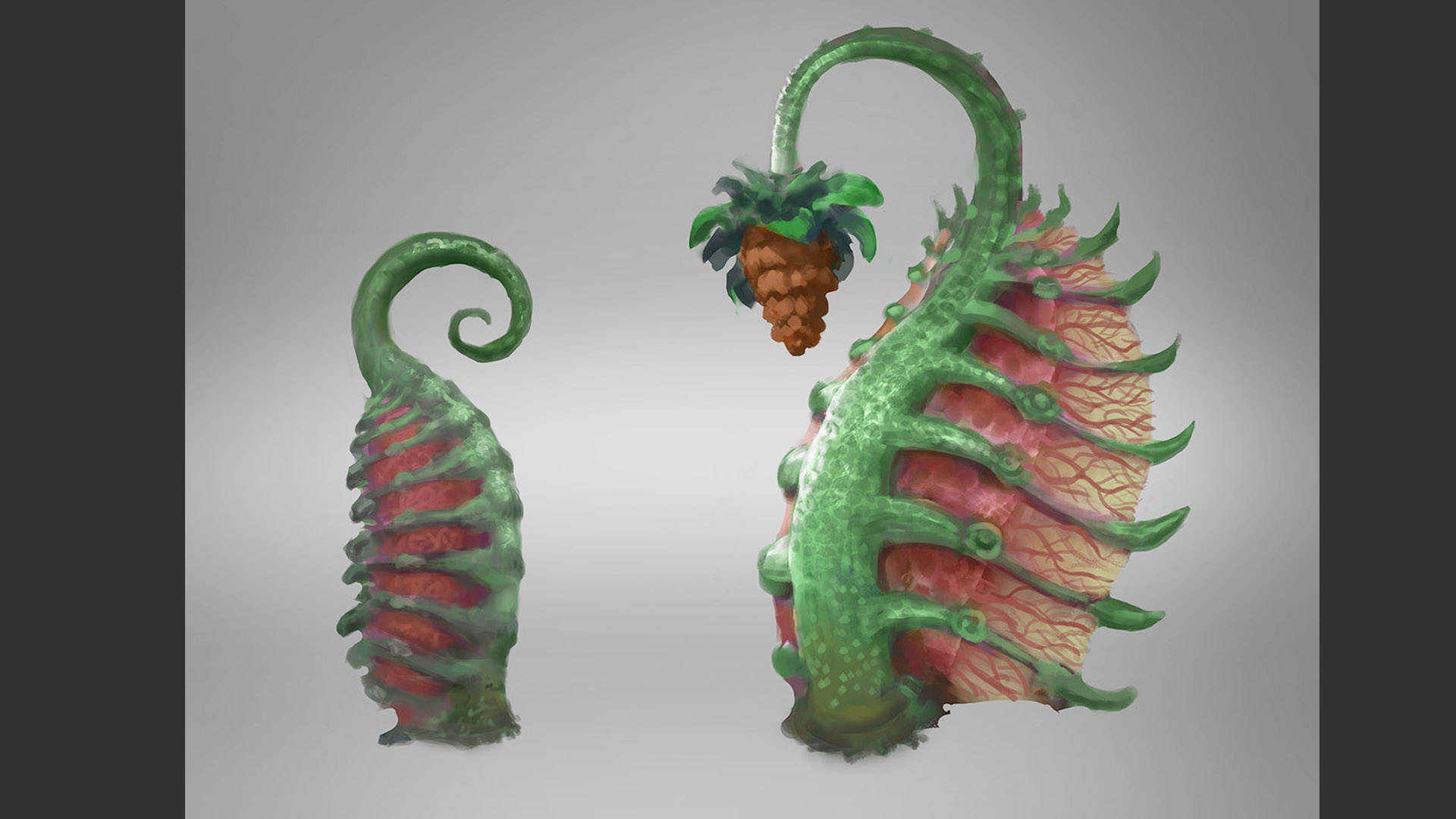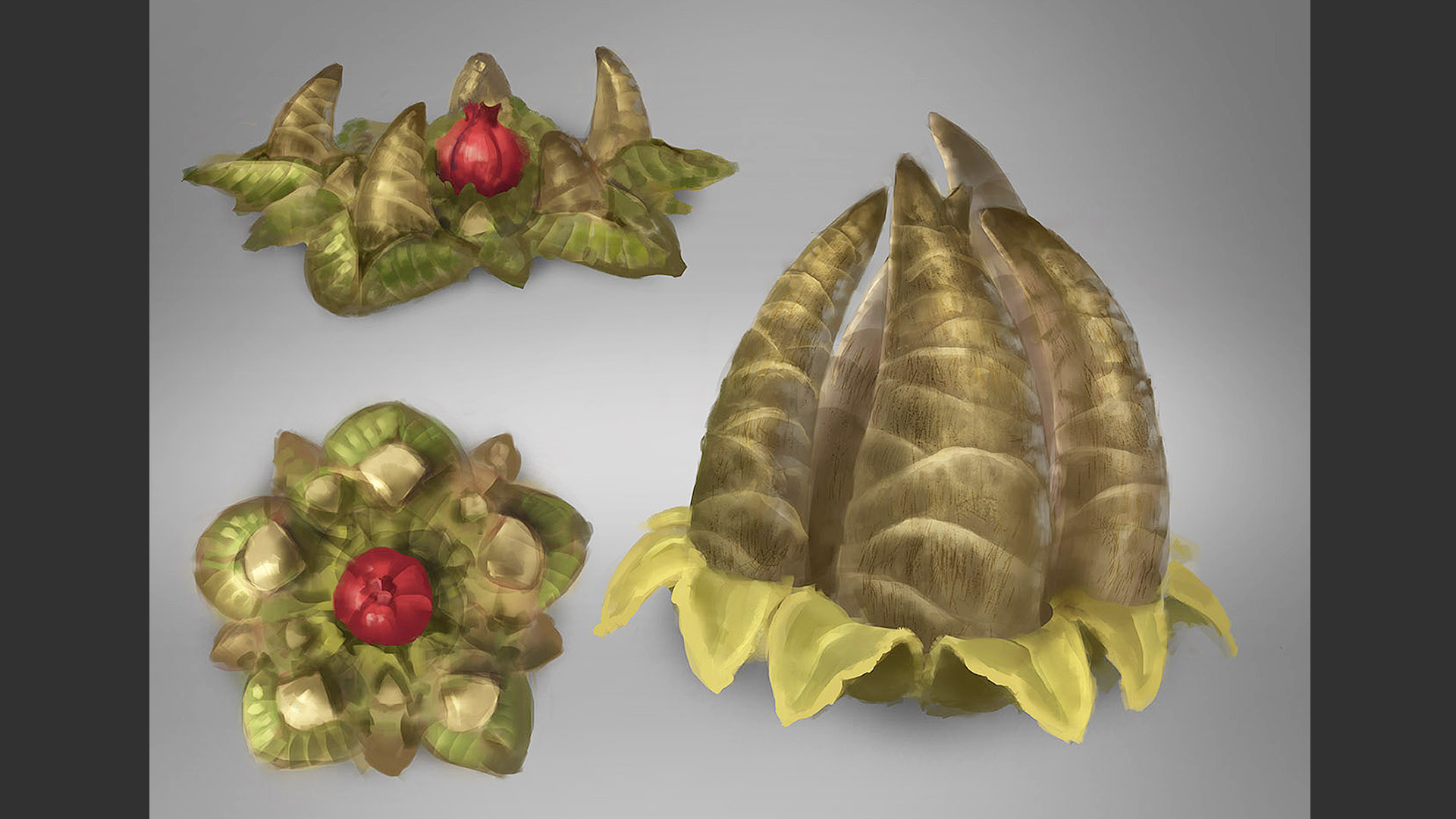 Vinod finished animation our giant stalker creature.
Dmitry has been working on the drones. The player will be able to control these remotely and use them for scouting, mining or offensive purposes.
Florian finished a new shader for the shield wall and floors. Looks much better than the shader we used before.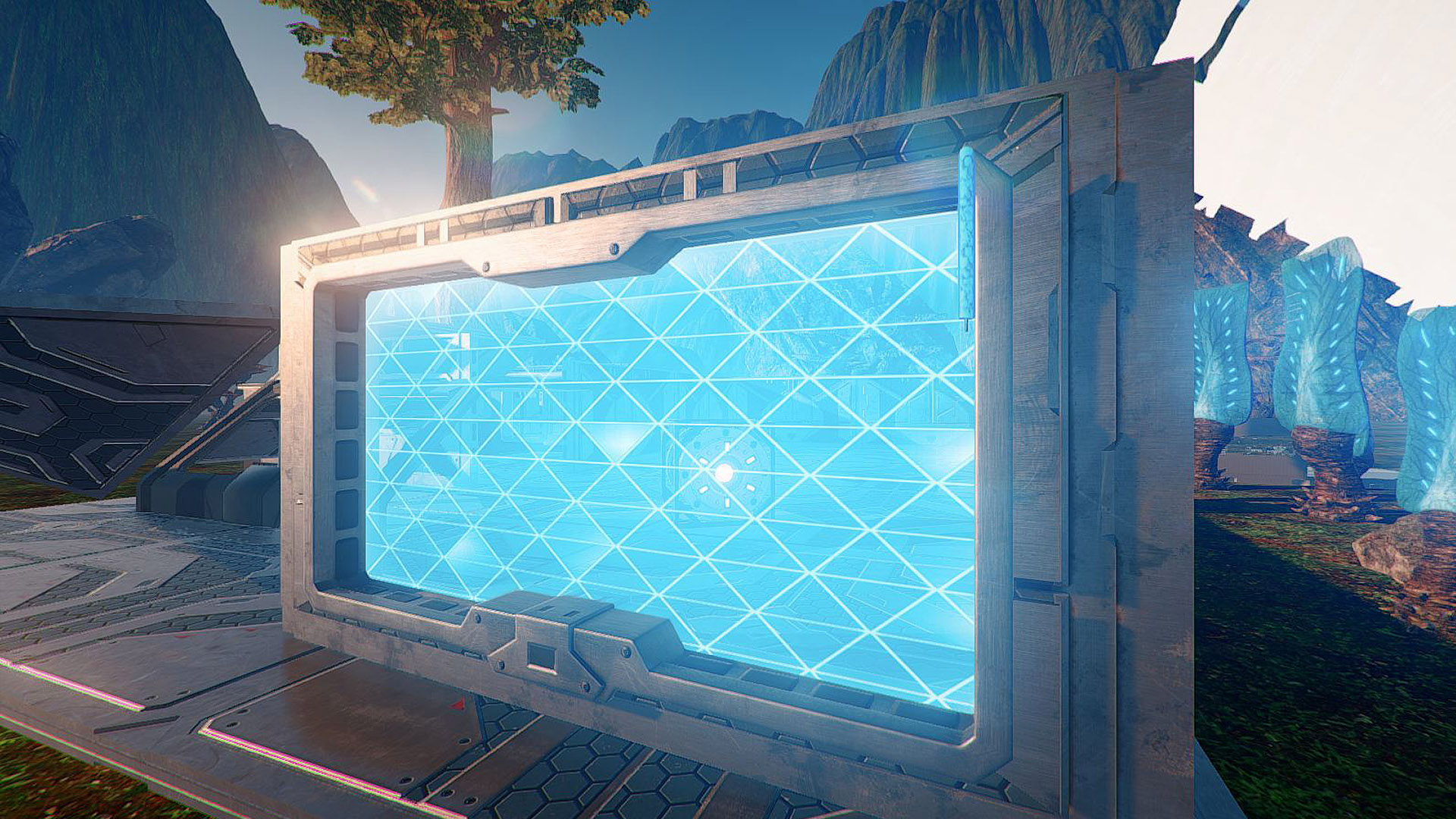 Osman created new, optimized collision objects for all building parts and is busy with some new parts.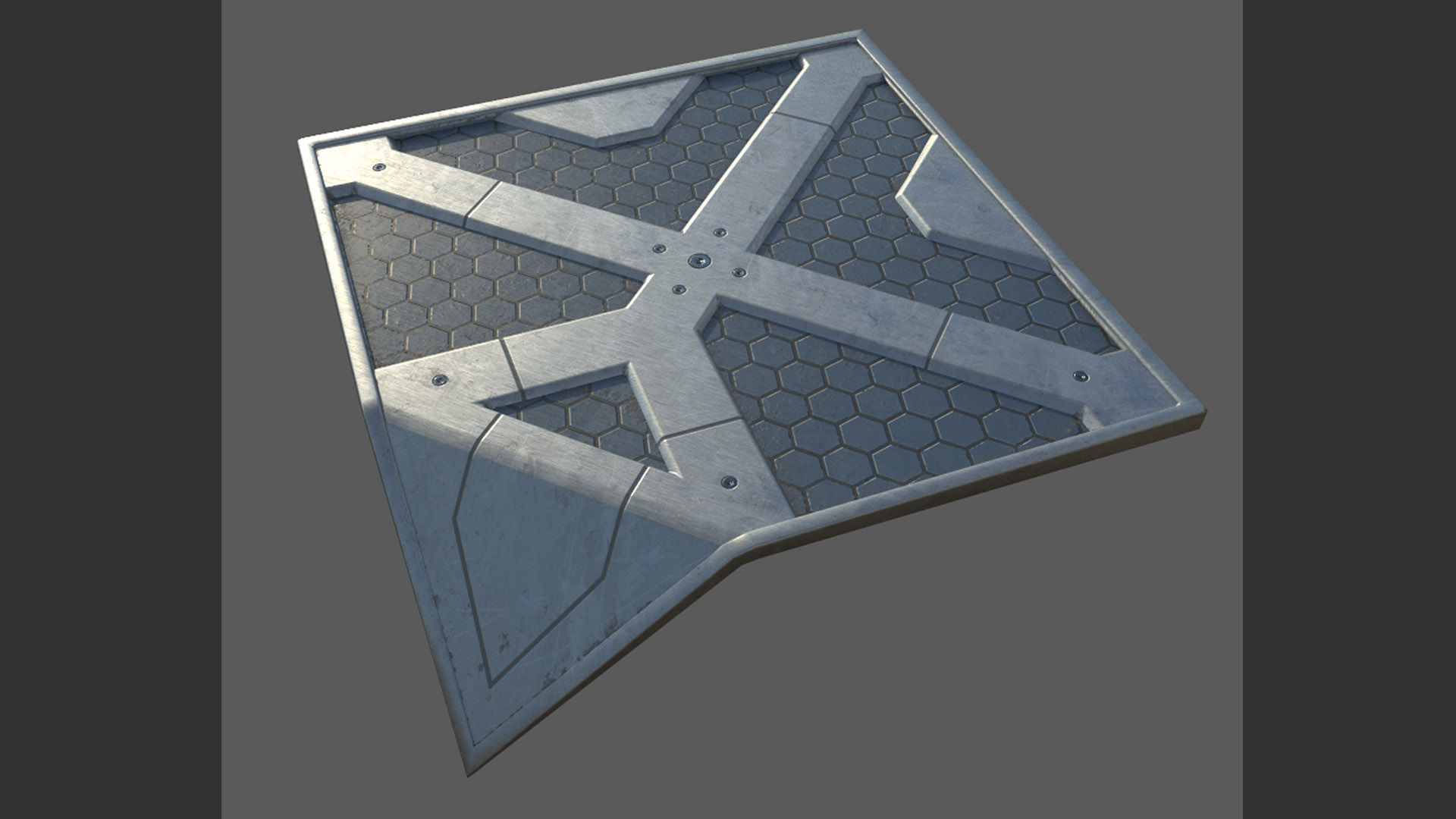 Jim finished a first version of the huge dome plant.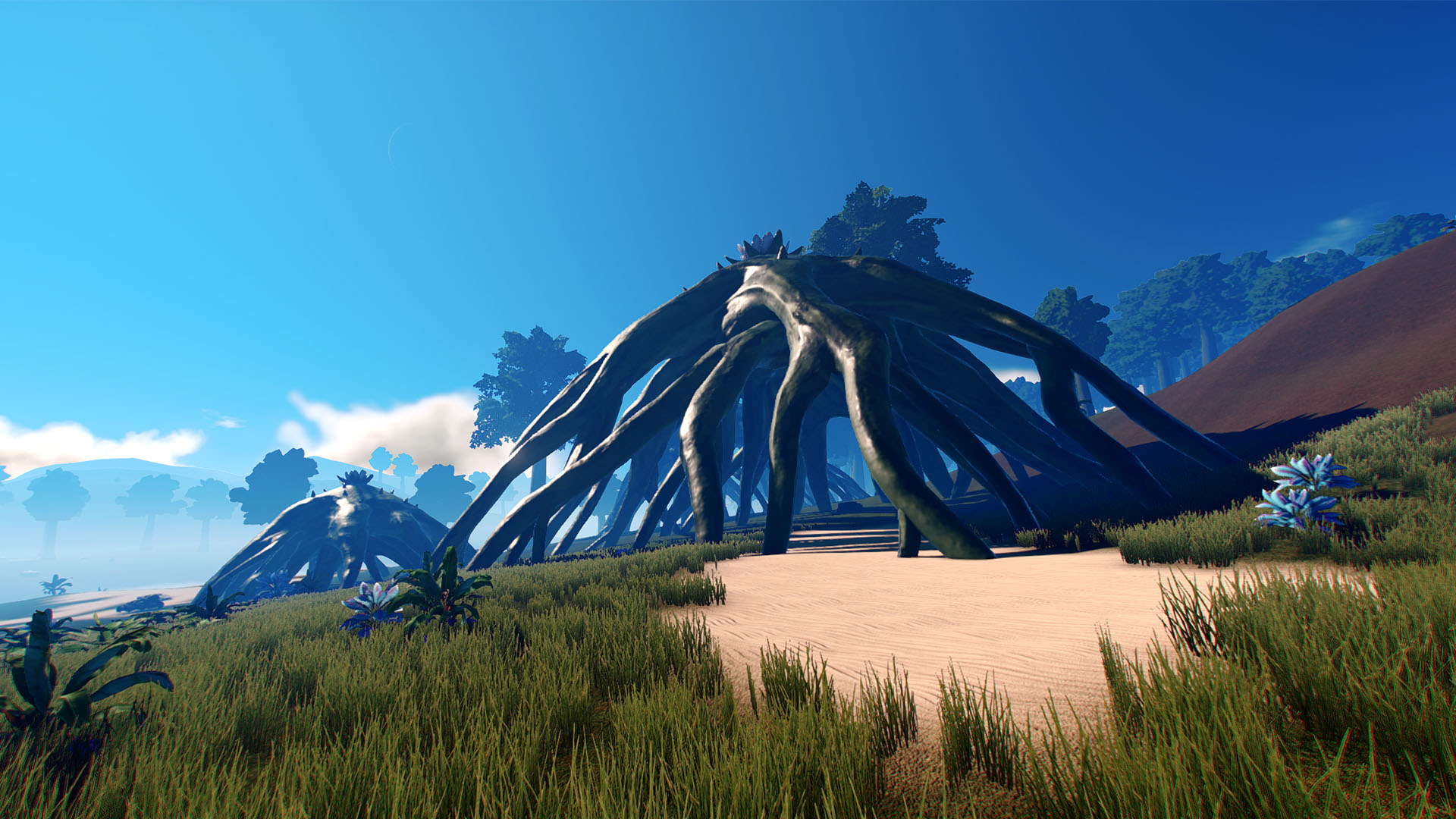 We held a community event on saturday. It was a bit chaotic. Especially after someone killed a dev who dropped a whole arsenal of weapons. You can check out the action here :
Sebastian Kaulitzki