Hello world!
Team Njinga here! Today we're talking a tiny little bit about promo art. Especifically, Njinga's first poster!
On last week's entry, we've shared some concepts regarding the poster and here's the final result of our hard work!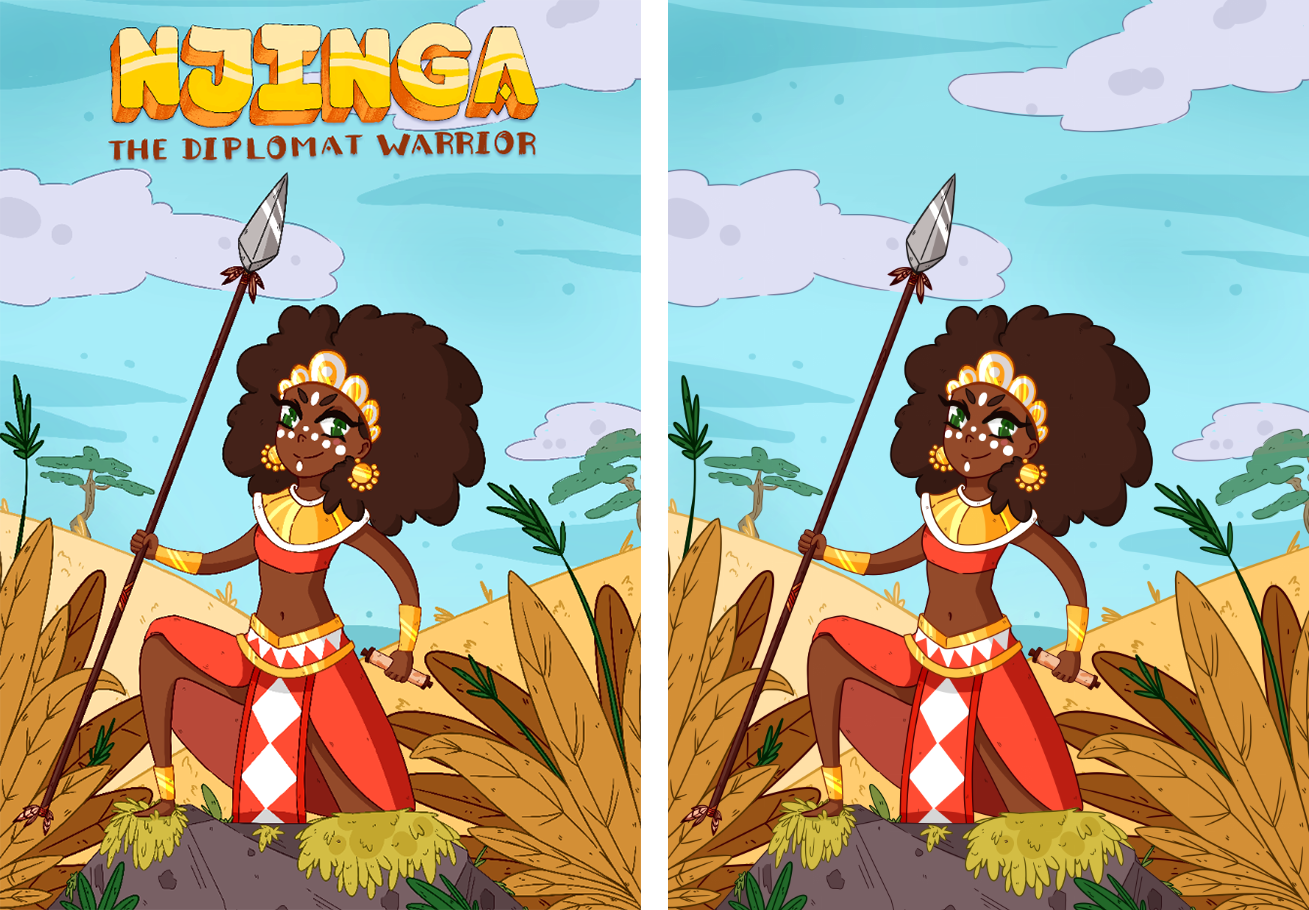 How do you like it? Njinga sure looks confident!
And that's exactly what we wanted to portrait: her confidence, her smile, how powerful she is and her looks! She's rocking her world after all. This queen is ready for negotiations to protect her land.
This is a pretty much bright coloured game with mostly warm colours so that's the same language we wanted to transmit for the poster as well. In the the early stages, we discussed which options would work best in terms of composition, so the sketches varied from showing more of the land to giving Njinga the center of attention. Ultimately, we went for an option that would give the character the highlight she deserved.
And here's another thing to add to the news: One of these 5 sketches will be used as a base for the art box. We can't wait to be able to share with you more news regarding to this!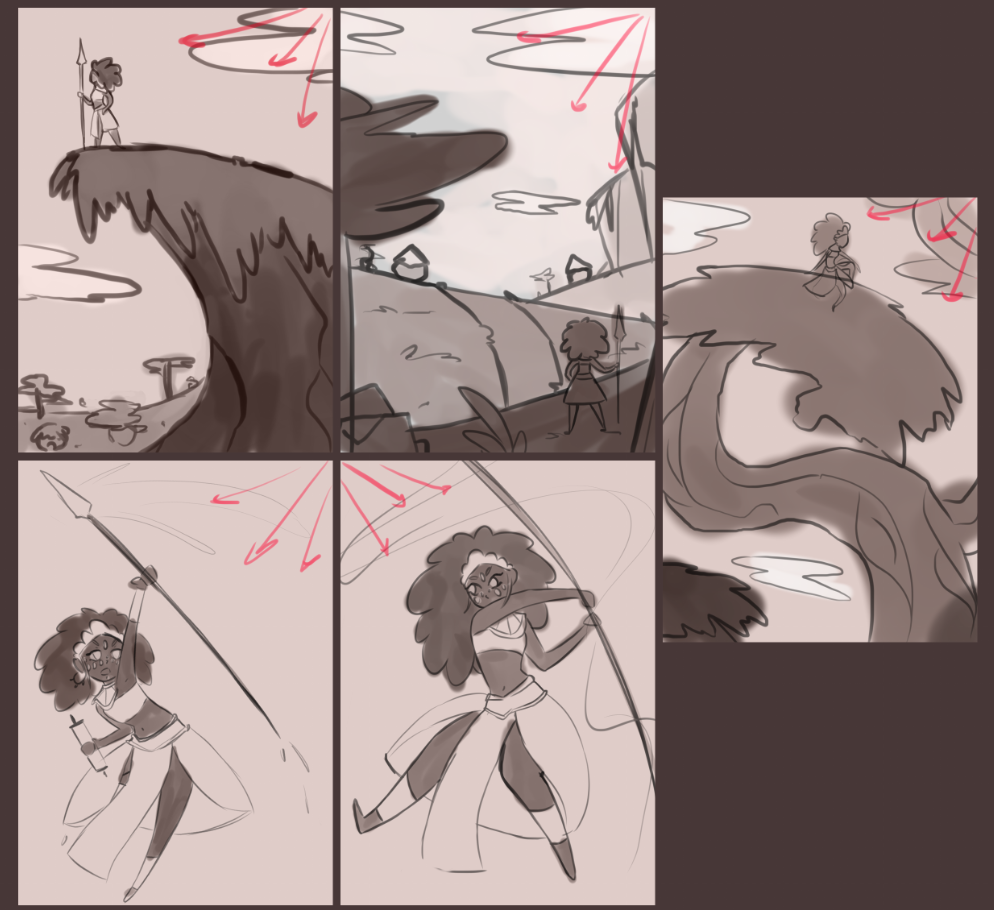 Lastly, here's one last piece of progress to behold! Using Unesco's comic as an inspiration, we're sharing with you the first cutscene image we're using for our upcoming trailer!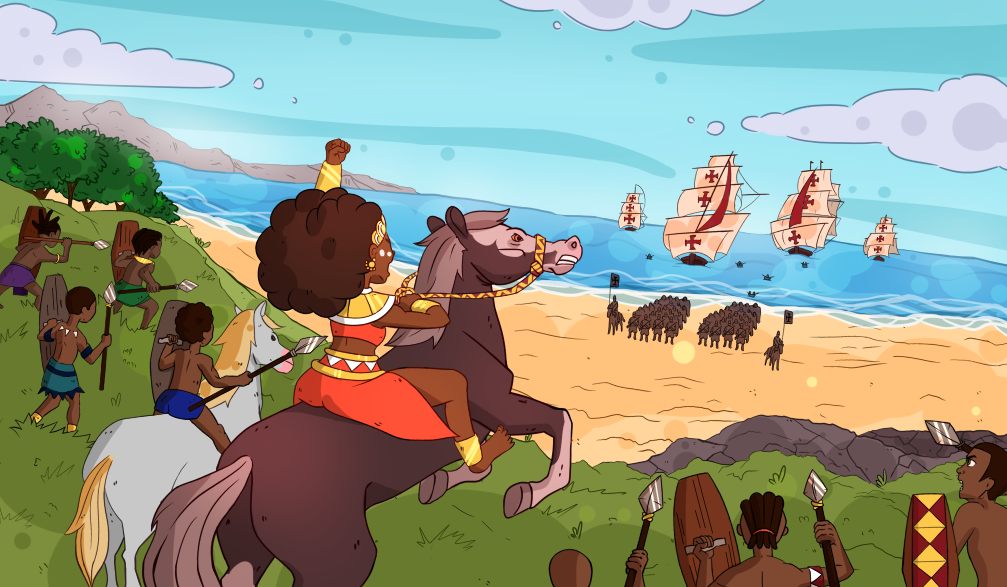 Image made for the trailer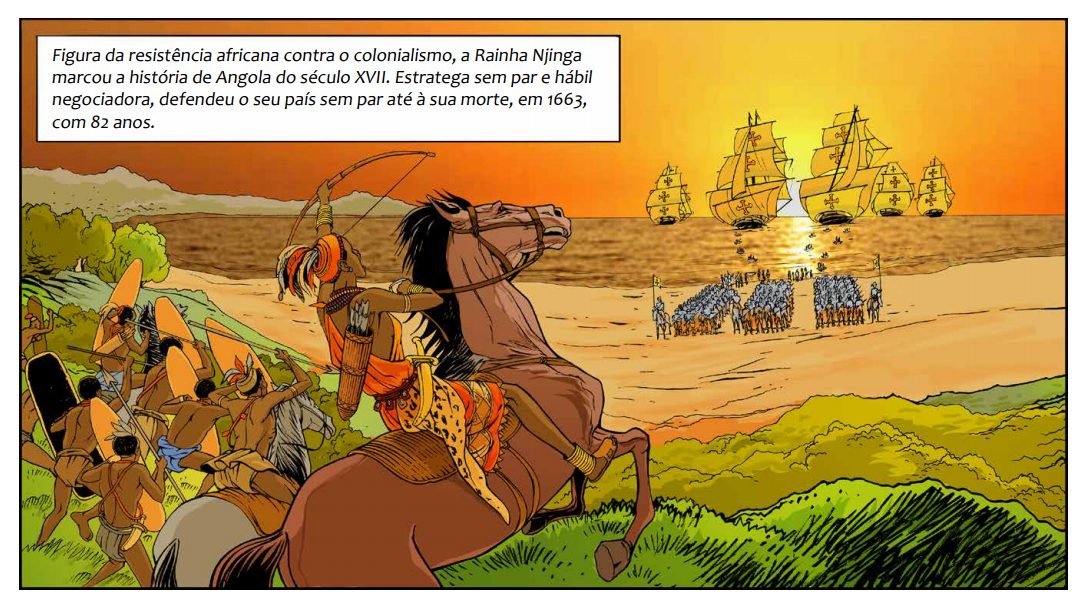 Original image from UNESCO's comic
Here's a tiny hint! Next cutscene image will be based on this panel: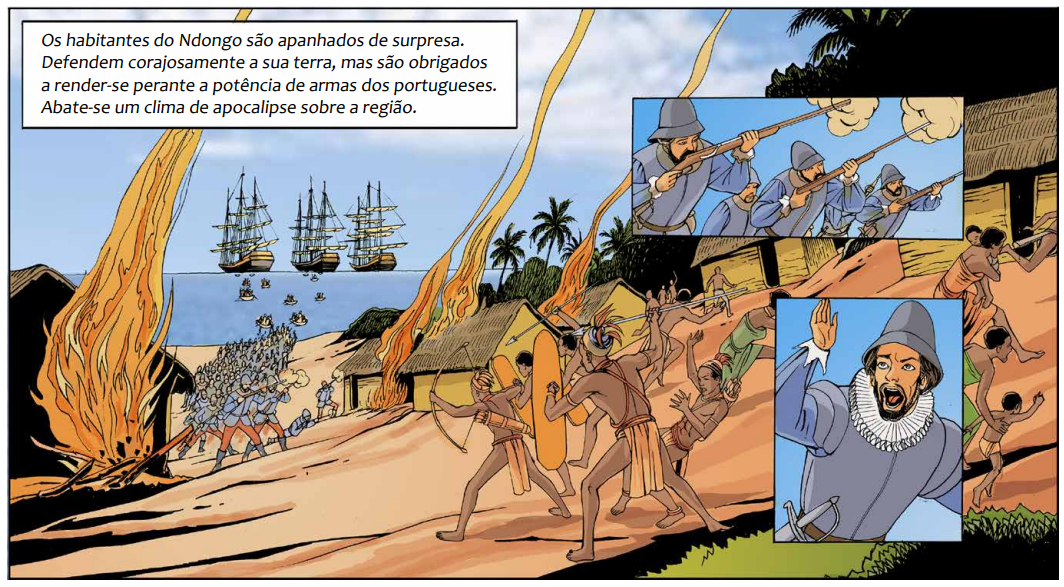 Are you excited? We sure are!
Thank you for reading,
See you next week!