Let's have a look at the new screenshots of version 0.9! And thanks to the latest patch, 3571 The Game version 0.9 is now very stable, and I finally got many positive player feedback about performance.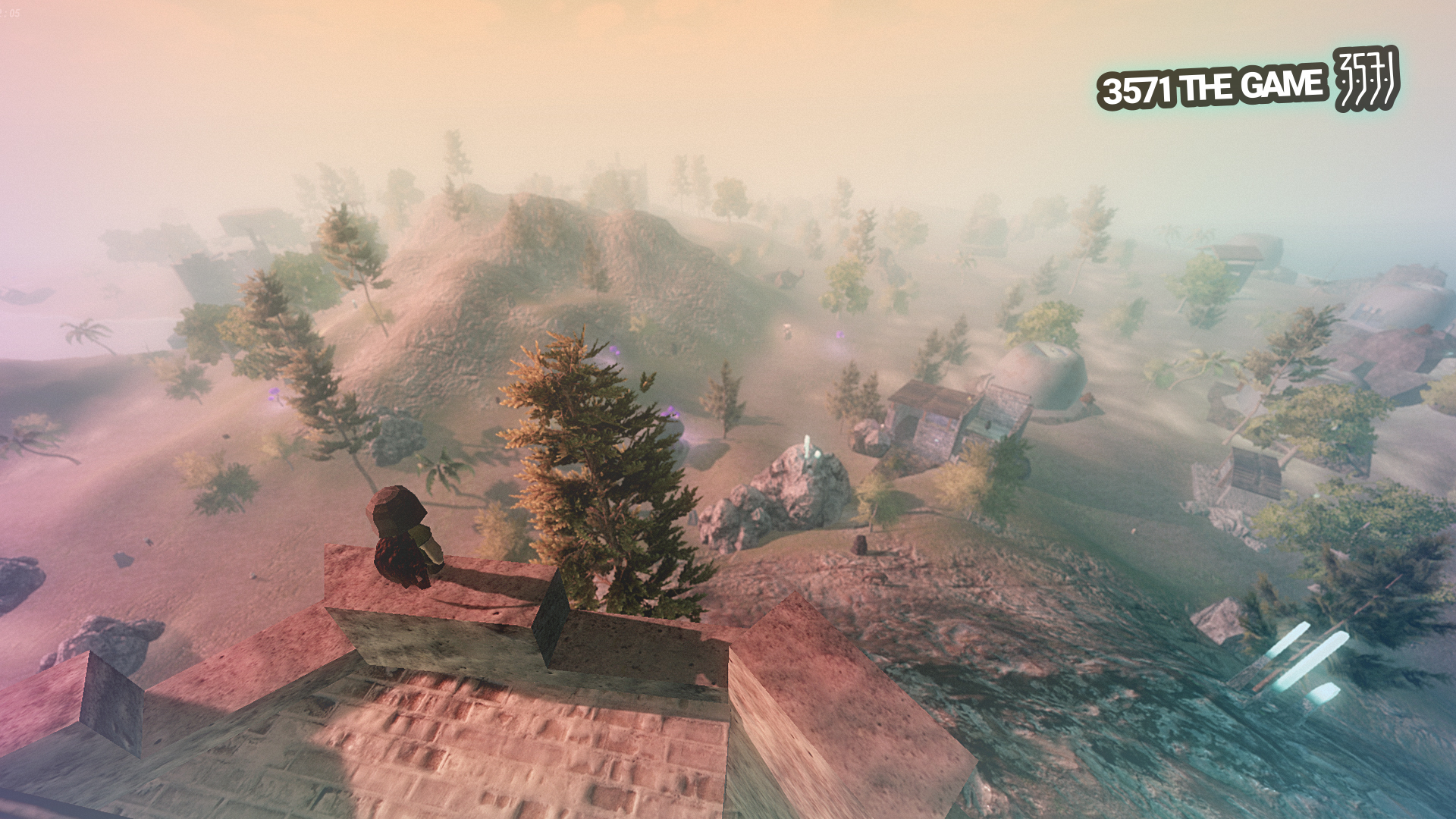 1. More FPS
I implemented a completely new collision detection system. Precision is almost the same when selecting an item to pick or a NPC to hit, but a huge amount of unnecessary calculations in the physics engine have been avoided leading to exponential increase in performance.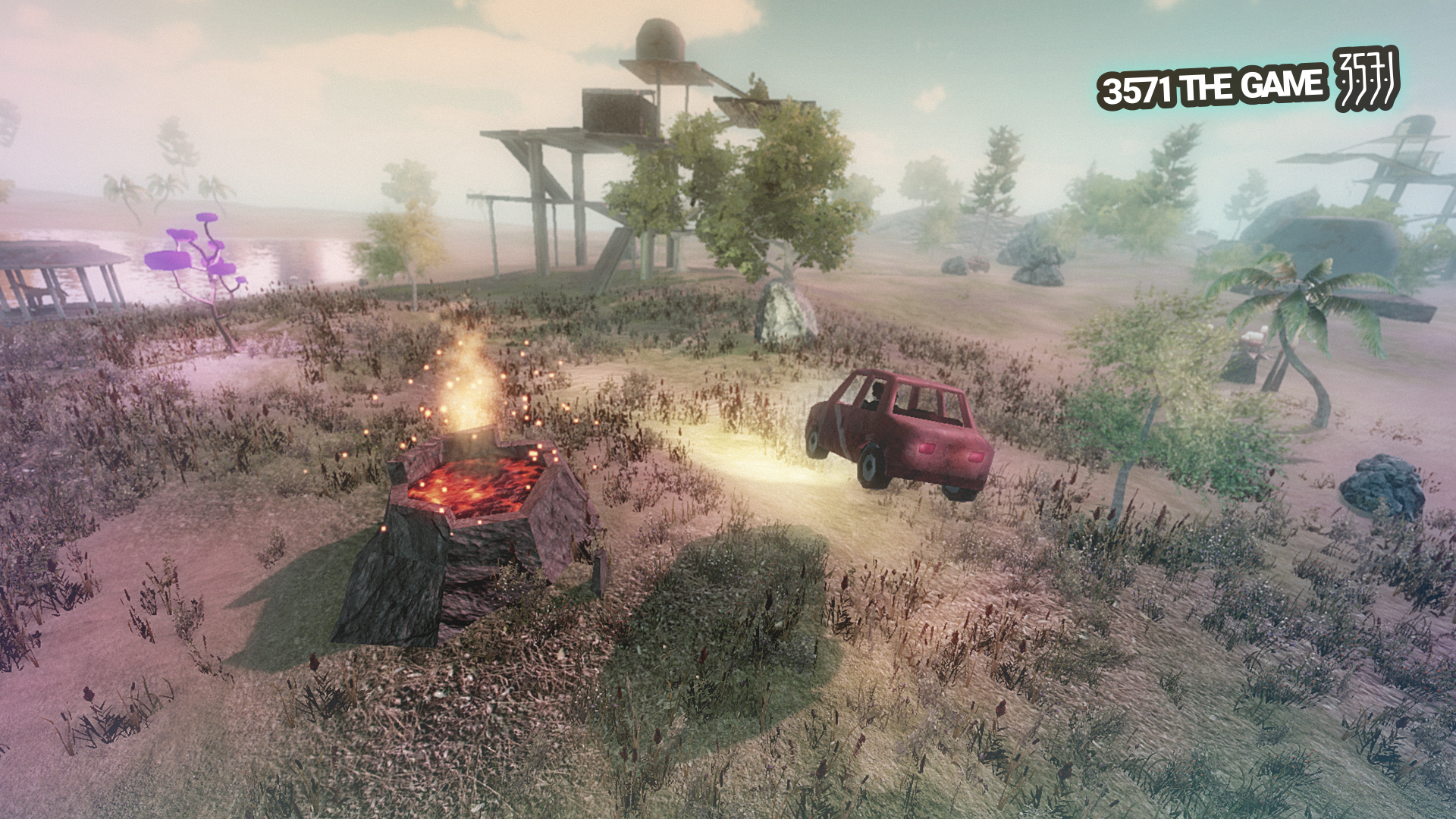 2. Less Lags
I finally eradicated two major lags occurring during a game. The first one is when you kill a NPC: initially all the AI of every single NPC restarted to analyse their surroundings to be able to react to any death. This was fun sometimes, but sometimes leading to strange behaviors. Plus this caused this very uncomfortable lag. The second lag I managed to get rid of was when the player increase in XP level. In fact I was saving the whole game currently running instead of saving player stats changes only!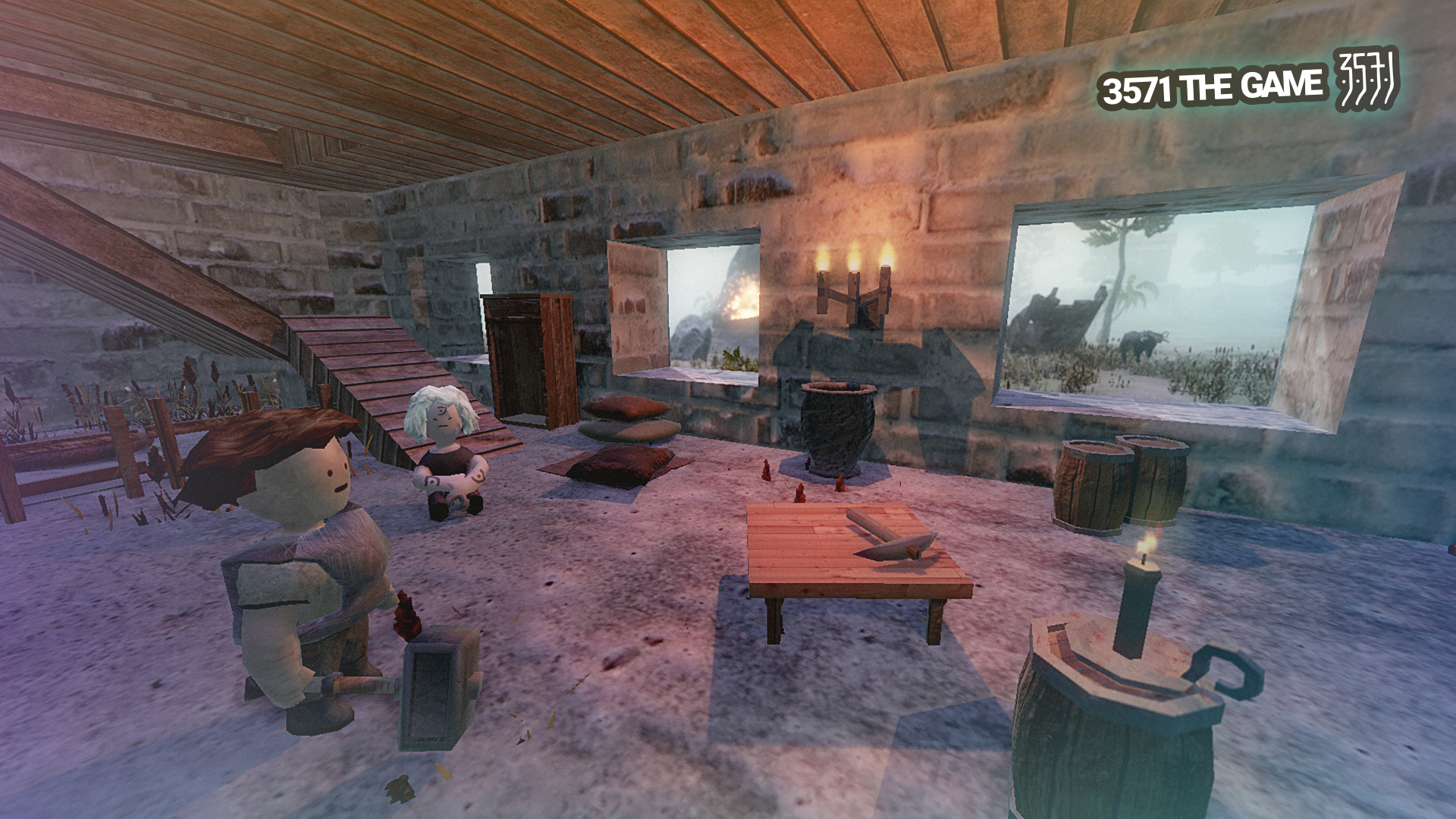 3. More control
I added an option to activate / deactivate the vertical sync, which adds a very short latency on player input sometimes but offers a much smoother screen display rate. The two movement axis of the mouse were slightly different, I changed the settings to have a symmetrical movement rate: camera and character movement are really smoother.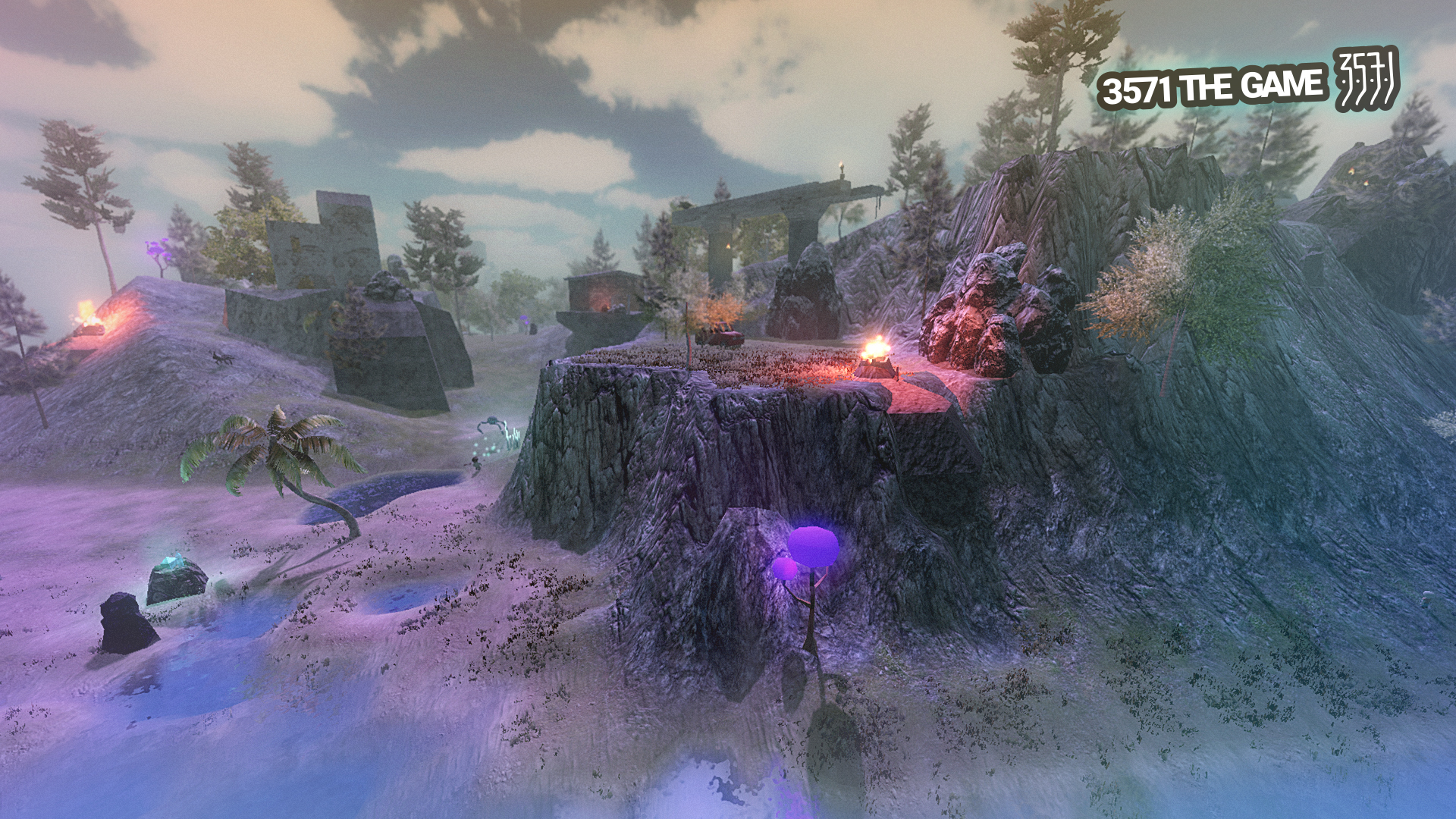 4. True facts about 3571 The Game
You can perform huge fishing rod jumps
High intelligence level allow you to activate quantum superpowers
You can kill stronger enemies using volcanos
You can mount dragons, horses or giant wolves
Many UFO's will randomly appear to drop dangerous beings on earth
You can gather resources and build headquarters, walls, doors chests and bags
You can craft weapons and armors, bombs, tools or deadly traps
Zombie or alien invasions will sometimes happen
You can use pieces of dead animals as armors or weapons
The music adapt in realtime to the stress you character endure
Giant meteorites can end your game in a second
You can compete for the best survivor with players around the world in Official Mode
You can convince human NPCs to follow you and get killed
You can enter in every house and destroy any object to get resources including dead bodies
You can find many vehicles including cars, and crush NPCs with it
You can choose how the game generate in Custom Gameplay Mode
Several parts of letters are missing in the new logotype of the game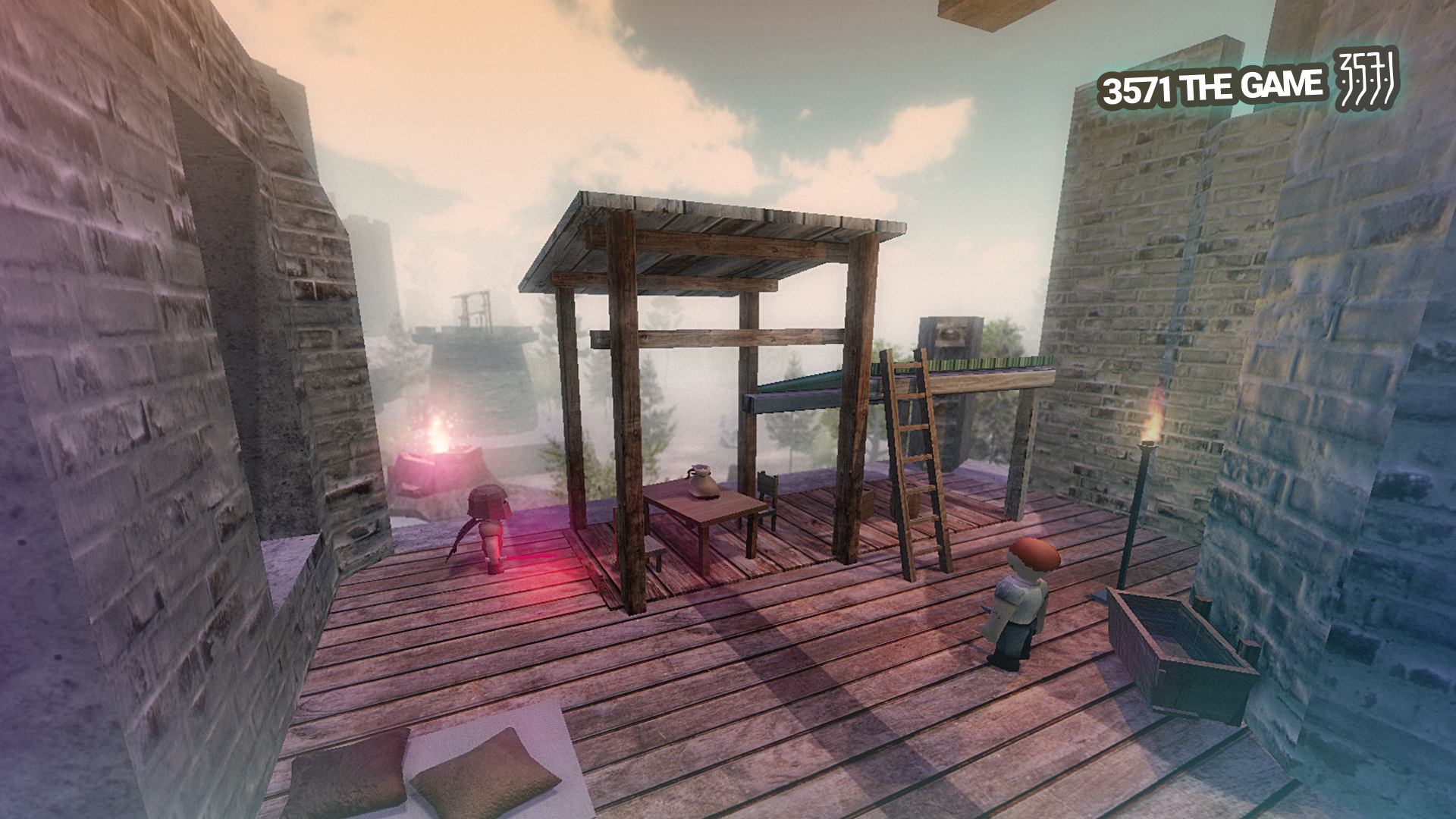 5. Welcome to the future!
Thanks for reading! If you want to try and support the game, or if you want to try time travels, 3571 The Game version 0.9 is available right now in early access on Steam. See you in the future!