First off lets start with our brand new trailer for Glorious Companions, it took us a whole weekend to make it but we're confident that it was well worth it (especially compared to our announcement video):
We've also recently opened a sign up form on our website for Closed Alpha participation. You can also sign up for the newsletter if you only want to get a notification on the release. There will be a few waves of the closed access invitations, starting with the smallest one with only ~20 people and scaling up from there.

Head over here to sign up: Gloriouscompanions.com
We'll be sending the game out to randomly selected people that signed up for the closed access. Companions with access to the Closed Alpha will have their own secret channel on our Discord server and will be able to post on our secret forum here on Steam.
We hope to gather insightful feedback about the gameplay, mechanics and the user experience in Glorious Companions. We'll also gladly welcome any suggestions for future features and other ideas.
We also decided to refresh our promo artwork, though it's definitely not the final version: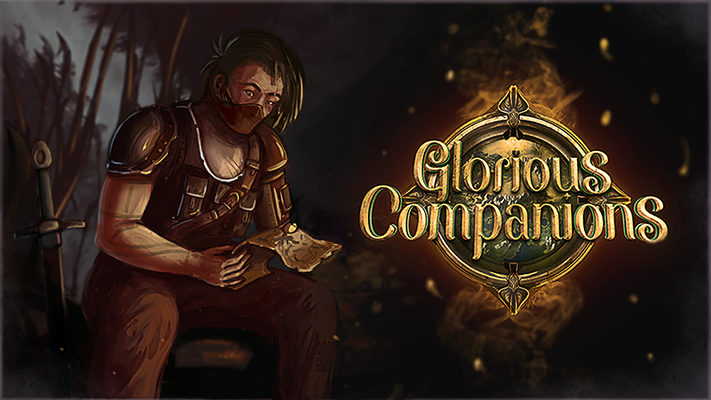 Here's a GIF showcasing the creation process;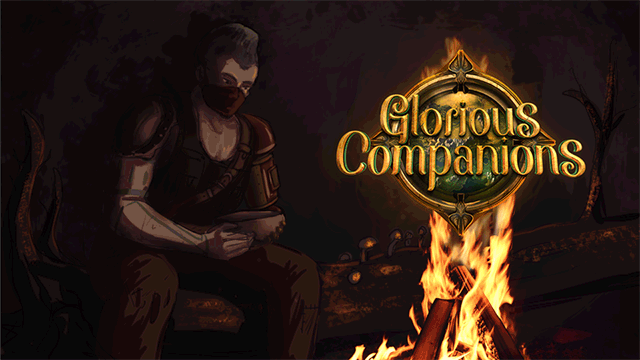 It's been a few years since I drew anything and I'm not perfectly happy with the outcome here, but we think it'll do better than the last version for now.

We plan to revisit the capsule artwork in the coming months, hopefully with better results. Do you have any cool ideas on what it may feature? Something brighter perhaps?
Last but not least, we've been featured on Rock Paper Shotgun in a pretty positive article, which you can read here.
And as always - don't forget to add Glorious Companions to your Steam wishlist - we'll greatly appreciate that!