Minimal Move Early Access Starts from May 20th, 2020!
We are happy to announce today that Minimal Move will be finally on Steam for the early access starting from May 20th!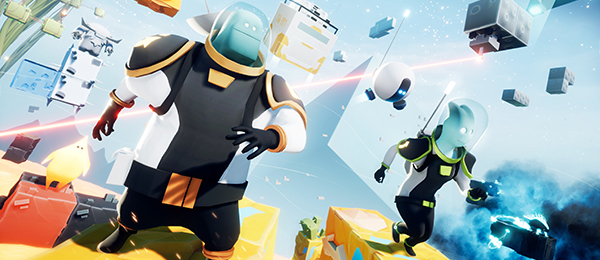 This version will be 3 worlds with puzzles, and the graphic is improved with new feature which is a scoring system.
And the most exciting part is the online coop mode! You can now play the puzzle with your friends online on Steam by using the Remote Play Together feature! When you get in the game, it will appear on the corner.
It's difficult time to see your family and friends if you live separately, but not on Minimal Move anymore!
Try this online coop mode!
Stay home and stay safe but enjoy the time!
Don't hesitate to invite your family and friends to Minimal Move! Let's play together!
Our plan of the release of the game, first it will be an early access on PC, and then the final version will be released in 3 to 6 months after the launch of the early access.
The early access price will be € 9.99/ $ 11.99
It is a great deal than the normal price!
New contents will be added during the early access such as cinematics, skin system, and new puzzles.
Our Steam page is available from here: Minimal Move Steam Page
Don't forget to add Minimal Move on your wishlist!
Check our new Trailer from here!
We will do our best to make the best game for everyone who is waiting.
Stay healthy and enjoy the puzzle!