Mid-May Devlog Update
From the last I posted till now, there have been quite a lot of significant improvements in the game development. And let's talk about them.
Alignment
One more new mechanic that is added into the game is the alignment mechanic.
Everyone who has played any D&D game before knows a bit about it. To put it simply, alignment is basically indication of how a person who react and behave towards others and situations he is in. Will he be a nice person and be an incredible dick? Obedient or a free thinker?
In the game, alignments will affect how relationship between characters in your party progress. Characters with similar alignment will like each other while those with opposite outlooks toward life will grow to hate each other.
Moreover, it also affects how characters react to your various decisions in the game, for good or ill.
Naturally, alignment will also operate as gatekeeper to various advanced techniques and classes in the game.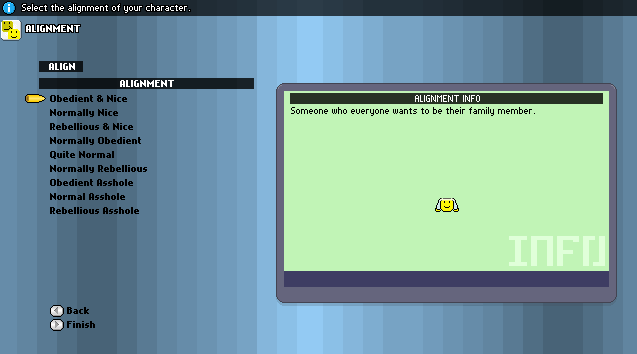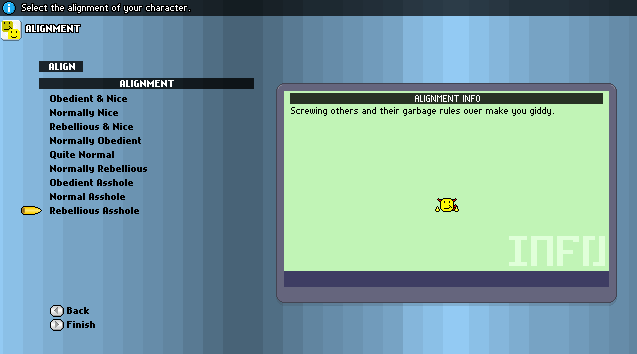 Relationship system
Moreover, a relationship mechanic is introduced into the game. Characters that risk their lives together often will naturally bond together over time. Or grow to hate each other.
In battle, characters grant people they like or treasure, bonuses when they are nearby them and attempt to sabotage people they hate or dislike when those assholes dared to step near them.
Naturally, better relationship will also introduce new story content, especially for NPCs.
Two warnings however.
First, everyone hates being the "acceptable casualty" for an AoE attack.
Second, this mechanic not only applies to your characters, but also the enemies, especially in later parts of the game.
Graphical Update
Since last time, the game had a massive graphical overhaul and has the native screen resolution changed from 480x270 to 640x360 which is give twice the screen real estate than before. This is to give more room for the UI elements in the game. Moreover, the art style in the change changed from painting to pop-up, which help to highlight key information and characters in the game.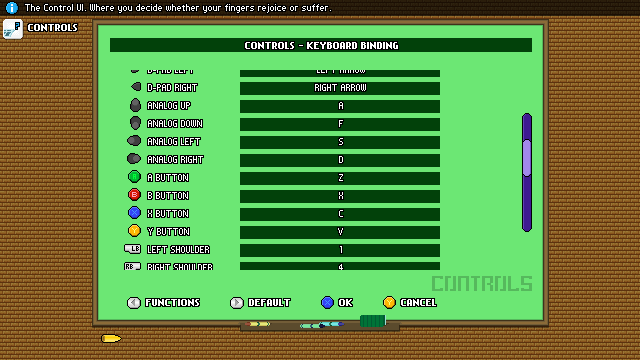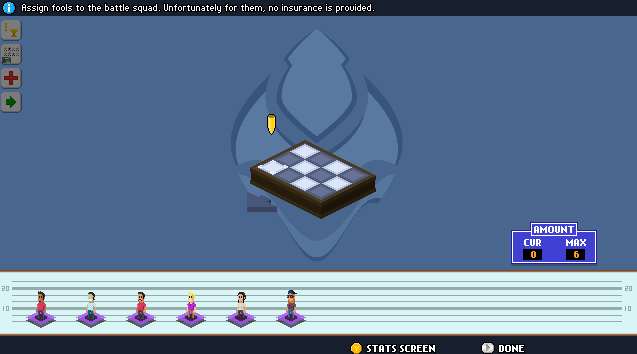 New character models
The old character models have been update to the new art style. Necks are shorter, legs thicker and various other improvements implemented into the animations.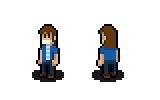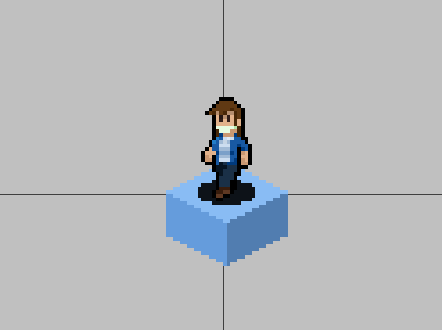 Surnames
With added screen space, now every character in the game can have their own surname. This will help immersion and make the game more fun.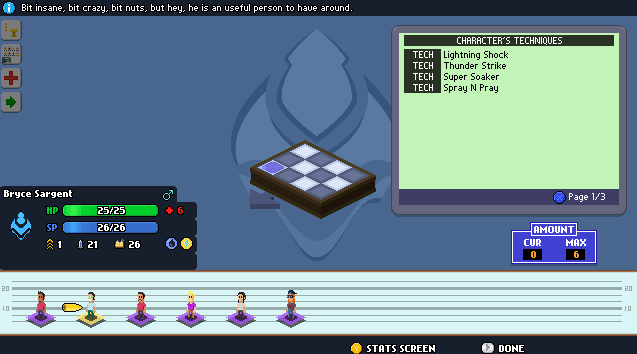 More Guns
The Rifle school are been divided into two new schools, Assault Rifle and Sniper Rifle. Assault Rifle encompasses the mid-range multi-hit style while sniper rifle follow the long range high crit one hit style. Enjoy yourself using them.
Conclusion
I apologize but there is and will be no updated demo until the early access version of the game is coming out. That's when the next demo will be coming out. This is so that people can try the game first for free before deciding whether they wish to support me to make the game even better and complete.