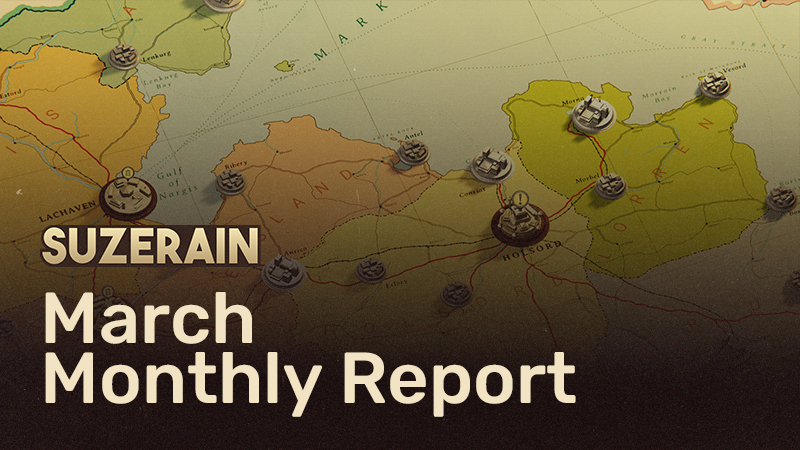 Many aspects of our game are moving forward at once and seeing all of the progress is very rewarding. Some of the highlights that we will share with you today are the character art updates, lighting pass v2 and the demo preparations.
Since our art review process began, we have been looking over what we can improve. It felt like our character portraits needed some love to make sure the player gets a little more personal with the interesting people that decorate the world of Suzerain. We decided to change the background colour of the portraits, lessen the border and make them bigger.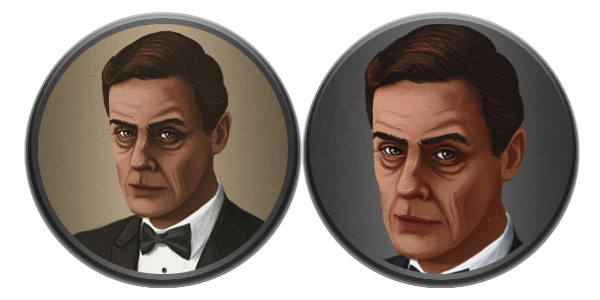 Overall, we have moved on to polishing some character portraits that needed a second pass, this entailed adding facial hair, different clothes and small colour touches. The image below displays the updated portrait visuals in the dialogue panel as well as the UI changes from last month.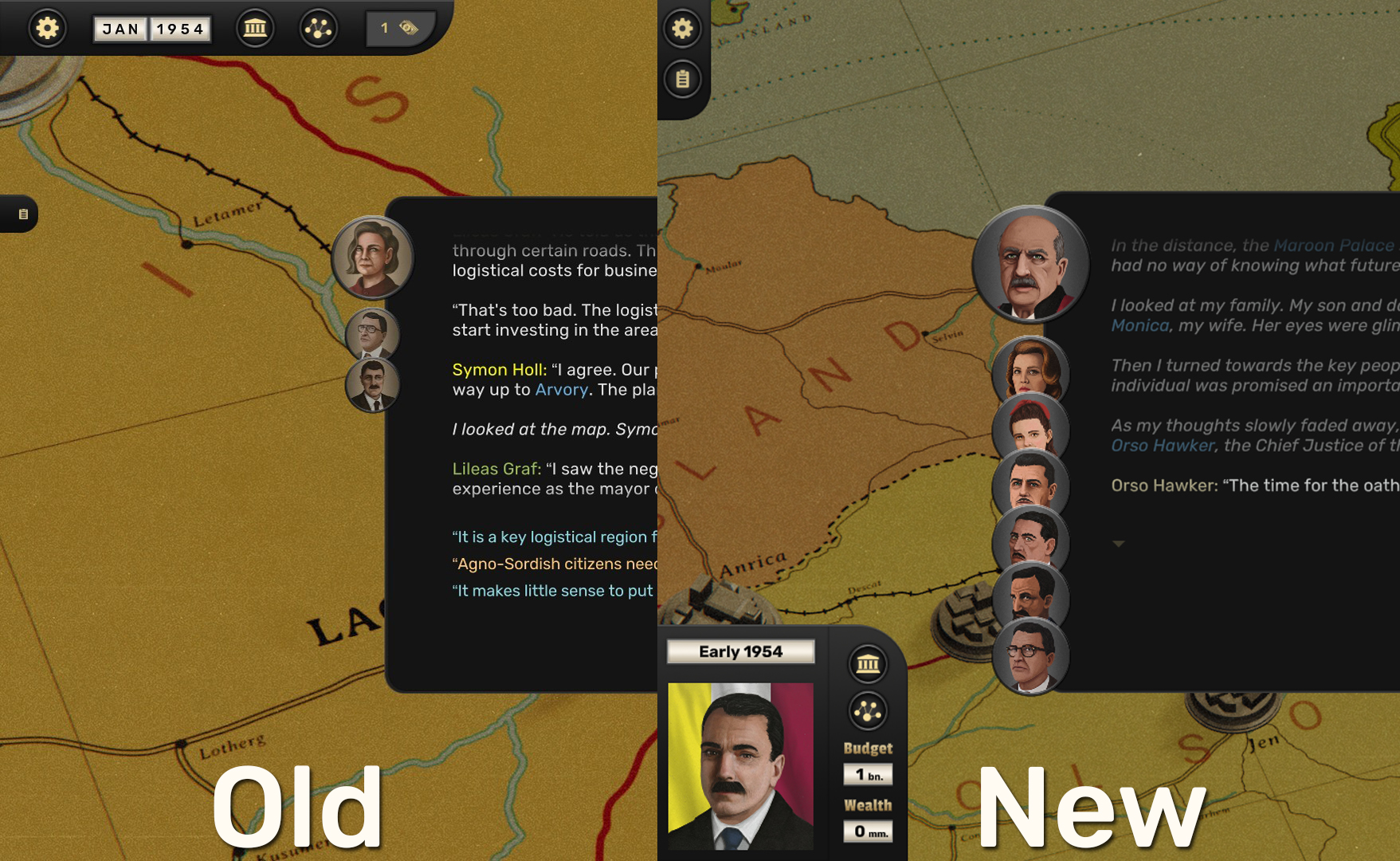 Lighting had previously been satisfactory until our Unity engine update, after which it broke leaving the scene a little bland. We decided to take another look and go for a warmer approach with different sets of light at different angles. Another important detail was to also have different darker/brighter areas dependent on the lamp to add a touch of realism in an otherwise tailored light scene. This resulted in a cozier feeling, as you can see the comparison below.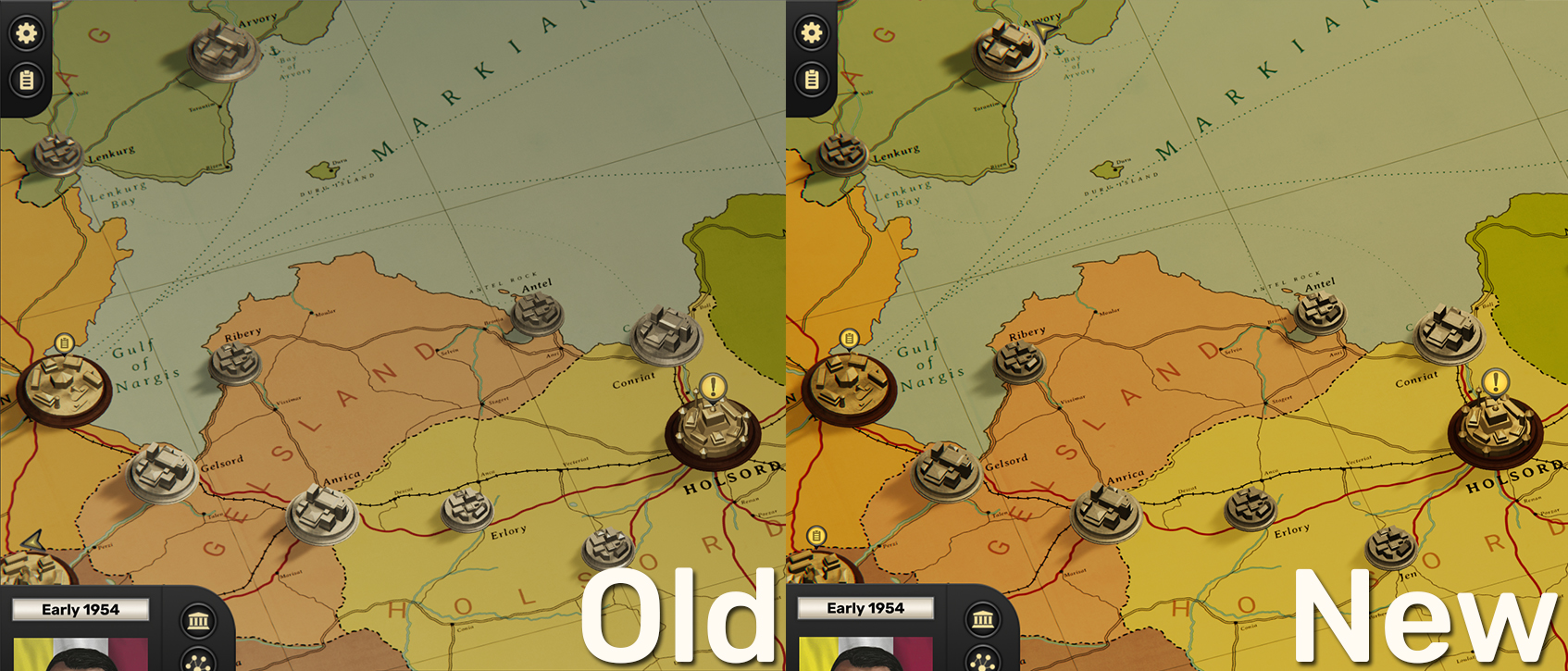 Moving on to our exciting demo! Our game had a lot of public appearances to make sure we are on the right path. However, LudoNarraCon will be our first digital convention, the demo will be available to thousands of people around the world!
We're putting in some finishing touches and polishing our codex content, adding the latest characters and editing a few scenes that need a little more love. We're expecting our demo to have at least an hour of gameplay for you, if not more!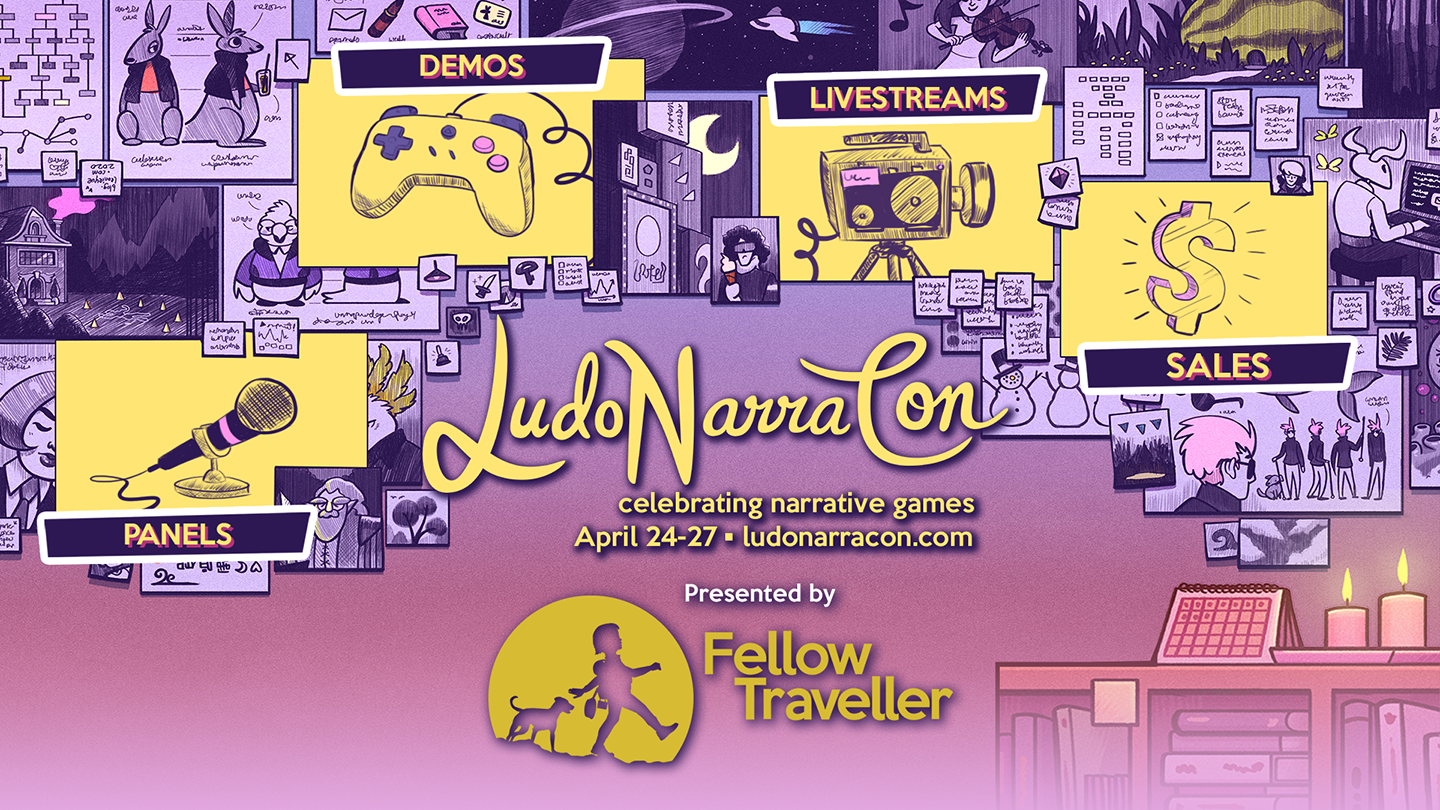 As you can see March has been a handful and there is much more exciting stuff to come once the 24th of April hits and LudoNarraCon starts. You will be able to play Suzerain and experience this universe for yourself during the digital convention. This is a dream come true for us at Torpor Games. Glad to have you along in our journey.

Enjoyed the report? Sign-up to our newsletter to get breaking news.
Still around and as excited as we are that Suzerain is happening? Share this game with your friends and head over to our Steam page to wishlist Suzerain.
Thank you and see you next time citizen, Glory to Sordland!