Greetings and salutations!
This week's screenshot shows a new room, this one ringed by worktables: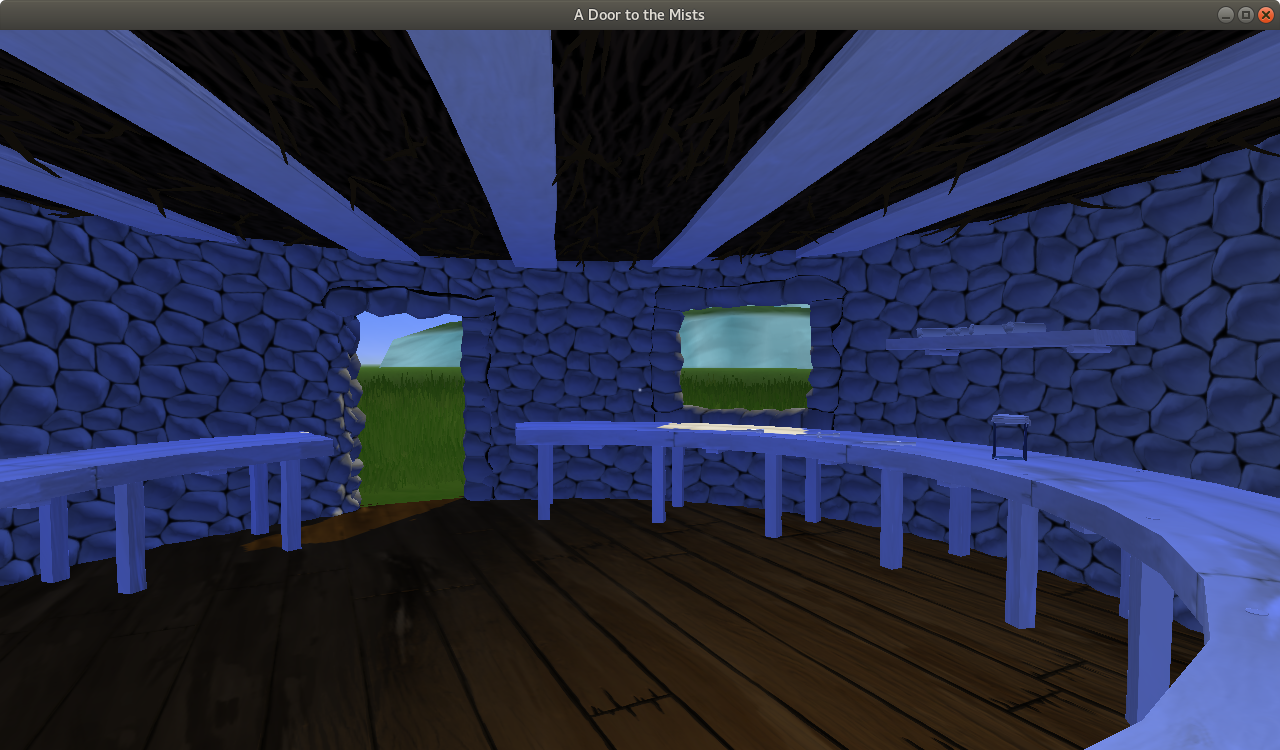 The week just past continued to be one primarily of level-building--but in this case, also of puzzle-making and item-modelling:
In last week's blog-post, I showed some papers lined up on the floor, a start to the contents of a chest. In the week just past I continued to work with these: On the visual side, new models were made representing various types of paper-piece found here, with potential to be used in later levels, too. On the textual side, lines were written for the player's interactions with them.
Further, some of these papers are cast-off pieces of a map. These the player can collect, and attempt to assemble into a patchwork representation of a nearby area. To this end, the relevant images were drawn, specific models created to represent each part--and a new "jigsaw"-minigame constructed.
(Or rather, four "jigsaw"-minigames: the player needn't pick up all of the map-parts, and so a variant of the "jigsaw" was made for each valid combination.)
As of last week's blog-post, these various papers were laid out on the floor of the room. This wasn't their intended arrangement, and so, with their models and interactions done, I moved them into place: one set located in the chest for the player's discovery, and the other hidden beneath the floor, ready to be swapped in should the player interact with the chest-papers.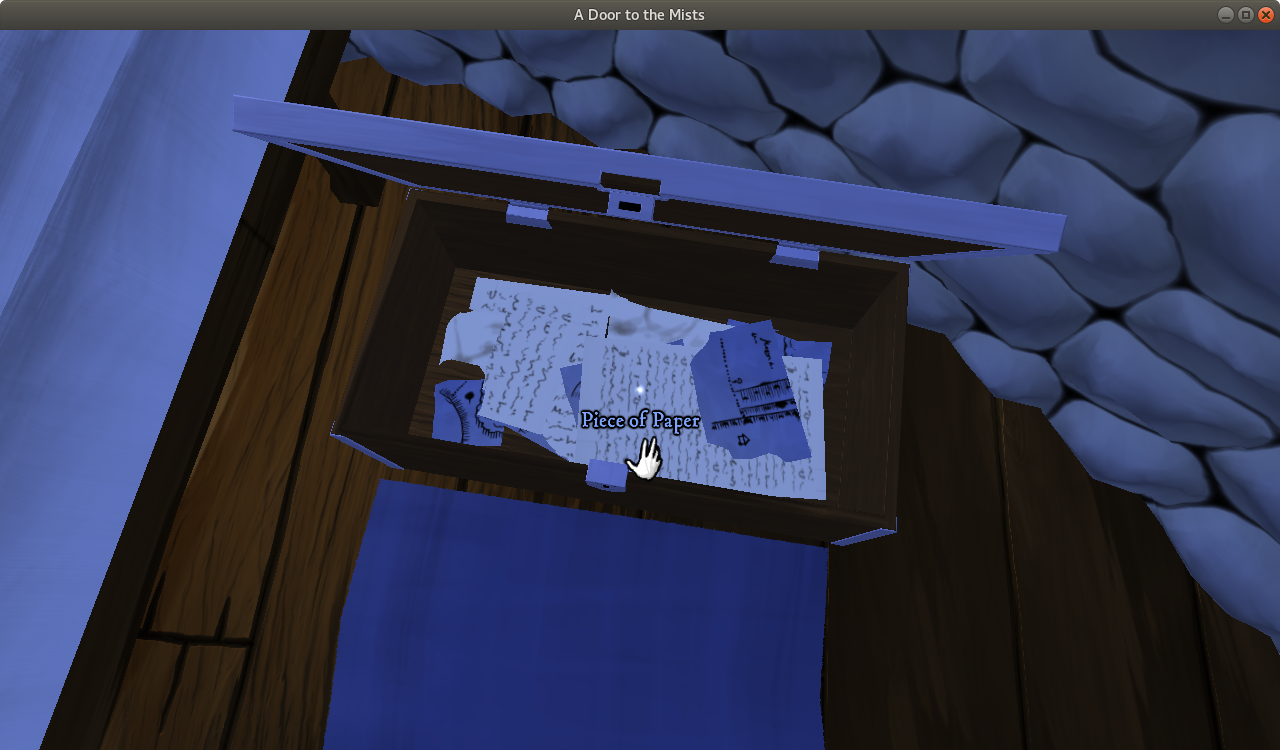 There's also now a lexicon book stored within the chest, preparatory for a translation puzzle that I intend for the next room of the level.
Moving away from the papers and chest, in the week just past I made on another new model, and the item that it represents. This is--ah, but this one is actually a secret... ;)
With these matters done, I moved on to the next--and final--room of the level.
This is the room shown in the first screenshot above. Unlike the bedroom, this one has a standard door, leading out onto the grassland near some low, tiered hills. To one side the sharp-edged, grass-footed hills that were visible from the previous room can still be seen--if shifted a little.
This room is very much a work-in-progress! By and large the basics of the structure, contents, and view are in place, but a fair bit of work has yet to be done on all, I think. Further, none of the interactions intended for this place are yet present.
As part of this, I made a new box and two new scroll-models for use in this room.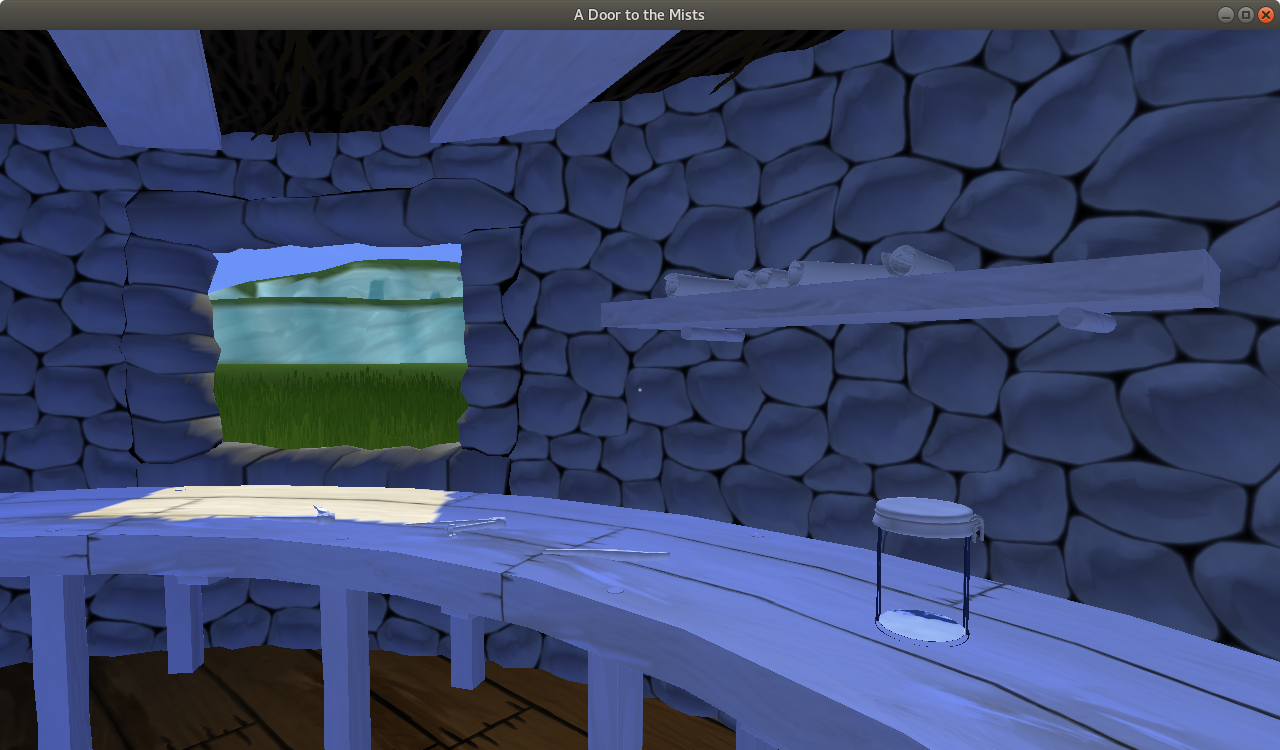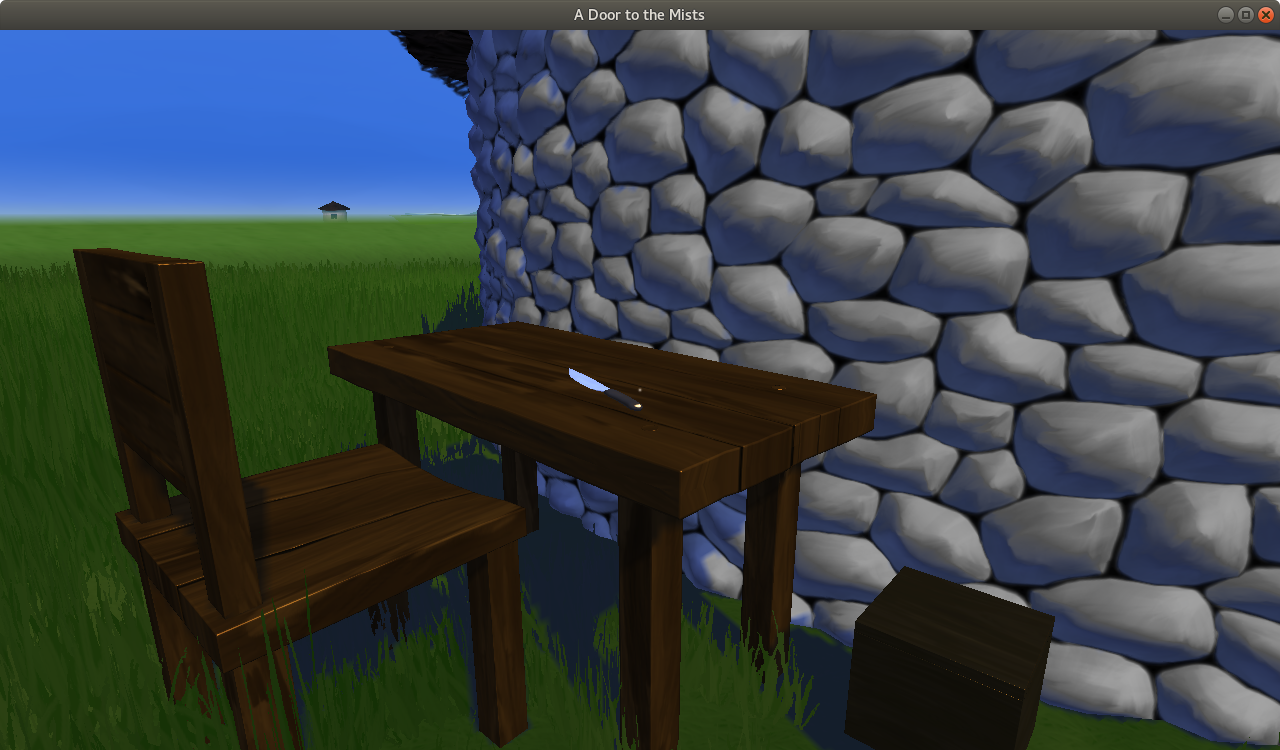 And along the way I implemented a variety of changes, additions, and fixes that don't seem worth detailing here!
That then is all for this week--stay well, and thank you for reading! ^_^