Hey everyone,
In this week post "pre-production presentation", there was much reflection on the feedback we received, both during the testing of the Alpha Build and in the aftermath of the presentation to professionals in the industry.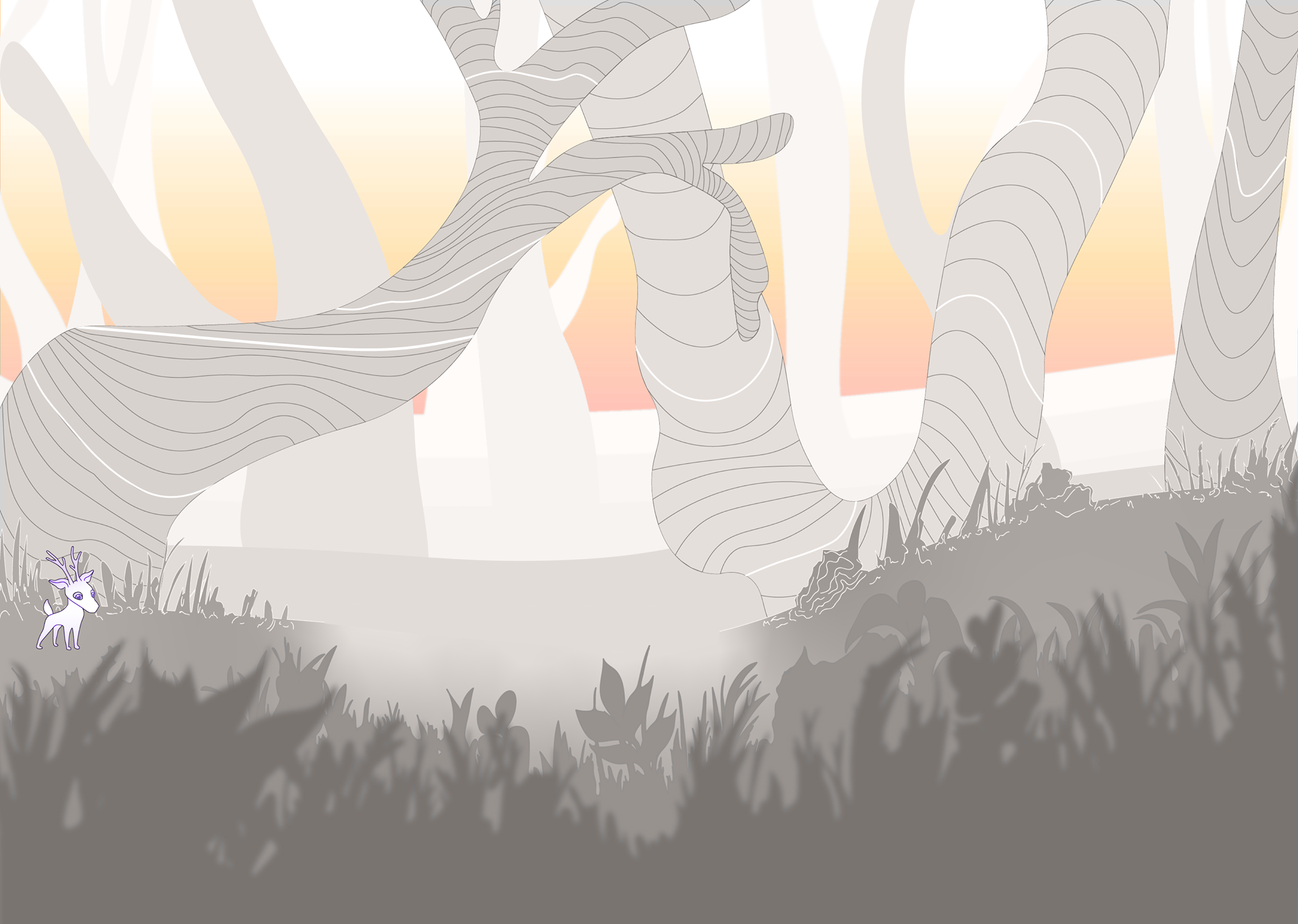 The road has been long and full of obstacles. We've worked hard, we've struggled; there were moments when we doubted the project and what we wanted to achieve. We doubted if it was even possible to achieve something, to have a "real" game at the end of this. On the one hand, we've learnt that hard work doesn't always mean getting the right answers and succeeding; working hard doesn't guarantee that everything will be straightforward and easy. On the other hand, there's something to be said about the struggle, about working 14 hour days on something that is yours, a game that can be anything you want, you just have to work for it. All the effort just makes victory, when it comes, that much sweeter!
And so, we've been learning on the spot as we go along, trying to face the challenges head-on. The thing about game development, for us, is that it isn't just a matter of working long into the night (although that usually ends up happening!), it's not about quantity, it's about quality. Quality has been our focus for some time, and, luckily for us, we've been making it our mission to find it everywhere: in ourselves, in our work, in the people who surround us and guide us throughout this adventure that is GameDev.
We take feedback and advice very seriously. Every comment is analysed from every angle, all choices and decisions carefully weighed up. It might take a thousand "tests", it might take longer to reach the results we want and are proud of, but we've learnt to savour the journey and enjoy it while it lasts, before reaching the long-awaited destination. In pre-production, we achieved many things we're proud of, and we're sure there are many more to come.
We've settled on the game's environment concept art: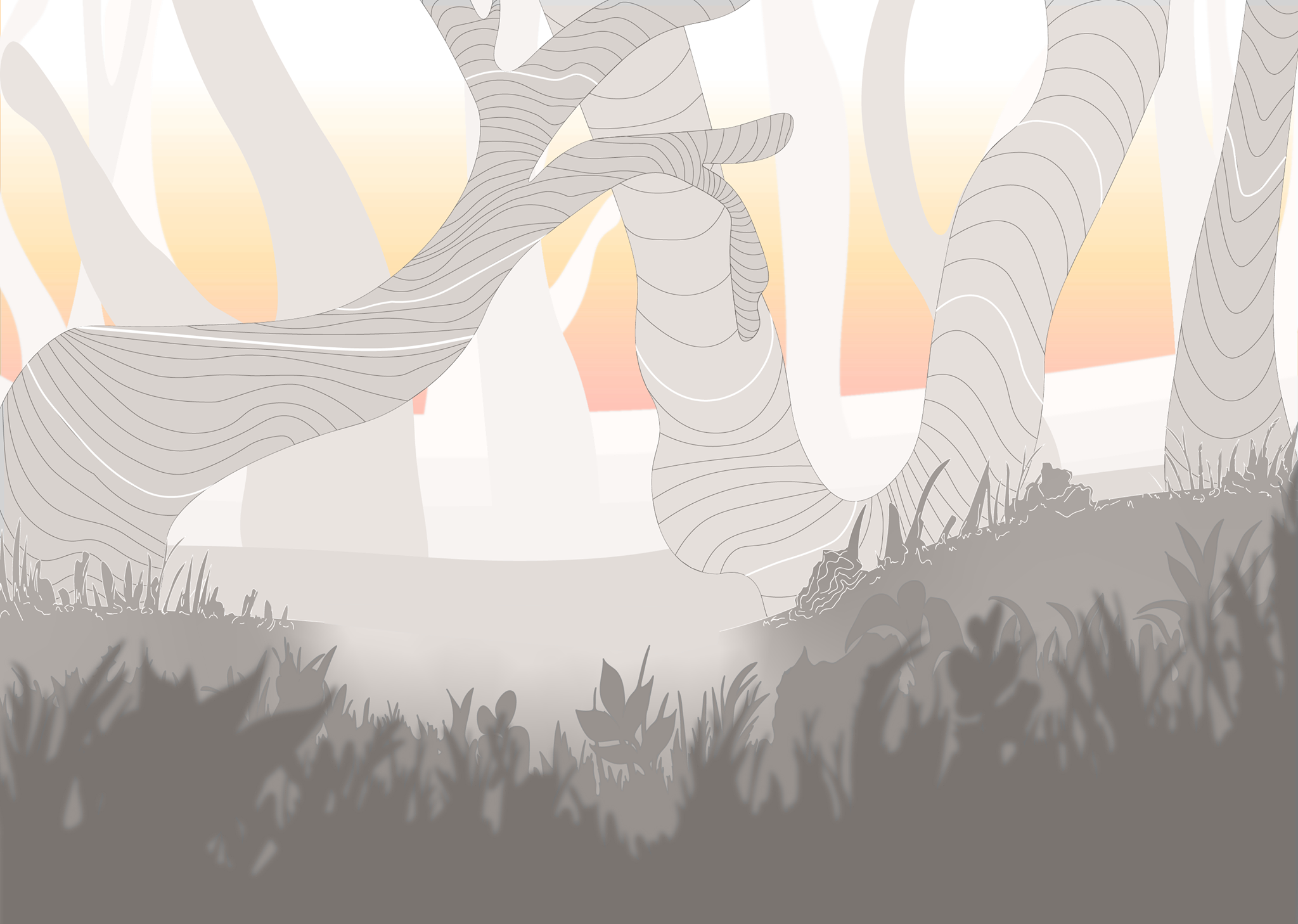 And Loowa's concept art development is also finished.

You'll notice Loowa's antlers have suffered minor alterations. But we're done now, we promise! Scout's honour!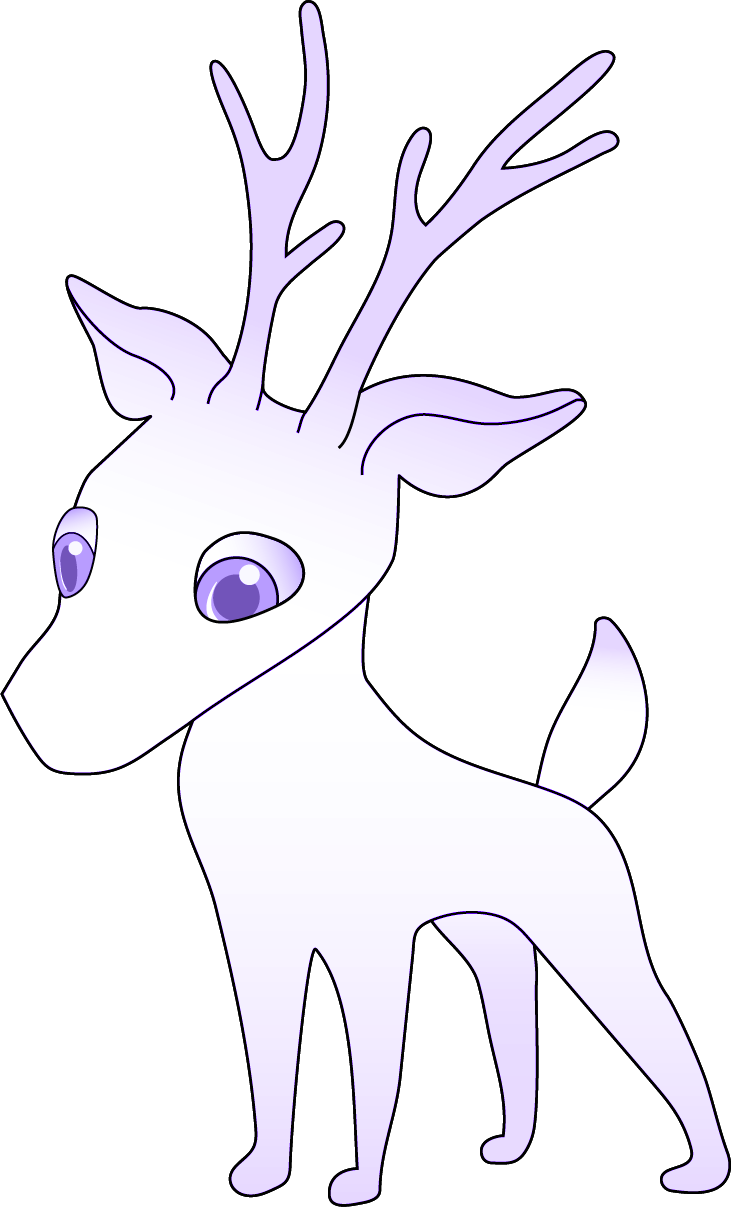 When it comes to concept art, we've also started working on animation studies, special effect studies, asset studies, and much more. You'll get to see some of them very soon. We've also been playing with background colour gradients.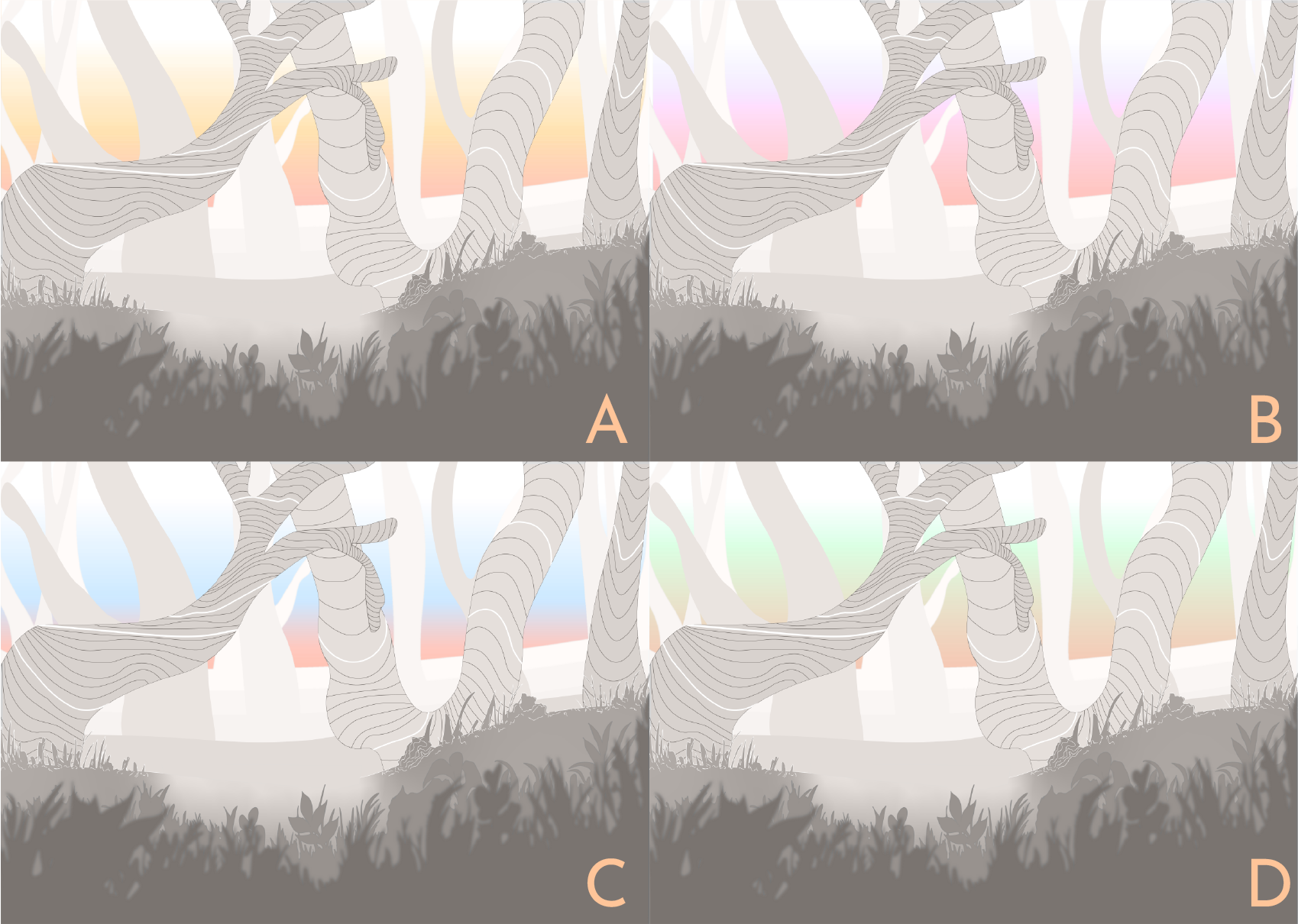 What do you think? Which one is better for Loowa? We've started a poll on twitter and we would love to know your opinion!

On another note, we're very excited to finally enter the production phase. Things will move more quickly and we'll start to see everything coming up together. More changes have been occurring, of course, to the game's mechanics and puzzles, but we believe they're making the game more interesting and funnier to play. As usual, we'll keep you informed.
More news to come. Stay tuned!
#gamedevelopment #indiedevelopment #indiegame #indie #gameart