Hey, everyone!
As promised, today we'll reveal more about the design process of our main character, Loowa. Although we won't be revealing the final concept yet, we'll show you our journey so far and explain the reasoning behind the decisions we made (and are still making) regarding Loowa.
Our environment concept art, which we revealed in our last article, focuses on lines and their importance in Loowa's gameplay, so we believe Loowa needs a character which will be able to stand out from the background but not outshine the environment it is in.
Although our initial idea, from back at the beginning of the design process, was to base Loowa on a sort of wolfish form, we soon realised, after testing the shape of the body, that it didn't fulfil what we wanted for Loowa, it seemed too hunched, almost withdrawn into itself, shy and hiding from the world. Also, as the proportions of our game will make our character look and feel quite small, we also didn't feel like this shape could really stand out amidst the foliage of our background.
Wolfish body example
So, as we have been getting used to doing, we started from scratch. We thought about Loowa and what we wanted it to be, what we wanted people to feel and imagine just by looking at it. And so, Joana started the base sketch with this idea in mind: Loowa is a majestic creature, brave and somewhat graceful. The idea was to bring a sort of mysticism to the character, something intangible, like a magical vibe.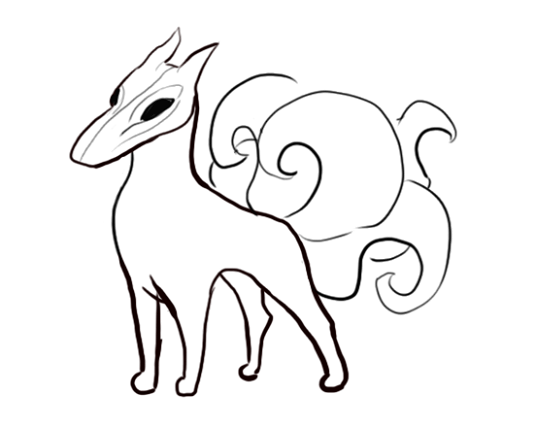 Loowa's base sketch
And, of course, as it as been happening from the start with this game, things started flowing from there, evolving like they had a mind of their own. First, we tested different body types, but ended up deciding that the first one, or "normal" size, was best suited for what we wanted.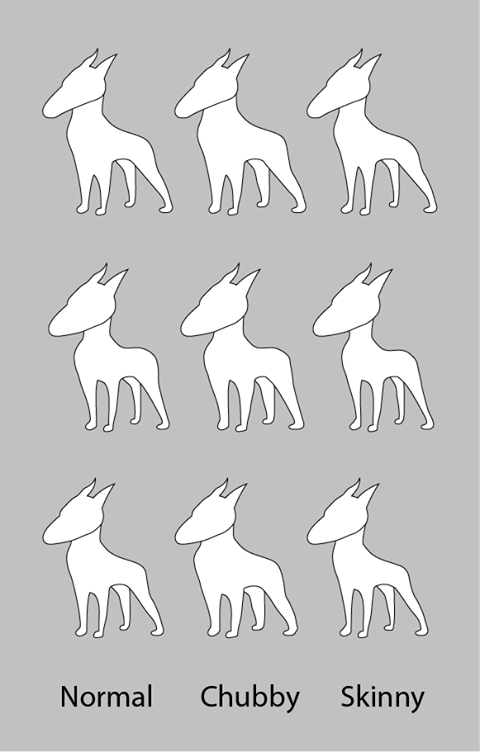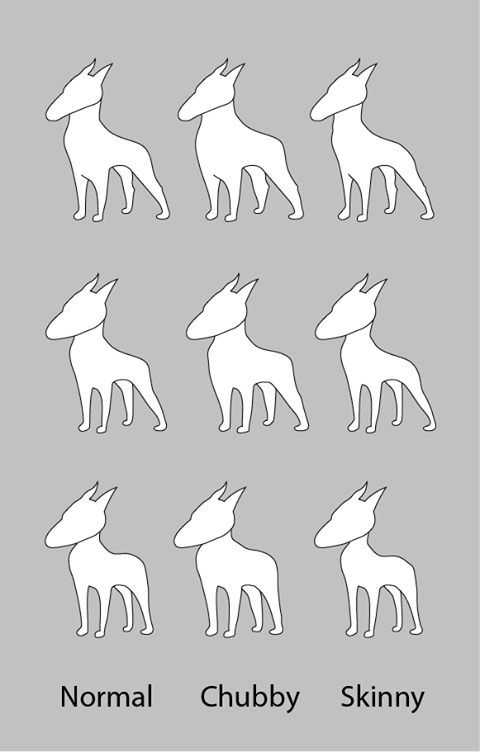 Different body sizes

Afterwards, it was time to test head and body sizes and proportions.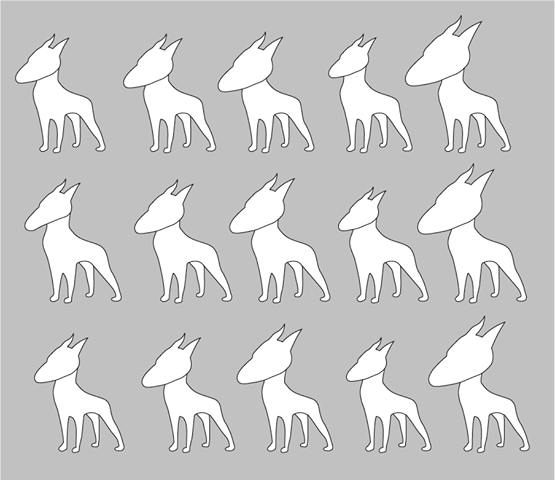 Different head/body proportions

Then we tested different head features, and even used our twitter to poll our followers, here and here, to help us make our choice.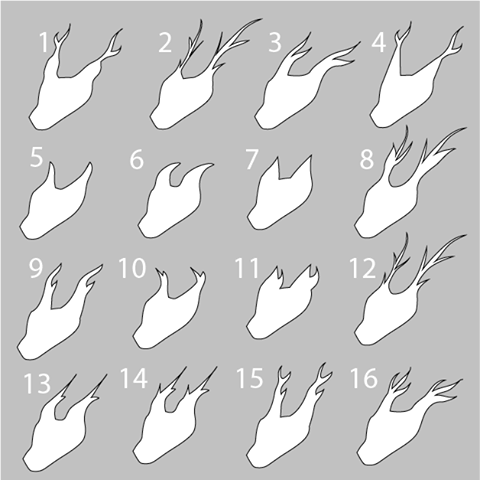 Different head features
Next, we picked the three heads most voted and applied them to three different bodies.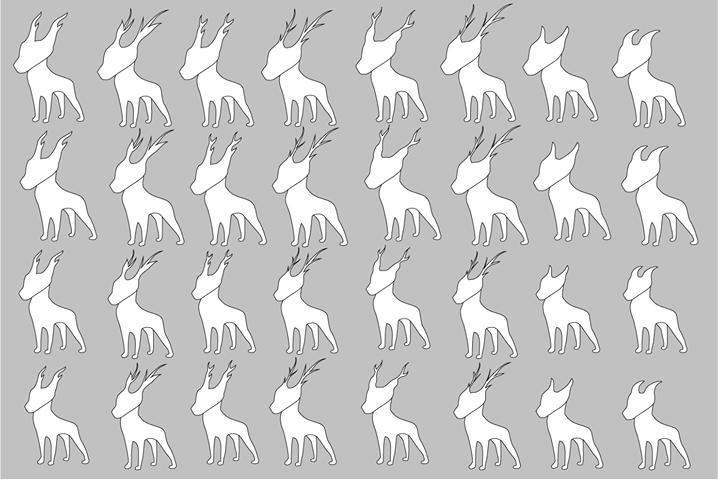 Different head features on three different (but similar) bodies
Everyone fell in love with the antlers, so we decided to keep them, choosing the rounder antlers that made it look friendlier. However, since the focus was now on the head, as it should be, we abandoned the idea of adding a tail. Finally, we tested eye shapes.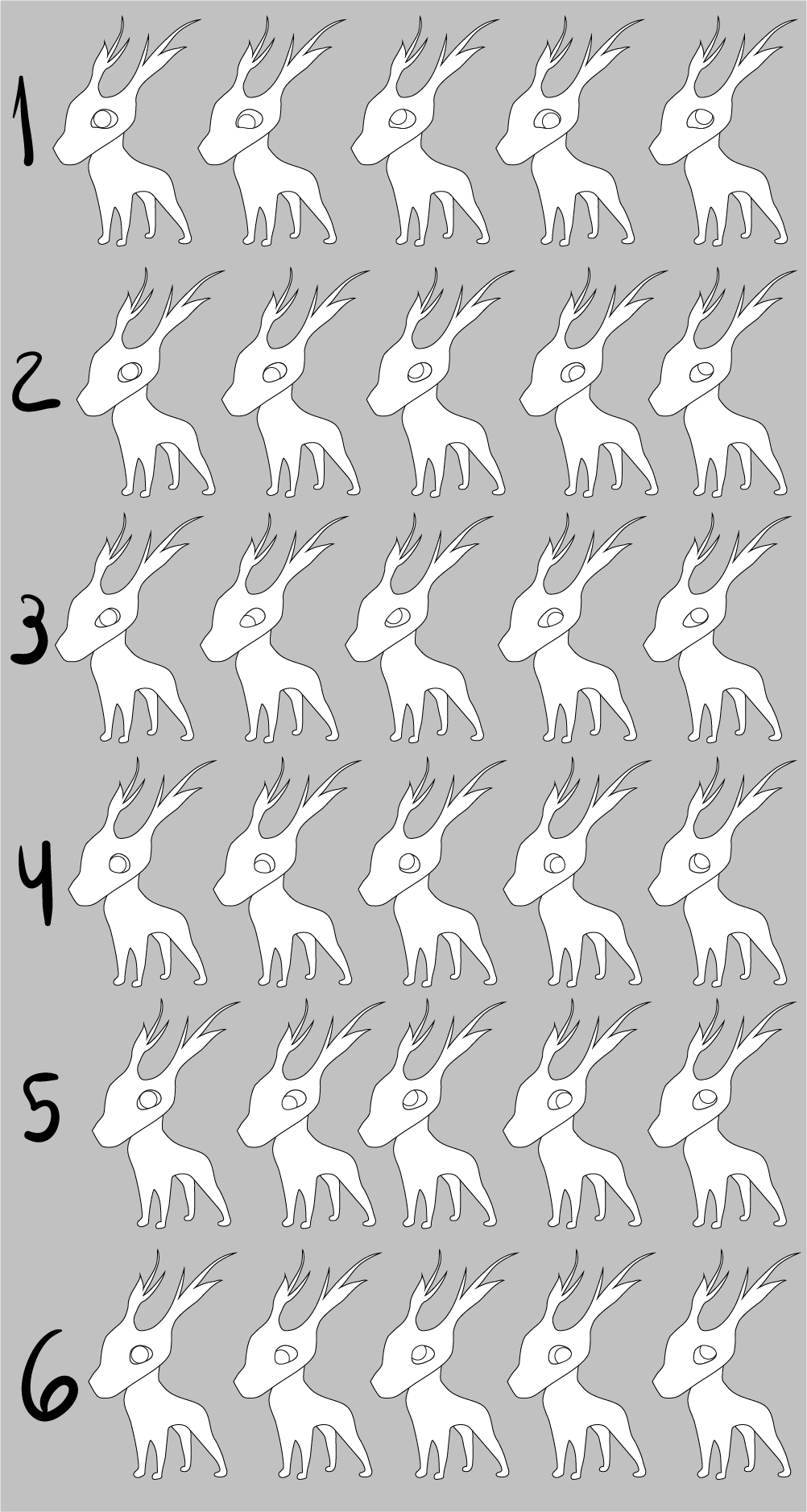 Different eye shapes - outside shape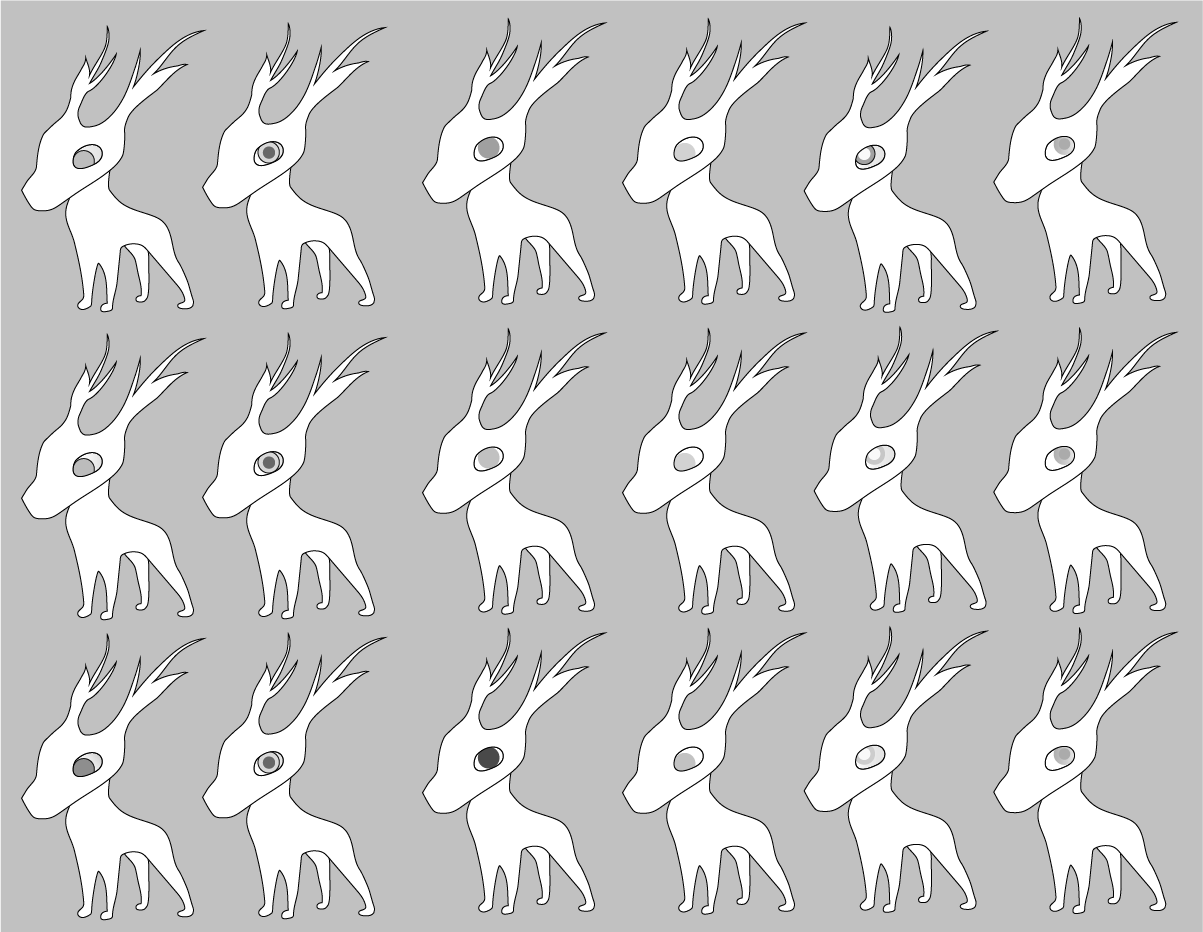 Different eye shapes - inner shape
Until we arrived at the end of the first phase: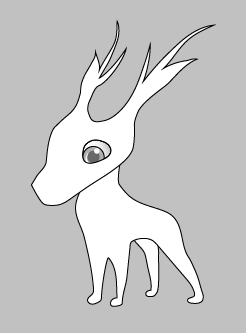 Loowa so far
As we've mentioned above, this isn't the final concept, it's just the general ideas for the body, head and eye. We'll also make sure to add the other eye when the time is right. Don't worry, Loowa isn't going to be a cyclops. Furthermore, Joana's colour tests are almost done, so expect more on that front very soon.
What's your opinion on Loowa so far? Does it suit our environment concept art mockup? We'd love to know what you're thinking!
Intrigued? The rest will be revealed soon, stay tuned!
#gamedevelopment #indiedevelopment #indiegame #indie #gameart