It has been quite a while since we last posted on IndieDB. This has not been due to a lack of desire (we've wanted to post here again for some time), but instead simply because we have been extremely busy with the development of the game. For those of you that may not know we are aiming to release the game in Q1 of 2020, which is fast approaching, so we have our work cut out for us.
So, what happens when we find ourselves with a bit of breathing time? Yep, you guessed correctly, we ran straight here for a long-overdue IndieDB update!
We thought long and hard about what our return article should be like, and in the end, we decided that we wanted to show you a little bit of how we do level design, and what the end results are like. That way you can see the early stages of the game and compare it to the more up-to-date version that you can play in our demo, or that you see in some of our game videos!
---
Level Design using Blockouts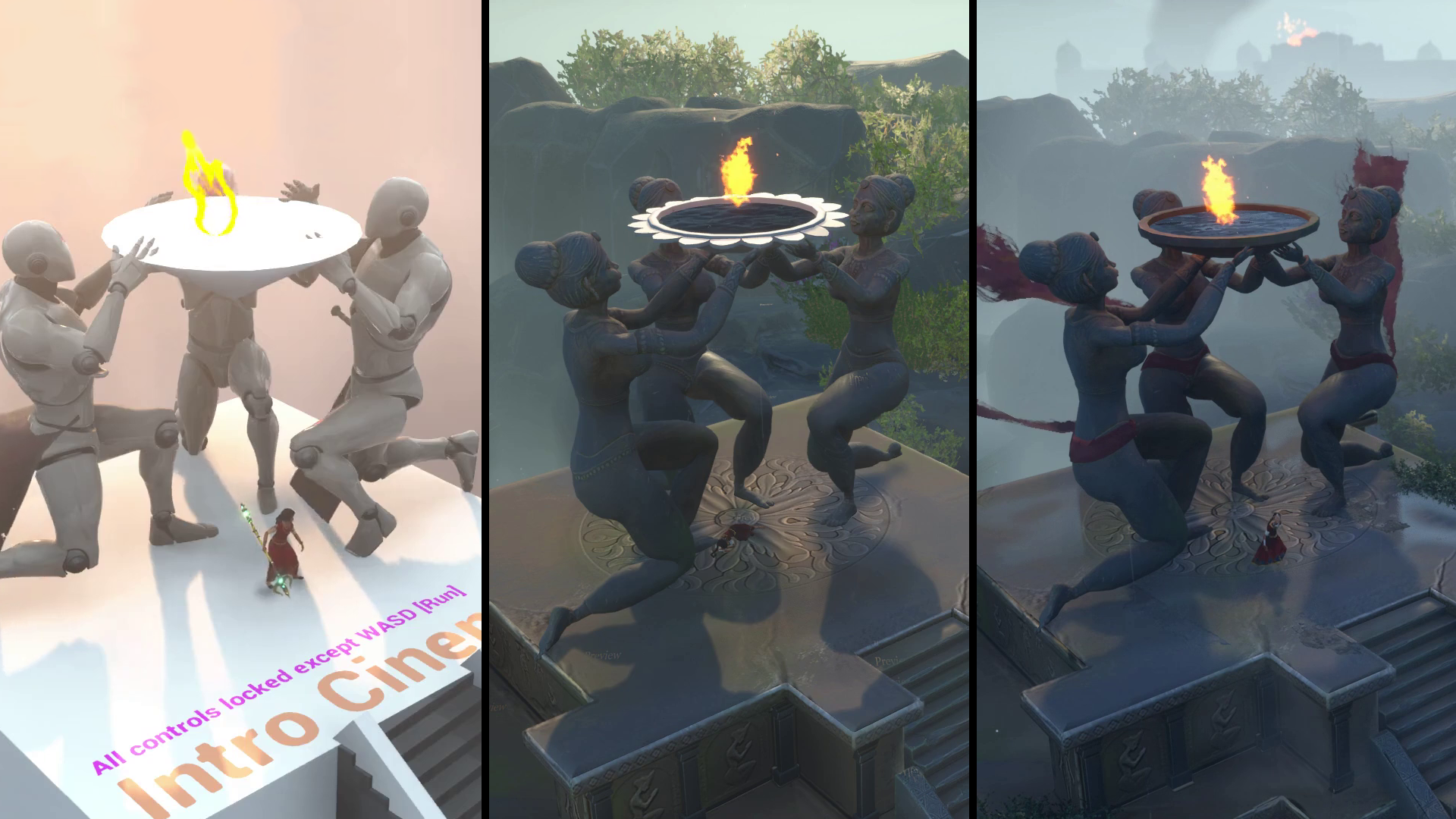 If you have played our game, or simply seem some of our videos and/or screenshots, there is a good chance that you would have noticed that we enjoy creating vast levels with grand views. However, designing levels like this is not an easy task! So, to make the entire process easier - and much more interesting for everyone - we make use of Blockouts.
What is a Blockout?
When it comes to designing levels, we break the beginning phase into two steps.
First, we come up with the level design, most of the time simply drawn out on paper. Once we have agreed on the basic design, we then create it in our game engine (we use Unreal Engine 4) as a Blockout.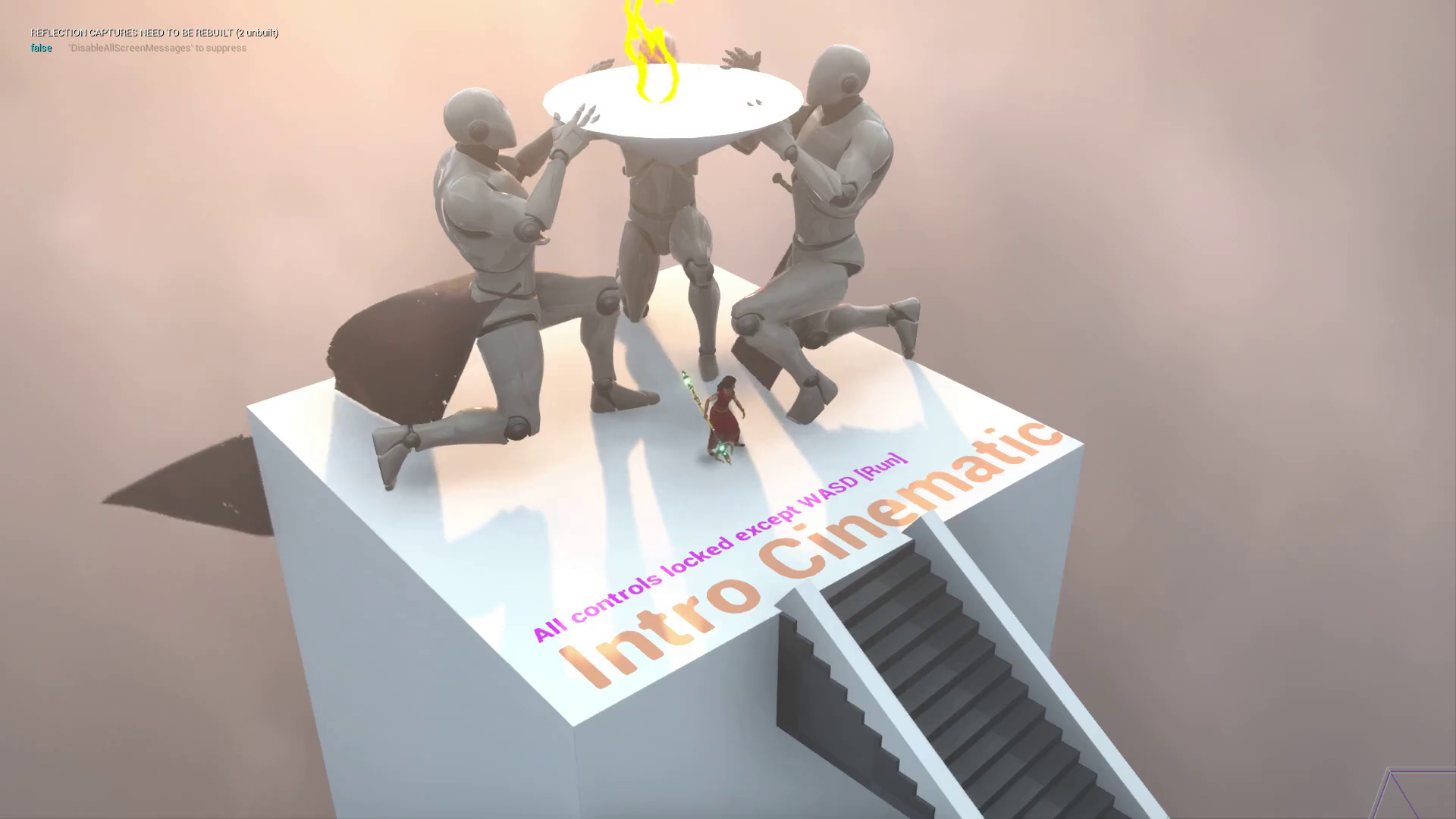 What is a Blockout you ask? The image above is actually a perfect example! It is simply the process of using basic shapes (such as blocks, cubes, spheres, etc) and stock models to create a rough version of the level that you want to have.
With all of the blocks in place, we then refine it to create a playable level, which we then play through so that we can get a good feeling of whether our initial design was good, and just as importantly, where it needs to be improved.
Check out this quick preview of what it's like playing the Blockout version of Raji.
Only once we are happy that the level is well designed, do we begin adding the proper textures and replacing the basic blocks with the proper game models.
To show you how it all comes together, we took the same scene as in the previous video, but this time added in a direct comparison with the final level.
So, what do you think about blockouts? Are you a fan of this technique, or do you think that there are better ways to design a level?
With that question, we end our quick look at level design in our game! We'll be back soon with another new article. That said if you have a request for what we should write about, do let us know!
After all, we're happiest when we are able to cater to our community's requests.