Map Layout and level design
After having the proof of concept done, we quickly decided to start developing our map layout and accessing all the various temples/missions to be done by the player.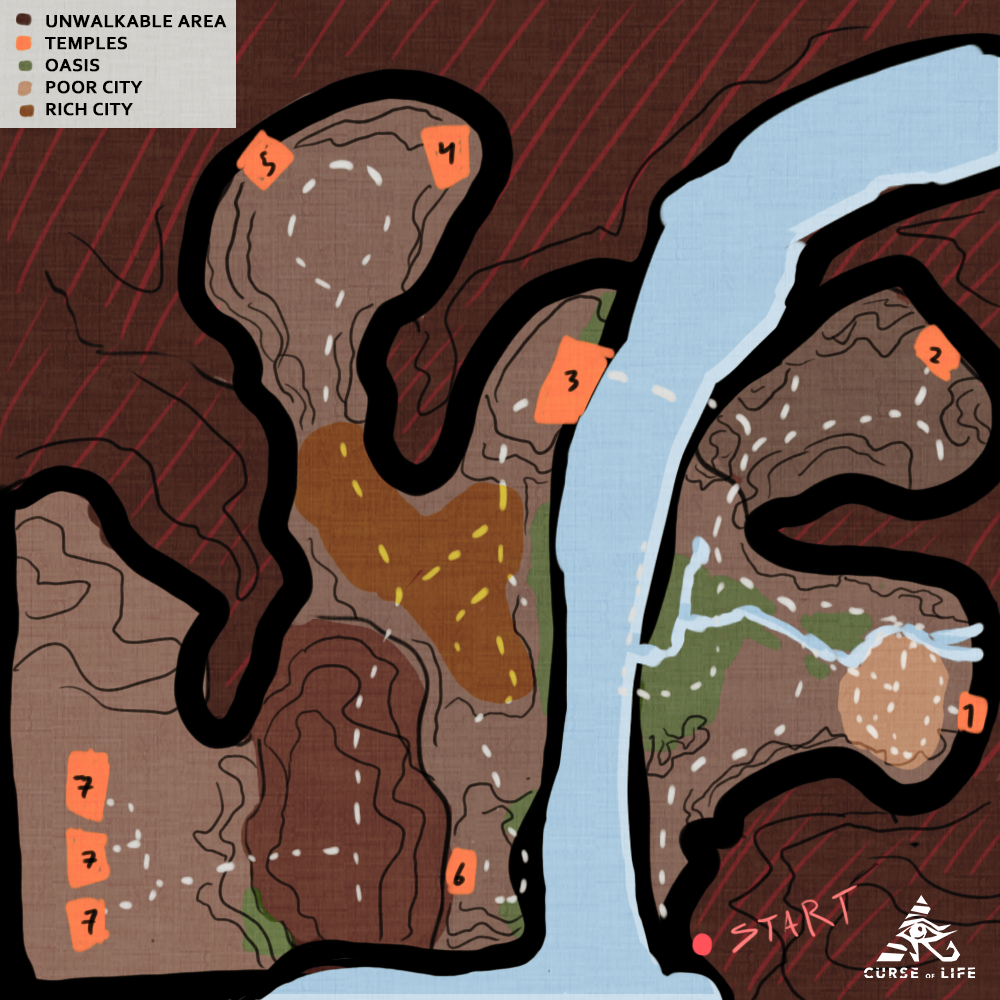 Our Idea was simple, the player would wake up lost inside a cavern (Red circle) and progress across the map by exploring it and completing various quests and temples (Orange Boxes). The map would have two main areas devided by a river. He could only cross to the other side by completing all the area 1 puzzles, allowing him to cross the bridge.
After debating for a while (and due to tight schedules and delivery dates), we decided to cut some content, at least for now, which meant that the only playable area would be the right side of the map (poor city), we would really love to continue developing the left side of the map too, but that will depend on our game's popularity over time! You can help up achieve this by sharing our project with your friends :)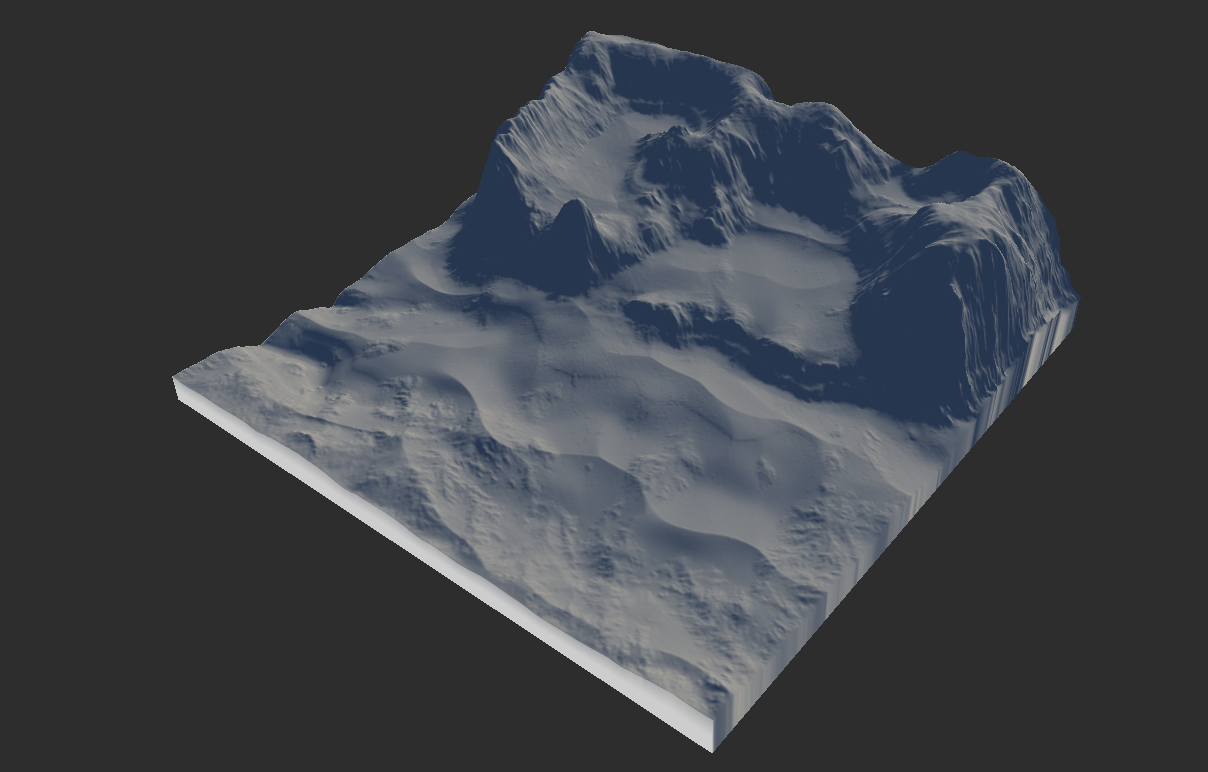 For the landscape creation we decided to use GAEA, a free terrain designing tool that helped us keep a consistent and organic terrain design all across the map. We had to design a total of 7 landscapes, all blended together to obtain a seamless map full of organic sandstone mountains and sand dunes.
GAEA also allowed us to create a custom texture that we later applied on our level to further enhance our map's visual quality: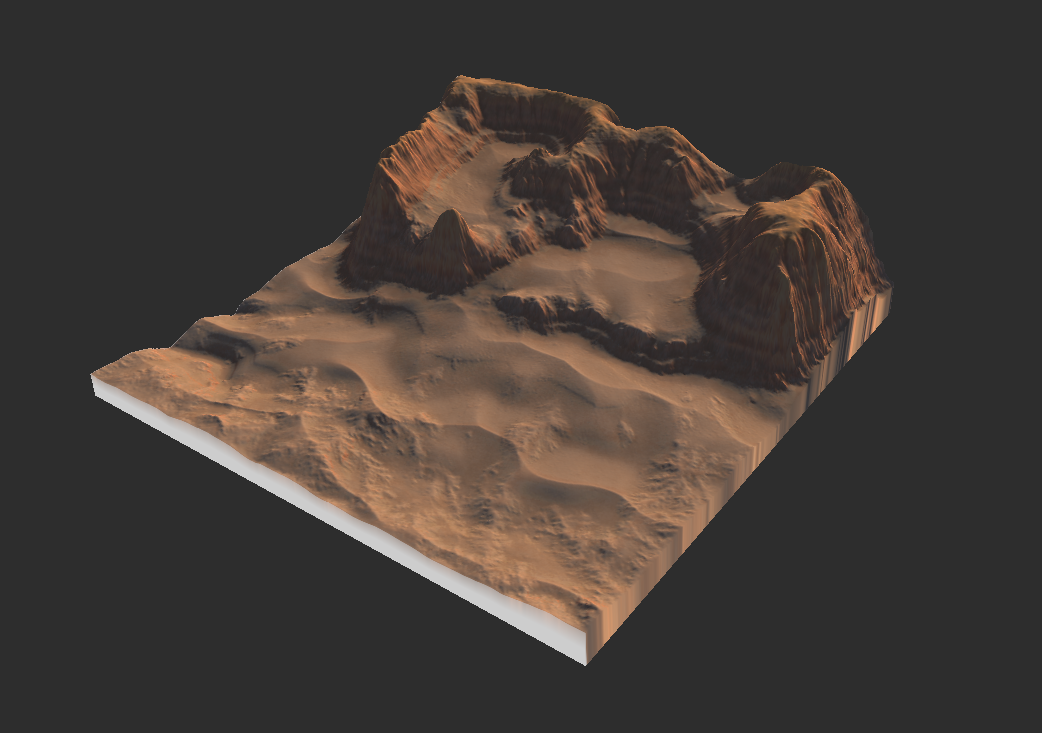 Finally we just had to join them all together inside unreal engine (following picture does not include textures):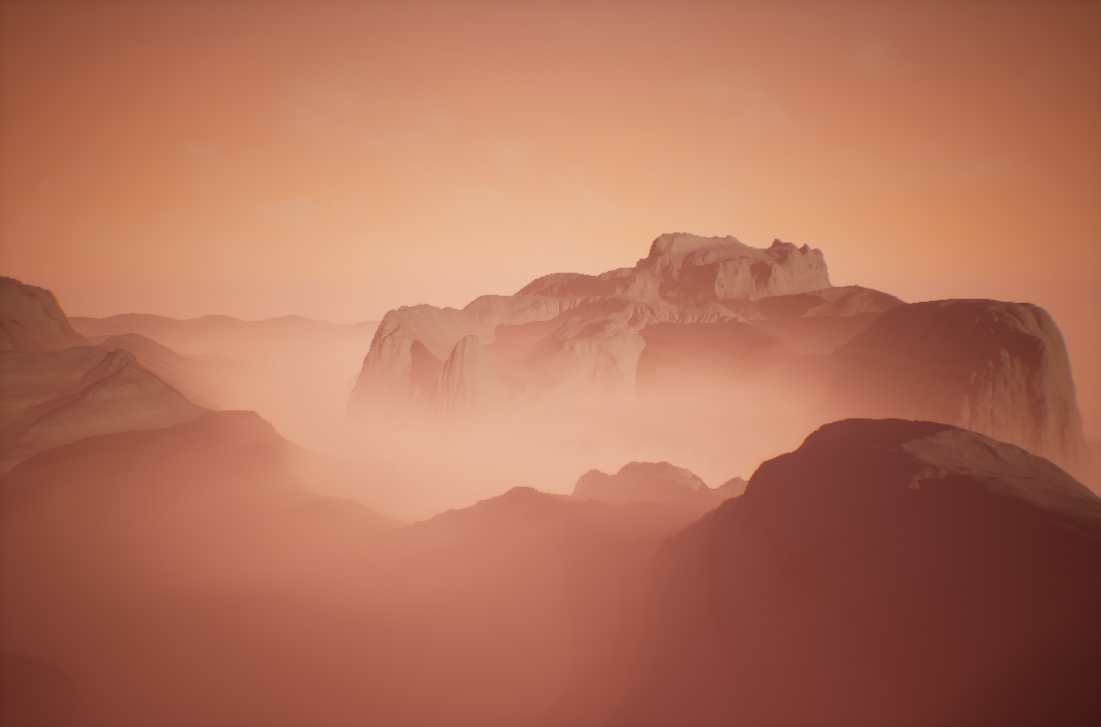 And that's it for today! Tune in next week for another terrain update, where we will be showcasing all the new and exciting features already implemented in our game.
Don't forget to follow us on our social medias, it is the best place to keep up dated with our progress!
See you on the next post :)