Survivors vs Colonists
We had long debates on how to call the player's characters. Colonists, the term widely used up until now, we decided, was inadequate. The term Colonists fits better when pioneers try to tame a new land, and not so much for the remains of humanity fighting for their lives.
Hence, we decided to use the term Survivors. Every single character is fighting for his life throughout the entire game, the term Survivor seems rather fitting.
Control away teams
One of the complaints that we heard from our alpha players is that once a team is sent to a mission out of base, they either win or die. A player could find himself overwhelmed in combat and have no options other than watching his precious survivors ripped apart.
Now you do. You can recall a force on it's way to a mission, for example in case of an impending attack where they are needed to defend their base. Additionally, once a mission starts, there will be an exit area, where survivors can use to retreat from combat. Evacuate wounded survivors to keep them alive, or your entire team when facing tougher enemies than expected.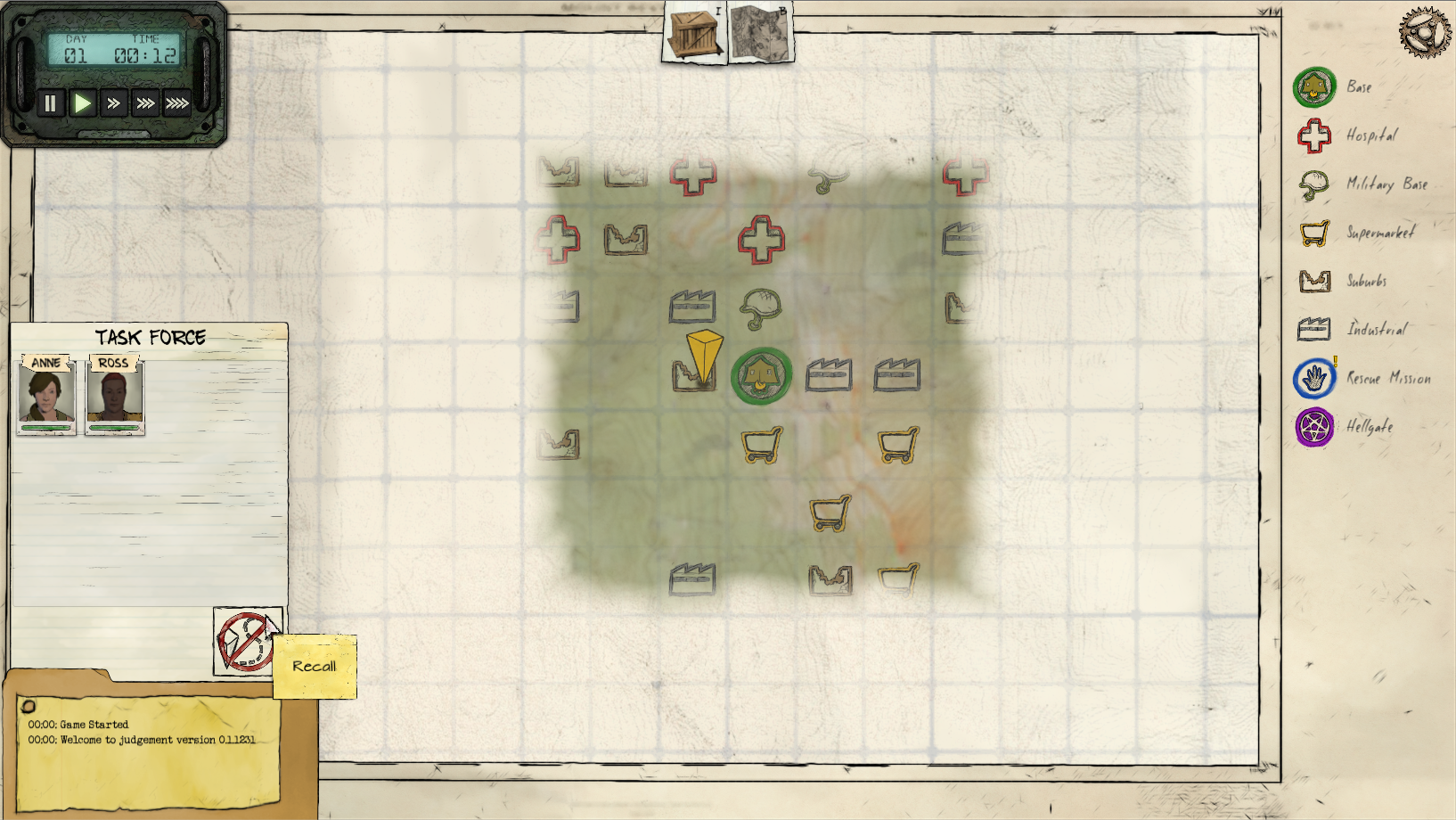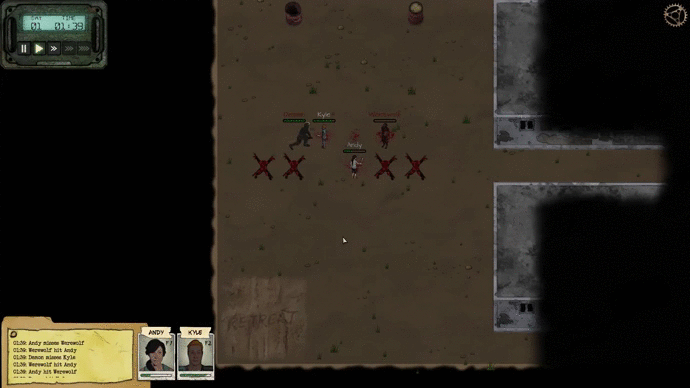 Mass Cancel Tasks
Marked an entire forest for chopping and changed your mind? You'll no longer need to cancel one tree at a time. The area actions UI has a new "Cancel" option, which allows to cancel tasks in entire areas, including gathering and construction tasks.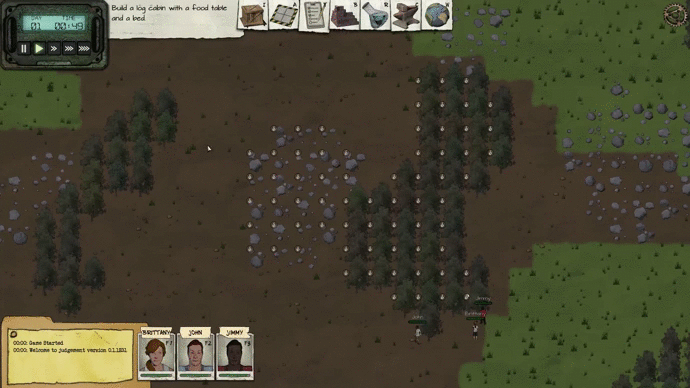 Combat Controls
Real-time tactical combat is a main aspect of Judgment. As such, quick and intuitive controls are very important for an enjoyable game experience. We've improved combat controls by adding keyboard shortcuts to select survivors.
You can now quickly select a specific survivor using the F keys, and when holding shift when pressing these keys you can add/remove a single unit from the selection. Another very useful feature is selecting your entire team with one button - 'Q'. Click this to quickly select your entire team, for quick movement around the map or concentrated fire on a single enemy.
Equipment Management
Previously after equipping a survivor with a weapon or armor, there was no way to unequip it. You could switch to another weapon, but if you didn't have any other weapons available, you could not transfer an item from one survivor to another.
Now a new "unequip" button has been added to remove the item and return it to the base's inventory.
In addition, changing equipment during combat will no longer be available. Equip your teams in advance. A usable item slot has been added to the combat preparation window.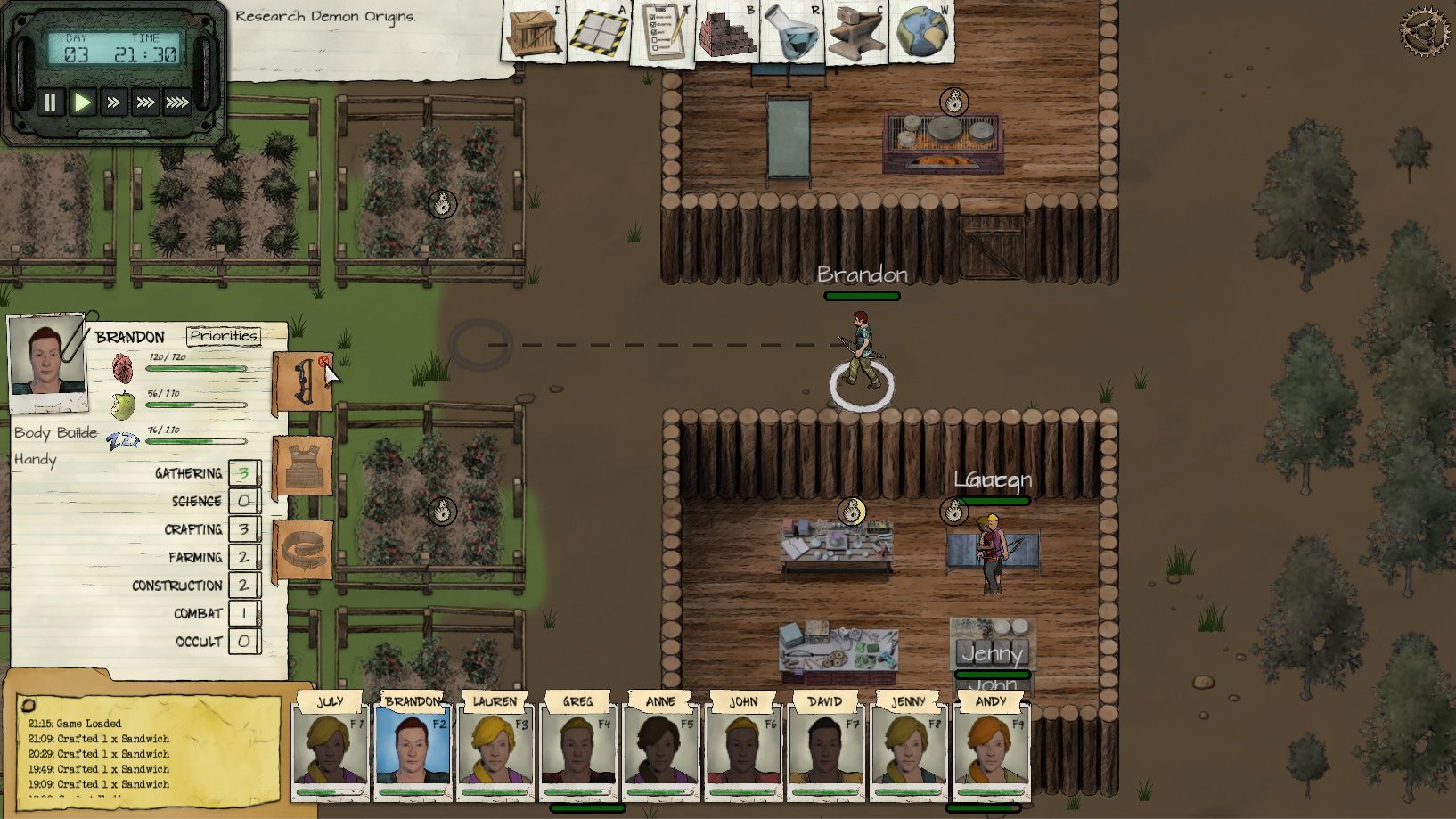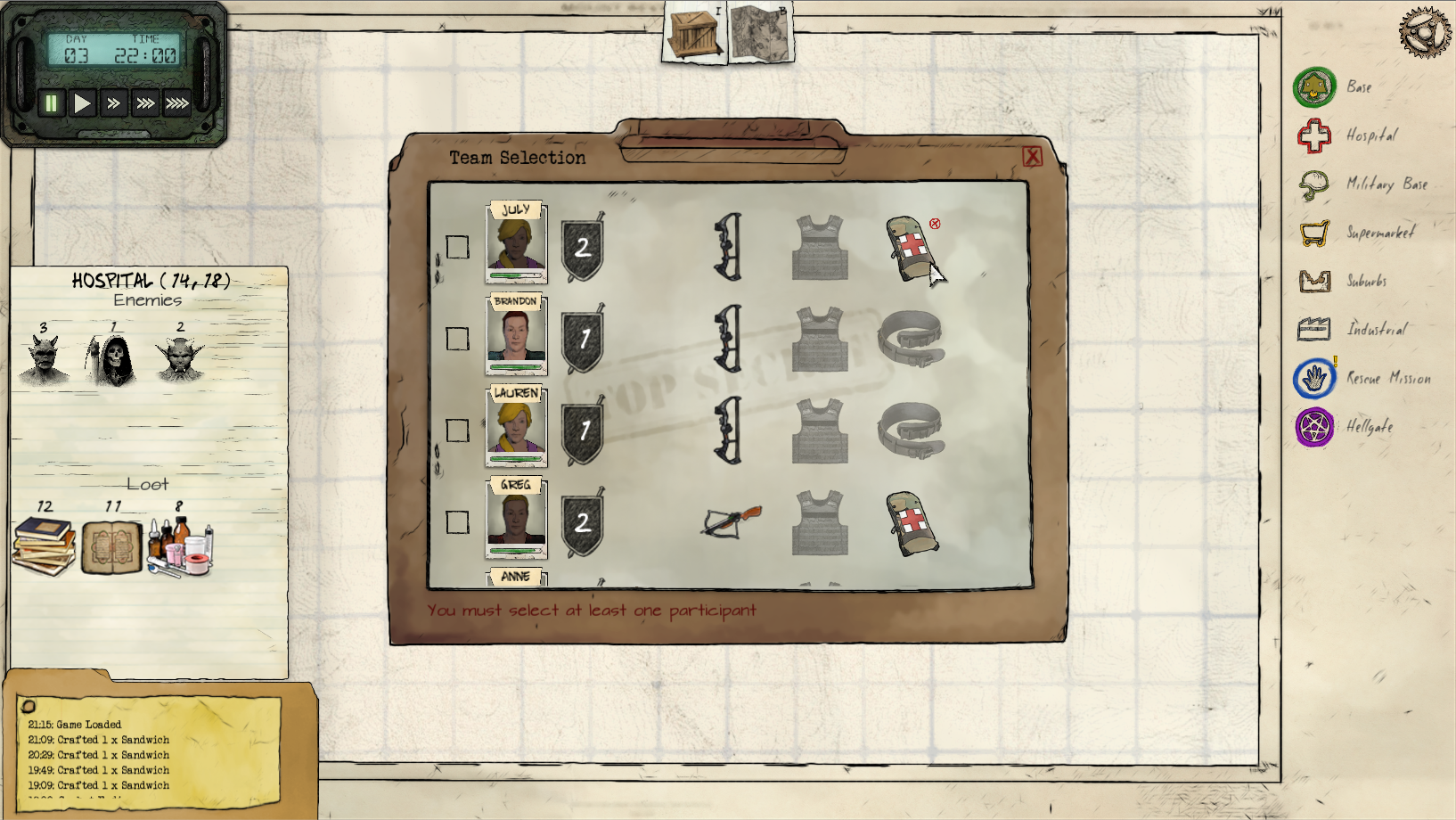 Survivor AI improvements
We've improved how and when survivors are assigned to tasks. A big improvement is that survivors walking towards their task and have not yet started performing it will be considered for other closer or higher priority tasks that suddenly become available. This could prevent a survivor walking all the way to the mine to collect a single resource and then head back to eat or craft something of higher importance.
New range indicator
We've replaced our placeholder range indicator with a new one that is hand-drawn and animated. No more big ugly green circles.