Greetings and salutations!
This week's screenshot shows a book from the lower-puzzle in level five, now with its text in place: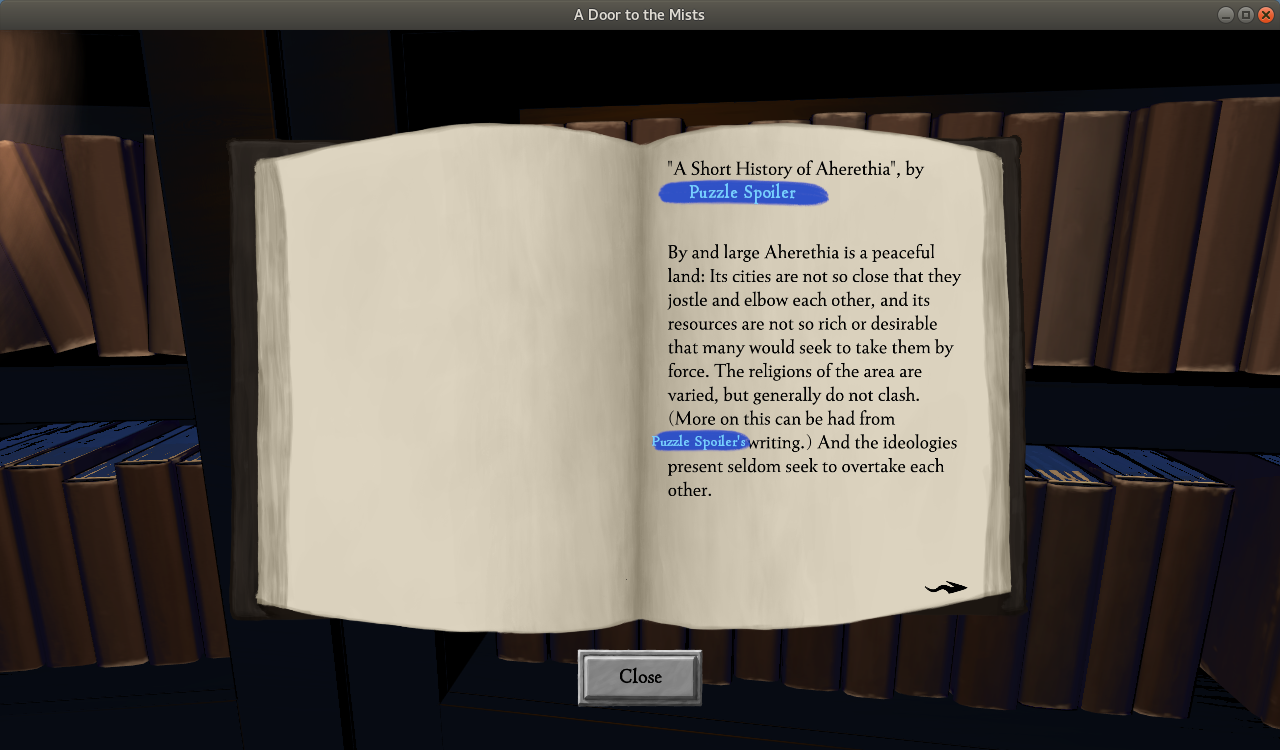 The week just past saw work both on the game itself, and towards the intended new demo:
In the game itself, perhaps the most salient change is that which is shown above: in the week just past I edited the entries used in the lower puzzle of level five, and incorporated them into the game. Furthermore, names and descriptions have been provided for the book-objects that display these entries.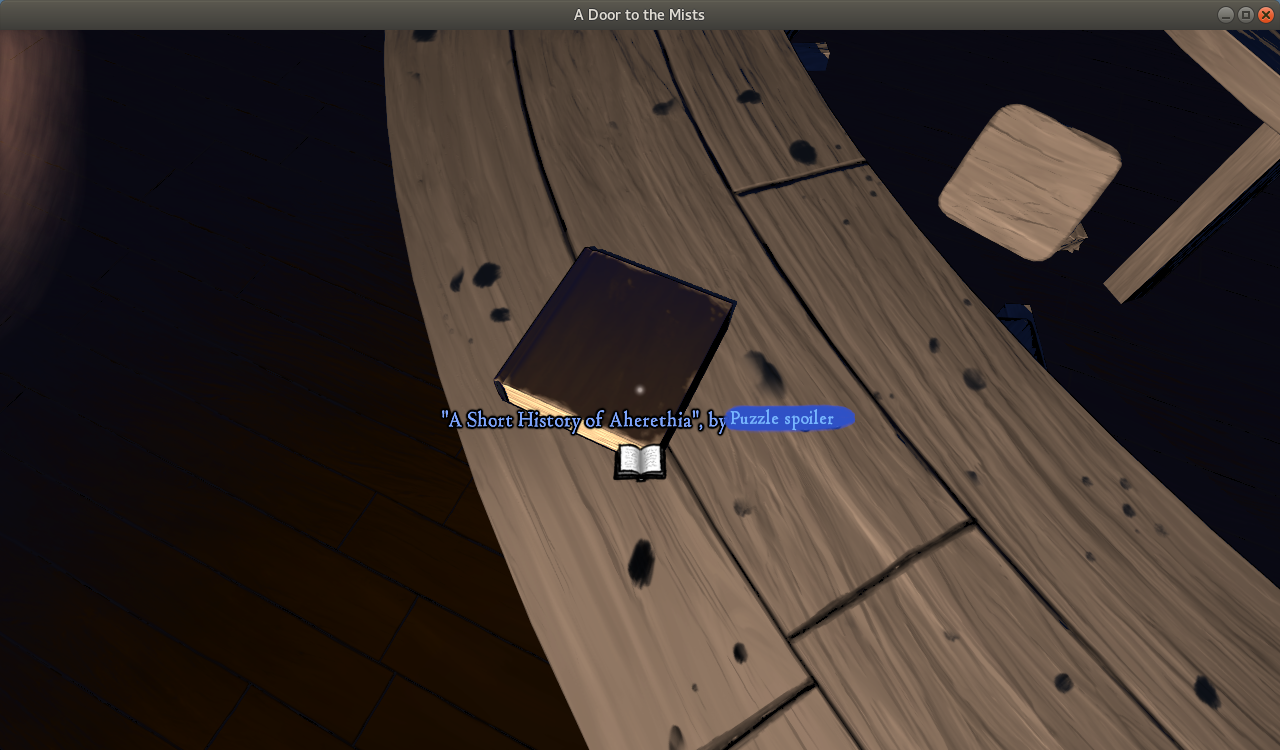 On a similar note, there are now responses in place should the player decide to return to the books after completing the upper puzzle. While nothing much is learnt by doing so, at the least new thoughts are expressed.
Remaining in level five, I moved the brass pen collectible once again: after a conversation on TIGSource, I decided that it still wasn't sufficiently interesting to acquire. So I moved it, placing it somewhere a little more out-of-the-way. This, I hope, makes it a little more rewarding to find, and a reward for exploring the level a little further.
And last-mentioned in notable game-changes, I integrated into the game the new lore-entry that's found in level five, both adding the relevant data files for its inclusion and implementing the logic behind acquiring it. In addition, I painted an icon to represent it, and sketched out a possible page-image to accompany it. And lastly, I added a special response to a particular part of the upper puzzle that's relevant to this lore-entry.
As to the demo, a number of preparations were made towards its release:
To start with, screenshots were selected, cropped, and logo-marked; the new cover-tile saw further work; the version number was updated; level-skipping code was commented out; and some footage for a "salient changes" video was recorded.
I also gave thought to what I might call the new demo.
The first demo was simply called a "demo". The second demo was named the "Redux Demo". What, then, to call the third demo...?
And honestly, I'm still a little stuck on this. My current working name for it is the "Resurgent Demo", but I go back and forth on whether that's a good name or one that's over-the-top. And if not that, then I'm not at all sure of what term to use...
But perhaps the biggest piece of demo-work is that I've begun putting together a new trailer-video. This is coming along, I think: I believe that I likely have all of the footage in place, the overlaid text complete (using a polished version of the text-effects from the previous trailer), and most of the end-screen done.
Here's a brief excerpt:

And finally, a few minor tweaks and changes were made that don't seem worth detailing here!
That then is all for this week--stay well, and thank you for reading! ^_^