HUGE #GAMEDEV MILESTONES REACHED ON DORIS EP.2
Add The Tale of Doris and the Dragon to your favourites: VIEW NOW

We'd love to know what you think of our project and we read all the comments and feedback we receive! Please do head on over to our community page and let everyone know how excited you are!
THE TALE OF DORIS AND THE DRAGON EPISODE 2 will be available soon on the App Store and Google Store and the trailer can be downloaded here [PRESS MATERIALS]
---
Arrogant Pixel Dev Diary #12
We're back with some updates regarding the development progress of The Tale of Doris and the Dragon - Episode 2. I am happy to say that we are very close to getting our press builds together and will go into more detail in this post. For all of you following us on Instagram and Twitter, we are forever grateful for your support and patience. We promise that you won't need to wait too much longer!
What have we been up to?
It's that time of year again and we are busy preparing for the festival season. Last weekend, we kicked off the summer with another amazing weekend at Norwich Gaming Festival 2019. We got so much positive feedback about Doris after implementing changes based on last year's expo. We seriously recommend going if you are into your indie games - it's one of the bigger festivals for indies in the UK.
We made a short summary film about our experience at #NGF19. Check it out:
Last year we got some really useful feedback which we have acted on in time for the festival.We now have a screen which explains the controls of the game properly to the player as we found that newer players were getting a bit confused when opening up the game for the first time. In this screen, you can also see the updated verb coin.
There is a new "Interact" hand icon which replaces the cog that was in Ep. 1 BETA and official release. We felt that it was too similar to the setting icon and we are so much happier with the new design. We are planning on updating Episode 1 with the same changes later on: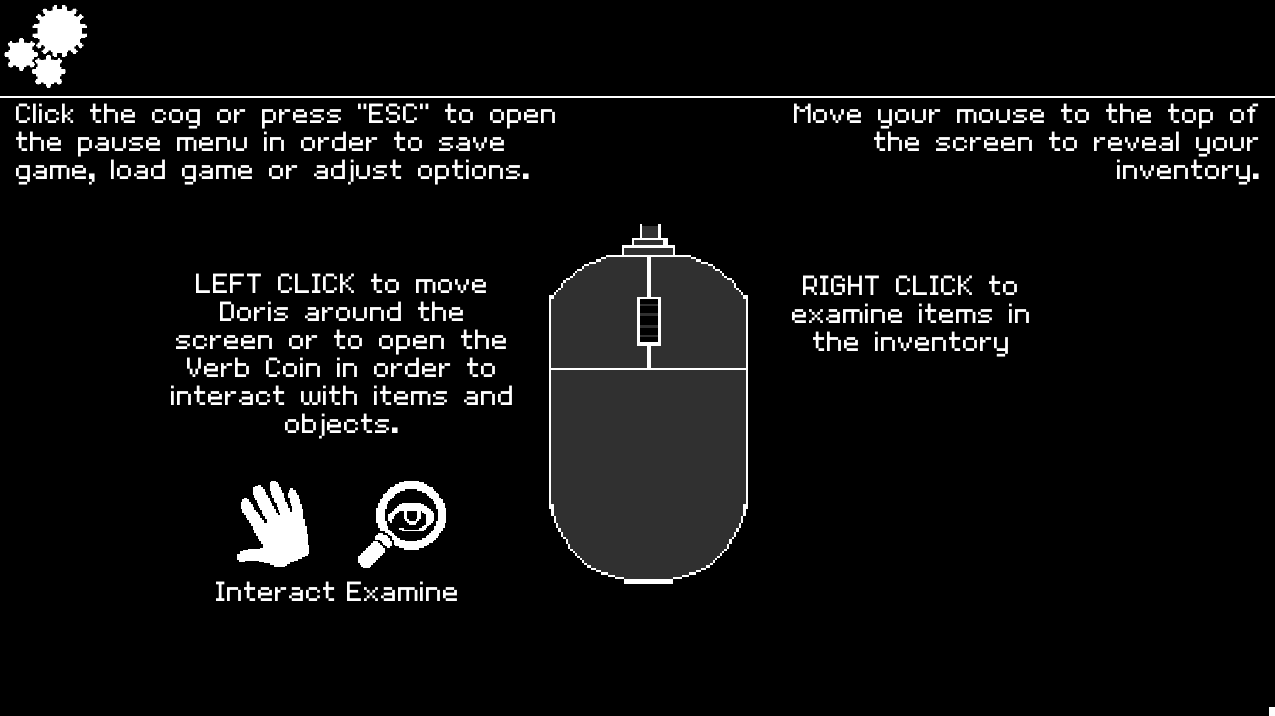 In other big news, we have finished recording all of the voice-over lines for the entire game! We're currently processing and re-naming all of the files right now but this part of the project has been an absolute beast.
As you can see in the summary in the screenshot below, we have recorded and edited over 1800 voice lines for the game.
Over the course of the entire game, Ryan had single handedly recorded and edited the performances of 4 actors that voiced 14 different characters in this game. At the time of writing, we are nearly 6% away from completing this insane amount of work and I'm sure that Ryan is looking forward to getting this off his desk!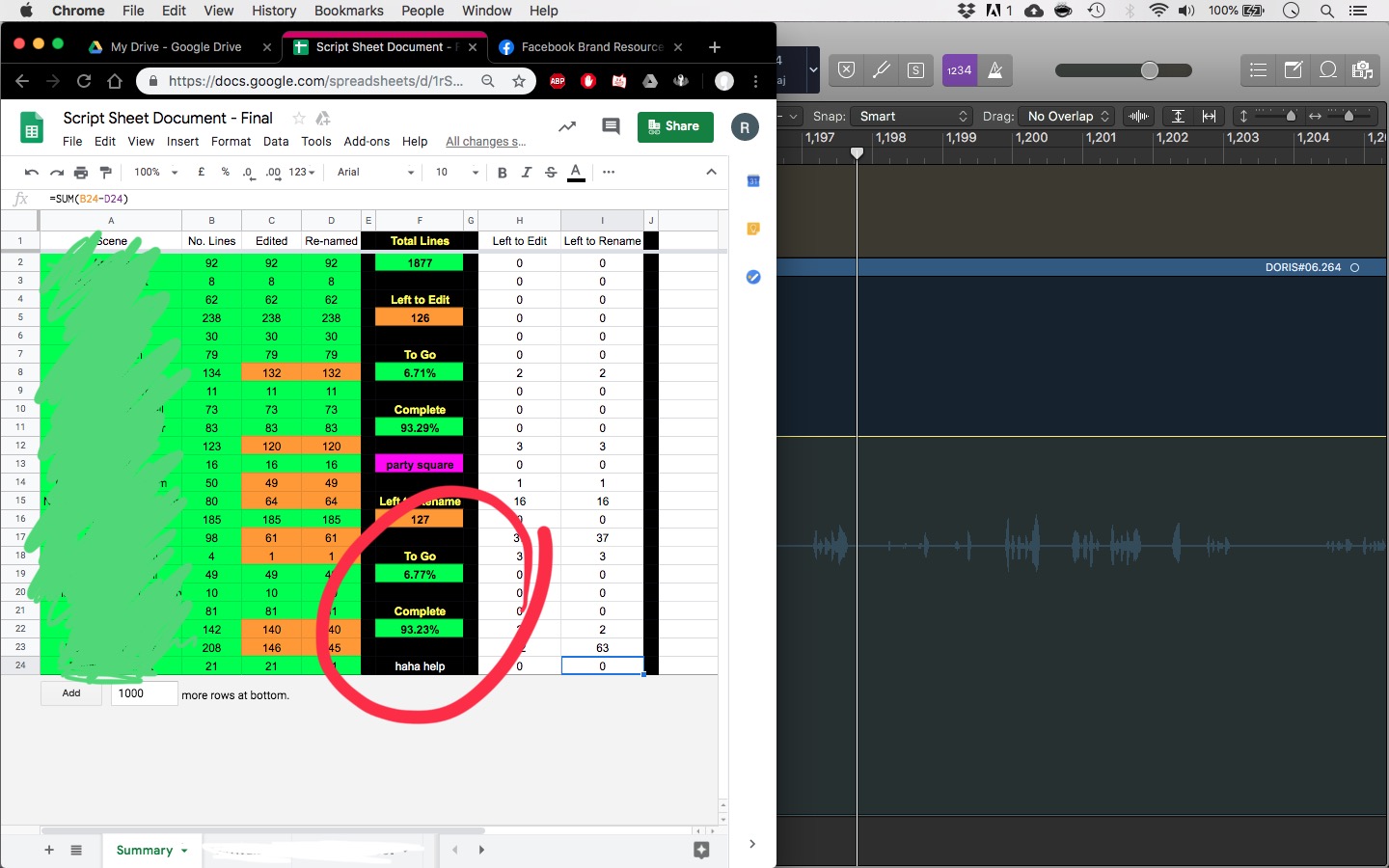 Updated Scenes and Animations
We've had a long time to tinker with the scenes that we came up with originally in 2017. Saf has been beautifying them and we can't wait for all of you to experience it in full when the game is finally launched! For now though, have a look at this scene side by side with the current one in the game. Definitely looking a bit busier and more interesting, don't you think?: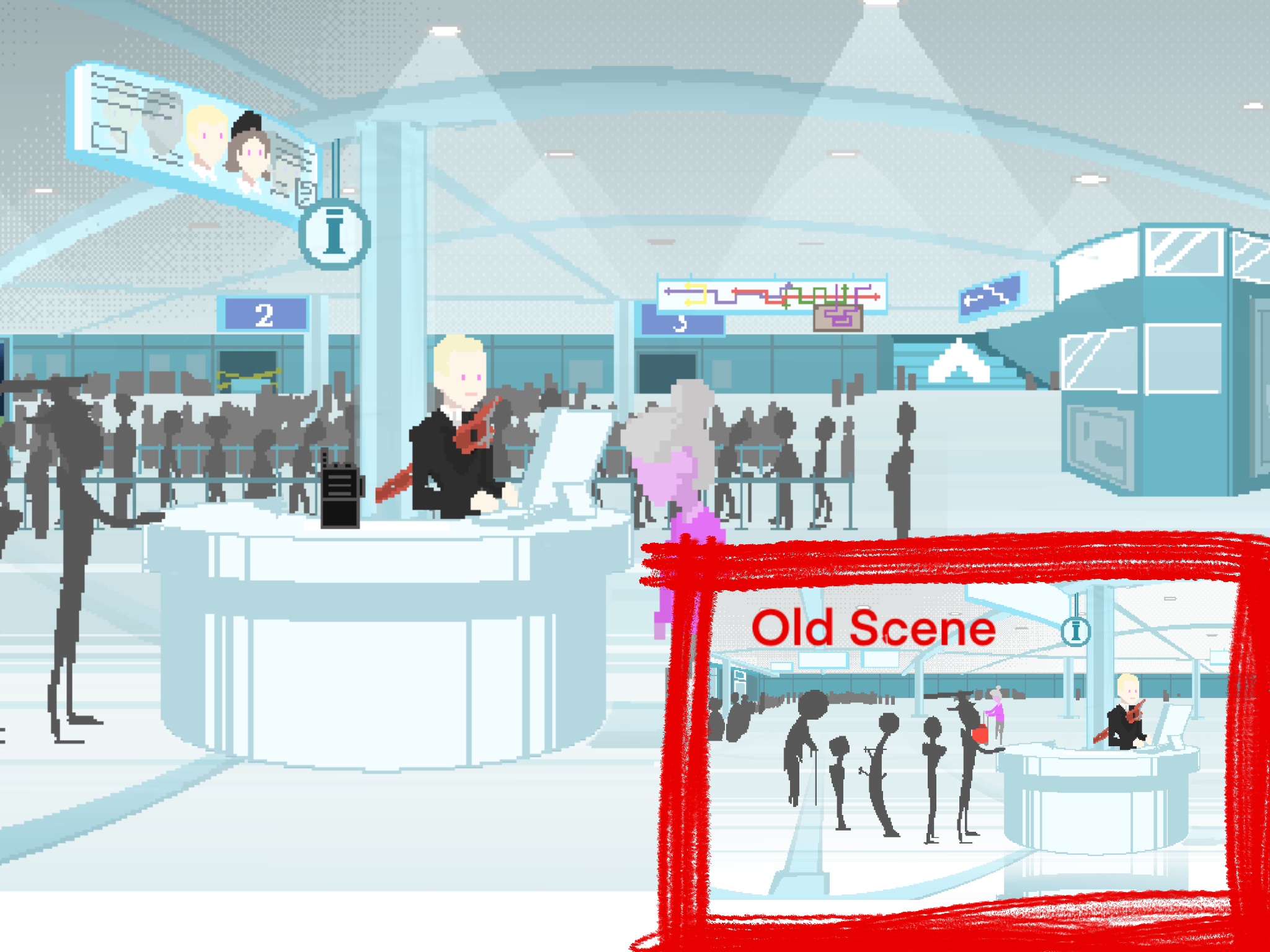 If you keep up with our Twitter and Instagram, we have already revealed new Norb and Doris sprites. There are many more amazing characters that we can't wait to show you.
Not only that, but since we are fully in polish mode at the moment, it has given Saf some time to work on some of the high-res images that we use for t-shirts and flyers. Here is some more amazing work in progress: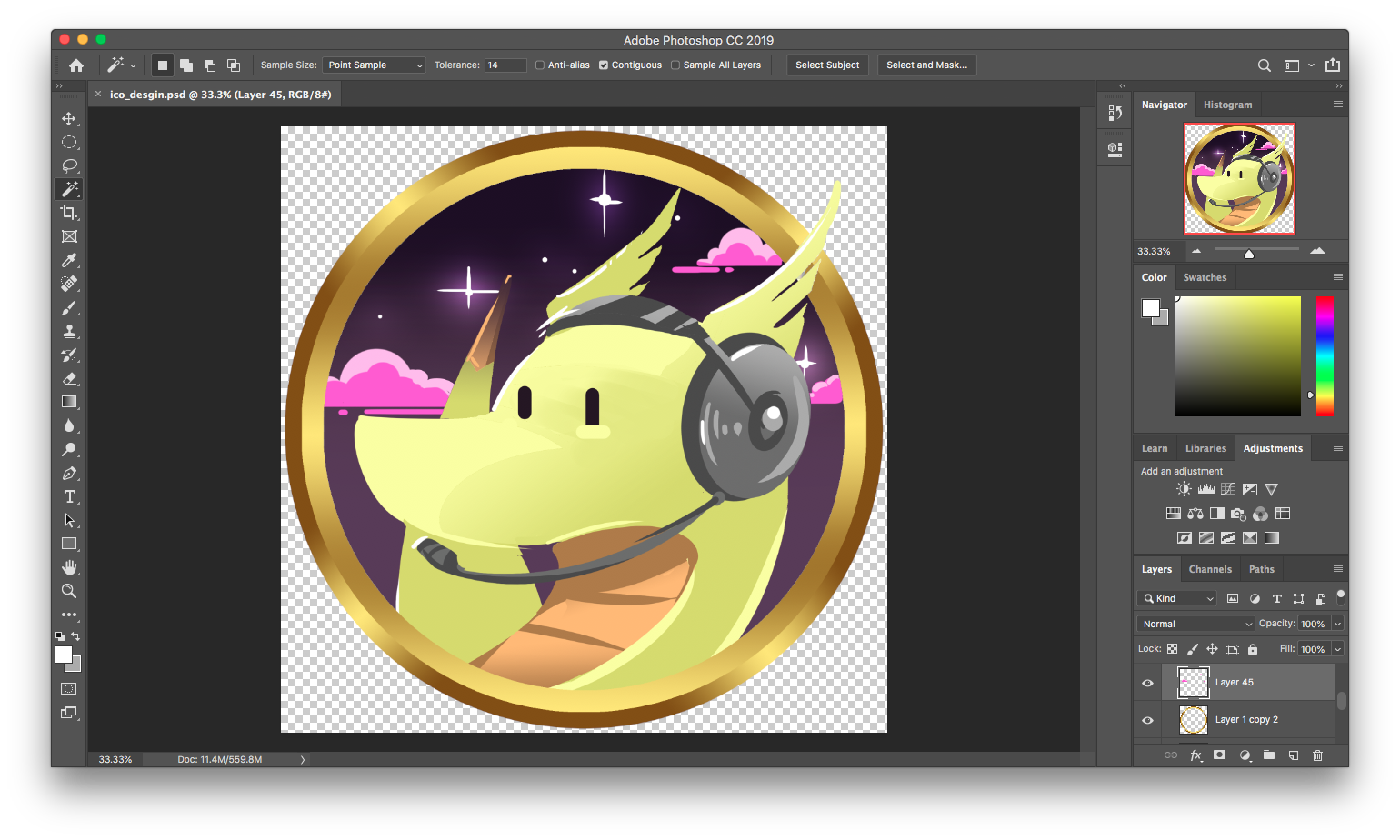 When is The Tale of Doris and the Dragon Episode 2 coming out?
The Tale of Doris and the Dragon Episode 2's tentative release date will be announced alongside the trailer. We are getting this and the press builds ready right now and will be reaching out to journalists to start to spread the word over the next couple of weeks.
If you are a journalist / reviewer / youtuber and would like to request a press copy, please get in contact: jay@arrogantpixel.com
Thank you once again for your patience and for taking the time to read this article - we would not be here without all of your support.
Love the AP Team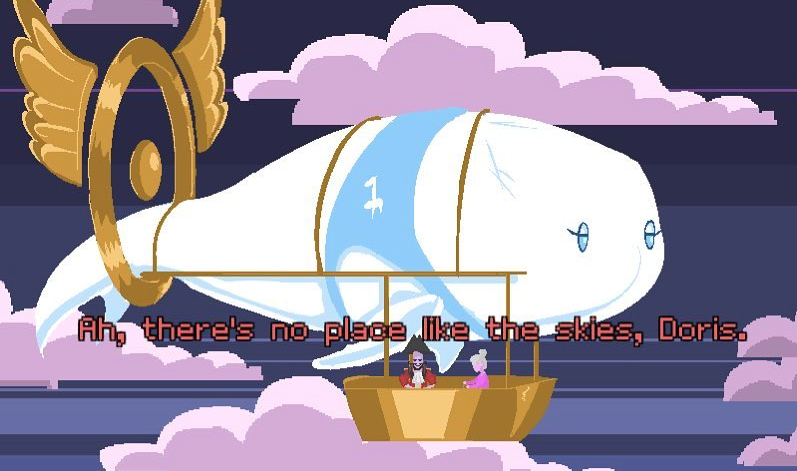 ---
For further information:
If you have any questions or would like to book an interview, please contact jay@arrogantpixel.com
About Arrogant Pixel:
Formed in 2012 by Ben Simpson, Arrogant Pixel is a small team of six game developers based in South West London. Our ultimate goal is to make high-quality games with memorable characters and a strong narrative. We will never release games that we don't enjoy playing ourselves. Growing up in the early 90s, we were playing some of the greatest 'point and click' adventure games of all time. Our latest game series "The Tale of Doris and the Dragon" is our homage to the genre. As an independent company, we have self-funded this project and aim to release Episode 2 on Steam, iOS and Android.