After the struggle with Aelizia's concept art development, arriving at a consensus regarding the guards was surprisingly easy. Every decision led to a new breakthrough, and, one after another, all the choices added up and combined into a coherent result which left us feeling quite pleased. But, as usual, we're getting ahead of ourselves. So, buckle up and get ready for the last part of the guards design journey. We'll pick up right from where we last left them at the end of the first phase of character development: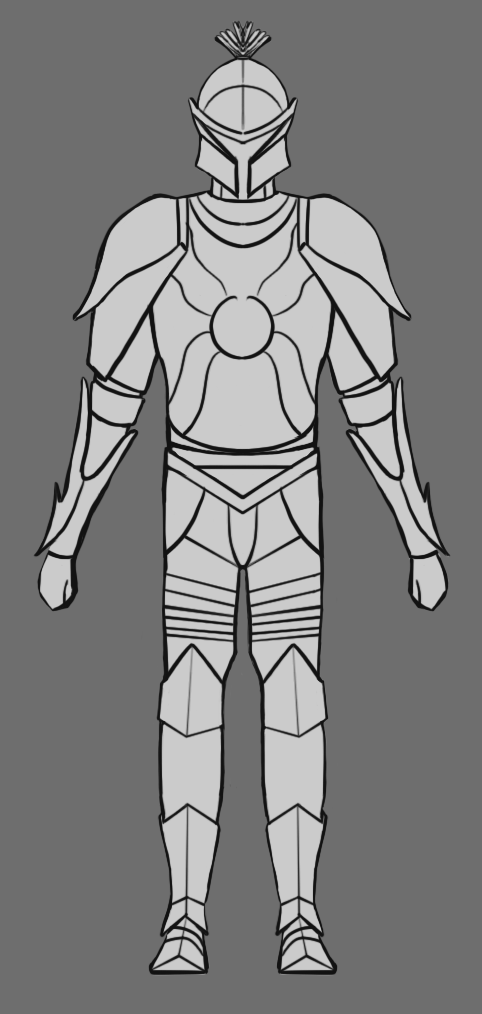 We had reached a representation of the guards that was both imposing and menacing, with lots of pointy edges. We were off to an excellent start, and it was finally time to flesh out the details, so we created the guards' model sheet, adding values in preparation for the colour tests: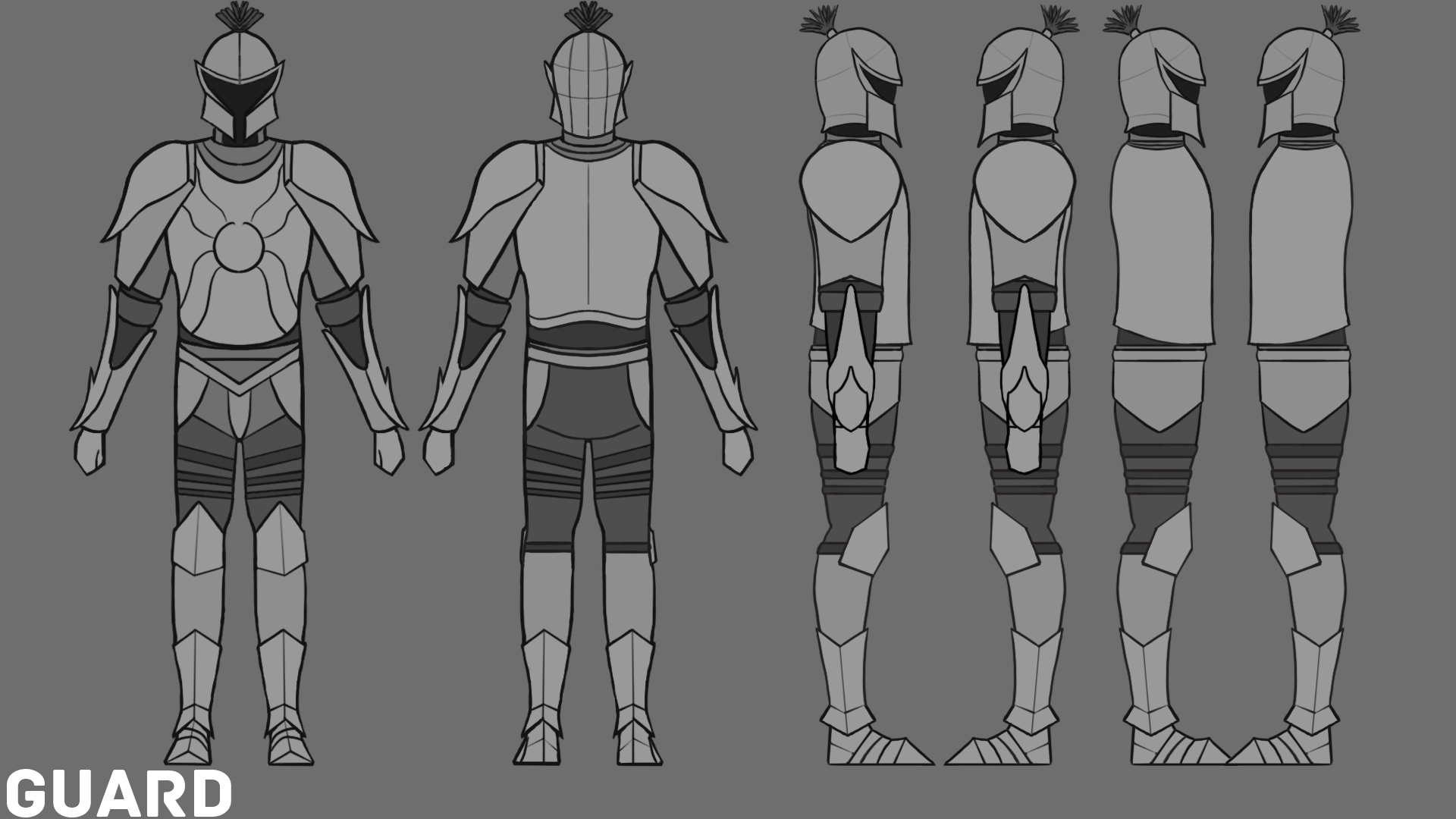 As we've mentioned numerous times before, since Light and Shadow abilities are the basis of Mirstone's society, it made sense show this division in the guards, as we had in Aelizia's concept. For this reason, we decided to test colours in pairs: one of the guards represents (and commands) the Light ability and the other the Shadow ability. Regardless of the colour differences, our greatest design priority was maintaining coherence between the two versions: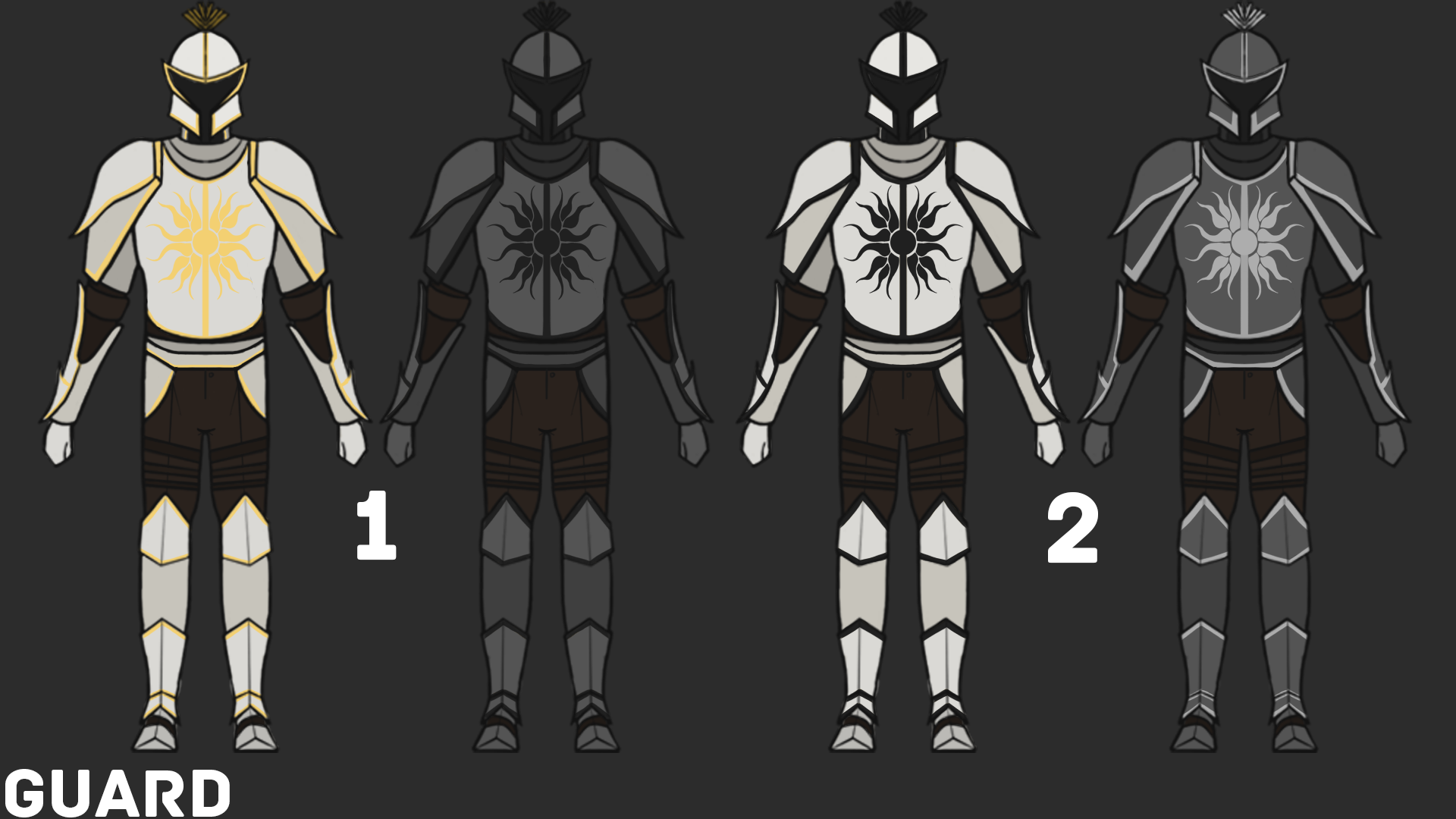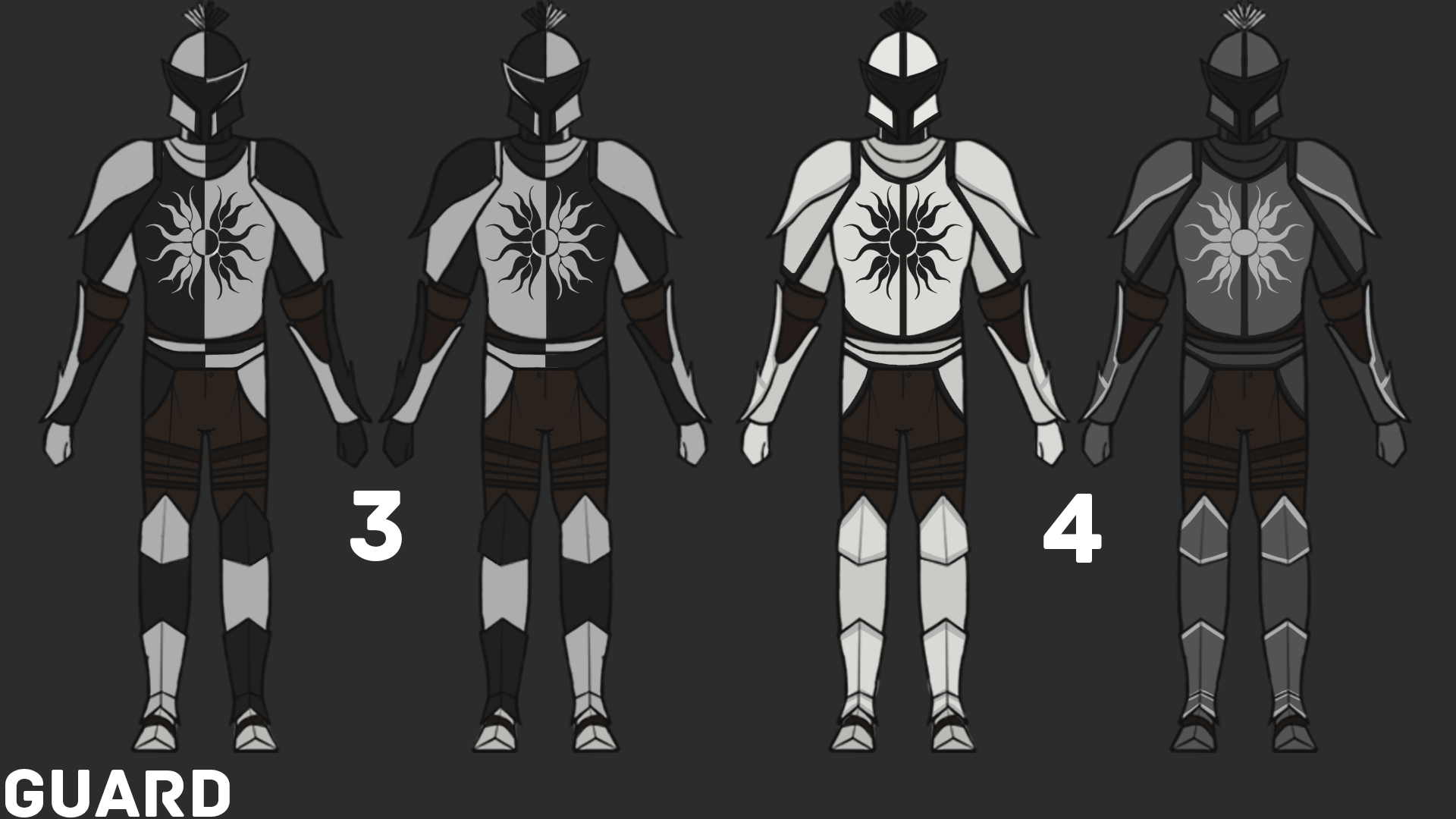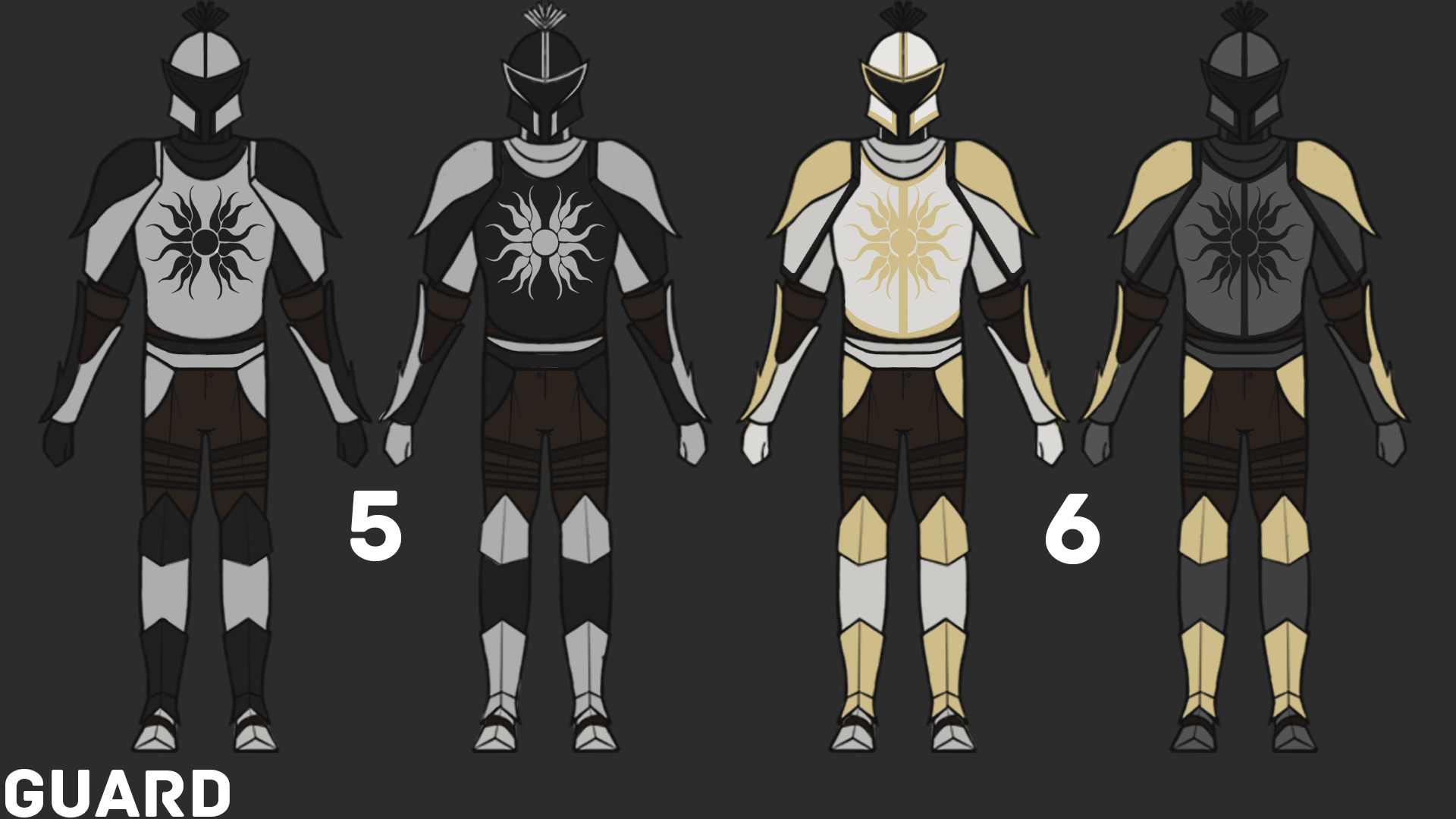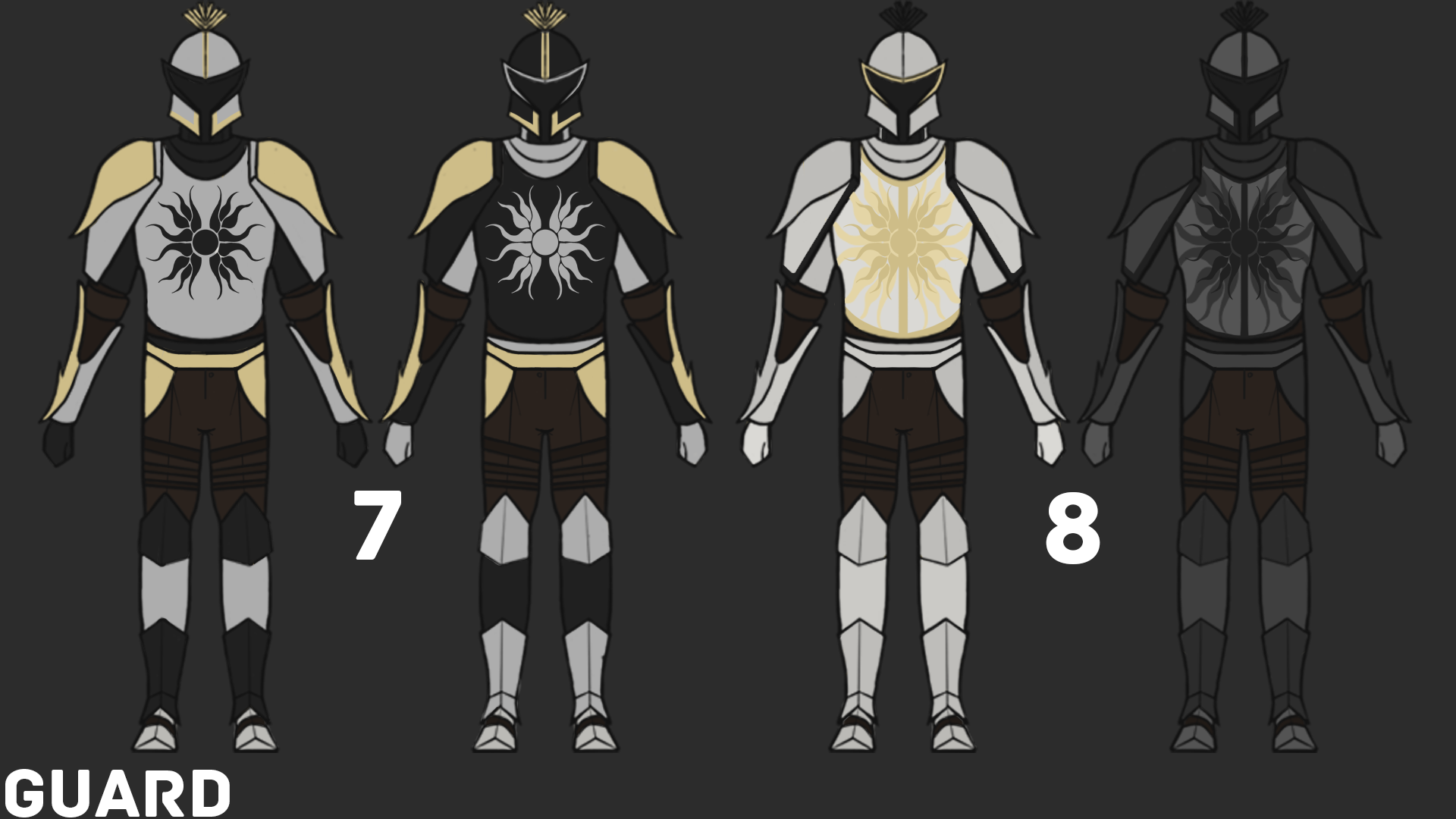 Although aesthetically pleasing, some of the colour variations were just too bright (with lots of yellow tones) or too contrasting to suit the game. In the end, we selected the overall colour scheme that best matched Eclipsed's vibe and colour tones, but changed the chest armour symbol, replacing it with a simpler, much cleaner concept: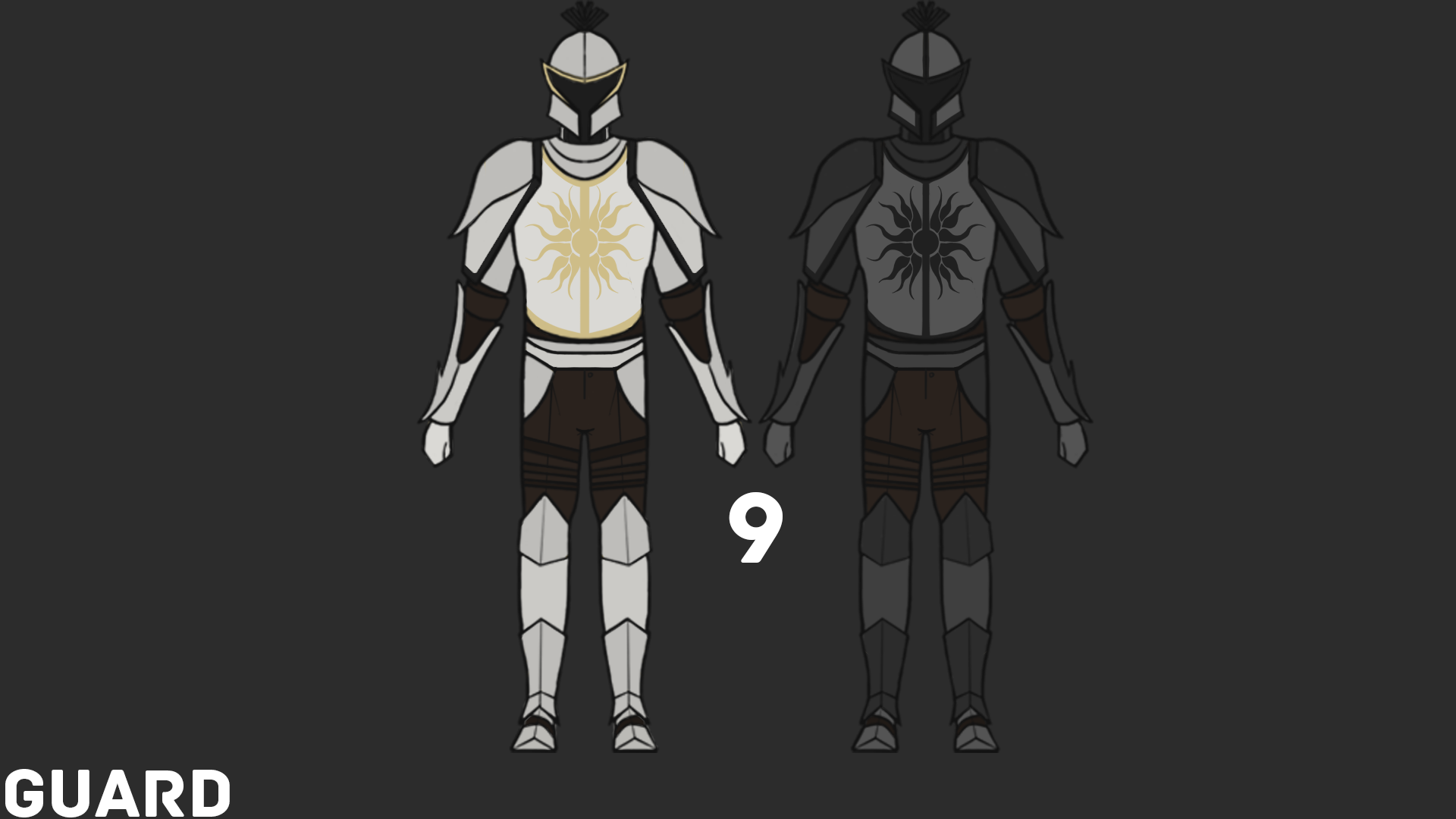 Last, but definitely not least, we updated the guards' model sheet with the selected colour combination, creating one for each ability. Having detailed model sheets will be very helpful for the modelling process, the next phase in the guards' development.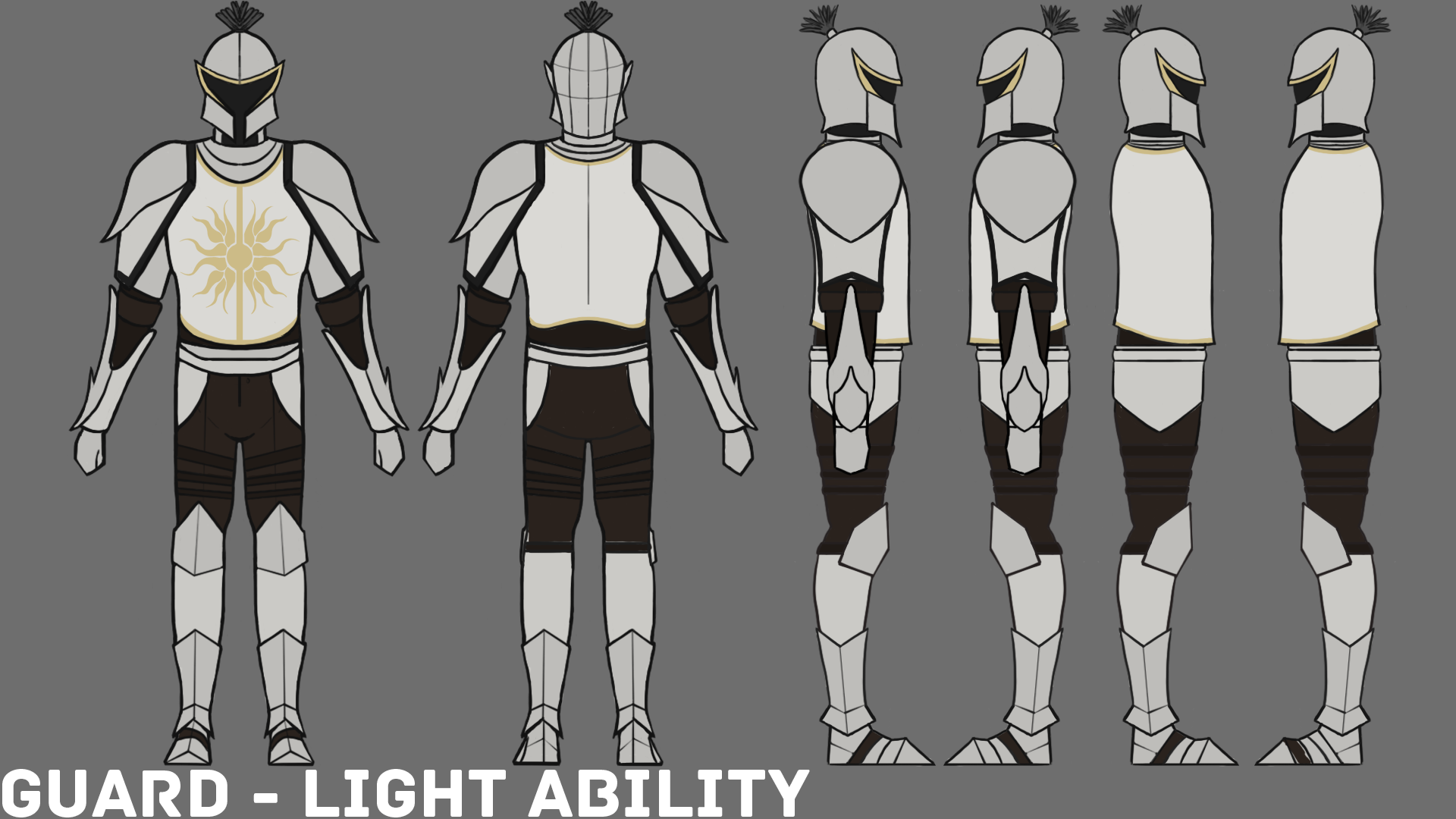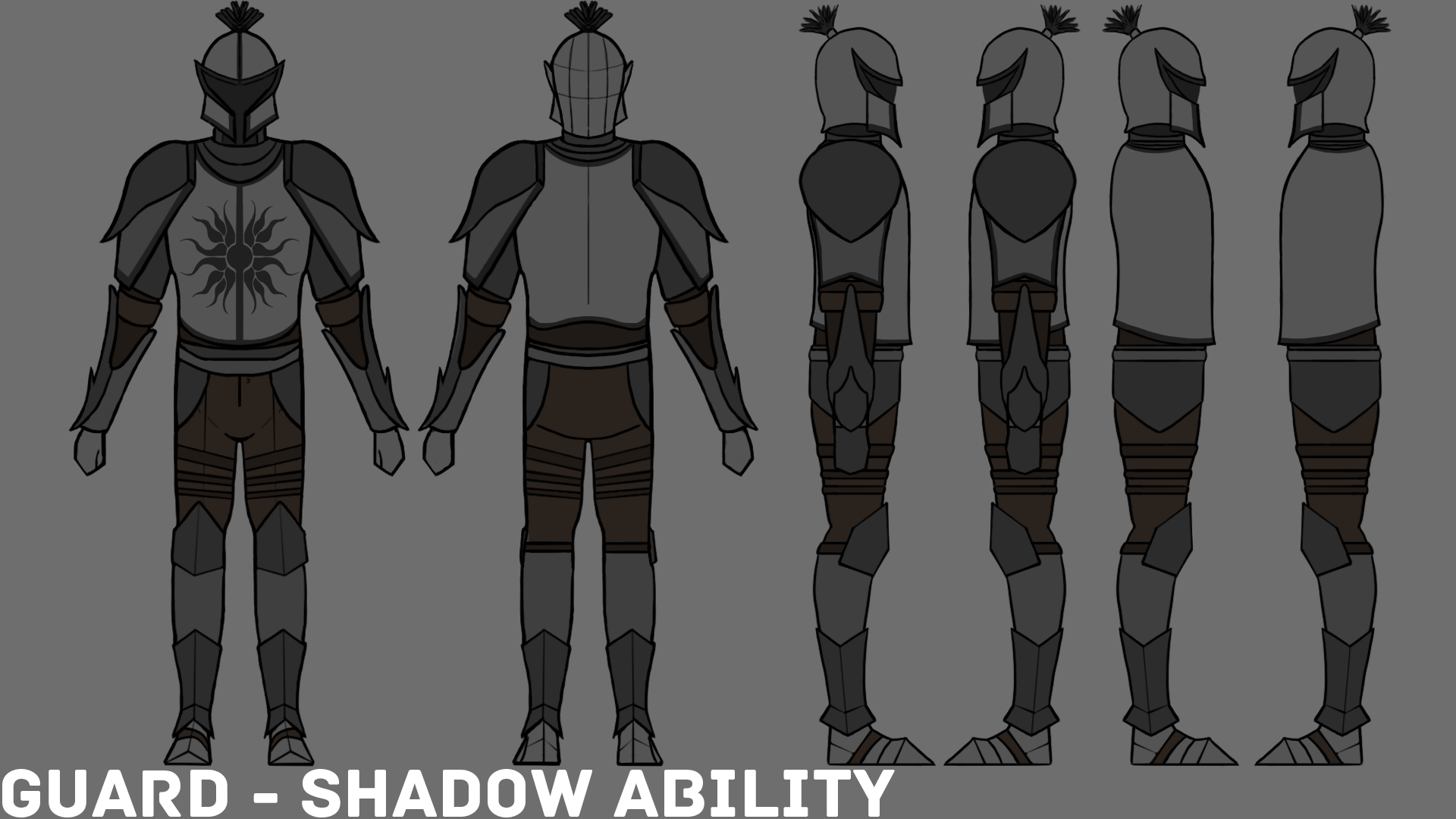 What do you think of the guards' concept? Do you see them as villains in Aelizia's story?
Next, we'll show you the secrets behind our guards' development in Unreal Engine. After showcasing what they'll eventually look like, we'll finally shed some light into the AI development process. Get ready to read about "widgets" and "behaviour trees" and you'll find out important gameplay concepts like how players can win or lose the game.
Stay tuned for more Eclipsed news!
#gamedevelopment #indiedevelopment #indiegame #indie