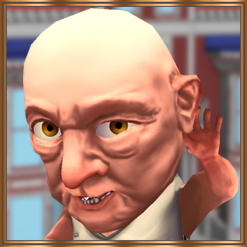 Can you hear it? The sound of progress? It makes me all jolly, for sooner, rather than later you will all be paying me rent for that measly little plot that no one el... se, could've ever dreamed of getting to let, yes... Just, read what they have to say, away with ye!
We're almost at three months and things are starting to shape up, we're still some ways away from showing off any actual game play, but behind the secretive doors of KJ Interactive studios, there has been sword swinging, that's for real and for true!
---
Extra : We recently talked to a guy named Tom here on IndieDB, he was asking for a project to create some concept art for at a very good price. So we sent him a mail and asked if he'd like to paint a few for us.
He did! So once you're finished reading, make sure you head on down to the bottom of the post for Tom concept 1/4!
Jona : I've continued looking into shaders and post effects this week. Last week I showed off the first version of our main VFX shader.
This week I show off... A font and a zHippo!
Alegreya has for many reasons been on top of my list for Eco Tales, but readability would be a problem within the game itself, so after roughly two seconds of googling I found Alegreya Sans, it was as you may imagine, love at first sight.
We've also changed the name! The old one was very descriptive, sure, but it lacked a certain... Punchiness... So, Eco Tales : My Item Shop, short and concise isn't it?
The gear of our friendly little hippo is coming along nicely, imagine filling all those boards with baskets and sword sheets! Quite the little carrier isn't she?
This week I've mainly been working on look development, getting colors and lighting to where I want it, more shaders are needed and while the standard shader looks good, it's not possible to get where I want with it.
Going to further break it down and rewrite the overall light functions so that SSAO and other screen effects still work the way they should (my last toonish-reality shader really screwed the SSAO up).
---
Krister : Well well well, lucky number eleven, just writing that sentence got me in the mood for Lucky Number Slevin, great movie, I mean not like The Room or anything but then again, what is? Anyways it is time for eleventh recapitulation of Eco Tales: My Item Shop so here goes.
If you remember from last week I've been working on the "soon" to be announced webpage for Eco Tales and it is getting ready, now we just need to set the texts and Jona needs to produce the graphics for it but as web development is not exactly what either one of us fancy and there is a bunch of more important and more exciting things to do on Eco Tales it just might take some time.
Below is a WIP page where you will be able to subscribe to our news letter and as an extra treat if you want to subscribe to us via E-mail so you don't risk forgetting about us you can sign up here for future news letters, and I can't stress enough that we will not misuse your e-mail adress in any shape or form, this is strictly about Eco Tales: My Item Shop and now you can unsubscribe easily using the same link.

Eco Tales News Letter

So back to what I have actually have done on Eco Tales, that is why we are here after all.

What we have now is still early in development and requires different amount of work to make them as good as possible so keep in mind that everything you see is in test phase and considered temporary..
Player movement - WASD style moving the player in relative to the cameras view point.
Camera movement - Follows the player allowing for rotation around the player which snaps back to default view, zooming is also possible.
Inventory - With one equippable sword with temporary GUI.
Attacking - You can swing your sword around hitting things, a successful strike will not achieve much currently but the basic system is in place.

Below is a quickly recorded video with excellent programmer art and showing a small bit what I have done this past three months.
---
Concept art by sitcomtom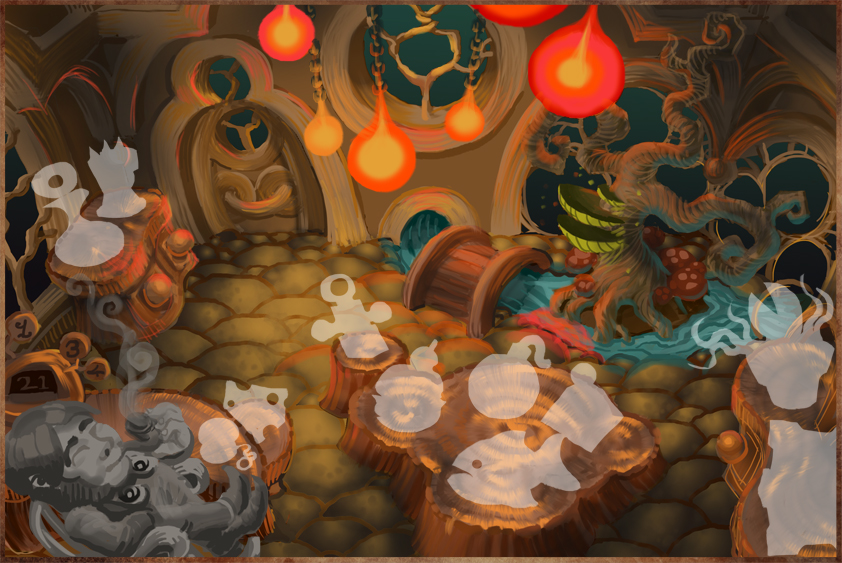 A cosy idea for what the shop may look like on the inside