Building system!
We finally have the first build of the building system. In this build you can place walls, floors and furniture. You can also hide or show the walls for better gameplay. We intend in the final game or next builds, to have the back wall still be showing even when the walls are down, for better reading of the atmosphere.
We already have some final art in the game (furniture) but we will adjust the scale for some itens that aren't that great. We still don't have the wallpapers implemented, but we will soon show updates on the building system.
As you can see in the videos there is still a lot to implement, and a LOT of bugs to fix, although we already fixed about 20 bugs in the last week after the player tests.
Creatures concept art
These week we also worked on some creature concepts, for flying spirits and creatures that will be in the game (there is a mechanic in the game envolving magic and ghosts/spirits).

Teachers concept art
And finally we worked on the teachers that will be in the game! They wont be randomized like the students, but hand made.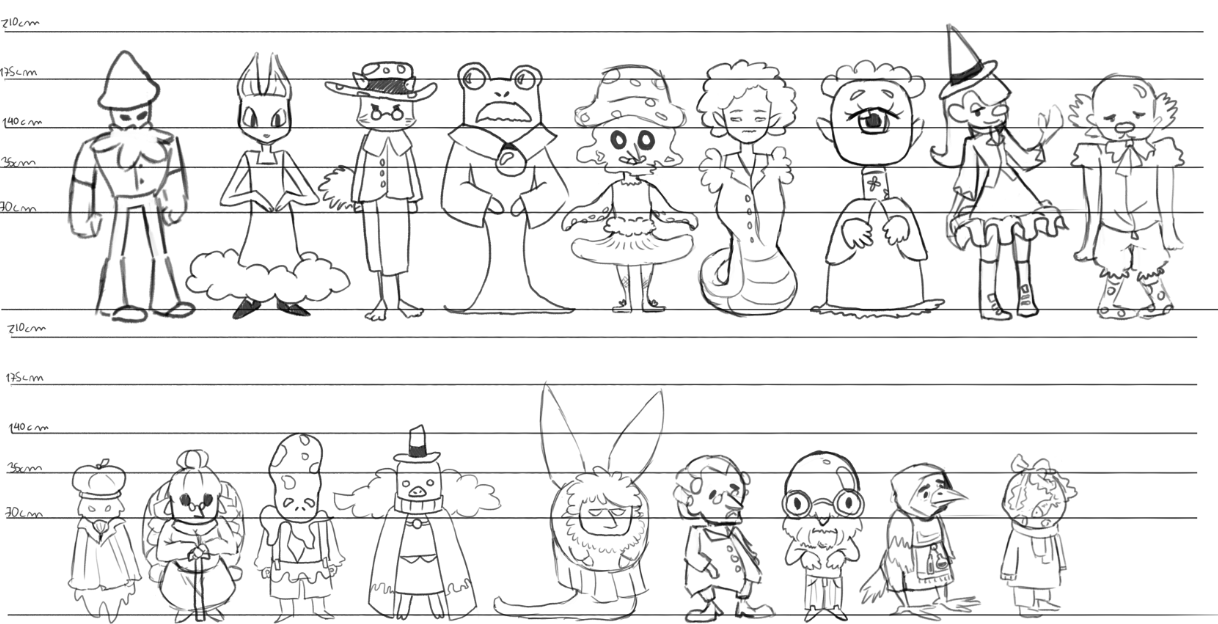 We have short and tall teachers, tell us which ones you like more! I hope you enjoyed it and is looking forward to it as much as we are! Have a fine beginning of the week!