Hello and welcome to our first of, what will be a series of, development blogs for our upcoming horror-adventure game. Before we go into details about it, let us tell you just what we are rambling about when we say the words: "Classified Stories".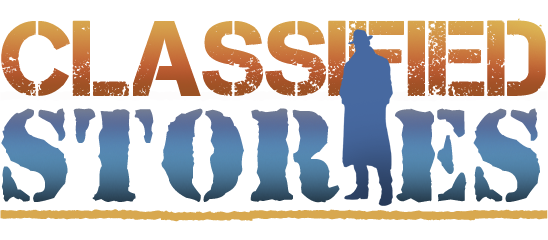 Classified Stories is a indie First Person Micro-Adventure Game that focuses entirely on exploration and discovery, with elements of the occult and the extraordinary. Currently the game is in development with early mechanics being in the process of implementation.
Protagonist
You play as Jim Morrison, a PI from Boston, with a mysterious background and no known family. The game kick offs when, one morning, Jim receives a letter from an unknown person asking for your help. From the get go, the case's details don't really make much sense, but for reasons that we will disclose in later entries, Jim decides to take the case and he heads out to a rural farmland, just outside the city of Heedover.
Jim Morrison Portrait: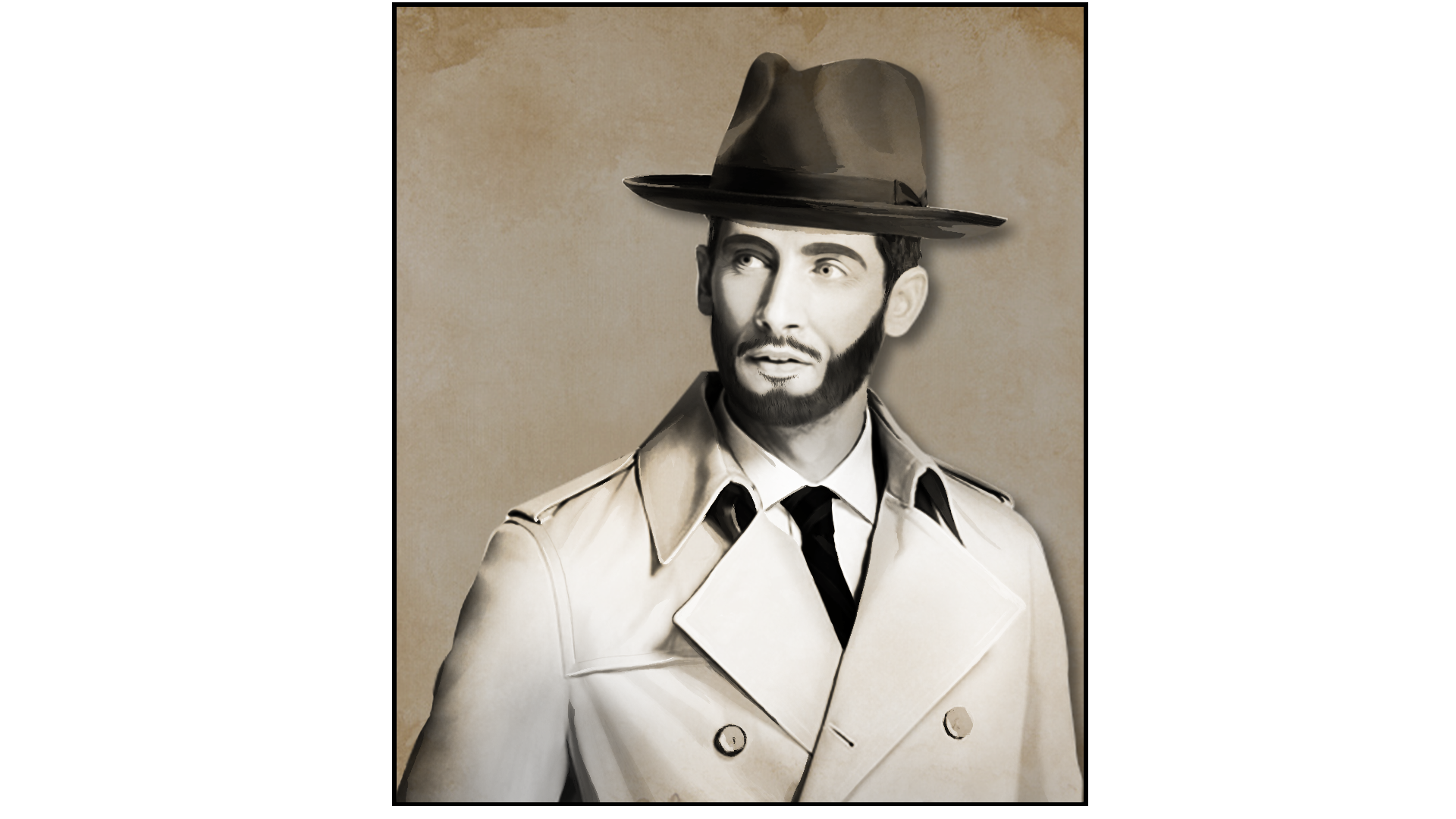 And here is Jim's office:
Gameplay
The gameplay takes great inspiration from other fantastic horror-adventure games, such as: Resident Evil 7, Amnesia and Outlast, as we set out to deliver a tense and intriguing experience that dips its one or more toes in the occult. Through various mechanics and options that will be given to the player, we want you to explore the darker side of our universe and, at the same time, encourage you to see this case through and figure out why was Jim summoned here, in the first place.

As Jim Morrison, you will have to turn every stone in order to accomplish your goals. Notes and diary entries will allow you piece together an unfortunate past, but in order to progress in your endeavors, you will have to put your detective skills to work. Puzzles will guide your path and with each one you solve, the veil of mystery will get thinner and the truth will start revealing itself.
Examples of interactions: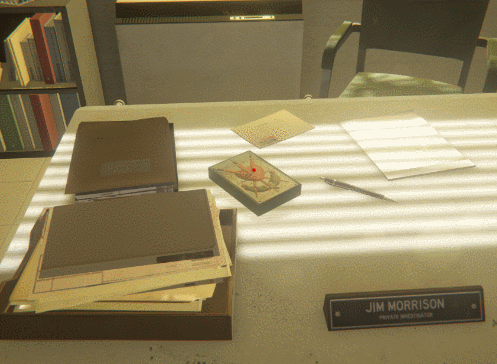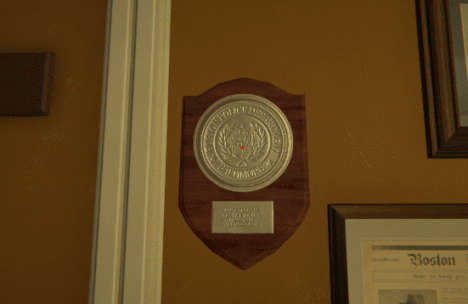 Time and Location
The action takes place in Autumn of 1978 in, in the outskirts of the small city of Heedover. It is here that Detective Morrison arrives at a remote pumpkin farm, which is, on one end, overlooking a small rural community and, on the other end, you can see that the farmers' lands are encroached by a dark forest. You will have to explore the farm and its surroundings in order to figure out what is going on.


Calendar for current month:
A cold evening of November:
Playtime
The game will be a short experience with a playtime that will span somewhere between 1 and 2 hours. As we mentioned in the second paragraph of this dev blog, we are building a micro-adventure - the "micro" part being due to our small dev team size (4 people) and a budget that is nothing to write home about. Even so, we want to make a game that will entertain and immerse you into what our combined minds have concocted.


..And that's pretty much it, for now. We will continue to go into more details about the "bits and bobs" and the "whats and whens", in later dev blog entries. We do hope that what we told you so far has sparked your interested and that we will see you next time, in our next dev blog.


Wishlist on Steam:
You can follow us on: