Hello, we are Nodachi development team, and we would like to introduce you to Nodachi!
Description.
Nodachi is a 2D action, platformer game where the player will control a samurai that uses an extremely long sword.
Kabuto is a samurai on a journey to rescue his master and defeat his captors, and in doing so encounters diverse environments, enemies and challenges worthy of a samurai's reputation; facing them through clever use of his oversized sword.
Art.
We opted for a simple character design to be acompanied with a similarly straightfoward environment as you will see below. We are still making changes in the environment, but this is what we have until today.
Character design.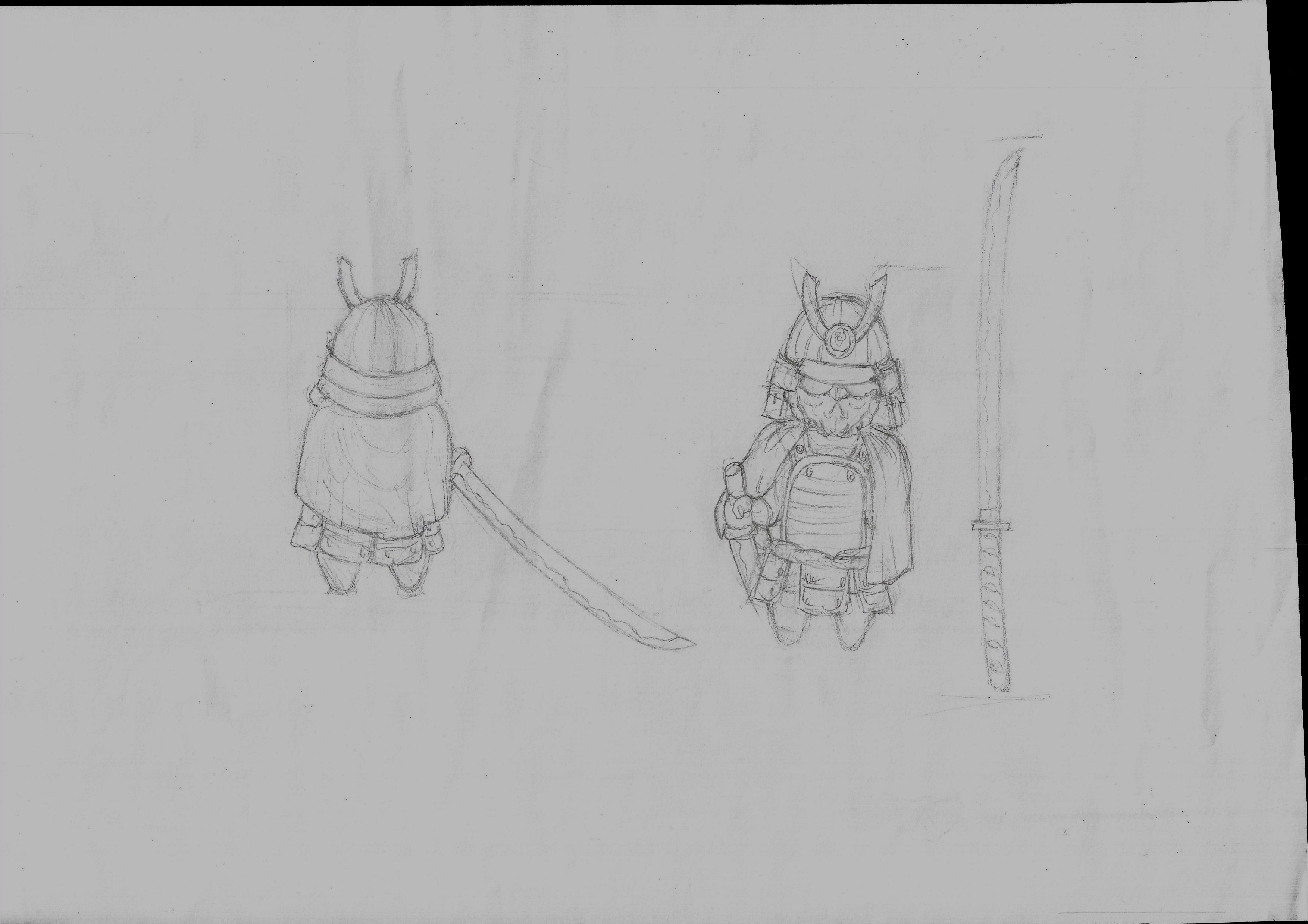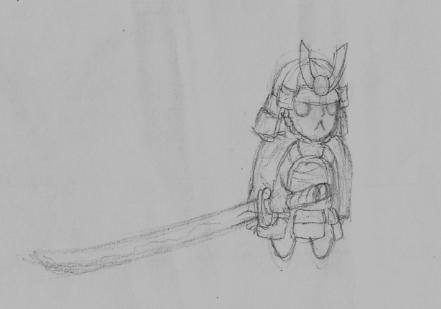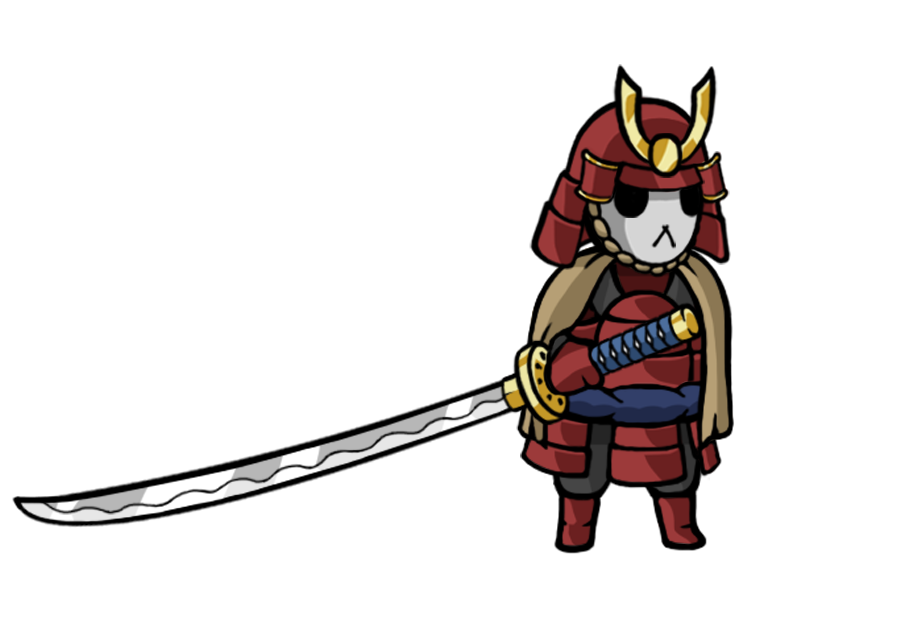 Enviroment Sketches.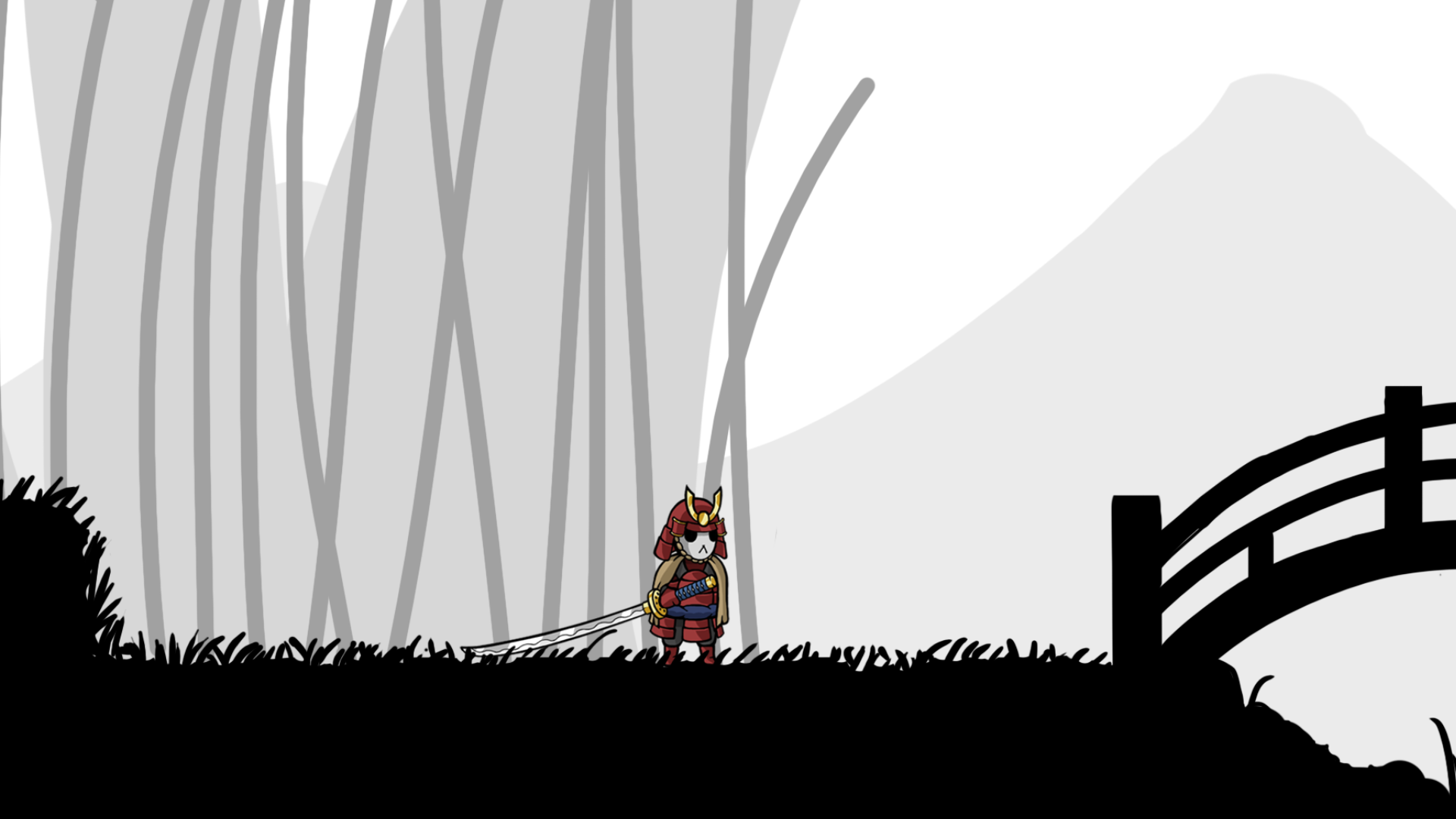 Mechanics.
The mechanics of the mobility are still in development, and we are hoping to implement different types of jumps that depend on the context of which the sword is used.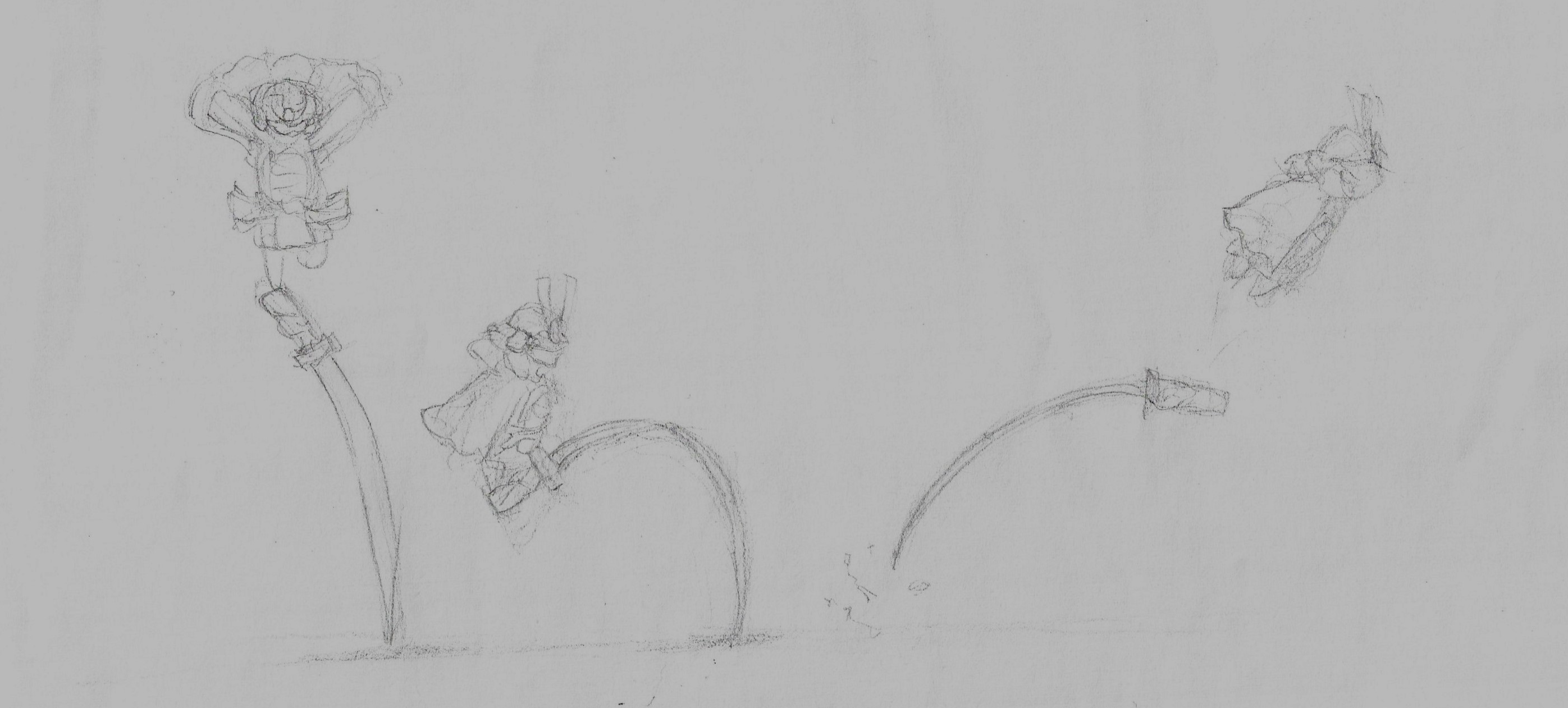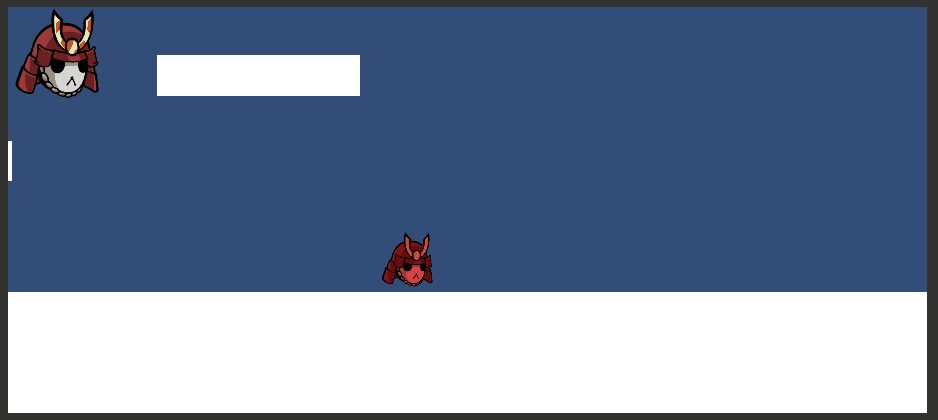 And this concludes our first article.
Make sure to follow us on our social media, such as our Facebook and Twitter. Stay tuned for more development updates next week!