Hello,
We decided to change to a more Japanese theme, in which the player will experience Fyna journey of exploration along an impressive Japanese landscape and countless rooms on a memorable traditional Temple.
Story:
Fyna is a curious girl, who spends most of her time in search of old artefacts that trigger her curiosity, either by being rare or having an interesting story.
A Shield, given by a foreign civilization, to Japan a very long time ago, was the last artefact to get her interest, which she decides to search about in a Japanese Temple, what she didn't expected was for it's "Guardian" to cast a curse over Fyna, sending her to a Spiritual World.
Will Fyna be able to return to her world?


Project Management and Game Design Updates
Worked on some level design this week, since we completely changed the original idea I had to work on a whole different level design and on a few puzzle ideas to implement along the different rooms of the level, we decided to do something a bit more like metroidvania!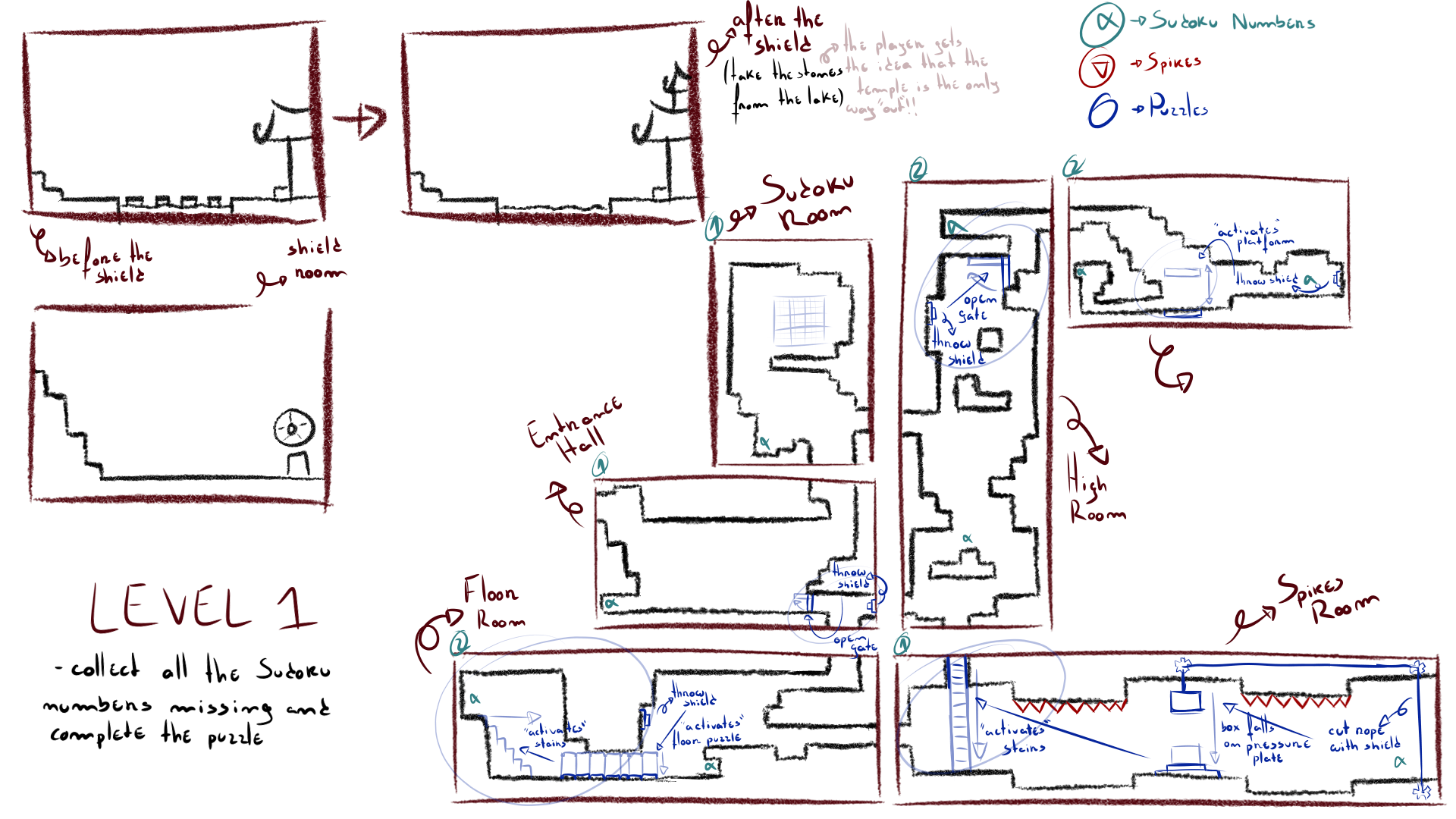 I've been struggling with a few rooms, but yeah... still working on it!
Art Updates
Due to the sudden change of theme, our artist had to start everything over again, since moodboard research, to some new refreshing concepts for our main character, her shield and even a completely new antagonist, that will take a quite important role on the story!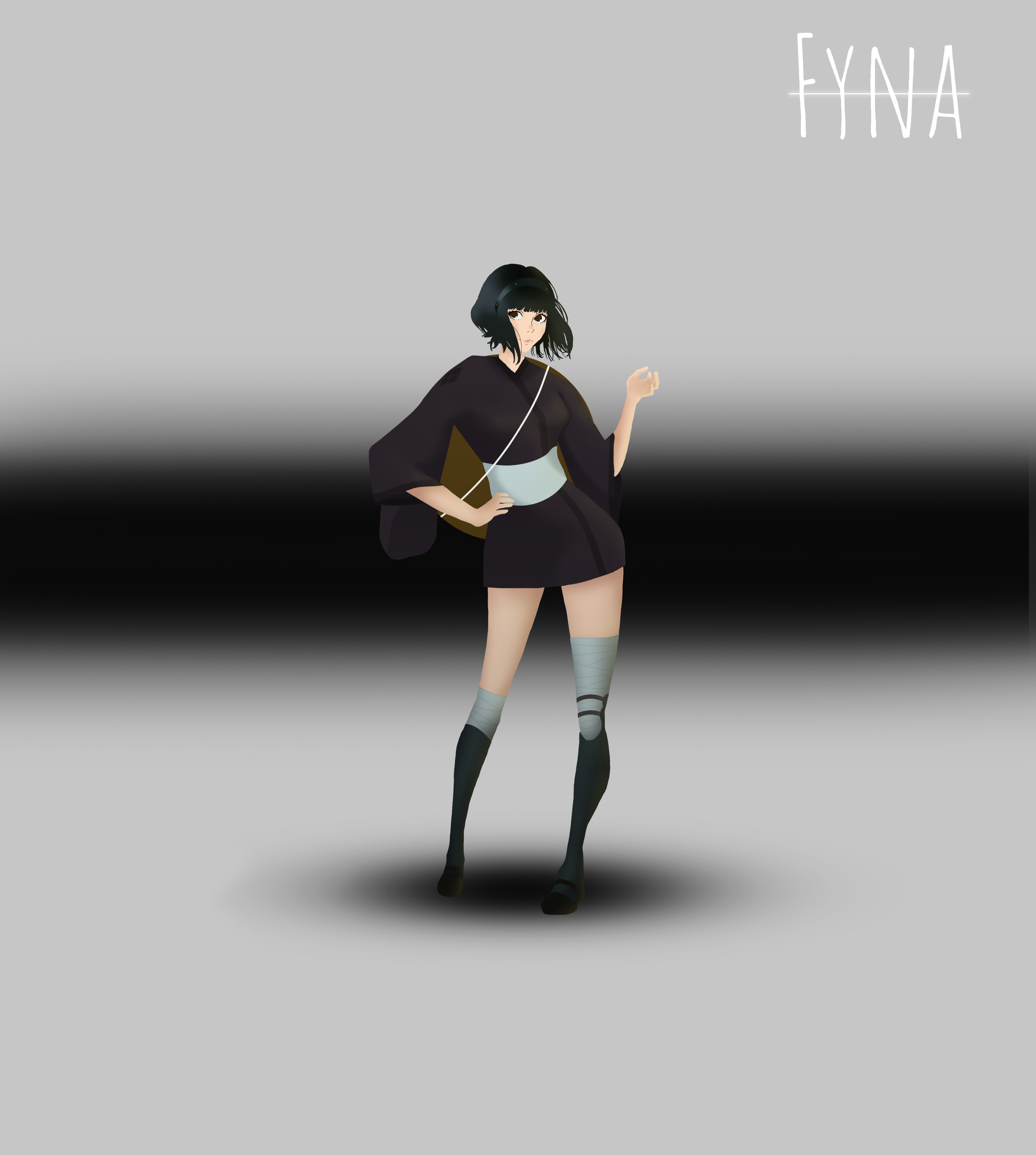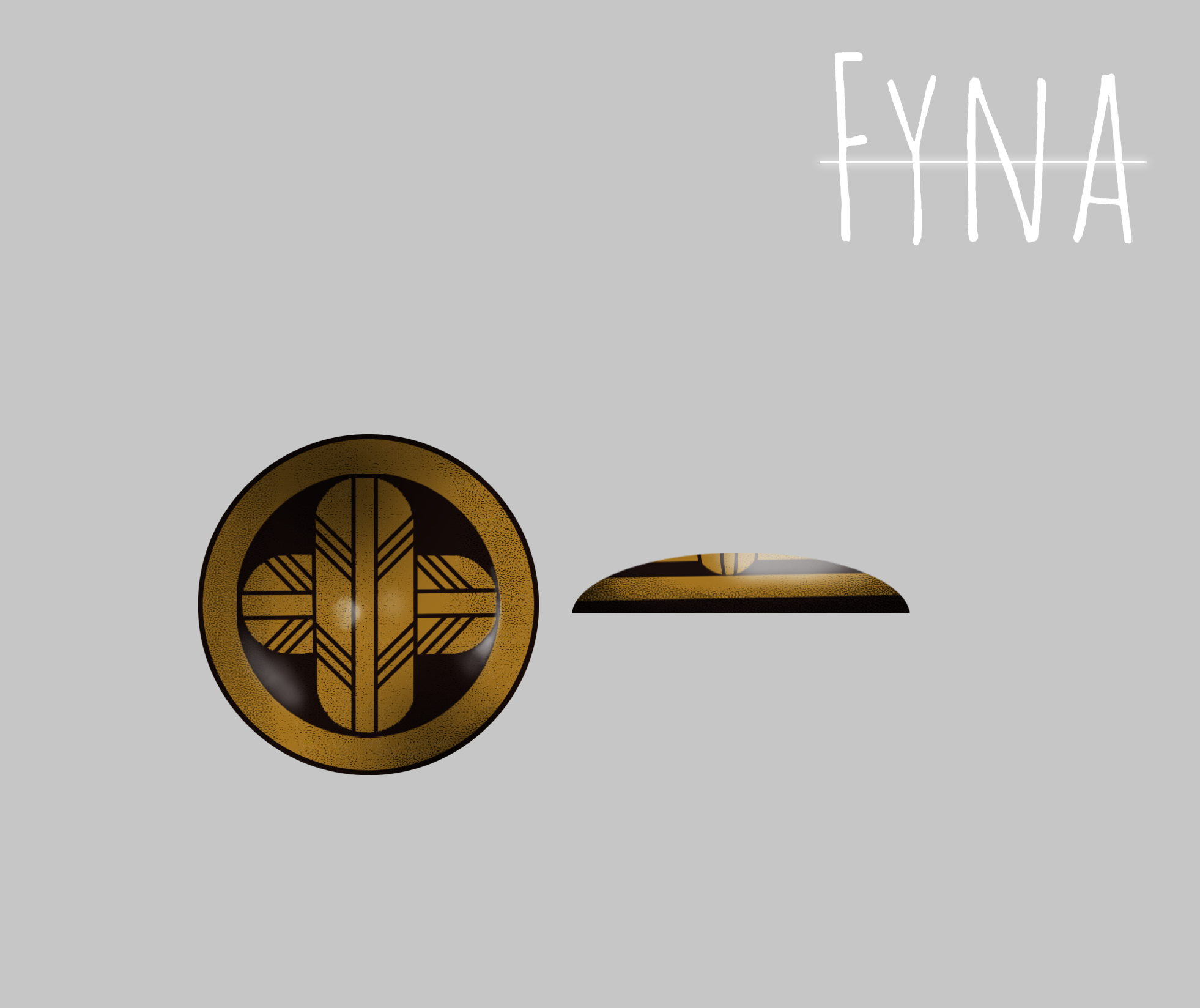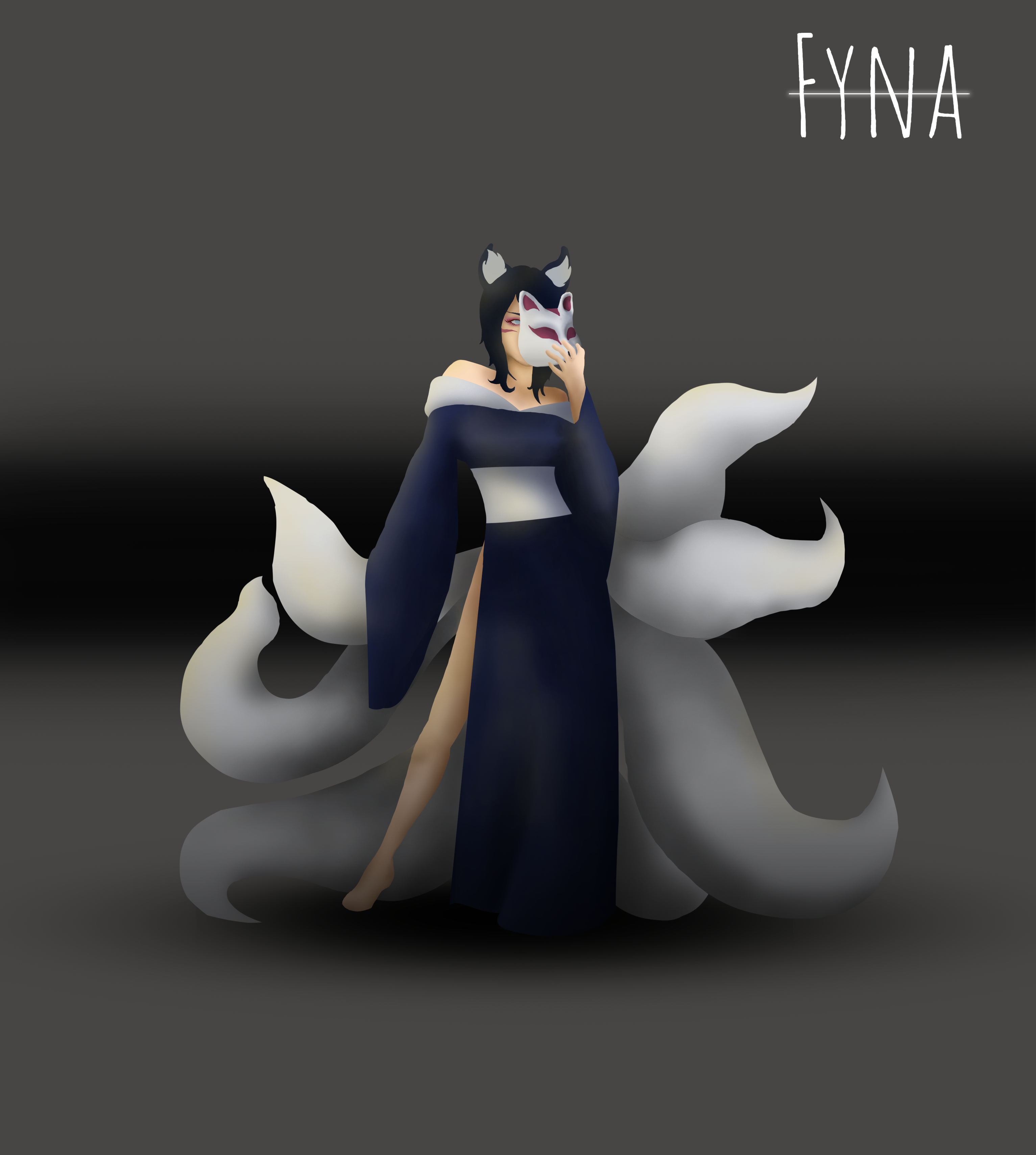 Programming Updates
This week our programmer focused mostly on getting rid of a few bugs and polish a few more things!
Feel free to follow the progress in our Game Dev Blog, or Twitter (Twitter.com)!