Developtment Blog #02
(By Dariks)
---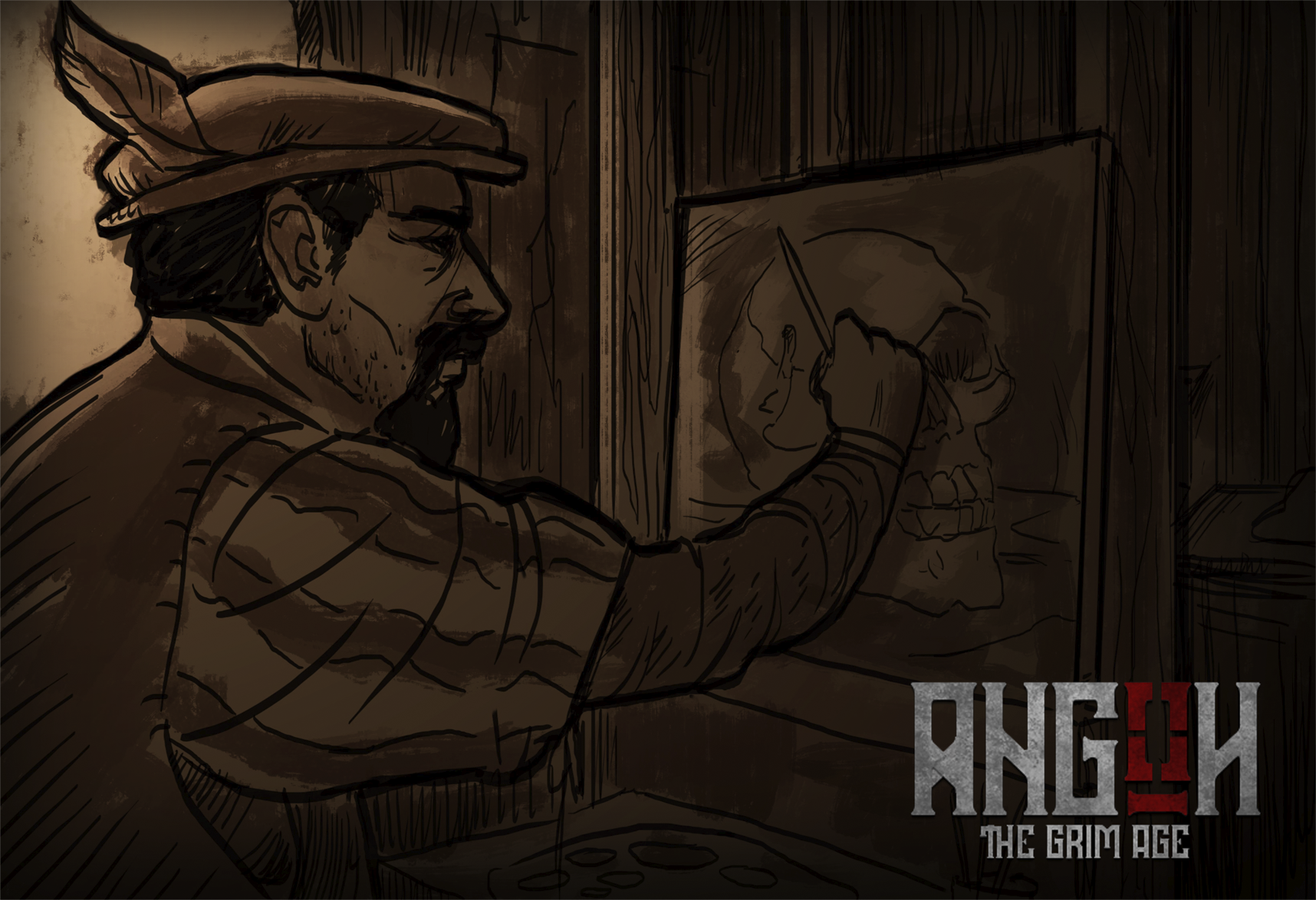 There are a few steps before starting any illustration or conceptual art, which are:
---
1.A briefing analysis
2. The search for references
I'm looking for references for clothes, poses and type of finish.
I prefer to leave works of artists that I like in the middle of these references to inspire me in how I'm going to do the piece.
These were the artists and their works that inspired me: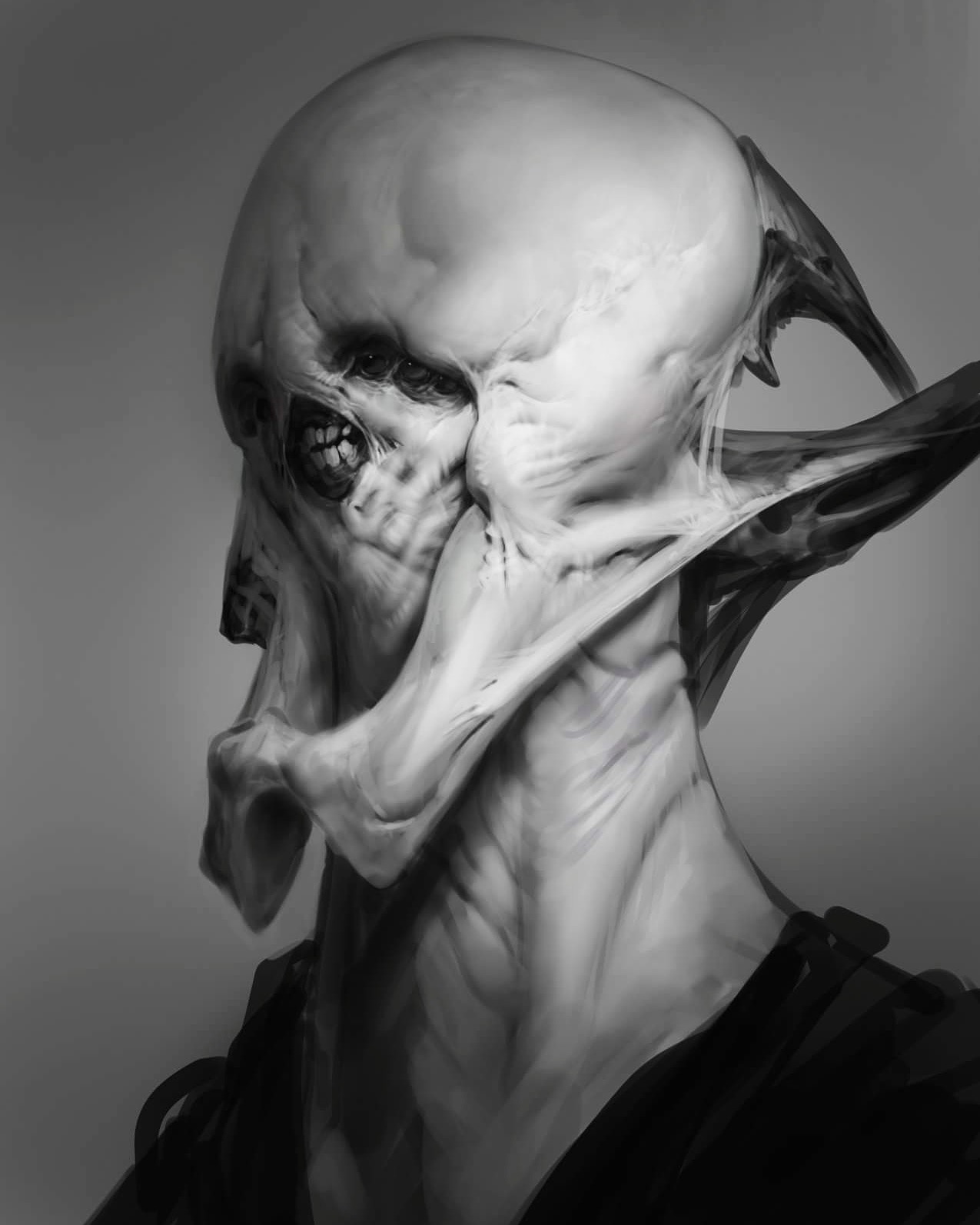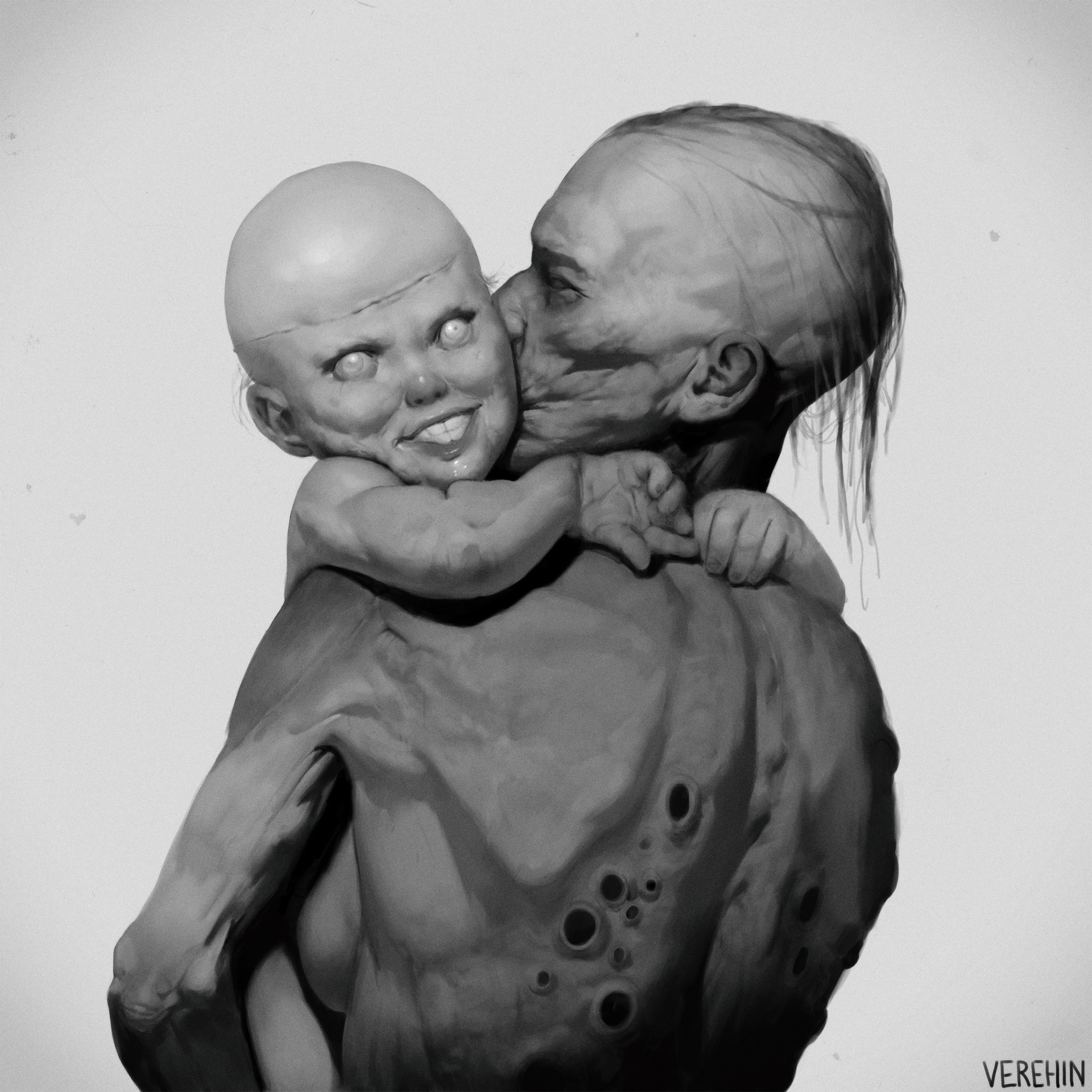 ---
Image 1. Anthony Jones Image 2. Maxim Verehin Image 3. Graham Turner
---
From this, I start to create some thumbnail with alternatives of how I would consider
interesting to present the infected. After several sketches and the elimination of some of them, I liked
two poses and I developed them a bit more to visualize better and so then I can decide which one
would choose.
I decided on the second option, for bringing a more imposing idea of the infected.
From this sketch, I started the definition of paint values (I preferred to work with grayscale for
later add colors). First I made a basic blocking of some values, delimiting the shapes, edges and some planes.
From that, I decided on what the lighting would look like. A strong light coming from behind and a second source of less bright frontal illumination.
After that is just paint and paint, defining the material feature and polishing the values
slowly. Having all the basis of defined gray scale, I apply photographic images to assist in
some materials, in this case I used only the mesh dimension that covers the arms and head of the
infected soldier.
Finished the ash scale, we go to the coloring part. I decided to put the back lighting
warmer (the sun) and the front, cool (the sky), to bring obscurity to the image.
Most of colors translates to blue and red, with orange details.
I used the layer merging method (overlay and multiply, mostly) to add the
colors.I painted dirt and stressed the blood pretty much in that part of the process. I added a dark background
to further highlight the infected soldier, and after some adjustments and refinements, the final product was this.