New Creatures
Two mighty new demons have been added to the game, beware as these sometimes roam the world and you might find yourself facing them when searching for resources, or while defending your colony.
Demon Knight
These old fashioned demons are to be feared for their strength and battle experience. Beware when you encounter these, they're not as easily dispatched as lesser demons and their mighty axe can do plenty of damage.
Succubus
Although this demon's charms make them especially dangerous for male humans, their claws and speed are not to be underestimated by any of the sexes.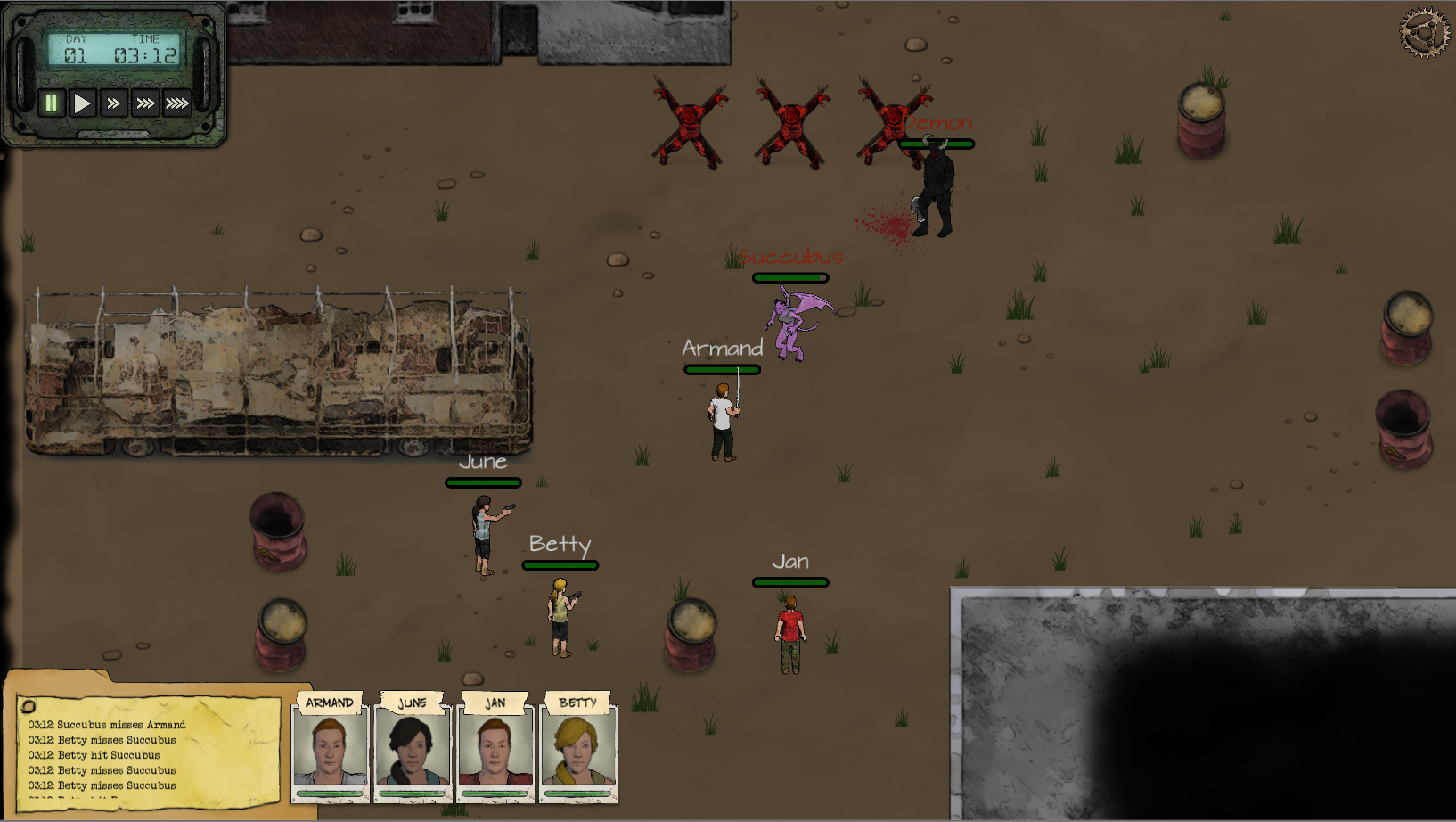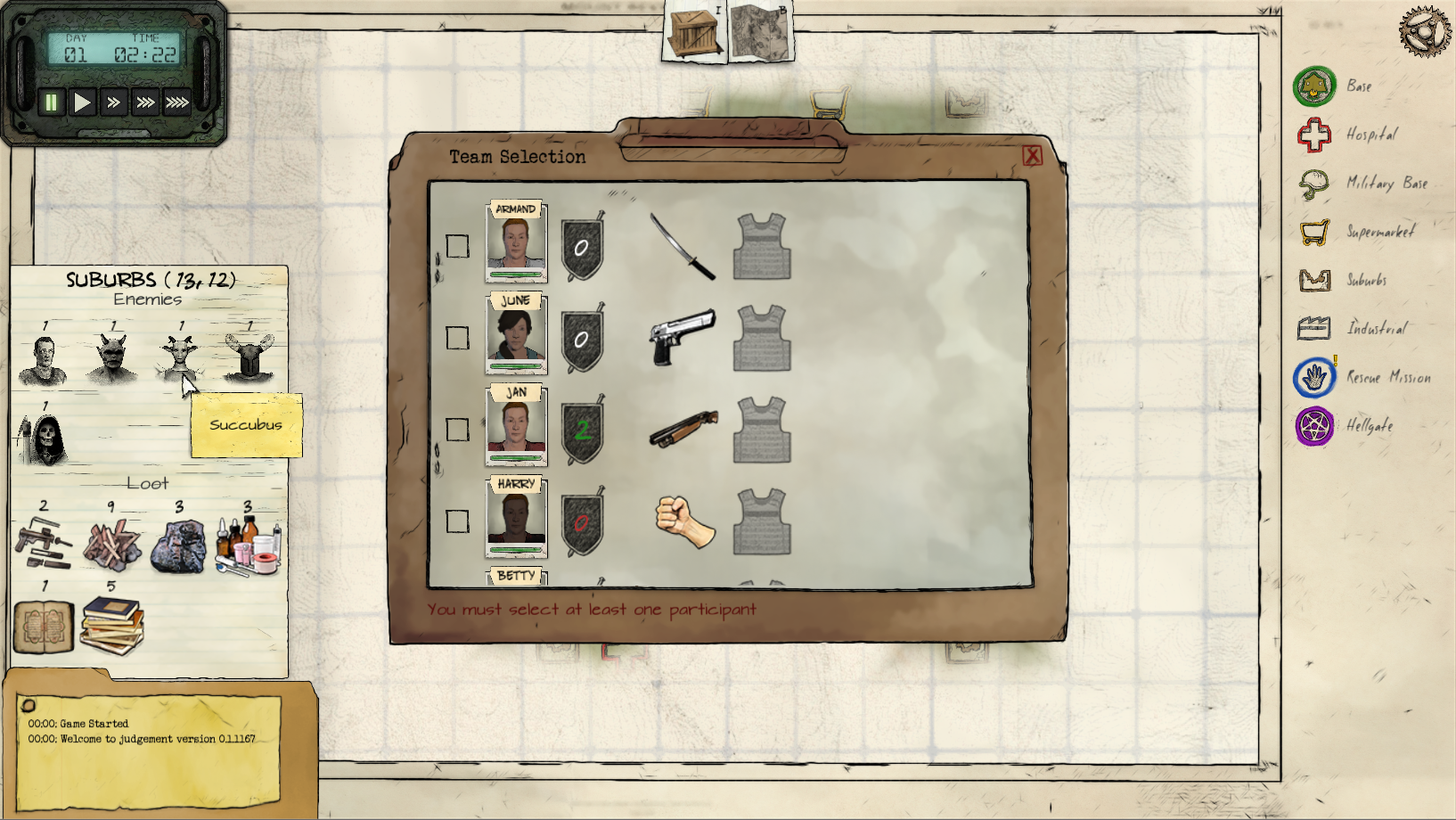 New Weapons
Katana
Originally used by Japanese Samurai, in modern time was more commonly seen as decorations and showing one's wealth. Luckily they're still quite effective in slicing demon flesh.
Desert Eagle
The desert eagle was widespread before the skies turned red, and is now much harder to find or make. But getting one is sure worth the effort. Although not the easiest weapon to handle, this baby can put quite a dent into demonic hides.
Jericho
Powerful and easy to wield, the Jericho is a well balanced handgun useful in many scenarios.
Sniper Rifle
Now you can take out those nasty demons before they can even see you, but beware, the smaller, more agile creatures can sneak up on you and tear you apart. Guard your snipers well.
World Map Icons
We made some small changes to the world map icons so they feel more natural and the more important icons such as time sensitive rescue missions, your colony and hellgates are much easier to notice.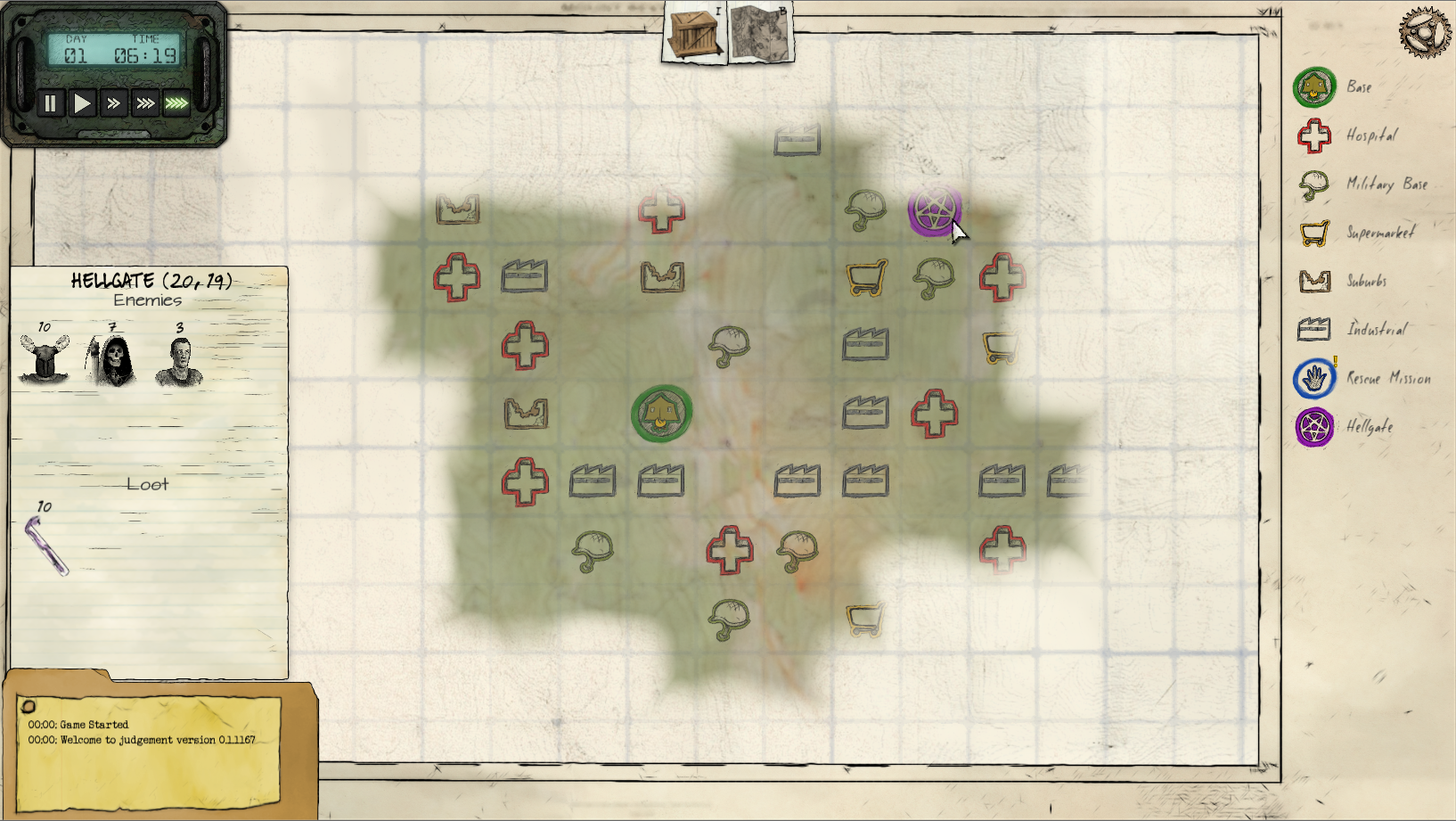 Renaming Colonists
You can now rename your colonists and play as your family, friends or pets. Beware though, not all of them will survive the apocalypse.