November was a big month for Lord Of Decay. Every day it feels less and less like a test environment and more and more like a real game.
New Logo
First off, we've been working with an artist to create a new logo for the game (see above). Scott initially made a great logo that was supposed to be temporary, but we came to love it so much it was the basis of the official logo design.
That scythe looks kinda important...
Game Core
I spent about a week completely tearing down and rebuilding the game's core for faster loading times and in preparation for saving and loading player data.
This had to be done in order to enable graceful transitions between levels, cater for player equippable inventory items/flesh crafting equippable body parts and a whole bunch of other reasons.
I can't include a nice screenshot of the game core. You'll never see the code and appreciate it. Just know that it is beautiful

Aggressive Animals
You may have noticed in the screen shots that passive wildlife has been present in the game for a while now i.e. stags and rabbits. However, I have put off doing aggressive animals until now simply because I had bigger fish to fry.
November was finally time to get to it and add bears, wolves and dire wolves that will attack you on sight. At the moment they use quite simple seek and destroy behaviour, but I'm looking forward to adding some complex behaviour to individual animal types e.g. wolves surround prey, wolves howl to call other wolves from nearby, etc.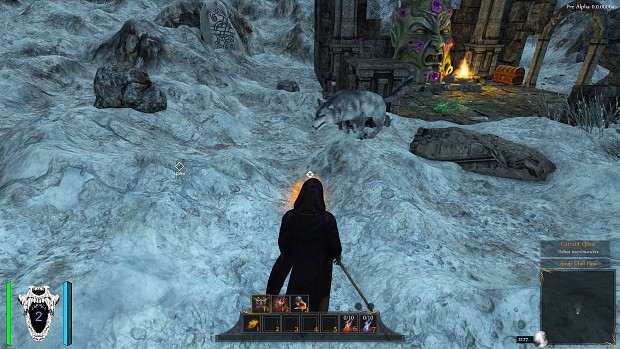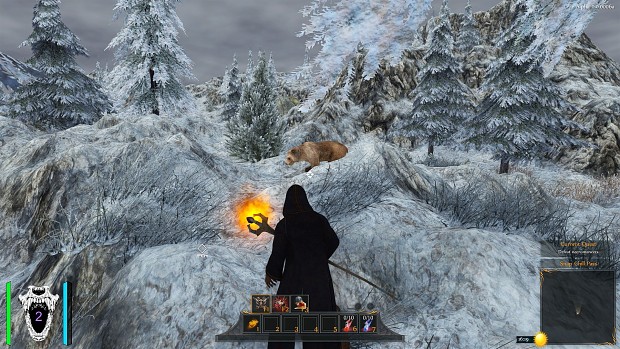 Adding aggressive wildlife to the world of Lord Of Decay was one of those small changes that made a massive change to how the game felt. Naturally this adds more diverse enemies, but now there is a real threat of being attacked anywhere and not just in towns.
More animals will be added as we add more environments in the coming months. Yes, there will be other environments besides snow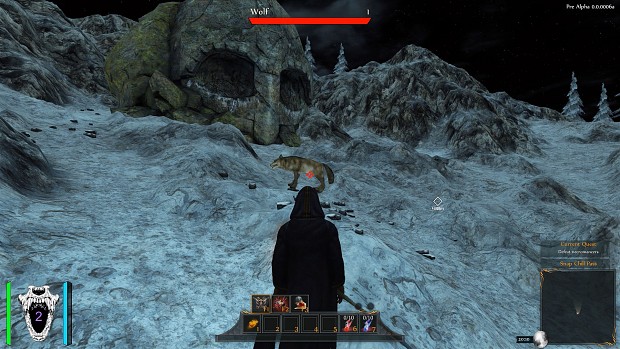 I am especially happy with my quadrupeds dynamic foot placement as seen above. Basically, four-legged animals are able to stand on uneven terrain with all their feet still touching the ground and their bodies rotated to match the angle of terrain.
Undead Animals
One of the newest and most requested features we have added in November is undead animals. Hooray!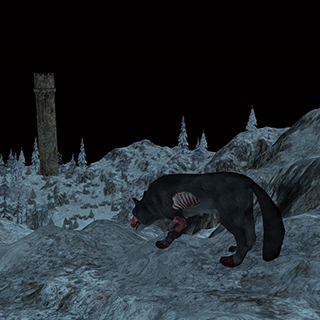 Undead animals will require fewer souls to reanimate so they are ideal for necromancers who have only harvested a few souls or have recently had their horde obliterated.
We're starting with an Undead Dire Wolf and will expand the types of animals you can reanimate as we go.
The Undead Dire Wolf is a large wolf that is very fast on it's feet and does light damage with it's teeth.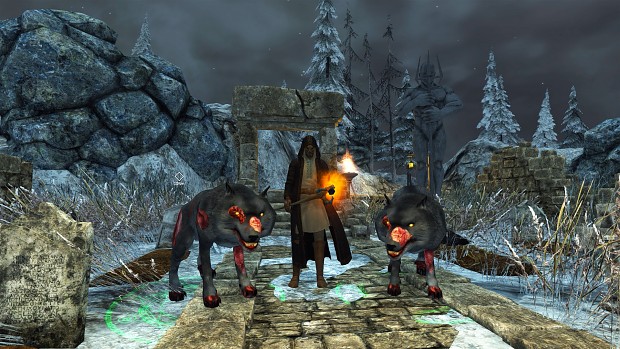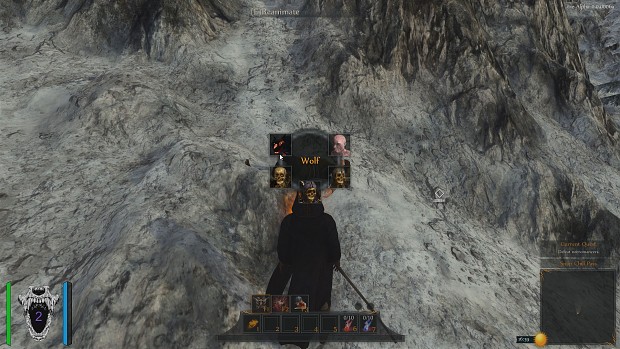 While it's cool to reanimate animals there are some balancing issues with adding undead animal minions. Truth be told, I am having trouble finding a place for them in the game and I need your help.
I'd like to hear from you why undead animals are awesome. What do they do that humanoid undead cannot?
You can read more about my game design dilemma here.
Indie DB Indie of the Year 2015
Don't forget to click the "Vote Now" button above to cast your vote for Lord Of Decay in the Indie of the Year 2015. If you cannot see the "Vote Now" Or click the image below.
Voting gets you a chance to win Steam game codes and gives us the chance at some much needed advertising and media coverage.
That will come in handy for our crowd funding in early 2016 so we can hire 3D Environment Artists, Concept Artists, Composers, etc.
Closed Pre-Alpha Test
In celebration of Indie of the Year 2015 we are expanding our next test milestone to include some of you wonderful people.
The test build will be released in January 2016.
To enter simply go to Twitter and retweet the pinned tweet or Facebook and share the pinned post.
Winners will be chosen at random and notified by 8th January 2016.
Good luck everybody!
That's all for this update. So what do you think about having animal minions? Are undead animal minions a good idea? What part do you see them playing in your horde?
Leave you comment here or on the forums and help us make undead animals an exciting addition to Lord Of Decay.
You can follow us on Twitter or Facebook for all the latest news, pictures and updates.
You can get involved in the discussion on the Forum.
Watch the latest dev videos and technology demos on YouTube
Thanks for the support
Damian
Sandbox D7 Team