Hi again!
A new month, and a new Dev. Diary for 3:00am Dead Time is here. First of all, we want to tell you that this is very probably the last article we will release before the demo of the game, as we get closer and closer to its release. Making a game is a long and complex process, and to give it the highest quality and stability, we are making sure to take our time with the development. And we are really close to the release of the demo right now.
In the past two weeks we've been making great progress with the game, both in tersm of graphics, new props, new creature models and TONS of coding work. Let's start!
BRINGING SOME LIFE TO THE SCENE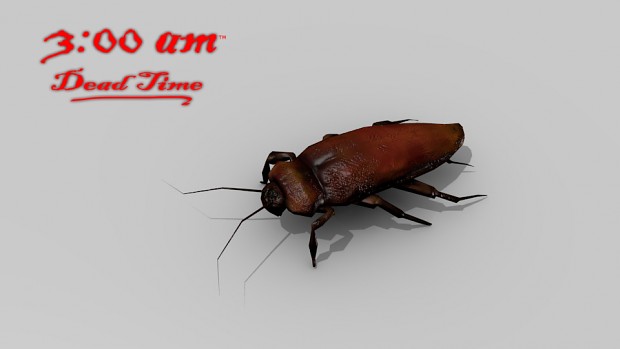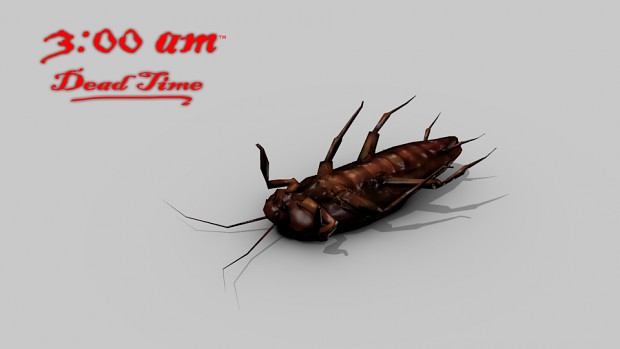 For the new demo of 3:00am Dead Time, as well as for the rest of the game, we are trying to give you scenes that are full of life and as realistic as possible. This means that we are trying to add all the small and big details that will make the situations believable. If the places you visit in the game look and feel real, the immersion (and thus, the terror) will be stronger and more real too.
Every creature in the game, from the most dangerous poltergeists to the smallest of bugs, has its own AI behaviors and patterns. They move, react, and interact with their environments and with the player.
We have been developing (and keep developing) a complex AI system for the animals in our game, since at least part of it will occur in outdoor environments too, and the player will need to face different kinds of creatures, including dangerous animals, during the different missions.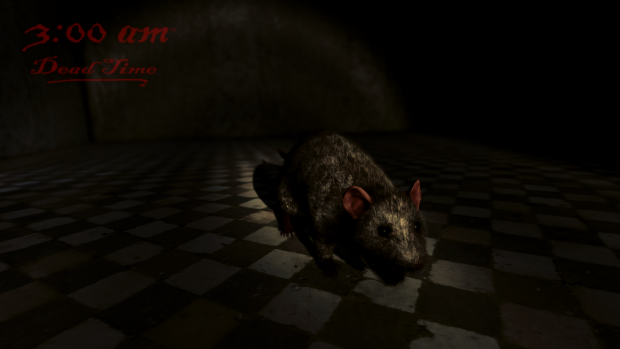 But making believable animals also meant improving the graphics even more. However, to make sure the game can be played in lower end machines, we've created several groups of shaders and rendering features for High and Low qualities, and coded a full settings system for the game.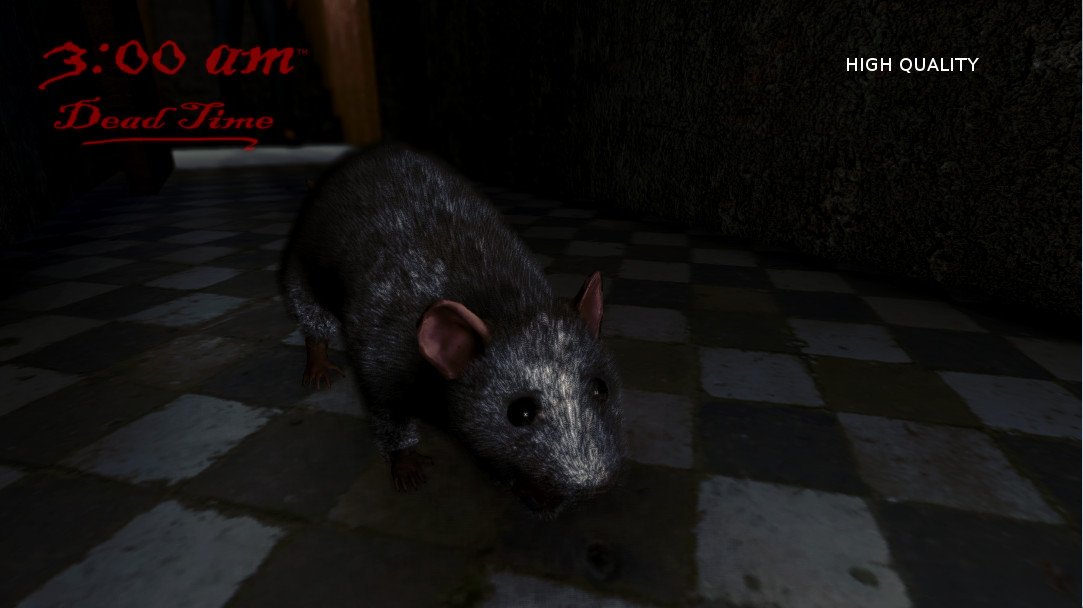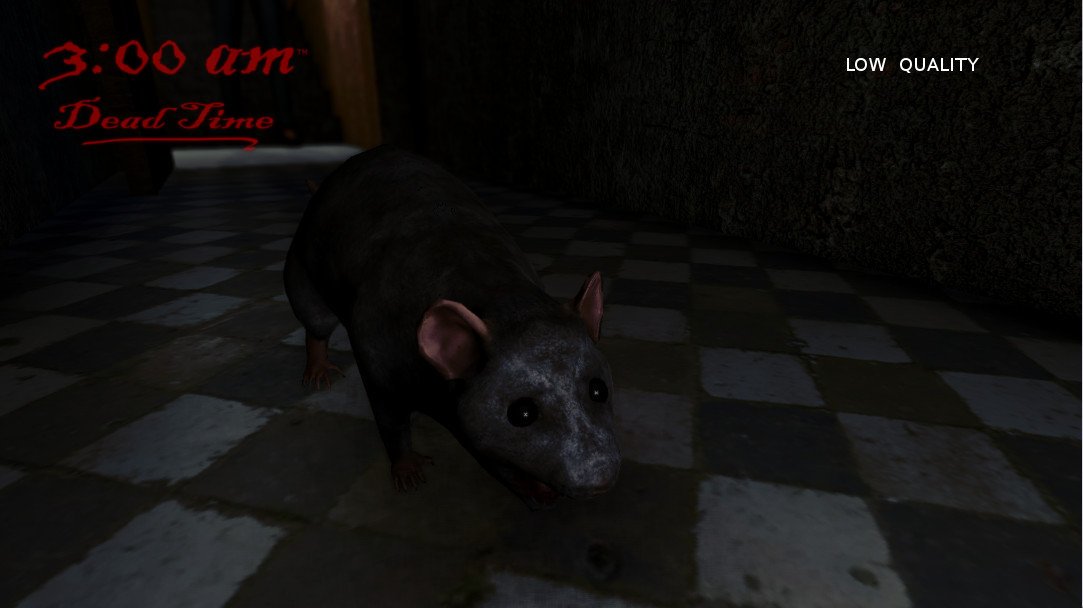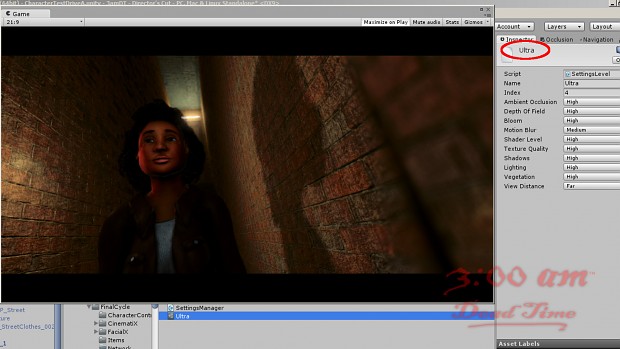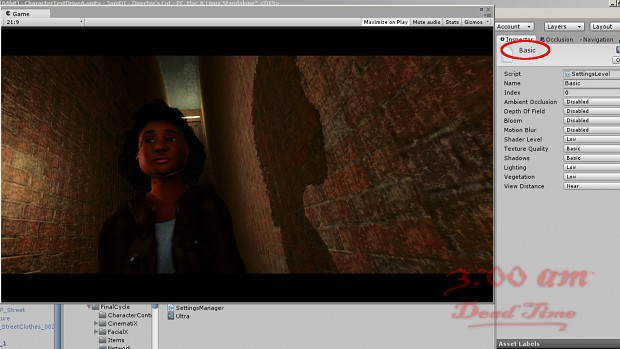 IMPROVING THE SCENE
Besides the new animals, we've also improved the rendering of the demo scene and added a considerable amount of new props. Unfortunately we cannot show you around half of them (because spoilers!) so we can make sure that you enjoy more the demo, discovering them while playing.
But here you have some of these new props :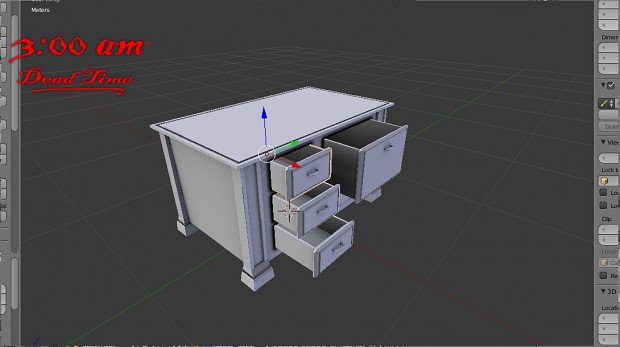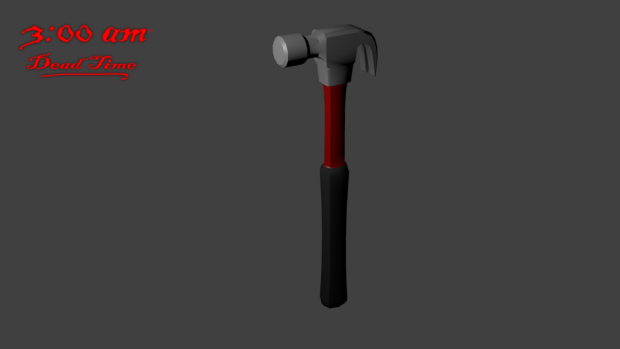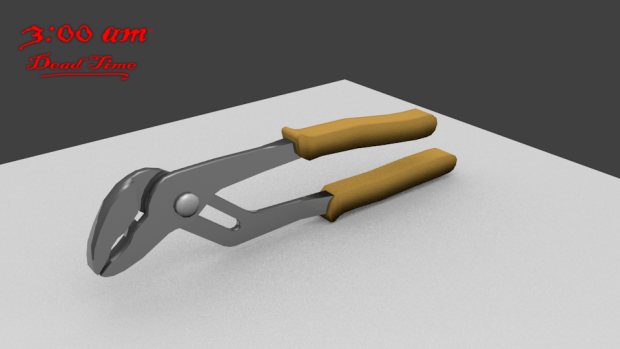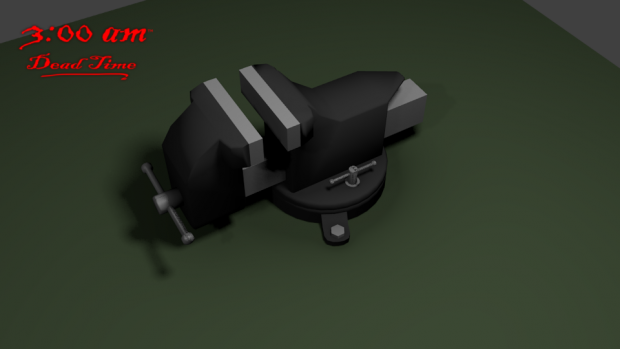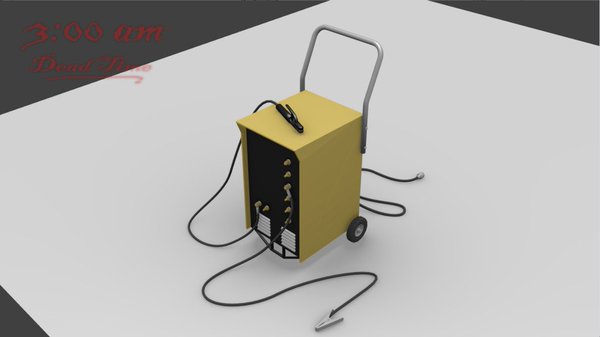 Most of them are interactive, some are just for decoration, but all of them serve a specific purpose.
But during all the time since the last article it hasn't been all models, we have also made a lot of coding and work on the interfaces, so let's talk about that.
THE INTERFACES FOR 3:00AM DEAD TIME

First, we have the objectives interface. For this new stage of develpment in 2016, we wanted to have simple and practical UI designs. The new objectives you receive during a mission will be presented on the screen like this :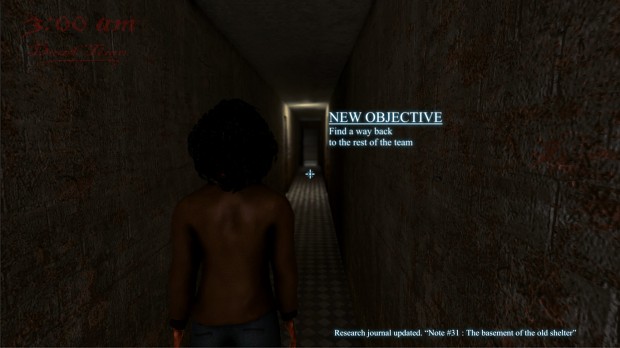 When you are either in the third person or cinematic mode. In First Person mode the objectives will be displayed as small texts in the bottom of the screen.
Then we have the inventory system :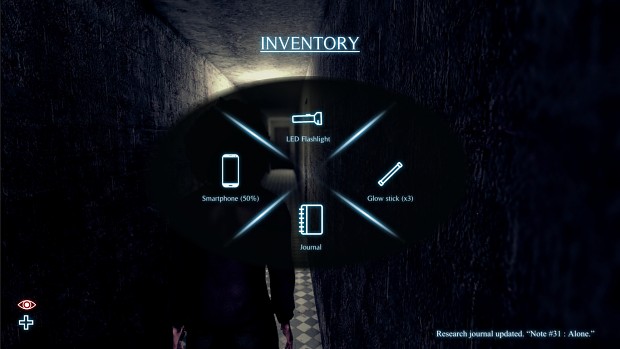 That in similar fashion to games like Rainbow Six, will be displayed on screen when you press the "Inventory" button, letting you easily pick up the object you need, your journal, or use a med kit.
The game can be saved or loaded at any time from the pause menu (unless you are in the highest difficulty settings, in which case it is saved automatically). Inside the pause menu you can also change all the settings of the game, including the much needed brightness settings that we have finally implemented.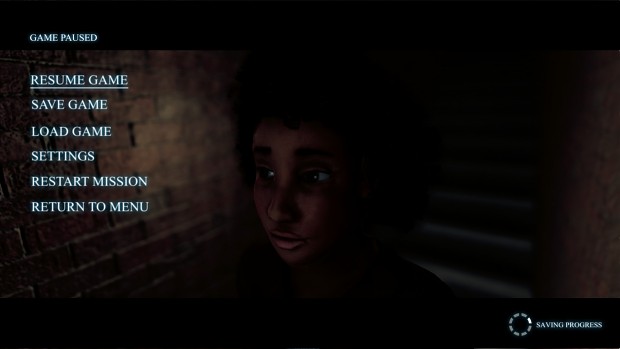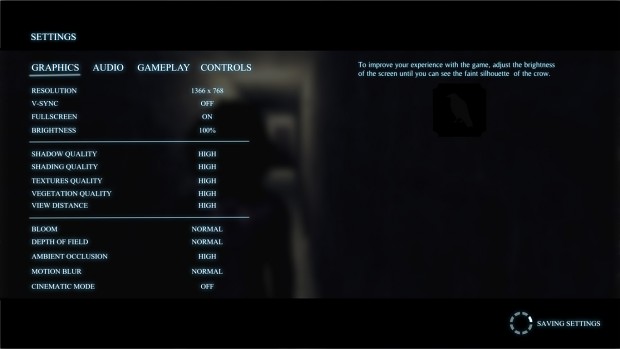 The Settings system, full gamepad support, localization, simple and efficient UIs, lots of props and new creatures are just a few of the many new additions made to the game since our last article, There is still a lot to do. Many interesting and very exciting additions for this demo.
Final Words
for this Development Diary

Making the demo more complex and rich in content means that it will take a little longer to develop. However, we are working very hard to release it very soon. Developing a game takes time and a huge amount of effort. Hundreds of hours have been put into development just in last week, including many all-nighters. But we do not want to hurry this project, we know we need to take our time to make sure the experience, the game you receive is of the best quality we can provide, and even if it is an early version, that it is as bug free as possible.
If you like our work, and you want to play our game, please show your support by follwoing us here, onTwitter and Steam, and by voting for us on Steam Greenlight. You can also give us your feedback, share our videos and links to our profiles, ask us questions or give suggestions. And soon, we will open even more ways for you to support the game (and ways to get exciting rewards while doing it).
Every bit of support is extremely important. and it means a lot for us. It's with your help that we can make 3:00am Dead Time a reality, and the ultimate horror experience.
We look forward to hearing everything you have to say, what you think and any doubts you may have, so let us know in the comments below. See you all in the next article!
The Irreverent Software Team.