The comms have been a little quiet this year, but don't worry, the game is in excellent health. I've had an absolutely crushing work schedule, but my trusty little Dell 14z has been at my side through it all, crunching game code with me. I've been working on Fleet at home, in hotels, at 34,000 feet, and even on holiday.
Despite all that, it's pretty clear I'm going to miss the goal I set myself - to get Fleet in the hands of players before the end of 2015. The majority of the time this year has been spent on getting the "feel" of the game right. The rabbit hole of UI/UX is deeper than I thought for this game. Nevertheless, I'm proud of how far the game has progressed.
One big happy Fleet
The Fleet is expanding rapidly - I've spent quite a bit of time adding more ships. I'll be going into detail in future blogs, but here's a quick snapshot.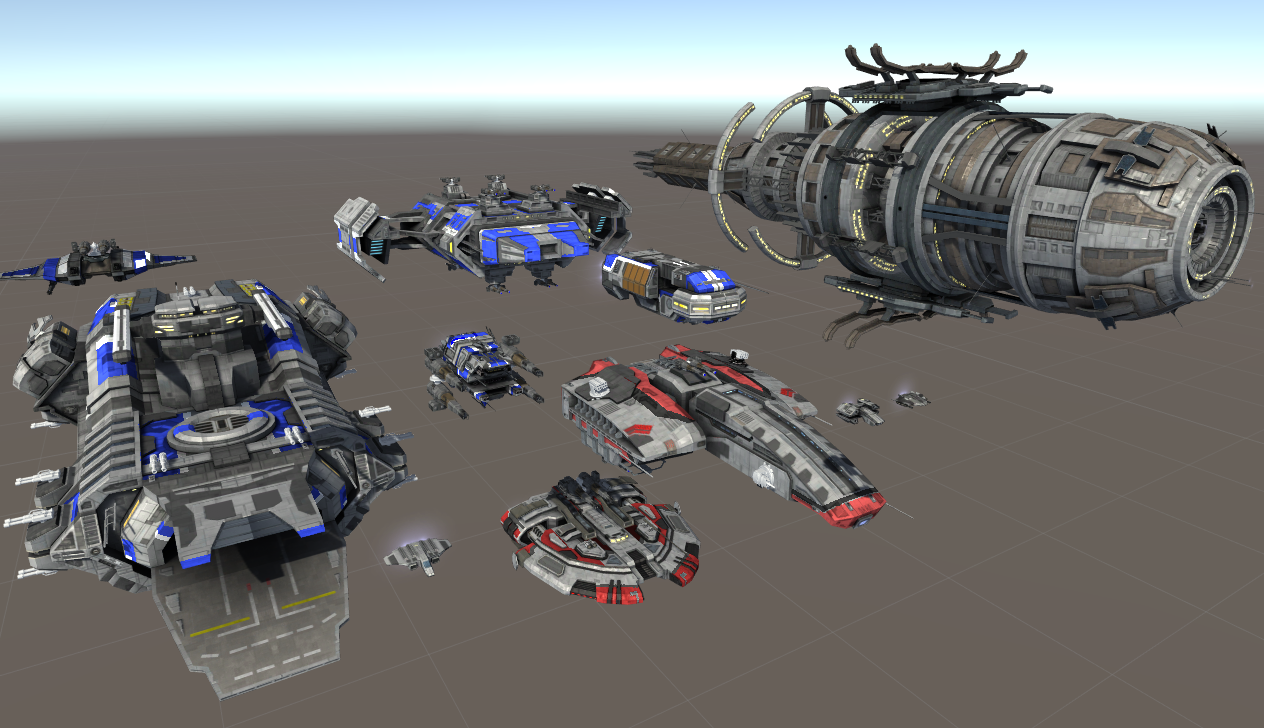 I like to move it, move it
Movement has received some serious updates. While it's easy to click somewhere and have a ship fly there, the possibilities multiply fast. Working out a strategy to avoid any obstacles that might be in the way is pretty tricky when every single obstacle can be another moving ship. Even harder if some of those obstacles are actually trying to reach the same spot - we need to avoid getting too avoidance-happy. That's the tip of a pretty big iceberg that affects all types of movement for everything from enormous carriers to tiny fighter squadrons. But after writing a bunch of (bad) pathfinding algorithms, I've got something that works better and uses a fraction of the code it used to.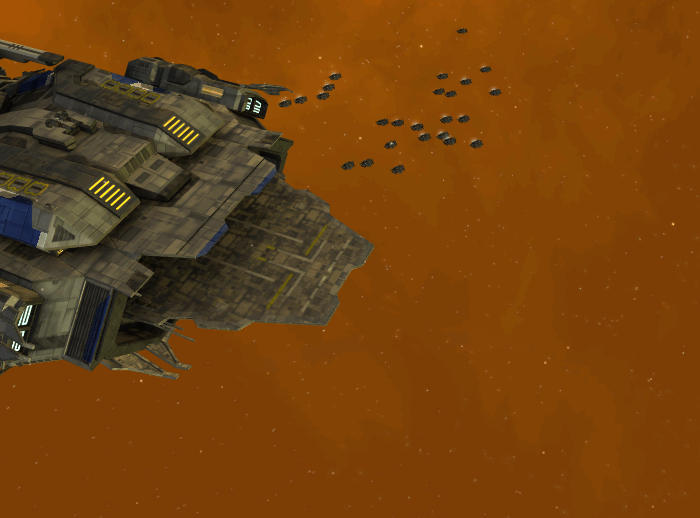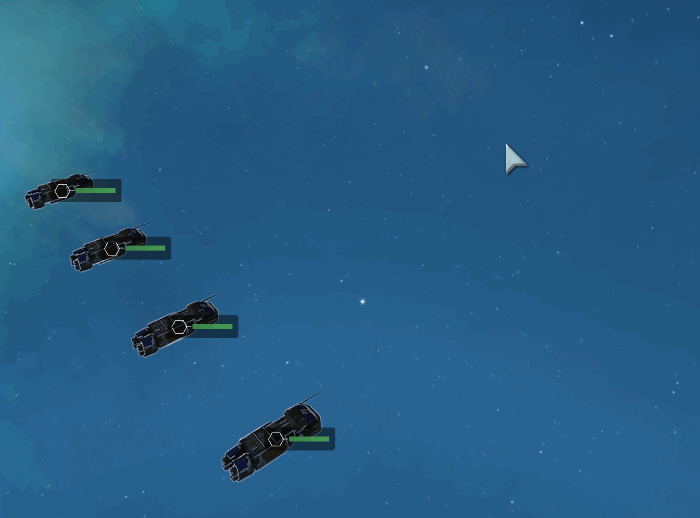 Because I was inverted
The AI queue has been reworked from the ground up. That sounds really dull, but it opens up a bunch more flexibility in how orders can work - we've now got dynamic creation of formations when you give multiple ships the same order, uninterruptable automatic orders that smooth transitions between different types of order, and a smooth system for assigning multiple targets to multiple ships. This flexibility also works with the overhauled movement system. For example, some orders will need you to switch off the avoidance AI at certain times. Here's an example of the AI slipping into inverted docking positions like it's something they do every day. Because it is.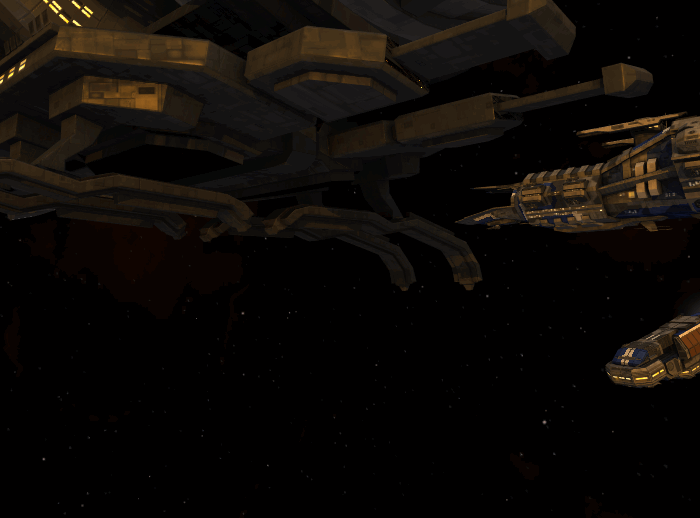 Enhance!
Let's take a closer look at that ship - it's the APC and here it is heading to a station. One of the many new ships added.
Things to come
There have been more updates on the management side of the game as well - you'll have seen some peeks at this on Twitter, and I'll be talking more about these in future blog posts. Plenty of other changes going on as well, but we'll get to those in good time. To see a sneak peek of a couple of other ships, take a look at the all-new ship purchase screen.