Constant Game Updates! Holdfast: Nations At War is now 20% Off

After the release of two massive updates during the past few weeks, Holdfast: Nations At War is now 20% off for a limited time during Steam's lunar sale.
Muskets with relatively long reload times, men marching into battle at the sound of pipes, drums, fifes and violins - Played by specific classes, Officers leading others to victory or to an inevitable death and mighty warships from the golden age of sail are some of the things that you'll find in Holdfast: Nations At War. This all happens with over 150 players per server!
Constant Updates! Ongoing Dedication
There's been plenty of major recent additions to the game with more to come in the coming weeks! You can have a look yourself at some of the things we've introduced down below. Bagpipers, new units, classes, maps and more.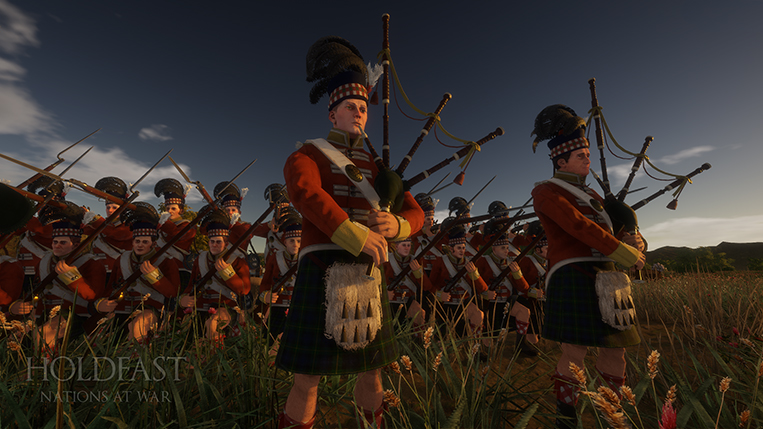 Recent Additions
- We've brought forth kilted men into the field of battle with the addition of the Bagpiper! A grand total of 22 tunes are available for this class. You can check them out by joining the British faction.
- Yet another class. Grenadiers! Chosen from the strongest and largest of soldiers. They're available to be played in both the British and French factions.
- 6 New Maps. Sharpton, Dutch Canals, Training Grounds, Grassy Plains II, Snowy Plains II & Desert Plains.
- 2 new line infantry units. The 92nd Gordon Highlanders and Polish Vistula Legion.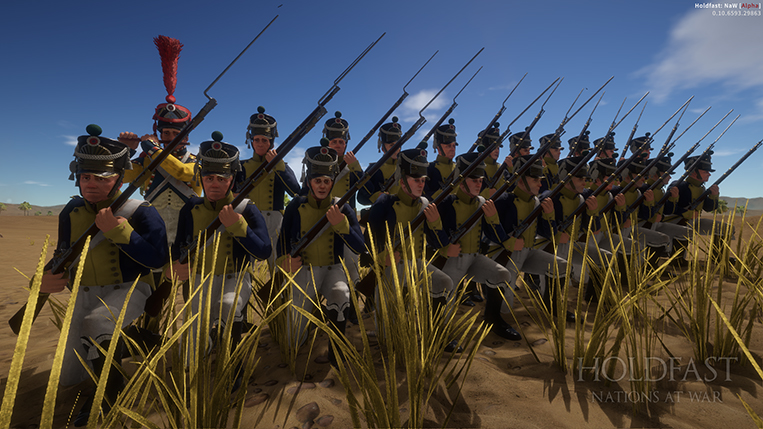 - Melee combat improvements. You'll be seeing more updates on this from us in future patches.
- Multiple language support. Holdfast: Nations At War is now playable in French, German, Spanish, Portuguese (Brazilian), Russian, Chinese (Traditional & Simplified), Japanese and Korean.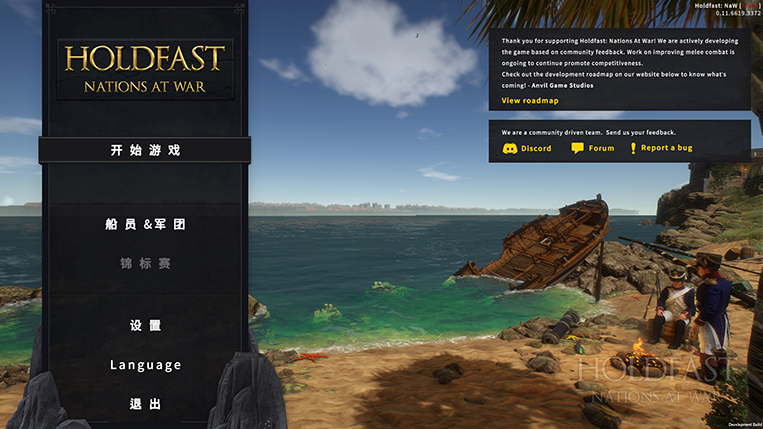 - Single life official servers. Strategise, coordinate and make good use of cover to turn the tide of battle in your favour!
- Hardcore mode. A mode specifically designed for organised and competitive play.
- Firearm recoil. Giving you that extra kick whilst you're burning powder.
- Quality of life additions, performance optimisations and a whole lot more.
Prussia! Another Sneak Peek
Have you ever met an Officer who turned the tide of battle with their unparalleled leadership and tactical knowhow? We certainly have! Here's a very first look at one of the most important roles on the battlefield for the upcoming Prussian faction.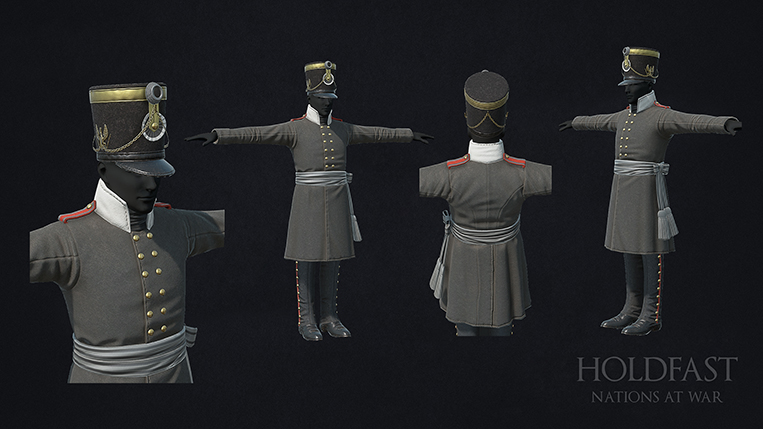 We'll keep you updated on our progress. We're very much looking forward to introducing them into the game!
Join our Community! Discord
If you'd like to become more involved with the community, we highly recommend that you join in on our Discord! You'll also find us there engaging with the community and answering your questions. Don't shy away from providing us with feedback. We're always on the lookout for great ideas.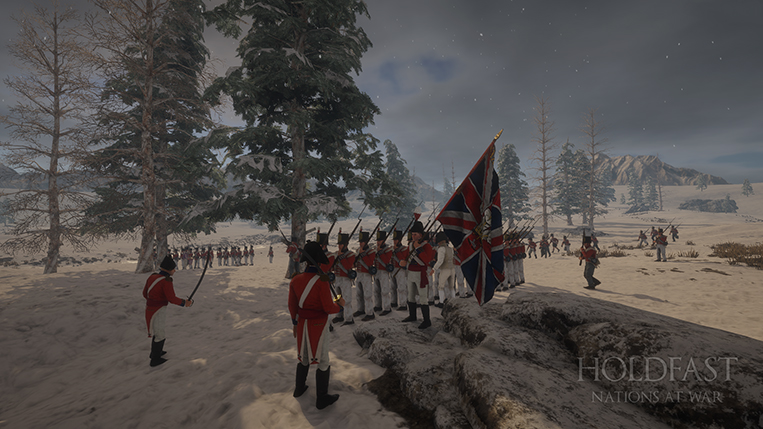 Enlist in A Crew or Regiment (Game Clans)
Crews and regiments (clans) host weekly events where they follow the rules of engagement relevant to the Napoleonic era. It is a delight of ours seeing servers fill up to the brim with players, as regiments battle in formation.

You should definitely consider participating in one of these events. Head over to our forums and enlist in a crew or regiment to your liking.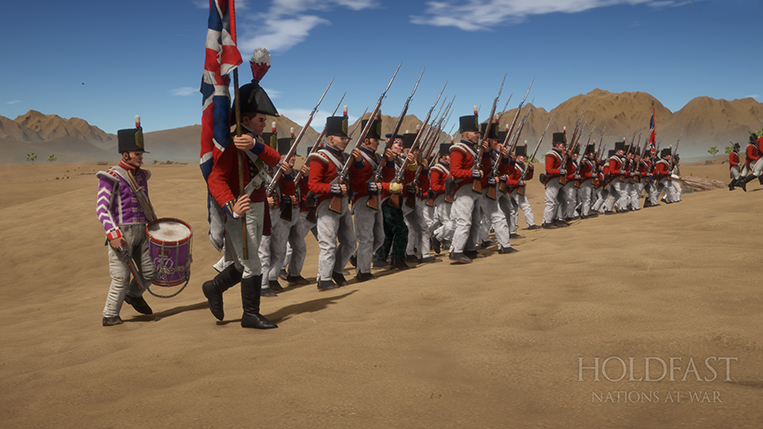 Thank you very much for your support and as always, may good health be yours.
You can discuss this blog post here.

Once again thank you for all of your support from all of us on the Holdfast: NaW team,
- Refleax, Rycon, Dreas, Monroy, Cameron & Rejenorst
Anvil Game Studios