Hello, everyone

TL;DR - I'm putting much effort into polishing the game. It may seem somewhat chaotic in these article but i follow the overall dev plan i have.

Some people told be that it would be awesome if dying player will be knocked back a bit. I think that's a good idea so i've implemented that.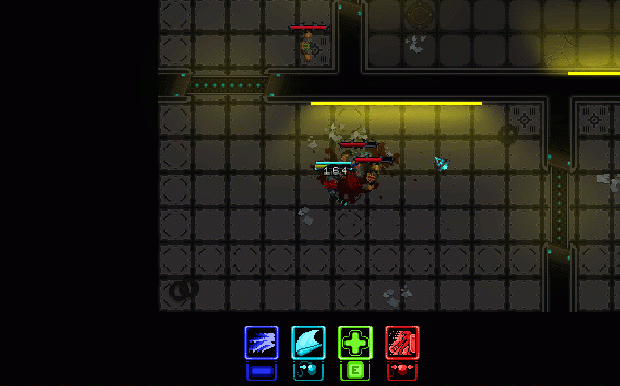 Coming up next - enemies knocked back by a charged bash now break thru glass in a correct way. It was working in the prototype stage, but was bugged out later. Now it back on.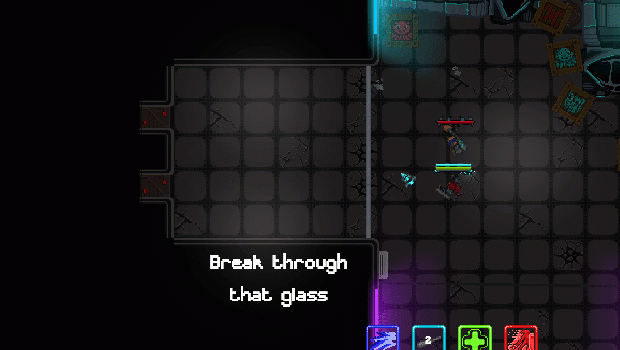 Broken cars and street junk got a facelift to fit the art style. All those papers and tin on the floor are something that noone will pay attention to, but it's important for the look and feel of the game.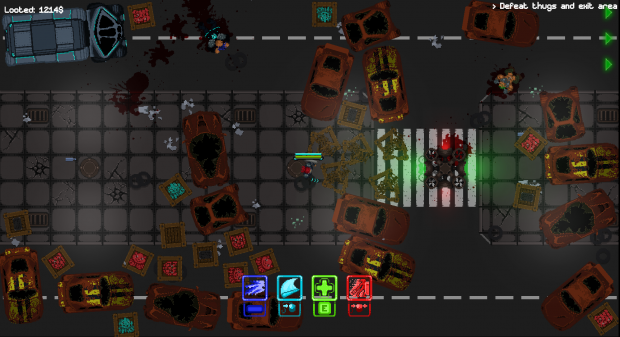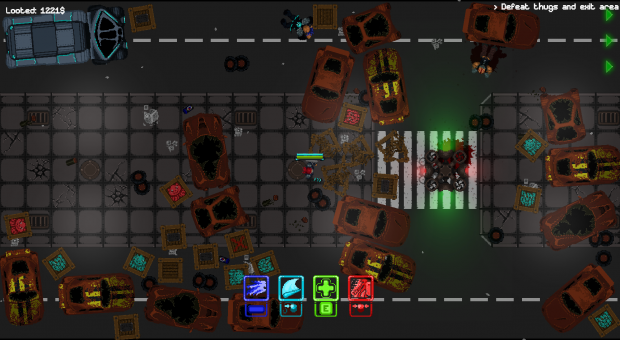 Another screenshot of the updated cars, to check.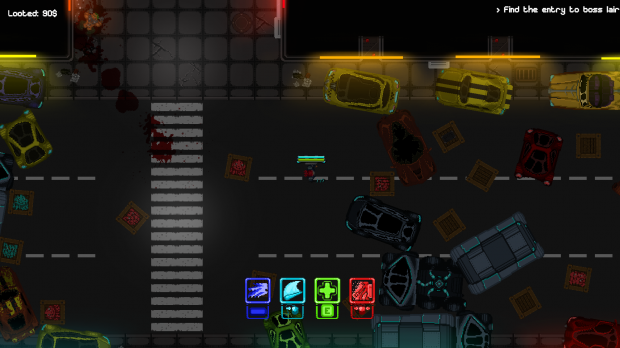 For a more cyberpunk look i am giving a try to neon ads banners placed on the streets. It's still wip and doesn't look as good as it should be, but anyways, take a look.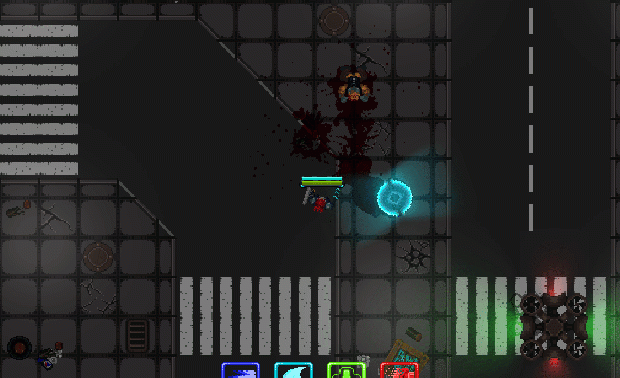 Conditioners on the walls are updated aswell. The animation was a bit buggy on the first try) It's already fixed, but it looked fun enough to share: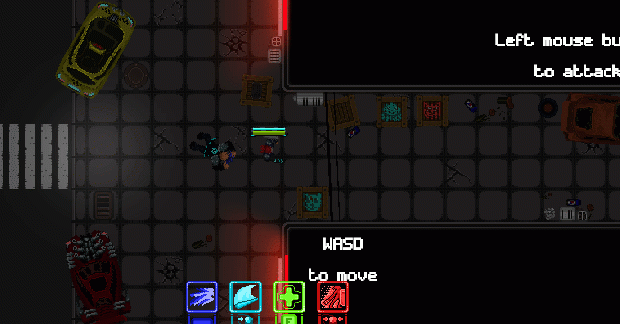 Musicbox is remade, now with animation to draw attention. It's a mission objective, so it should be visible at all times. The sound waves are synchronized with animation.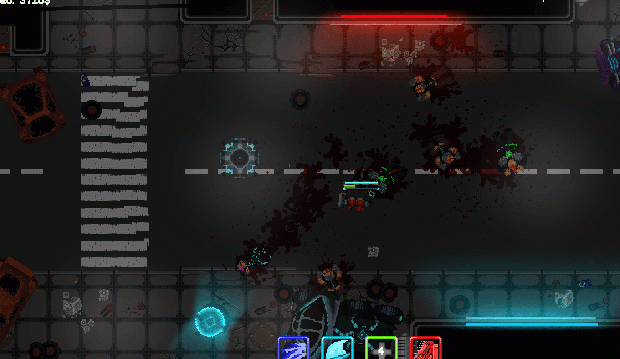 It was a busy month for me. Apart from lots of tweaks to the game i got a job change quitting my previous office and finding a new one. It sure helps to keep my bills paid and my family afloat, but it was sort of daunting to get through. Thing are brighten up a bit now and i keep moving ahead.

Thank you for reading it all the way here. It means a lot to me.