In the Arena, contestants must fight until one team or player wins (as new technology allows them to be revived as many times as needed) by killing the most people, setting themselves apart from the rest of the pack.
The winner of this show is granted a "wish", being able to ask for virtually anything.
The shear popularity of the show has attracted a lot of attention from the dark underbelly of the universe. What started as nothing more than a few betting rings has grown into what is now known as "Sponsoring".
In the beginning, we chose to go with a low poly art style and decided to focus on making only one version of the Arena due to time restraints, since we had a very tight deadline. Initially, we conceptualized it as a Japanese setting, with one side of the map focusing on nature as the environment and the other manmade structures.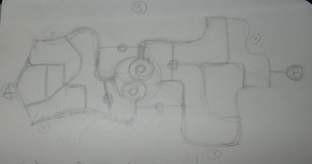 Final Sketch
Below we can see the blocking based on the previous sketch with slight modifications to the overall layout.
First Blocking
Later, we decided to do a complete overhaul while keeping the style.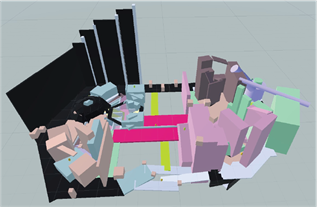 Second Blocking
After some playtesting and learning from previous mistakes we modified the arena yet again. This time, we decided to also alter the style by mixing roman style with futuristic elements. Below, we can see the final blocking of the arena, featuring an aqueduct in the middle.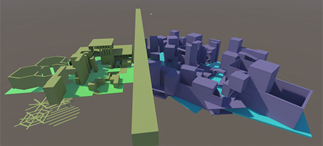 Final Blocking
This is a sneak peek of the layout with some models and textures (WIP).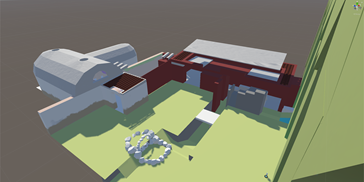 Models with initial Textures
Below are some of the references used for the modeling and texturing of our map, featuring a roman thermae, an urbanized area and a typical roman aqueduct.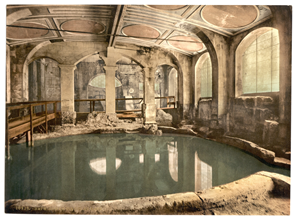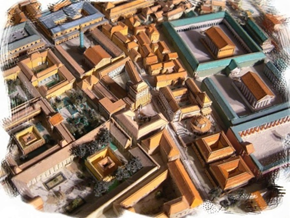 Sources (left to right): Healthy Lives, Maquettes Historique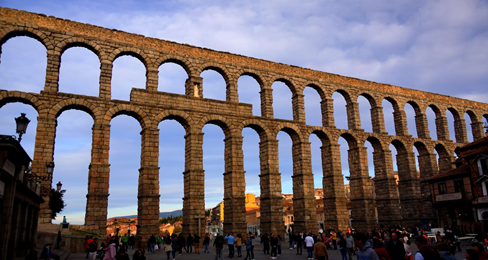 Source: Da Janela
With the layout planned there was some sketching and planning of what textures and assets should be replaced with.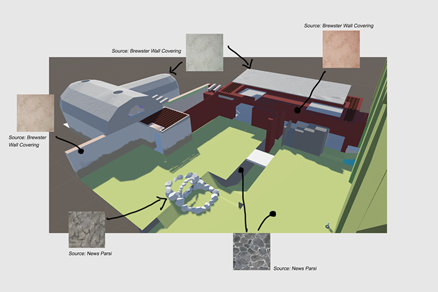 Texturing References
We wanted to make a level that was fun to play in, and offered the player options, with different paths, while avoiding long corridors and choke points, as well as dead ends. We also wanted to offer verticality since this works well for both characters, but making these spots vulnerable from most directions, since this makes camping harder, and this is a frantic fast-paced game. The distance from the spawn points to the main/middle combat areas are also to be similar, so that one team can't have an advantage over the other.
As you could see we're working on modeling and texturing some of the buildings. We will update you guys when we progressed!
We hope you've enjoyed seeing the progress we have made so far!
Thank you for Reading and see you next time!