For January, the starting town was reworked, building interiors started to be added, and implemented some data tracking. Got the flu mid-way through the month which really brought productivity down but at least some stuff was able to be completed, to inch Bright Red Skies closer to completion.
Rework Dosero
When I first made the layout and design for Dosero, I had a completely different opening planned. But now that the beginning events are a lot different, the layout of Dosero needed to also be updated. The key locations that were missing were the market, jail, and the academy. The original layout was too small so on the first pass of the update, the fence boundaries were increased to leave room for the new points of interest.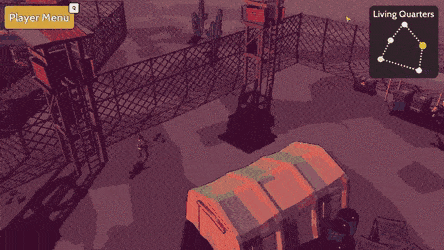 Once that was done, the rest of the town was filled in: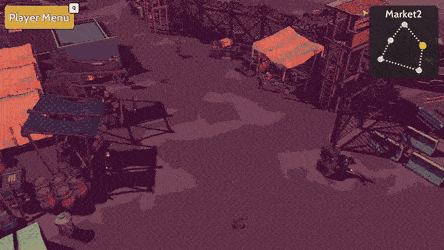 Building Interior
To me, it seemed like having a bunch of buildings in a town, but not being able to enter them, felt unsatisfying. So I'm starting to give some of the important buildings an interior. Hoping that this makes the world feel more alive and less static while allowing a possibility of adding some secrets in some of the buildings. It also helps to distinguish between what building serves what purpose, like it may or may not be obvious that this building was a jail, but seeing the jail cells should clear that up.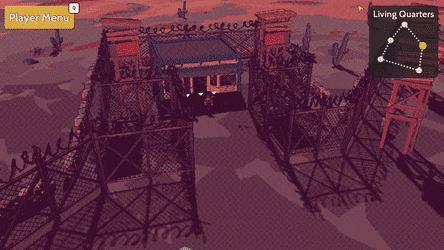 GameAnalytics
Something I wanted to be able to do for a while and implemented this month, is to track data in the game like seeing how far you get, how long you play, if there's anything that's confusing and gets you stuck, and finally if there are any game crashes that aren't being manually reported by people. Not everyone has time to give feedback, but having the data in front of me can be really helpful when trying to make game design decisions since it might be able to determine what features are fun and what aren't. Or if there are points in the game where too many people get stuck then I know to reduce the difficulty. But honestly, the most important feature would be automatically seeing any game crashes and the corresponding log message, since that will be huge when trying to test/debug the game.
Behind the Scenes
This is a section of the devlog where I like to talk about the parts of the game that were improved but aren't necessarily big enough to have their own section. For January, there were no extra features worked on.
Going Forward
January was a bit of a rocky start to 2020, but I'm still very optimistic about the possibilities for Bright Red Skies! For February, some of the things I want to complete are:
Finish the other 2 building interiors of buildings that can be entered.
Start working on the intro sequence.
If you have any suggestions or want to give your opinion on the game, follow me on social media, I listen and respond to all comments :D
Discord: Discordapp.com
Twitter: Twitter.com
Reddit: Reddit.com