Today, August 12th 2016, Beyond Enemy Lines launches on Kickstarter and Steam Greenlight.
With the the funding goal of 7.500€ (~$8.400) I want to ensure a high quality release with some improved features in Q1 2017. Backing 15€ will grant you access to the final game on Steam, 25€ grant an additional Beta-Access and with 35€ you are able to play and test each Alpha-Build.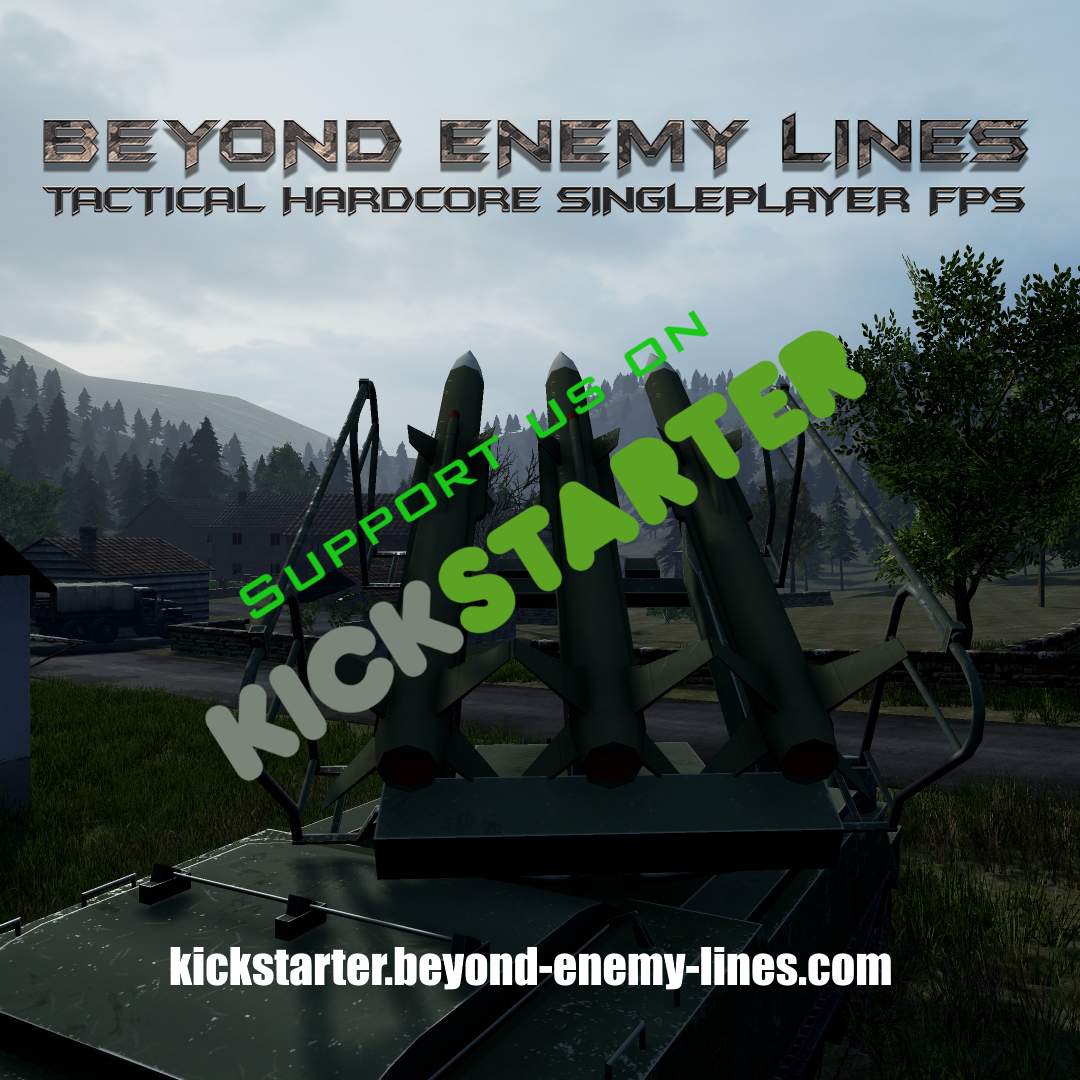 Backing 100€ or more allows the backer to actively take part into the development of the free post-release content (Backer Mission Project Bronze. Silver, Gold, Platinum).
There is also a Alpha Demo available to download on the official Beyond Enemy Lines Homepage. The 1GB large download contains a build of Beyond Enemy Lines with the current code of the internal Alpha and allows you to play 2 complete missions:
Trainyard (IGI 1 remake)
Village (Story-Mission)