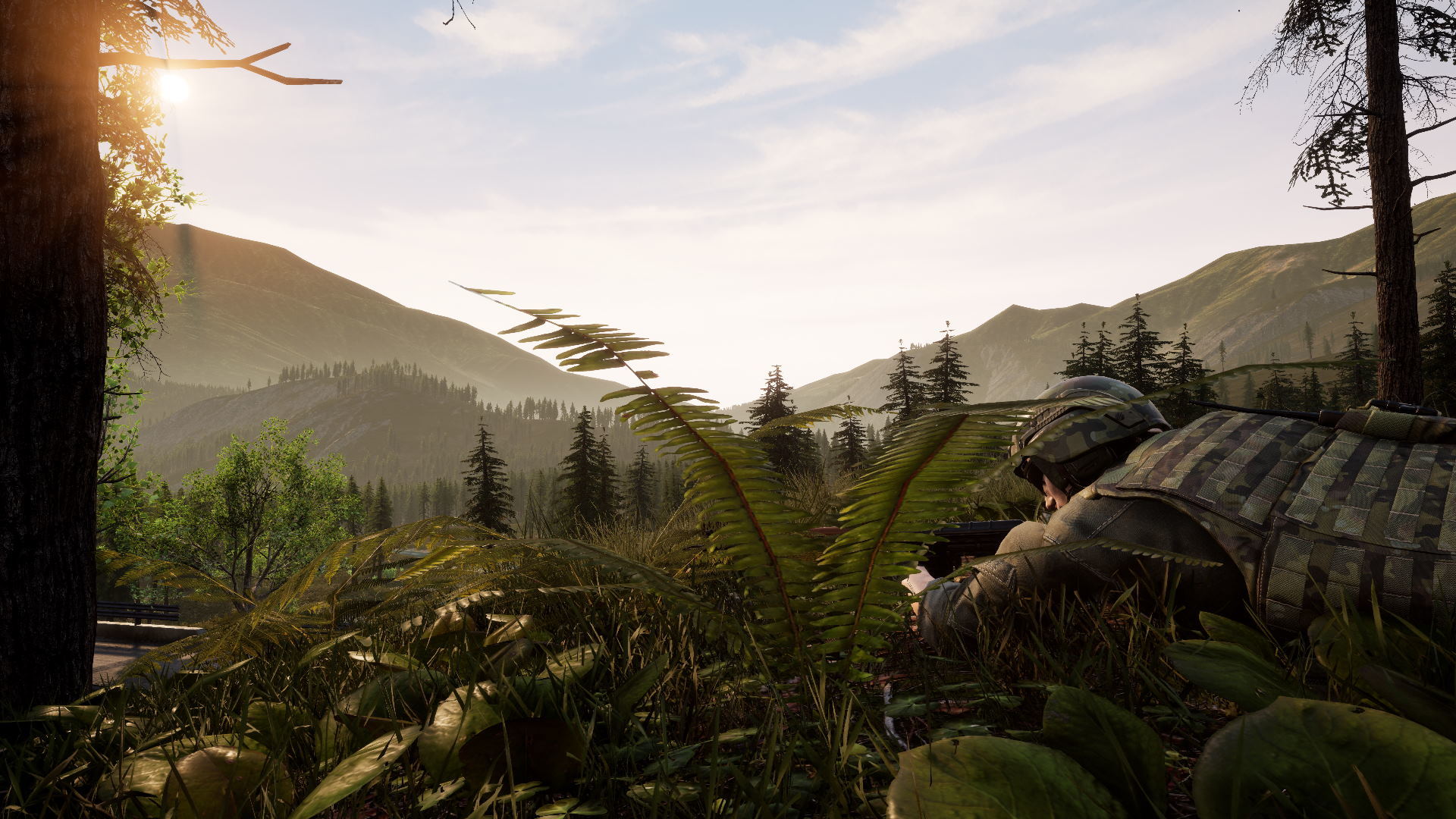 Release Date
Beyond Enemy Lines 2 will launch 08.08.2019 on Steam featuring 2 Story Campaigns, 8 unique (13 in total) Multiplayer Maps across 3 Gamemodes.
Launch Price
Normal Price: $24.99
Launch Discount: -20%
Launch Price: $19.99*
*Or your regional equivalent.
As some of you might know from Beyond Enemy Lines 1, Polygon Art does not join the massive discount sales. This will be the best price you'll get for a long time!
Singleplayer
Beyond Enemy Lines 2 Campaign
Content: 7 Missions
Playtime: ~10h (on first run, depending on skill and playstyle)
Story:
At 06:00 hours yesterday morning contact was lost with Abkhazia, an autonomous region south of the Greater Caucasus. Intercepted radio messages talk about heavy military activity. We still don't know how it stands on the damages and the origin of the of the occupying forces are unknown.Intel is currently not able to provide any sitrep. All satellites in the region are offline and redirecting satelites will take a while. Until then we are blind. And this is where we are coming in: give us some eyes on the ground!
Warhead Campaign
Content: 1 Mission at Launch (7 additional following until December 2019 as DLC's)
Playtime: ~1h per Mission (on first run, depending on skill and playstyle)
Story:
This mission has top priority. Target: Mikhail Volkov. You are to locate him and bring him out for debriefing. Mikhail Volkov is our only link with the heist of the warhead. Mikhail is held at a military tank base. The whole area has excellent air defenced. We have to place you some distance from the target until those defenses are disabled. You will travel to the next goods yard - there you will resource transportation. The whole operation is simple - there are three stages:
1) Acquire transportation assets.
2) Disable air defences
3) Find Mikhail Volkov and safely extract him for debriefing.
Multiplayer
Conquest
A large-scale game mode with up to 32 players fighting for the control of key objectives. The team holding the most objectives is in the lead and will drain the enemies tickets. The team with the most tickets left at the end of a round wins. Kills and objective captures will reward you with money, which can be used to buy new weapons and equipment. There are no predefined classes!
Conquest will support Ground vehicles at launch only. Air vehicles are in development and are added as free post launch content.
Team Deathmatch
This mode pits your side against the enemy and you need to defeat as many enemies as possible while protecting yourself and your team mates. Infantry based units combating each other to the death. Kill or be killed!
Coop
Join up to 3 other friends or strangers to fight against the AI in specially designed missions.
Coop Generator
Let the Random Coop Mission Generator generate a unique cooperative operation deep beyond enemy frontlines in a large, open world map.
Free Content Updates
All future Multiplayer Updates (Maps, Gamemodes, Weapons) will be entirly free for everyone. There will never be be Lootboxes, Microtransactions or an Ingameshop!
Dedicated Server
Beyond Enemy Lines 2 supports Dedicated and Peer-To-Peer Servers, Dedicated Server Files are included within the game folder. You are free to set up your own server with your own rules.
It's your server - you dictate the rules!
Bot Support
All multiplayer game modes have full bot support!


Add Beyond Enemy Lines 2 to your wishlist now!
---
Official Site: Beyond-enemy-lines.com
Developer: Polygon-art.com
Discord: Discord.gg
Facebook: www.facebook.com/BeyondEnemyLines
Twitter: Twitter.com