Hello, gamers and readers of IndieDB. It's great to see you guys here again since the in-game preview of our game. And now, here's the latest update of third-person water shooter - Battle Splash.
First of all, we would like to send many great thanks to all of you in the community after the success of our first in-game preview. We are totally surprised when our game reaches the #1 rank on IndieDB for the first time, as well as hold the position for such a long time. You guys have made contribution that we can gained this achievement. Once again, thank you very much!
During the in-game preview, many people concerned that our game haven't shown much gameplay, despite the fact that the trailer was made with in-game graphics and we did put a small portion of gameplay in the end of the clip. We acknowledged that because we don't want to take a risk of burning everything and ruin the surprises. In responding to that, we want to show you guys some of the footages from actual gameplay in Battle Splash. The following clips are recorded directly from a stressed technical test session. This session was a multiplayer match consists of 32 AI-controlled characters in 4 different teams shooting each others. This test was served with purpose of checking the synchronization across the server and the client, as well as optimization between quality and performance.
Also, lots of feedbacks from the trailer imply that there are problems in terms of animations. The animation of the game (which was demonstrated in the clip) is considered to be rough and un-natural in the walking and running sequences. It's something that we barely can avoid when it comes to the point that it is a work of one-man developer, especially when it comes to the fact that gameplay aspects are the main focus of development during the time. However, we are putting the animation polishing on the near-top priority, alongside with making more contents (maps, modes, etc.). Here are some images taken from the animation revamping process by using Blender.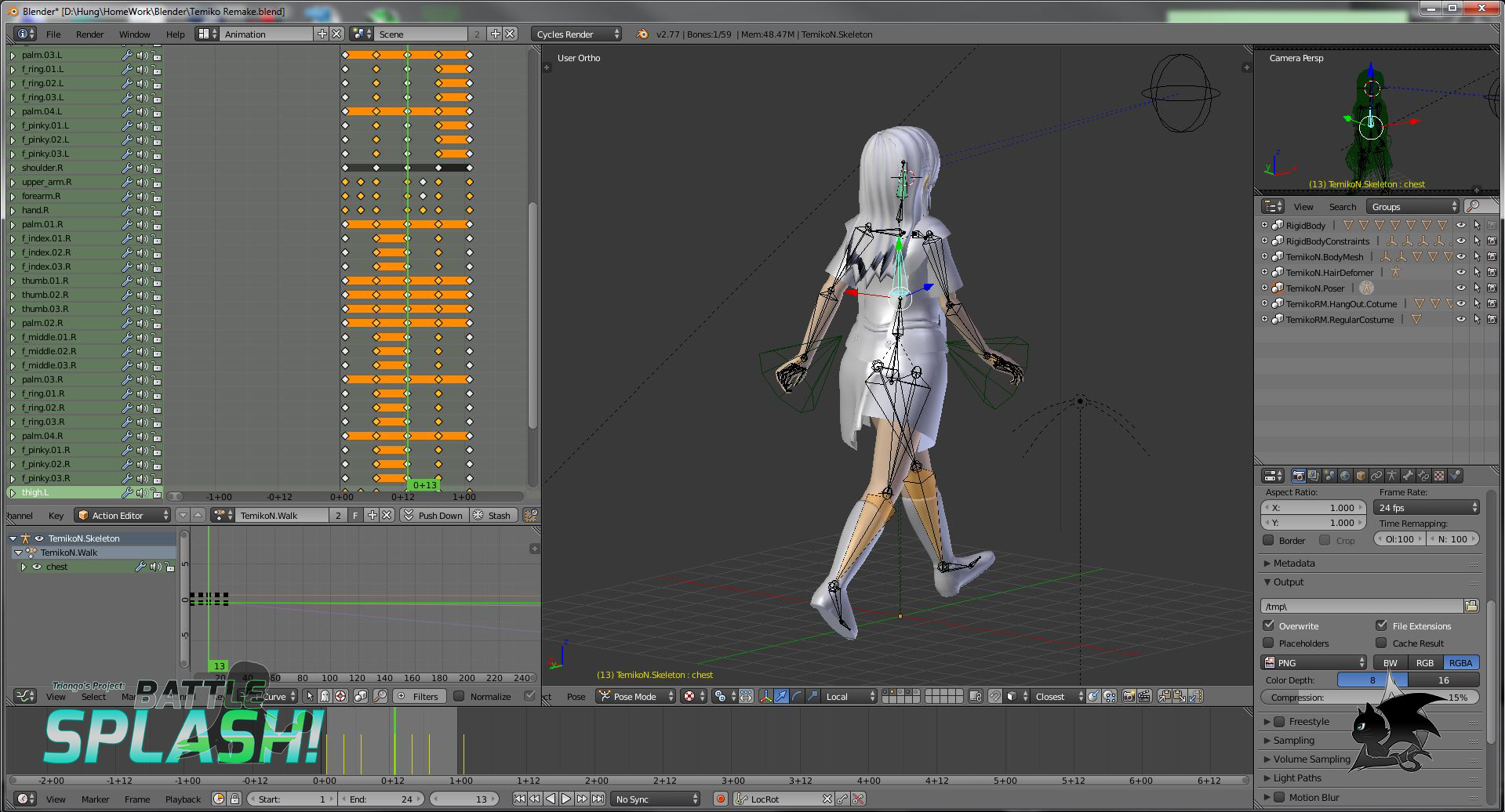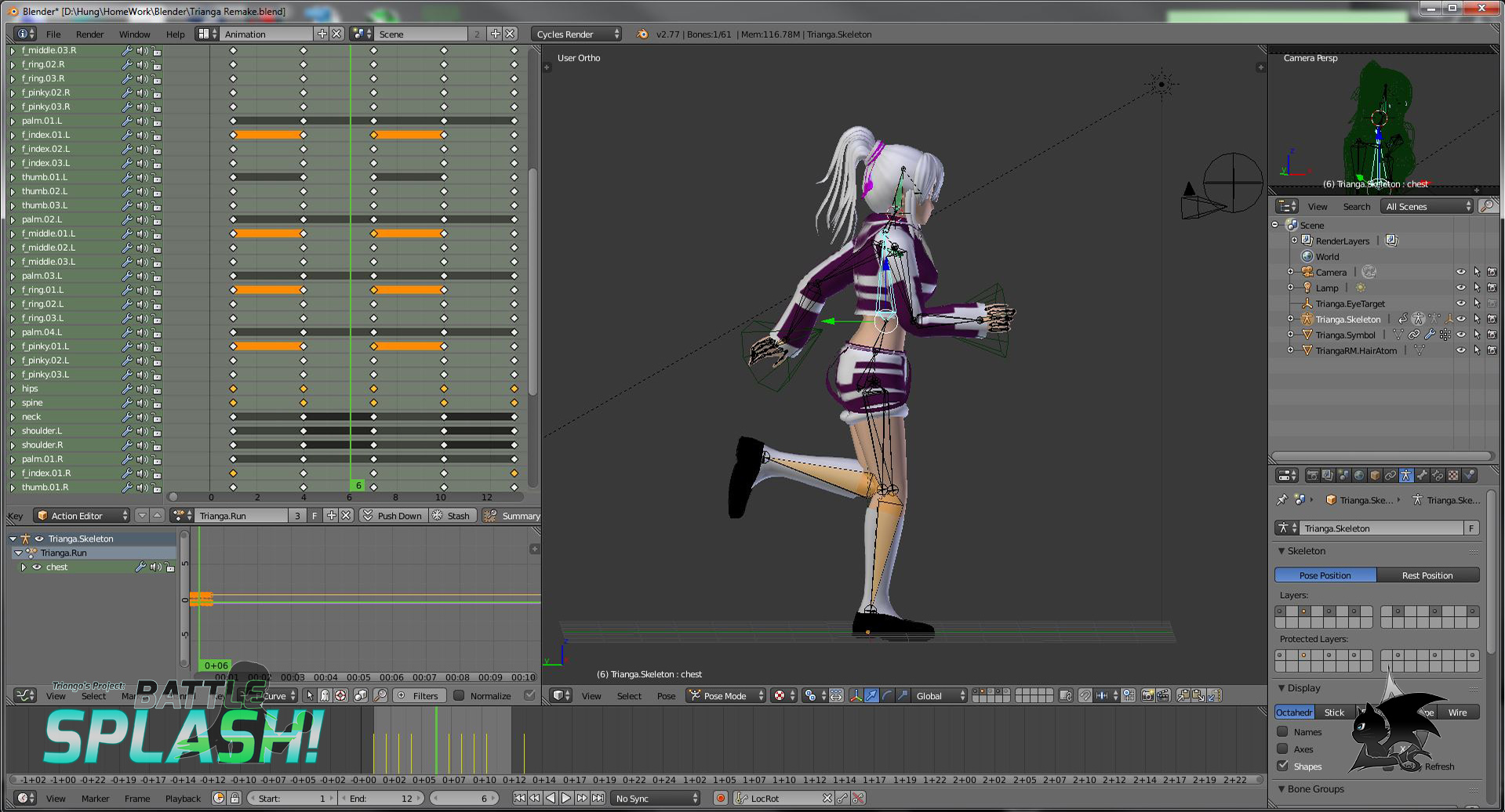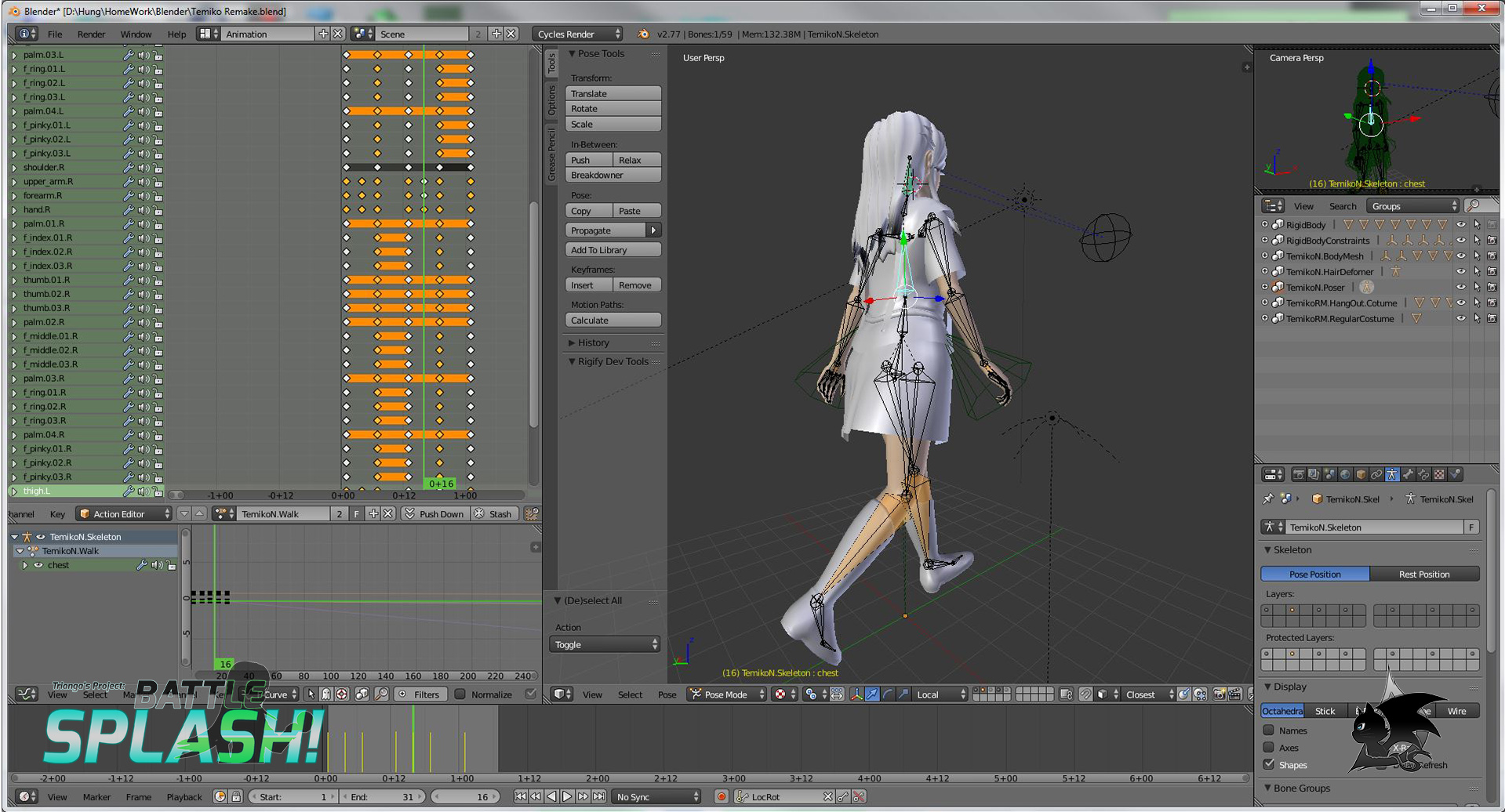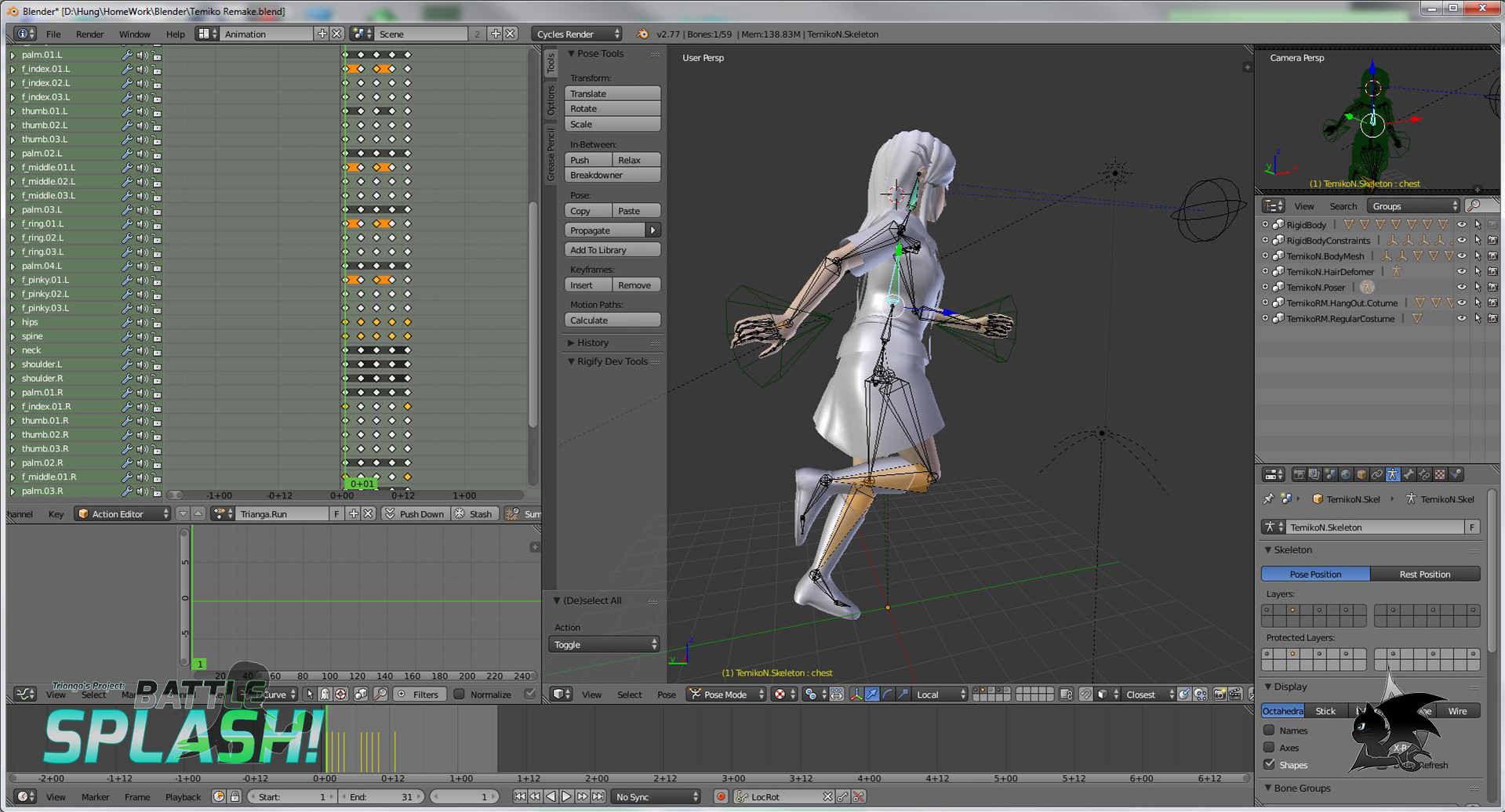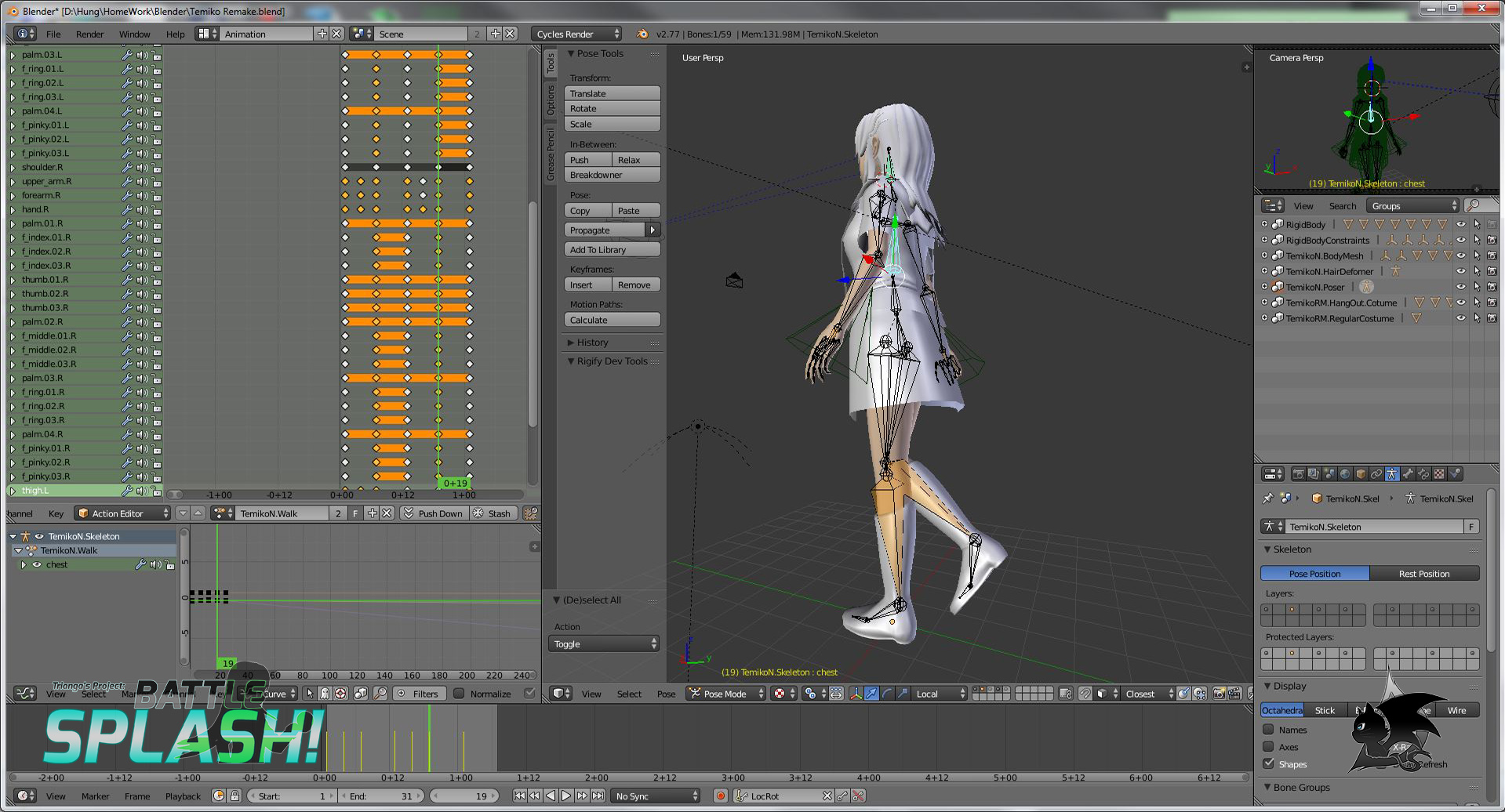 Stay tuned for more info in this page as well as our social media with the links below.
Steam Concept: Steamcommunity.com
Facebook: Facebook.com
Twitter: Twitter.com
IndieDB: Indiedb.com
Email: battlesplash@dranyastudio.com / gaminghanu@gmail.com

Thank you for reading our dev update and we wish you have a nice day! :D