Hey everyone!
Welcome to the first blog edition of 'Back Then', a game about a wheelchair-bound Alzheimer's victim, in this edition we'll be talking about what makes the game special, who we are, and where we want to go with this.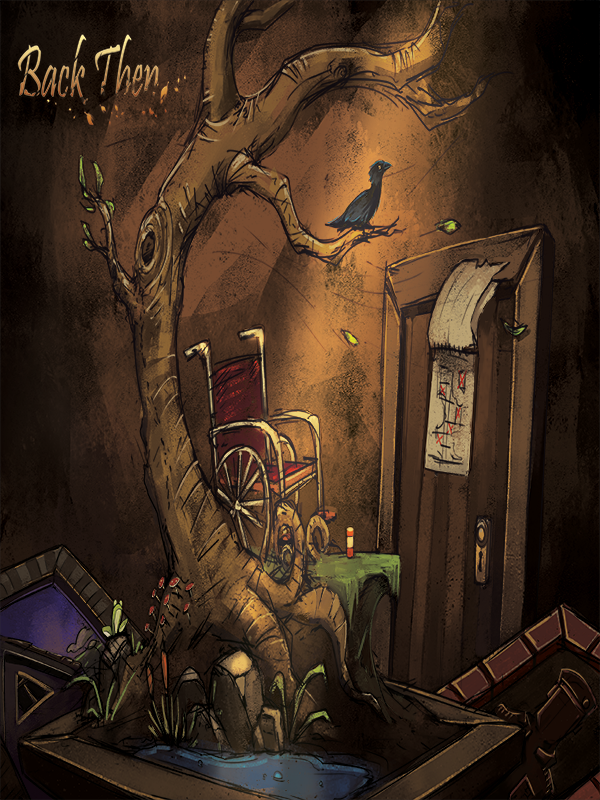 The Team
'Back Then' is being developed by two teams, one being RP Studios, a traditionally one-man studio behind such titles like "A Demon's Game - Episode 1" and "The Irrational World of Damien", as well as Outriders, a very recent studio formed by graduates in the game industry in order to create games with impact. Together we hope to achieve something truly special, a game where you feel for the characters and makes you think about your actions, mentality, and acceptance of the issues illustrated in the game.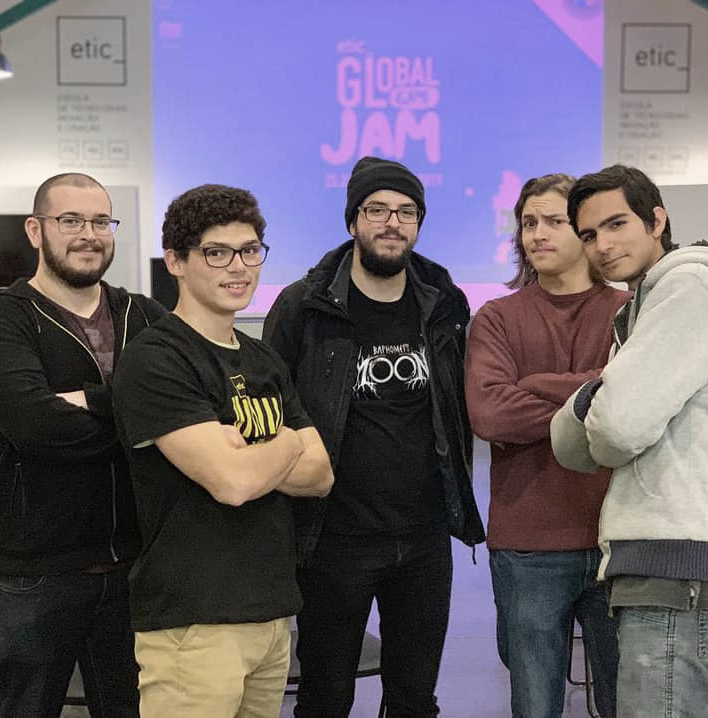 So, Aquiles, Carlos, Diogo, Calebe, and Ruben (that's me!) set their eyes in a very unique and ambitious project, but how does an idea like this even begin?
Birth of an idea
Everything began at Global Game Jam 2019, where that year's theme being "Home" we quickly decided to gather around a table and discuss good ideas that we could achieve in just 48 hours.
The challenge is clear, and we were very fast coming up with ideas, we gave everyone 10 minutes to write all ideas that came to mind, and we'd focus on the best one.
We discussed everything from a sleep paralysis simulator to other interesting ideas, but, the team wanted to make something more than a simple jam game, we wanted to prove something, so we did.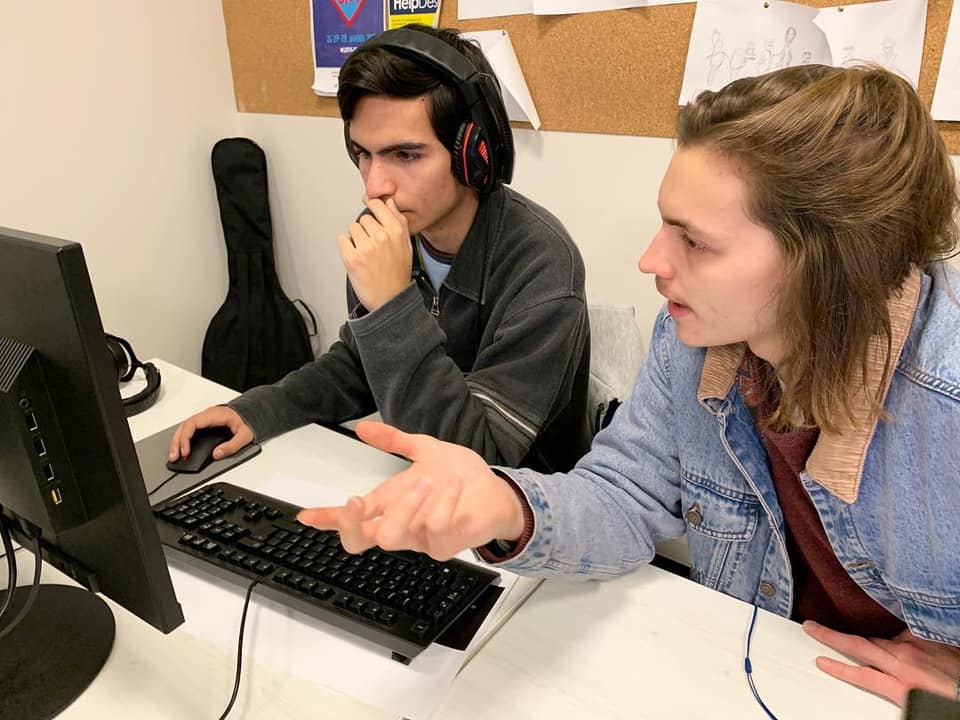 What is 'Back Then'?
Well, it's a short atmospheric first-person adventure game, with elements of detective exploration, mystery, and themes of self-discovery.
With a heavy focus on narrative, emotion and social commentary, we're striving to show people that while Alzheimer's is widely known, there aren't enough mediums in which the disease is conveyed. Nailing that message is our main goal, to show that these people suffer every day, that they are often forgotten and all they needed was a phone call to make their days better.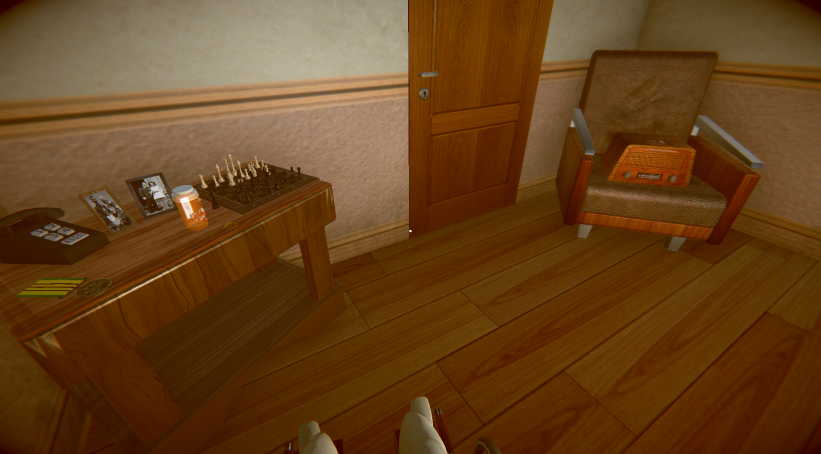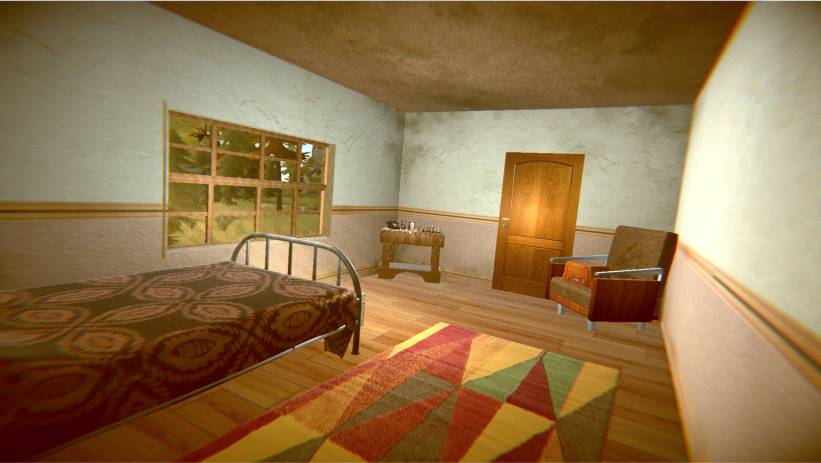 How does it play?
It's a first-person game, where you move in a wheelchair, looking down allows you to see Thomas's decaying body, you're able to interact just about anything in your room in order to find out who exactly Thomas was.
Grabbing objects and rotating them in 3D is the main way of finding story-beats, clues, and ideas, however, there are a lot more things happening than just interactions (more on that in a later blog).
For future readers, if you're looking for more info, we are very active on our twitter and facebook pages, as well as our discord server.
Facebook
Twitter Page
Discord
Thank you for reading!
Ruben