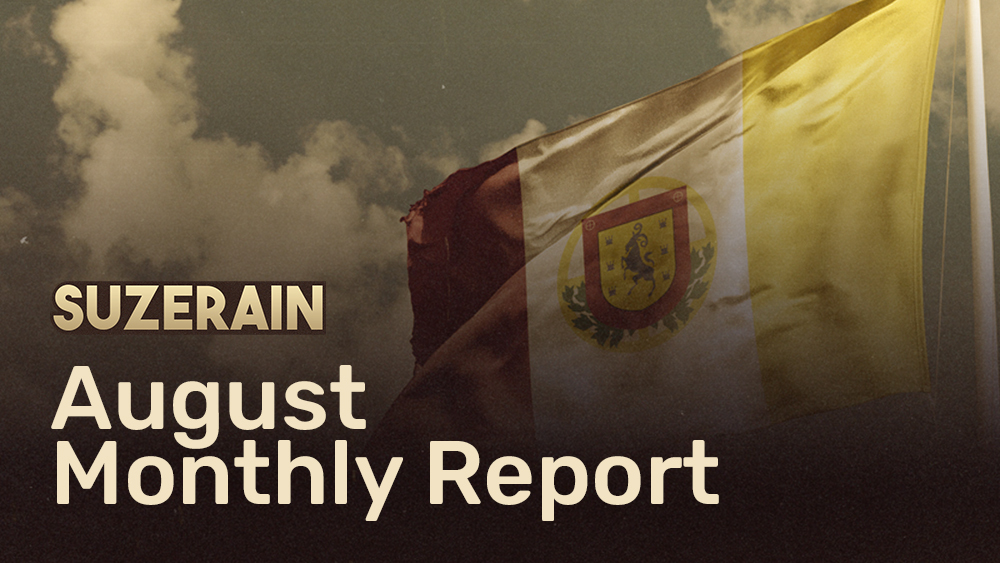 "Laceriten, Ecciniten, Bretreniten - Liberty, equality, fraternity."

The month of Emperor Augustus is behind us and it is a good time to take a look at the tasks we accomplished and the road ahead. This report will include a few teasers towards the middle so if you don't want to know anything about the late game please don't read further.

A new writer joined us! Rachel has joined the team to help with writing, editing, and finalising the personal storyline. She is a very skilled writer who has already improved a dozen scenes and the overall narrative design of our two exciting story flows.

Our narrative review continues and we are tackling societal elements that were lacking consistency and prevalence throughout the game. The world of Suzerain is different and old, and we needed to make this obvious to the player in order to achieve full immersion. Moreover, some of the gaps between decisions and scenes are being slowly mended to increase the interconnectedness of the story elements in the game.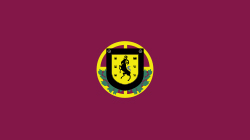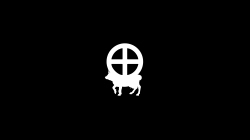 Guess what these flags represent and respond in our Discord server here: Discord.gg

The conclusion of the main political storyline is near thanks to Ilke's design efforts and we are taking a final look at the late game decrees, the media influence and police actions. Other key choices are also considered before we take a step towards the finalised endings as they are connected with a portion of these actions. We have also finalised the design of the decrees panel and implemented the functionality. You can find an older mockup of it below.

[CONCEPT - Contents Subject to Change]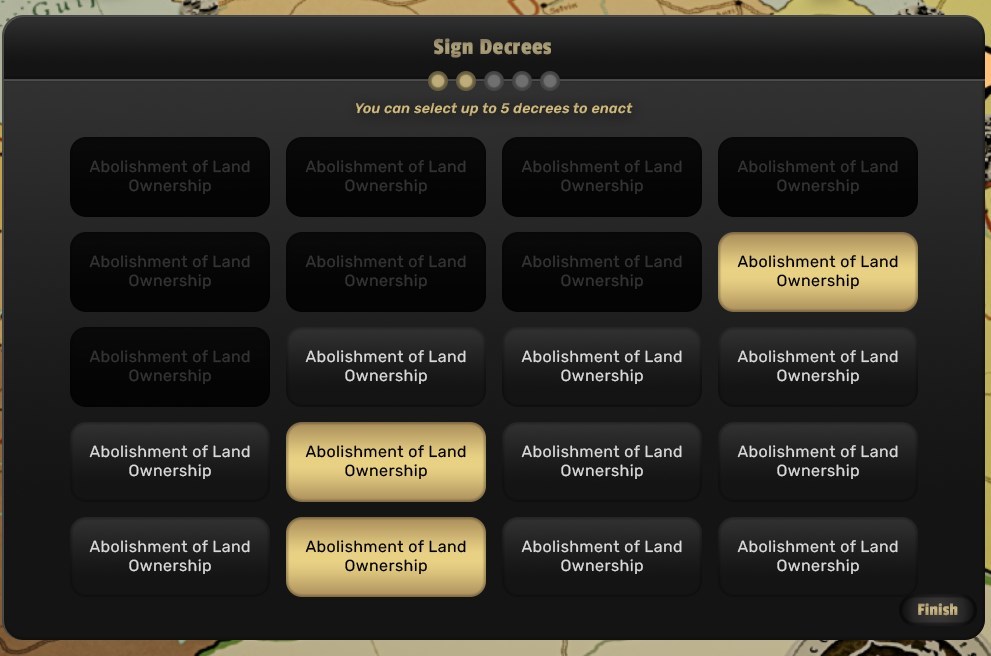 The Oligarchs storyline ended along with the range economic expression of planned, mixed and market economy doctrines with additional economic choices being near to completion. Ozgun has excelled in executing the final storyline. Key characters like Walter Tusk and Marcel Koronti are as expected playing a big role.

We have added a key choice of either nationalizing, privatising or not changing the big four corporations in the story with a bespoke UI. In the interface the player can further determine the percentage of ownership being bought or sold by the state. There are also a set of choices depending on previous player decisions that are very exciting. Will you eat the rich or feast lavishly with them?

[CONCEPT - Contents Subject to Change]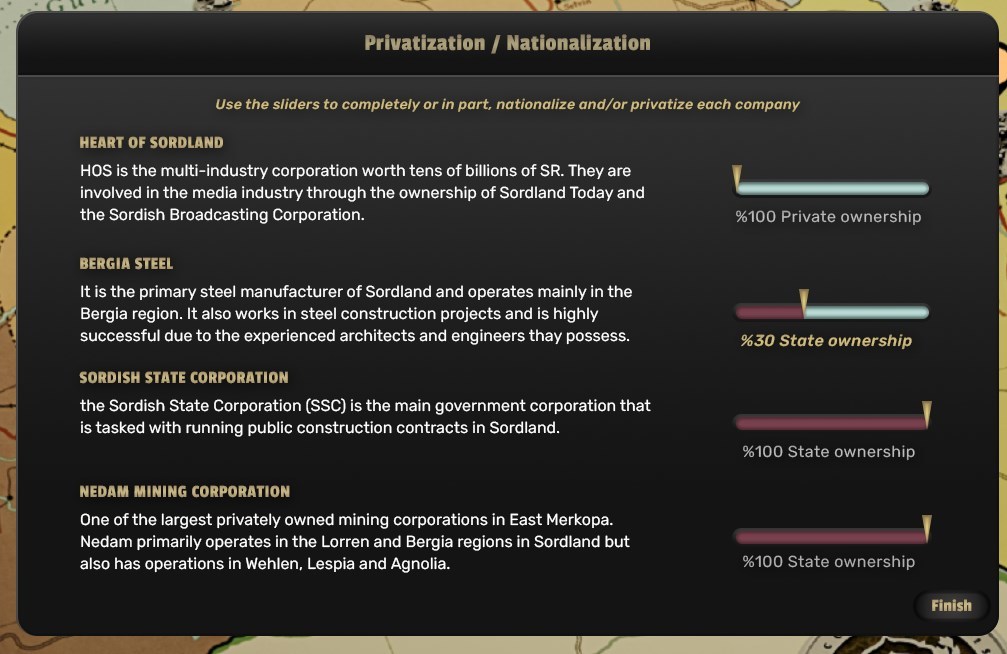 We attended Gamescom 2020 through the Indie Arena Booth. This cool digital event drove attention towards our game and increased our presence on Steam. Next up is PAX Online from September 12 - 20! We'd love it if you share your experiences with Suzerain on social media to spread awareness and support our election campaign!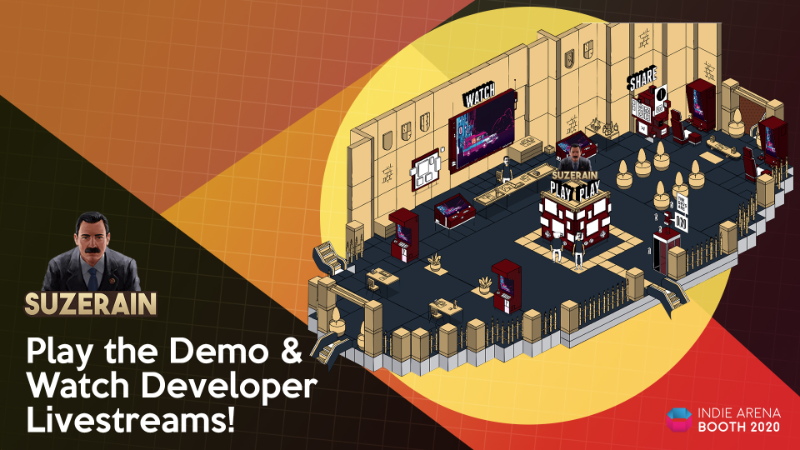 Additionally, our Producer and Managing Director Ata has been working on the next business step in the evolution of Torpor Games. We will make a press release on the exciting subject when the time comes!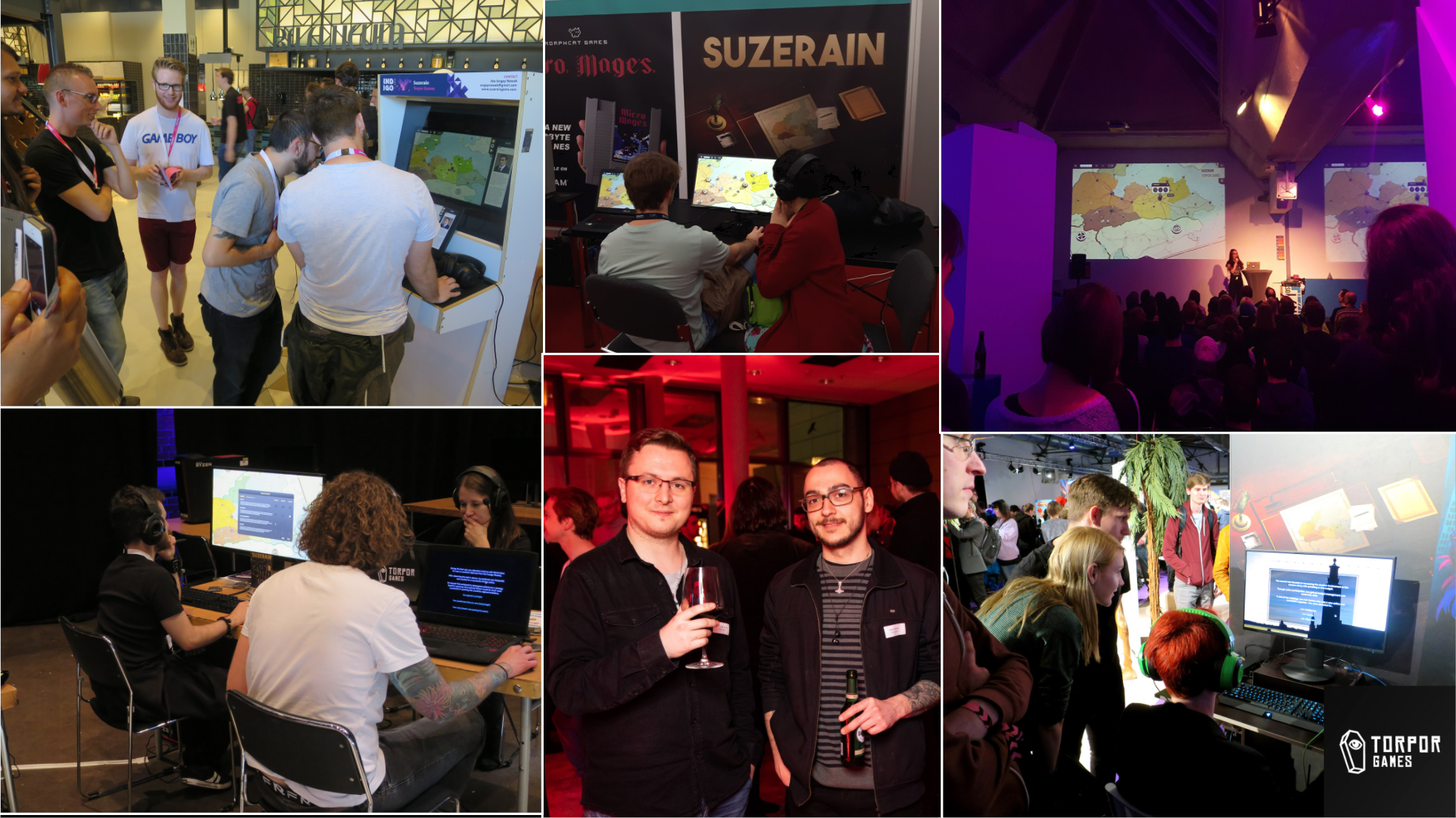 See you next time in the September report and thank you for your support!

Want to keep a closer eye on the development? Sign-up to our newsletter to get the latest breaking news for Suzerain.





Share this game with your friends and head over to our Steam page to wishlist Suzerain.

Thank you and see you next time citizen, Glory to Sordland!