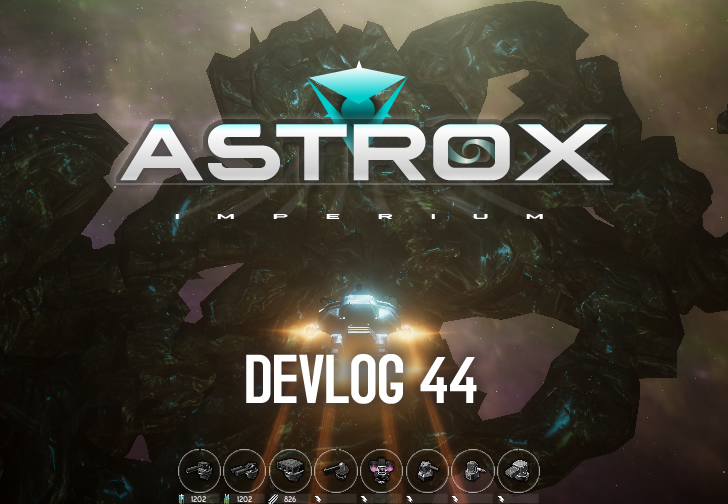 In the episode, I show how each Mercenary in your fleet has morale and loyalty values. The morale of the Merc represents how happy they are with the job they are doing. Each Merc has a talent or a specialty. If you Make a combat Merc go mining, they aren't going to like their job for very long. However, if you throw them in combat, their morale will increase to high levels, thus allowing for the increase of their loyalty.
Once a Merc's loyalty has reach 100%, the Mercenary will befriend you, offering to fly in your fleet at no cost. This removes the constant attention to their morale and loyalty, as those penalties will be reduced to 10% of their normal effect. If the loyalty of the Merc drops to 0%, they will abandon your fleet, and take with them a few credits as severance.
New Fleet NPC hud
I am currently adding a few way to allow you to boost the morale and loyalty of your crew simply by spending credits at the station lounge. I will also be adding functionality to the scripting system the will allow you to navigate your way through a number of options to attain a successful boost in morale. Similar to the Chat Dialog missions, based on the choices you make, you can win a morale boost, loyalty gain, or even suffer a penalty to either.
I have made a number of changes to some of the map system functionality regarding the sliding camera. I have now made it necessary to hold alt if you want the camera to auto slide to the selected location. Releasing the alt key will return the camera back onto the currently location of your ship. This makes much more sense to me, and eliminates the awkward mis-click due to the camera in miss slide during GPS selection.
New Scripting Commands for the ModTools
New scripting options allow for menu items in the dialog panel. I have begun to attach the default interactions with all of the structures. In the example below, you can see the inside of the community farming center structure.
After a few months getting everything ready and assembled for Steam's approval, the Store Page is up and running. If you have any specific questions or comments about the game, I am on there daily, so stop, even if just to say hi.
Astrox Imperium will be launching on March 23rd!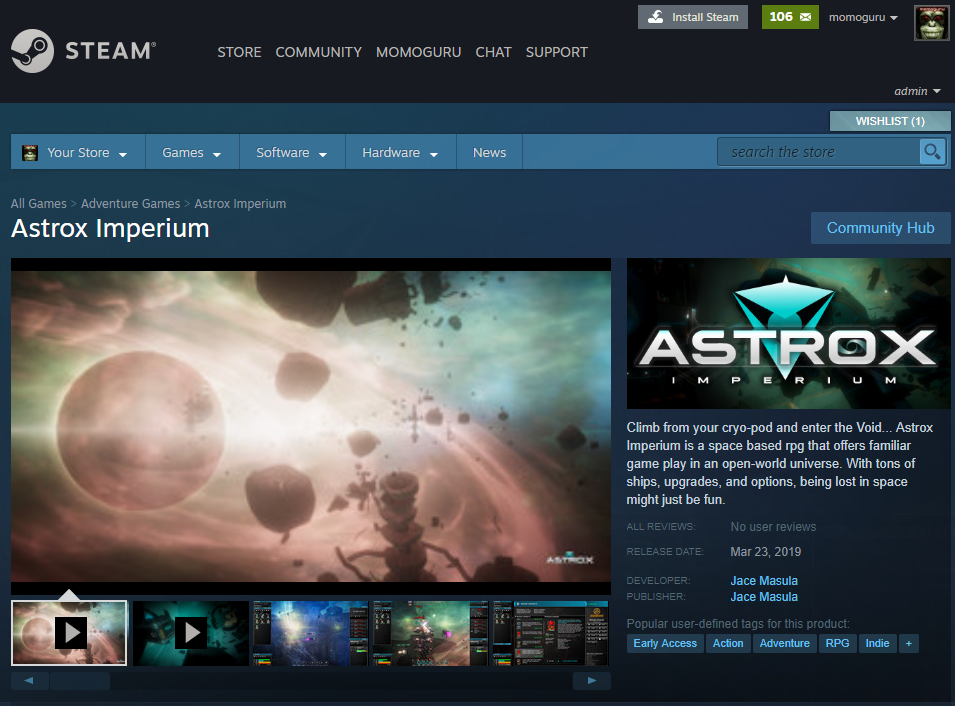 Be sure to add it to your wishlist if you want to be notified when the game launches in Steam Early Access.
Also, feel free to stop by and chat with me and a few testers on our discord channel. They will be happy to answer questions and post videos of specifics if you bribe them with chocolate.
Head over to the official website of Astrox Imperium for links to the discord and social media websites.