Hello IndieDB, and sorry for my absence.
I have decided to drop by and finally update the community on the state of things in the world of NCIndie and Project AZ. Between longer shifts, family life and health issue's - I took the foot off the throttle as far as Project AZ was concerned.
That said, with the above standing in the way, I still managed to plod slowly on - as and when free time popped up - and over the past few months I had managed to get a large amount of work completed on AZ, lots of assets created etc. But something was amiss! I couldn't quite stay focused on the project, kept making drastic changes - and was just not happy with how the project was shaping out.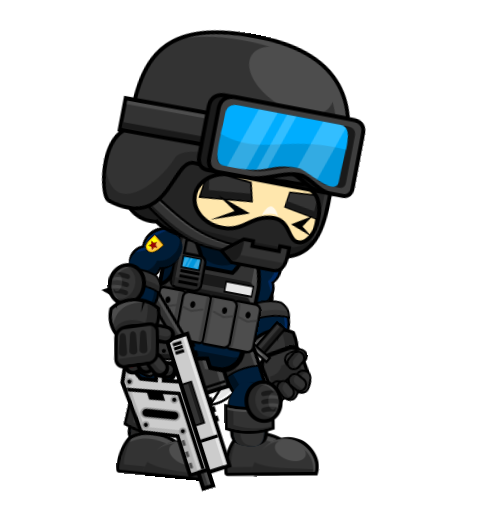 This is when I realised that I was UNHAPPY and fast falling out of love with my own project and hard worked hobby! It is then that I realised that something had to change - and fast!!! So I made some BIG changes...
Over the following few weeks after debating, reading, researching and watching different videos and tutorials on another famous game engine, I decided that Unity 5 was just not where this project belonged - no offence to the fantastic engine that they have created, but I felt limited using it. Things took longer to do, longer to work out and even longer to correct (although this is probably just me).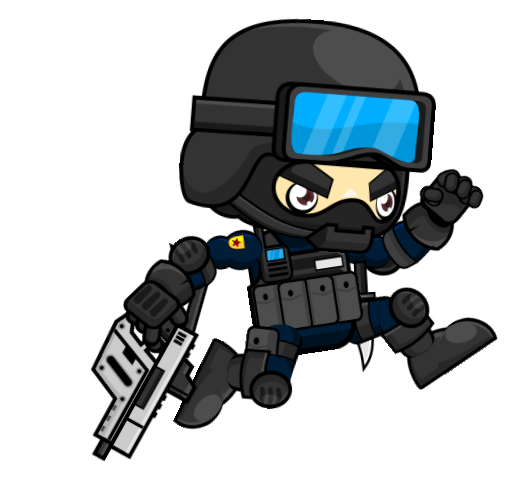 After hours upon hours of watching the mentioned tutorials and reading up on the - much loved by the community - UE4 Blueprints capabilities, I realised that this was where Project AZ belonged. But I was lacking massively in knowledge of Unreal 4 and the whole mammoth C++ workings!! Even though I lacked knowledge, I decided to make the JUMP to UE4.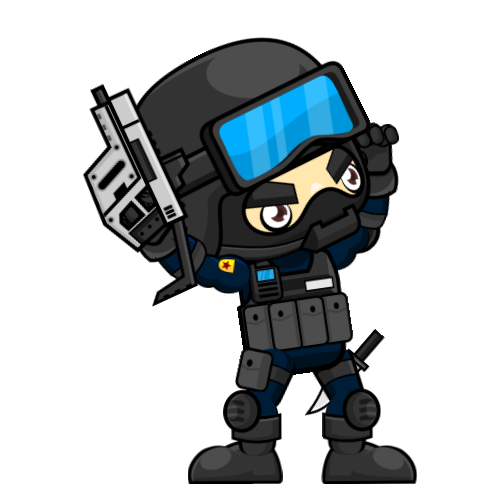 WOW wasn't it the greatest decision of this project to date! I have achieved so much in the past few weeks using the blueprints of UE4, than I did manually typing out code in C# and using Unity. I even managed to get going faster in blueprints than I did when I purchased Playmaker (A very strong Blueprint contender for the Unity engine) to help out and reduce the amount of coding lines needed typing.
One dilemma solved... But onto the next!
After making the switch I realised that the other reason for not completing the project and staying focused long enough, was because I was never a fan - fully - of platformer style games. By creating a game I didn't quite fully have a love for - I realised that I couldn't possibly create a game and expect fans to like - or love - it, if I didn't! So my next decision was to change the genre of game from a platform/shooter hybrid to a Top Down Shooter with RPG elements... Something I loooooooove!
Now, with all that off my chest I have a screenshot of a level area I started working on last night in the TD view, I also have a video of that level so far with a third person character strolling around. By testing in Third Person, this allows me to get a better feel of the level and gives other idea's too...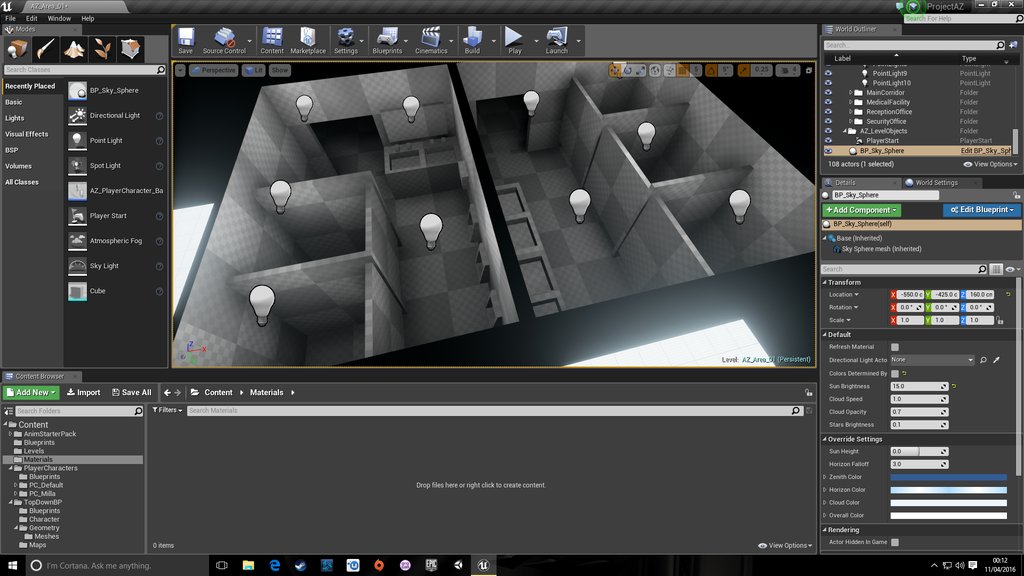 This is my grey-boxing, this gives me place holders for how I want my levels to be laid out. A much better look is contained in the video, but this will not be the final camera view of the game - Third Person Camera is used for testing environments only!
My next update will follow very fast off this one. This will contain better info on the game, as well as screen shots of characters etc. Maybe I'll spill even more... We shall see!
Until then folks, thanks for letting me bore you with the mass wall of texts! Hope it was an insightful read.
G'night