After weeks of hard work and lots of back and forth, Aelizia's concept art development is finally coming to an end. As mentioned previously, it has been harder than anticipated, with high and low points. Thankfully, after encountering some obstacles along the way, we got back on track and the journey is almost over! So, buckle up and get ready for the last part of Aelizia's character design journey. We'll pick up right from where we last left Aelizia at the end of the first phase of character development: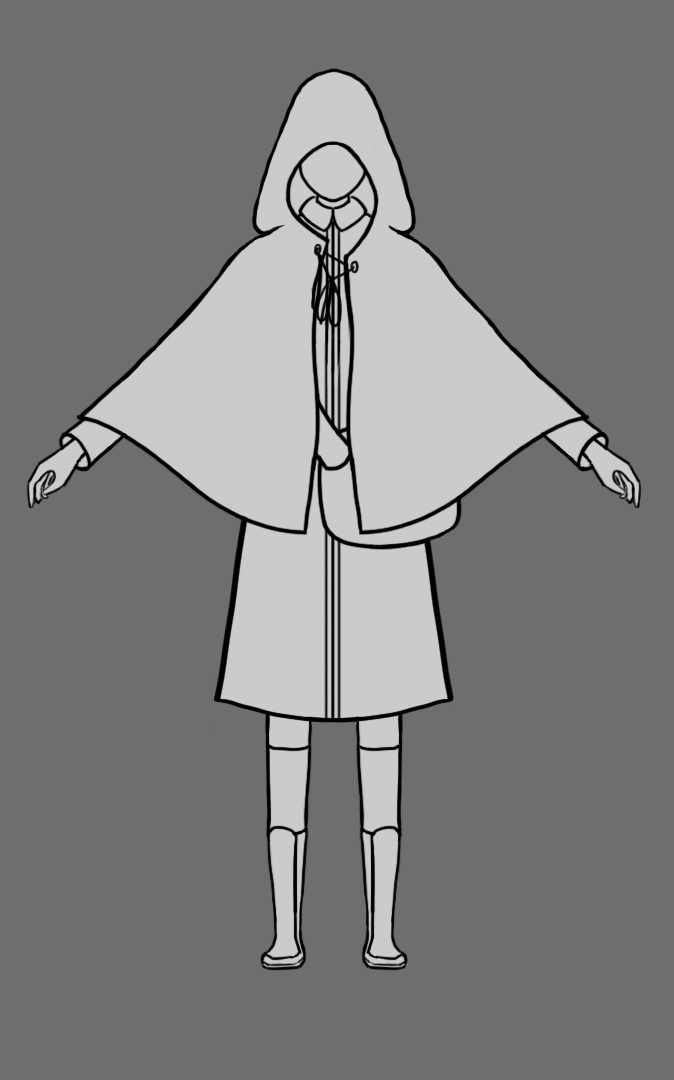 We had finally arrived at a representation of Aelizia's clothing that suited both the narrative and her personality and background. So, after improving the boots and adding different values to each part, It was time to delve into the details, starting with the hair. As usual, we began with silhouettes to get an idea of the shape we were going to represent. Due to Aelizia's age, we focused on braids, bangs and a middle part to give her a more youthful appearance: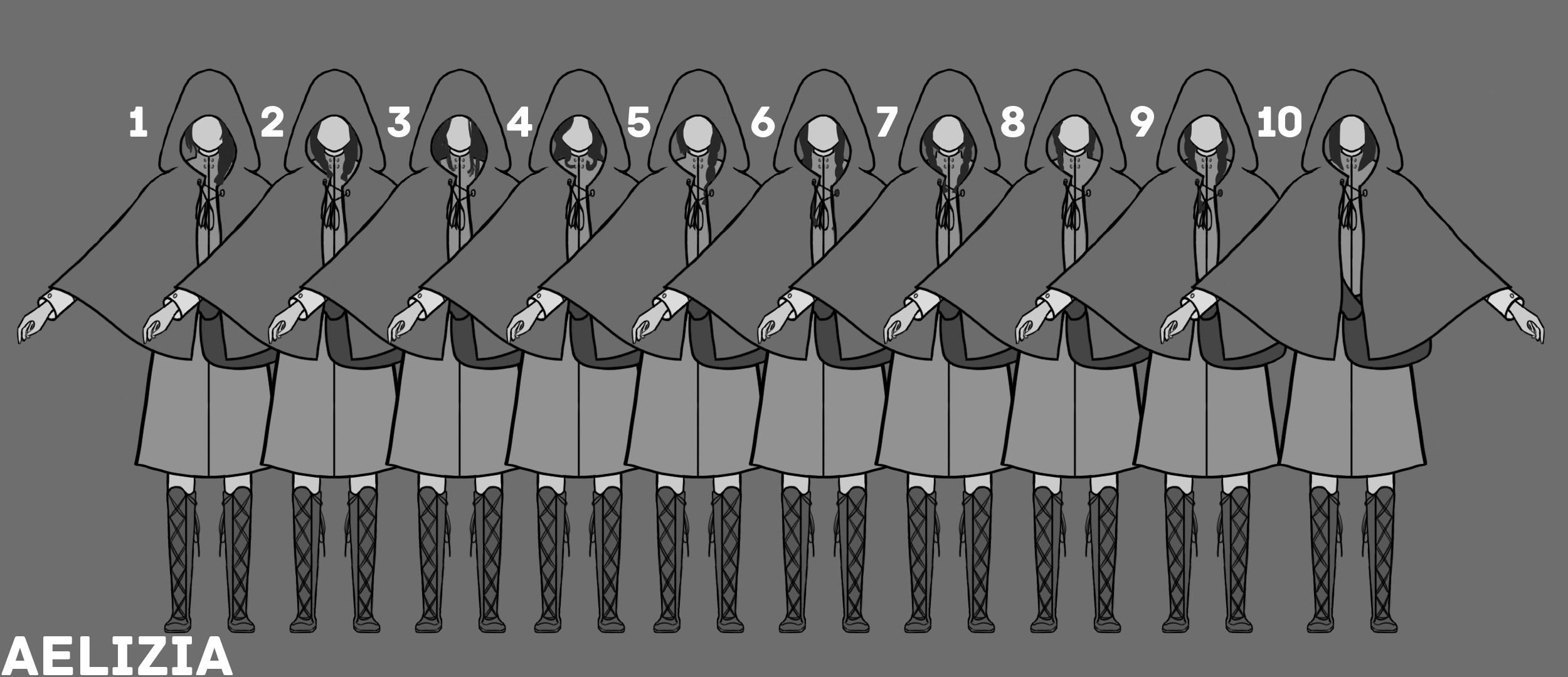 After selecting a few silhouettes, we moved on to sketches, and Aelizia also gained her facial features. Since her face will be mostly covered by the hood, defining her features wasn't really a priority, but we found that it really helped us visualize her and see her as a person. Aelizia was coming alive on the screen, and we were very pleased with the result.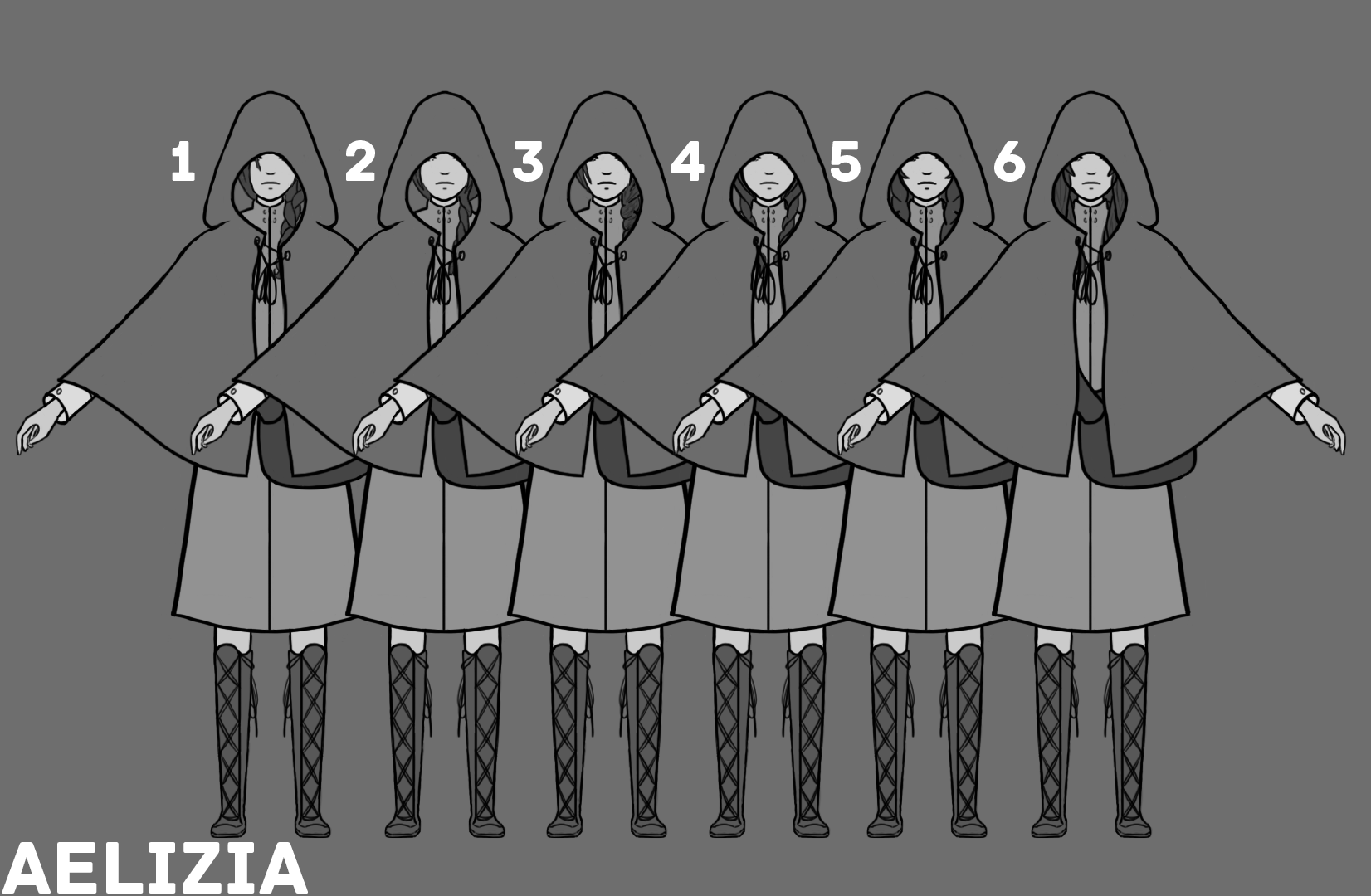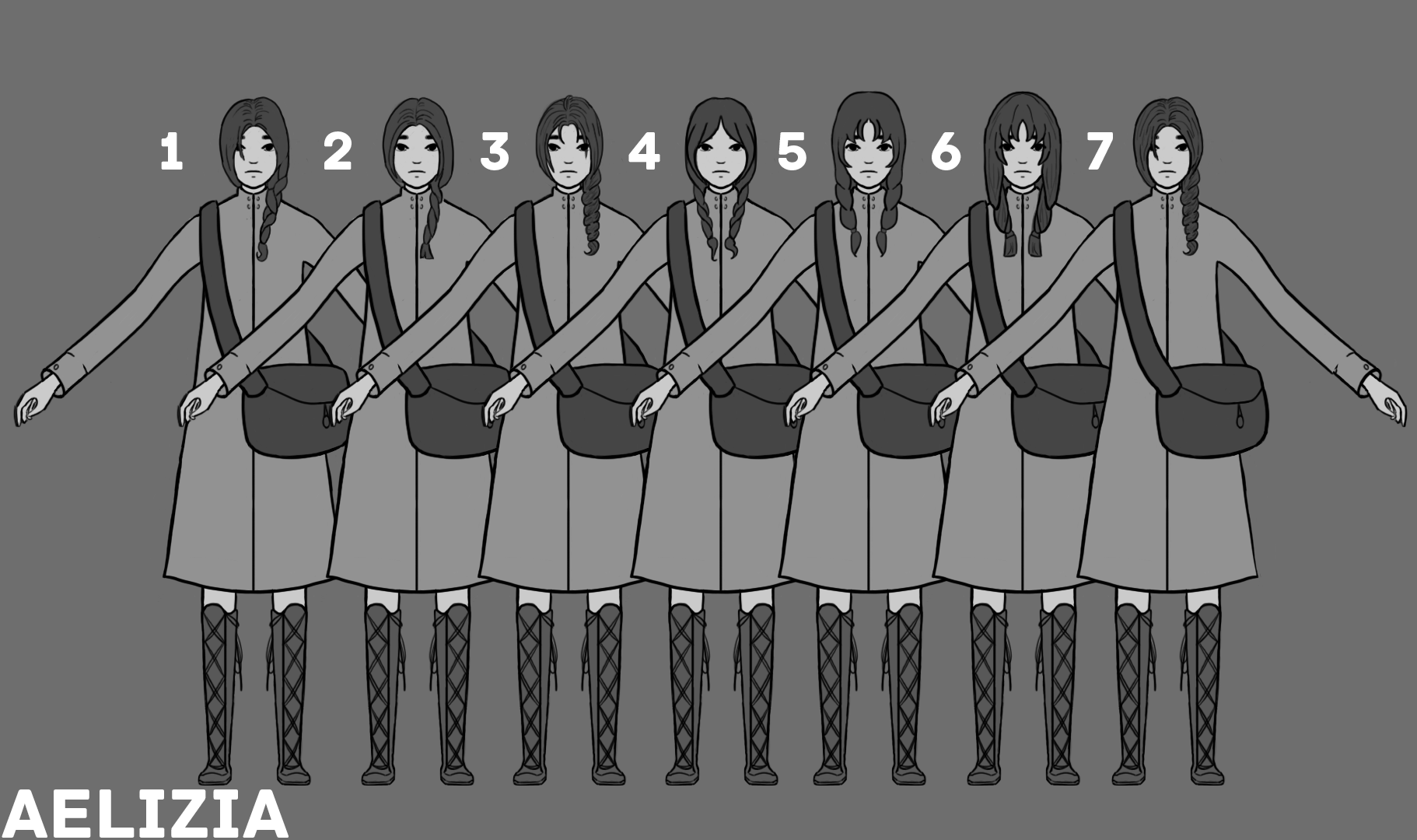 Finally, we picked our favourite and Joana created Aelizia's model sheet, both with and without her cape: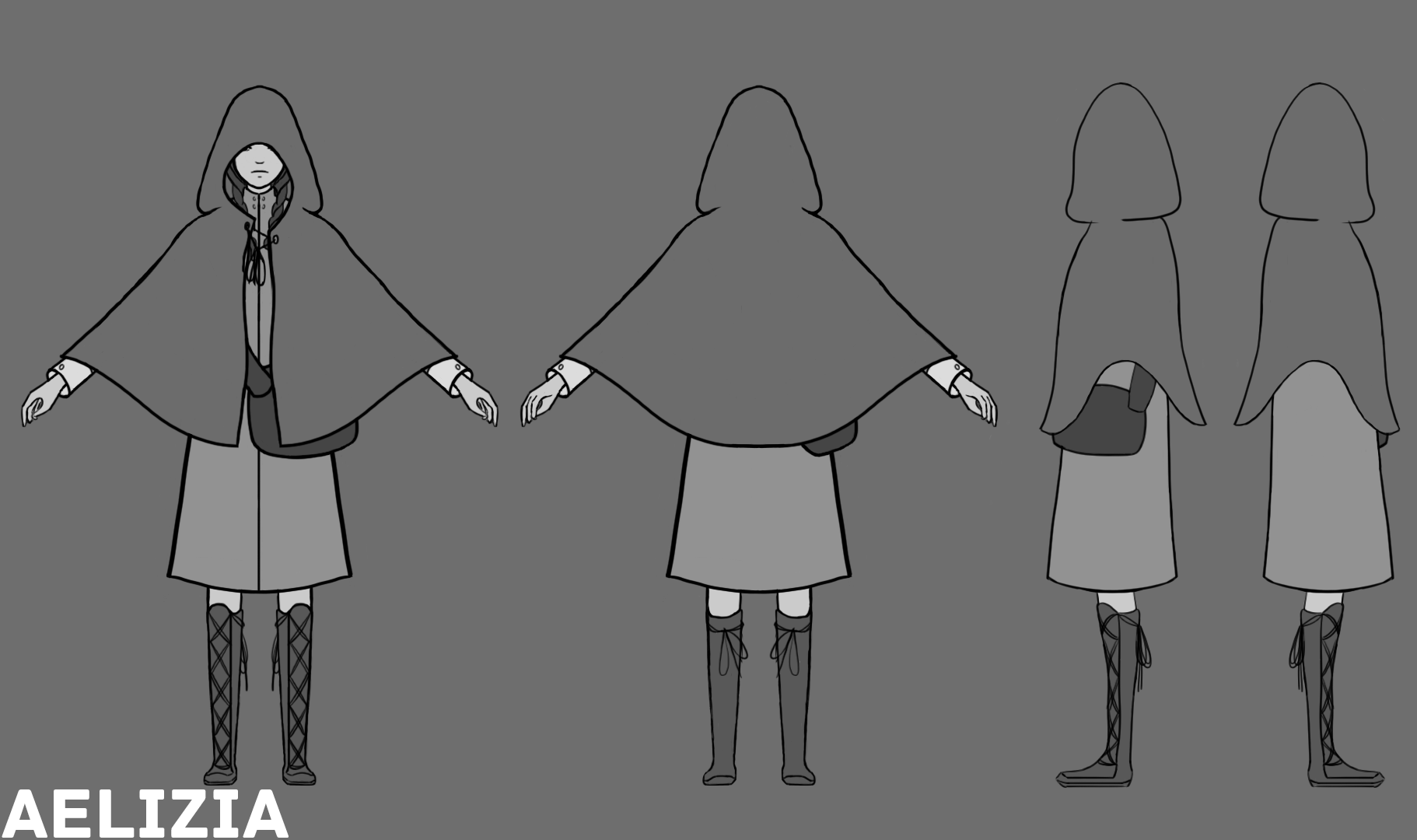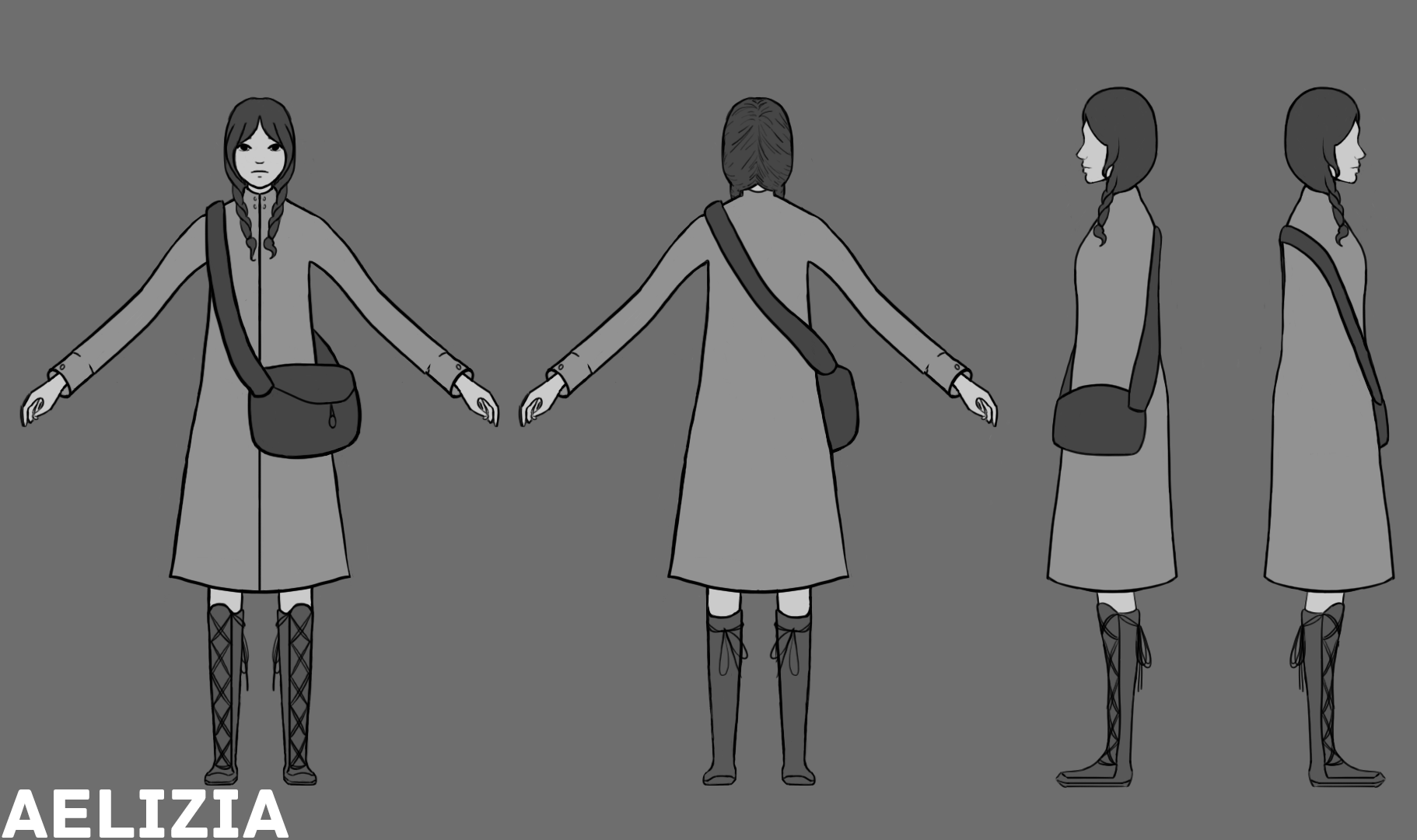 It was finally time for colour tests, and we experimented with colour palettes which fit the aesthetic of the game and its environment, with dark undertones and desaturated colours. Since we wanted the cape to be to be the centre of attention, the clothes beneath it are plain and discrete.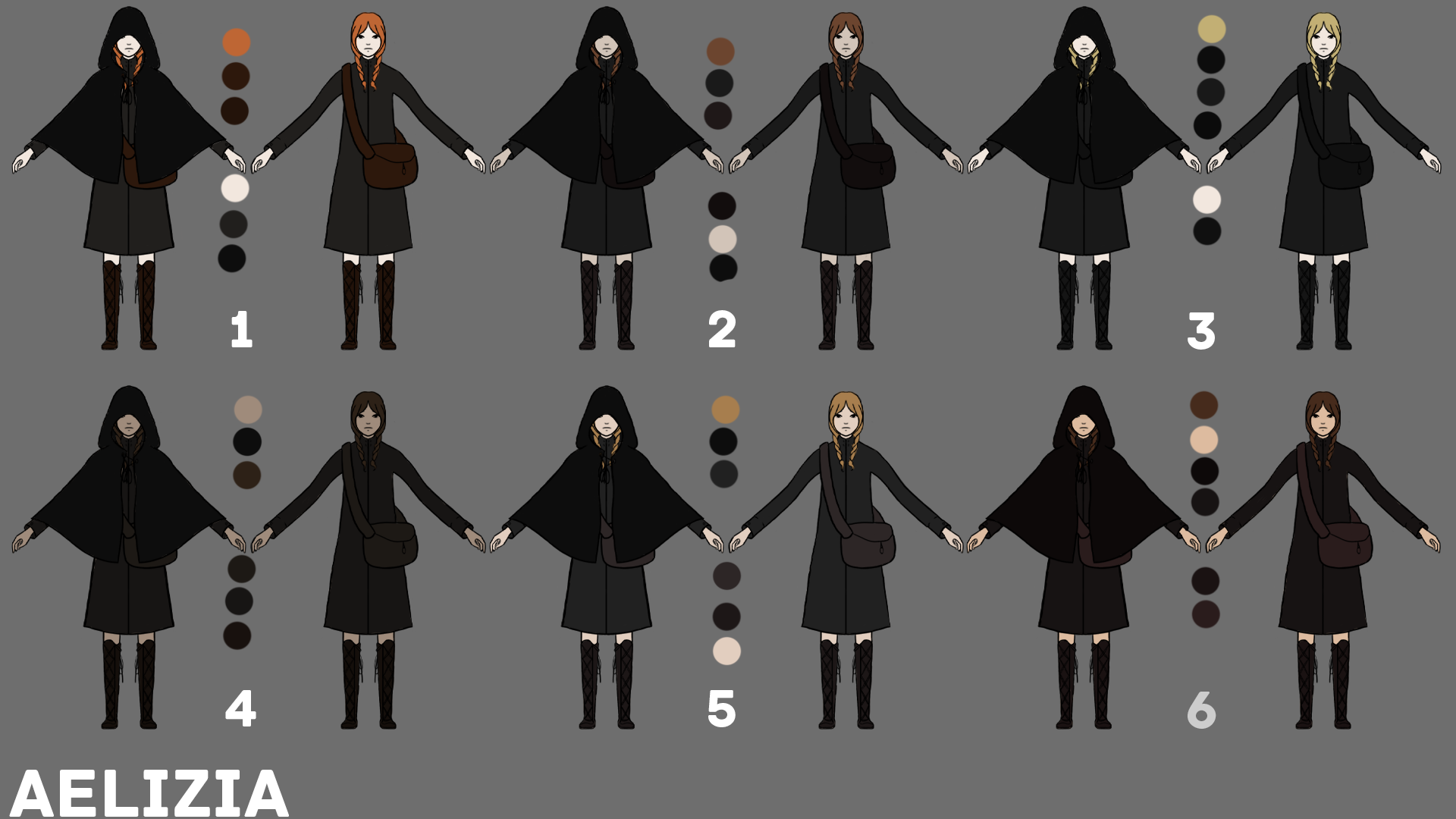 Last, but certainly not least, was Aelizia's cape. From the start, her cape was meant to be the main feature of Aelizia's concept art, the one thing that should be immediately connected to Eclipsed. A fundamental link to Aelizia's Eclipse abilities and the game's narrative and gameplay. We wanted to represent the duality of both abilities, the contrast between Light and Shadow. Furthermore, we wanted Aelizia's cape to be noticeable, to make her stand out from the crowd. She's no longer ordinary. Wearing the cape only makes the rest of the world see her for who she is.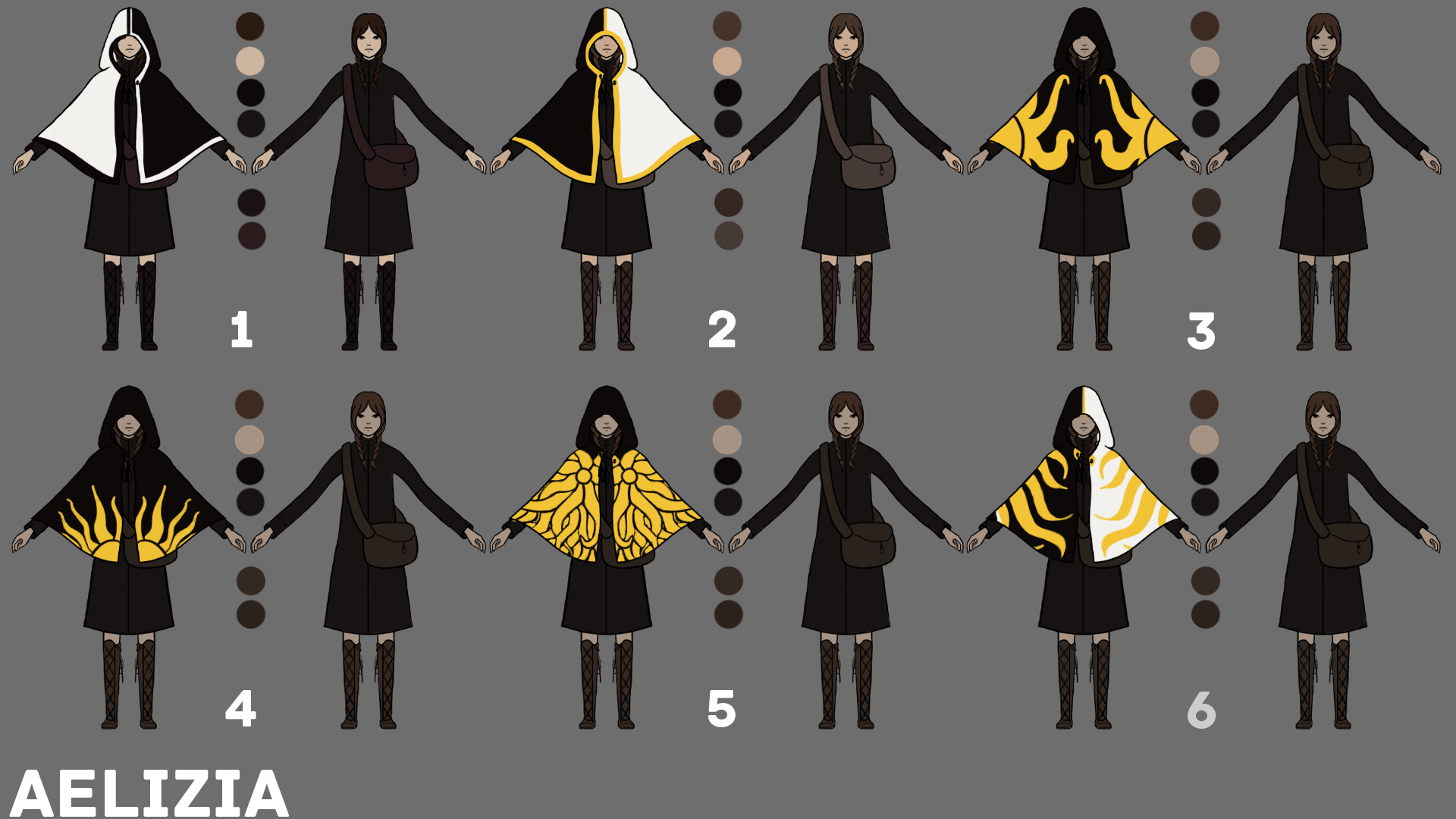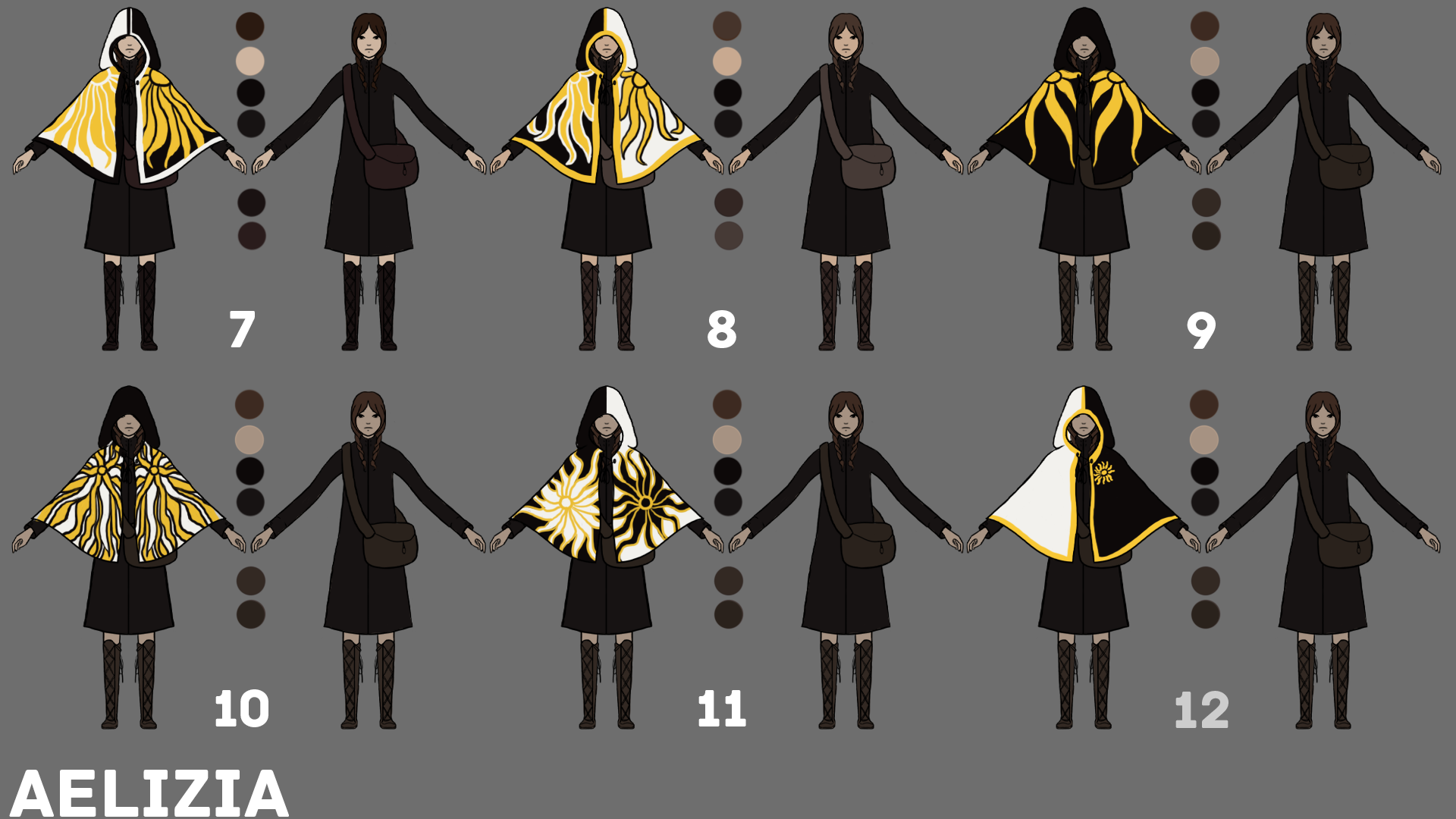 Finally, without further ado, we are proud to present our main character, Aelizia!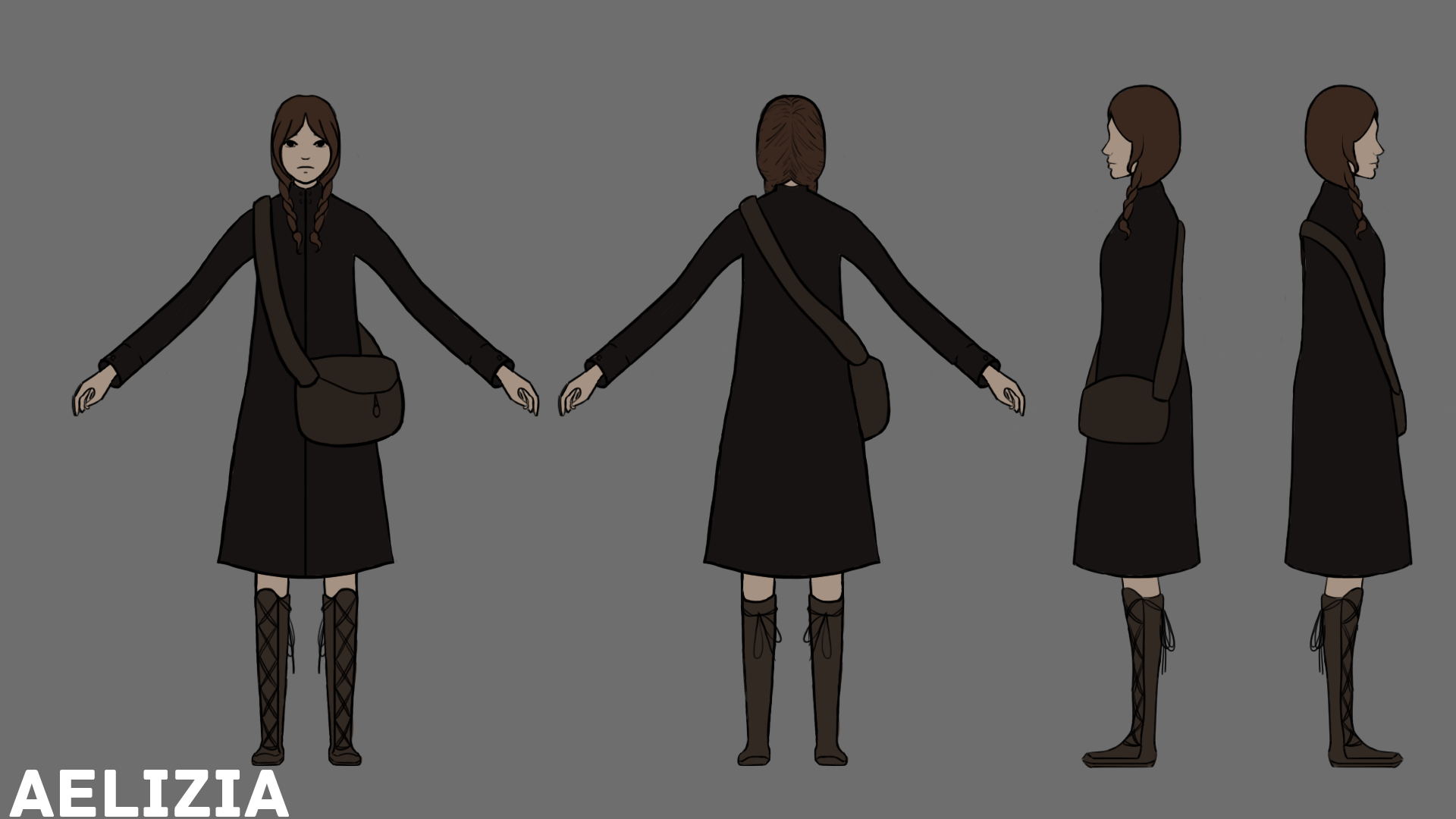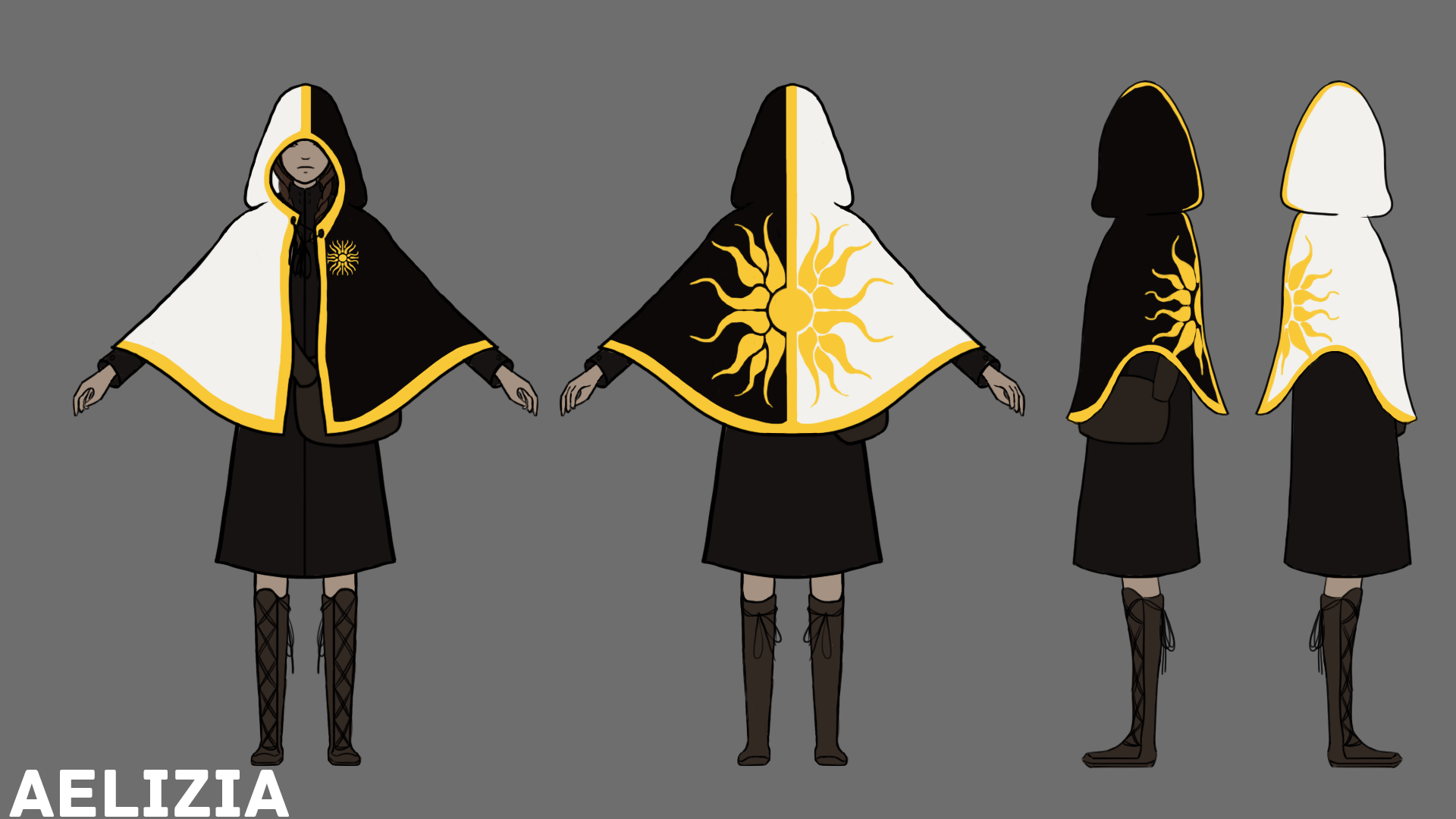 What do you think of Aelizia? Does it suit Eclipsed's environment style? Can you picture our game? We'd love to know what you're thinking! Next, we'll go back to game mechanics, showcasing Aelizia's Shadow ability, where players merge with shadows to pass by without being detected.
Intrigued? Stay tuned for more Eclipsed news!
#gamedevelopment #indiedevelopment #indiegame #indie #gameart