Greetings and salutations!
This week's screenshot shows a new room; a bedroom in this case: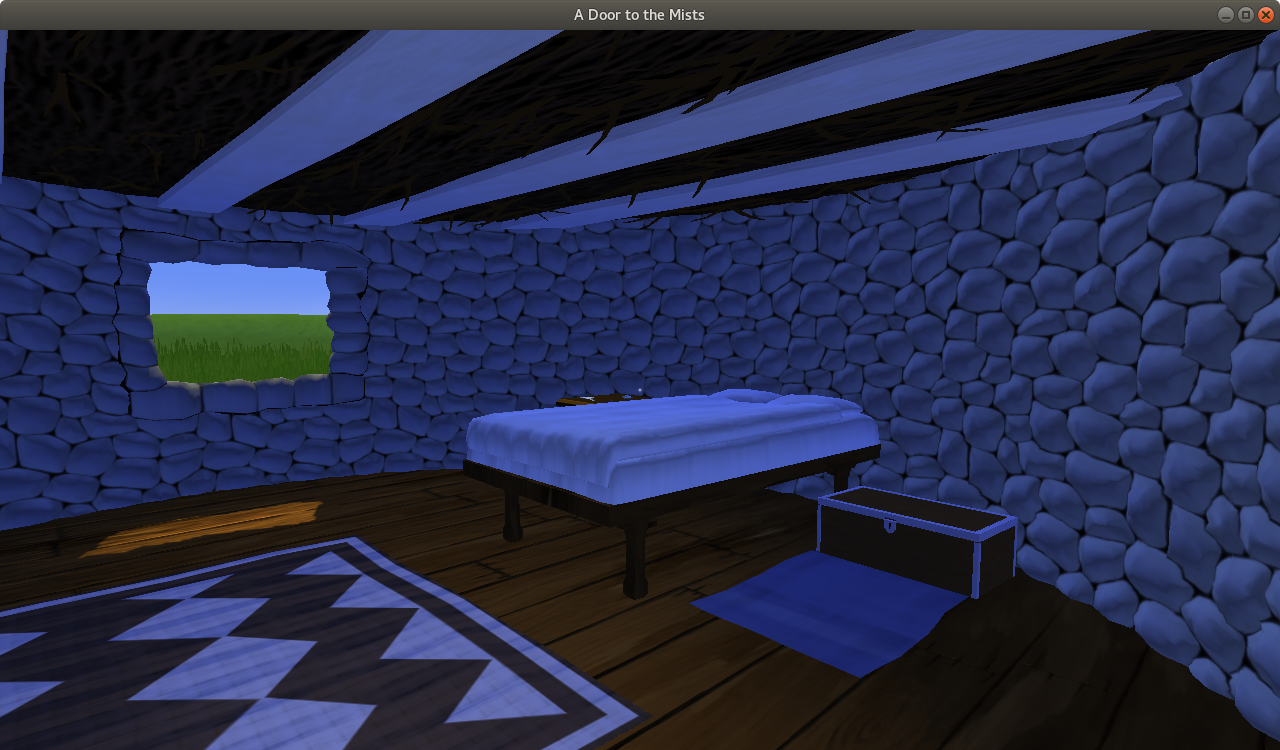 The week just past was once again primarily a level-building week:
To start with, I finished off the room that I've shown in the previous few blog-posts. This involved simply the creation of a small refuse-heap against the outside of its wall; said heap is largely mulch, with a few miscellaneous items scattered within.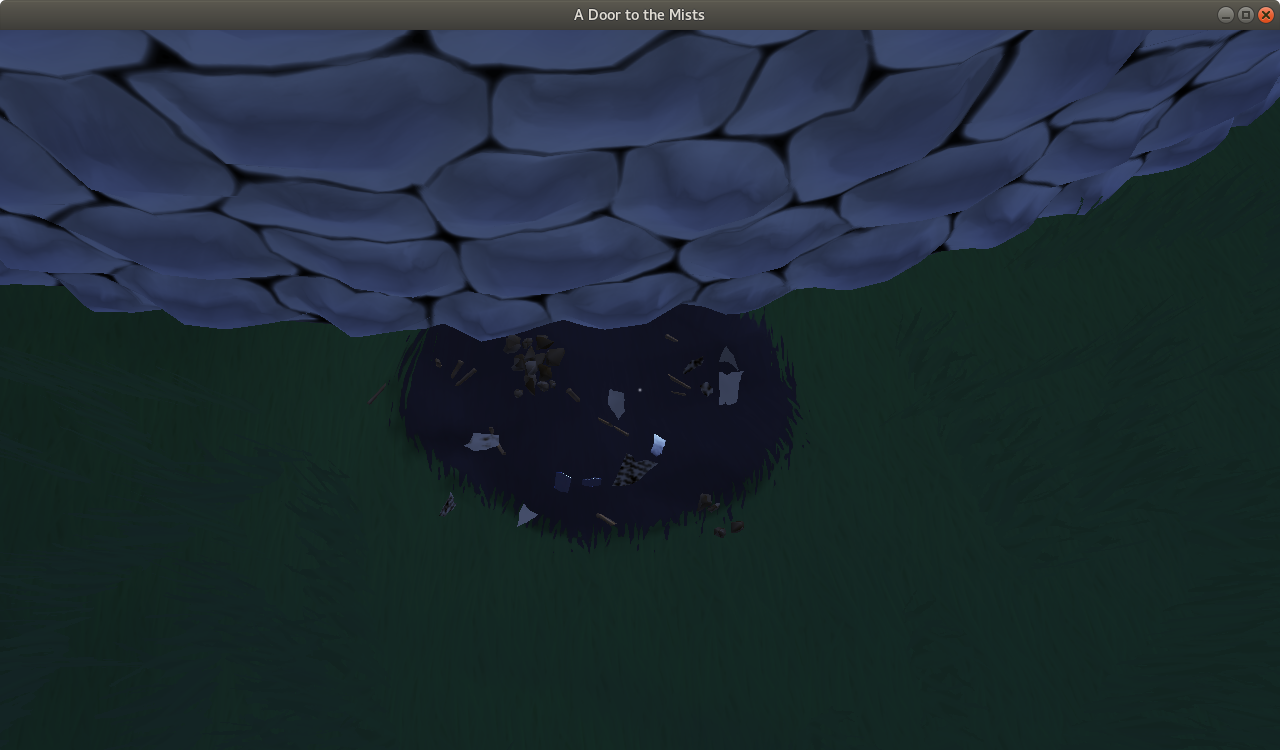 With that done, I moved on to the second room of level six. This one is a bedroom, and holds a bed, a table, a chest, and some carpets.
Each of these items comes, to one degree or another, from a model previously made: The table is unchanged from its use in level one; the bed is a modified version of the beds seen in level two; the carpets are likewise drawn and modified from level two; and the chest is a modified version of a chest found in level one.
The table holds a few small items: a mirror--modified from the collectible mirror that can be acquired in level one--a broken comb, and a curved shard of glass.
The chest is locked--and unpickable--but a key for it may be found. It's empty for the moment, but I intend to change that in due course.
The bed looks comfy to our protagonist, and indeed, an interaction has been added to allow the player to briefly sit, then lie upon it.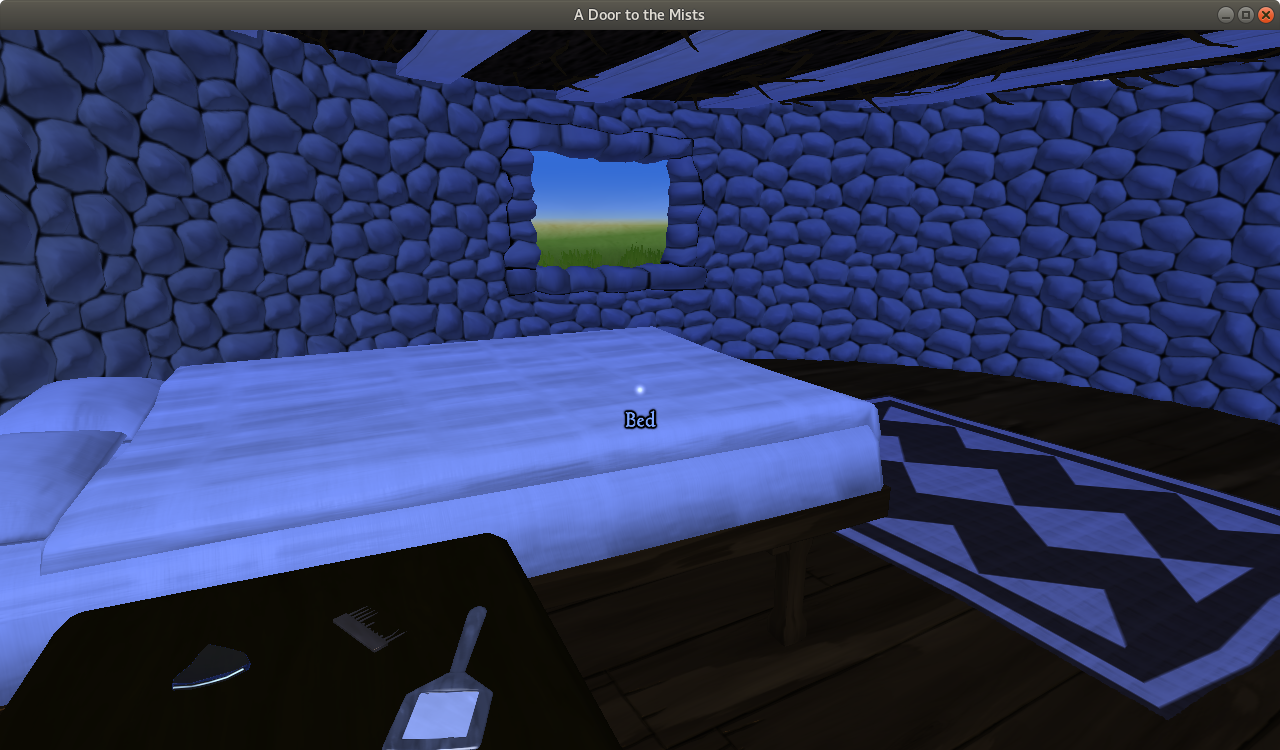 The structure of this room differs a little bit from that of the previous--you may notice in particular that it has two windows where the other had only one. Thus a little work was required to modify the model of the room itself--but thankfully this went fairly swiftly, I think, making use of elements constructed for the previous room.
Furthermore, I added an exit-object to this room, allowing the player to attempt to leave from here.
And with the room itself pretty much sorted out, I made a start on the view that surrounds it. This is still very much a work in progress, but you can see at least the start of some distant stone-faced hills, and another building nearby them: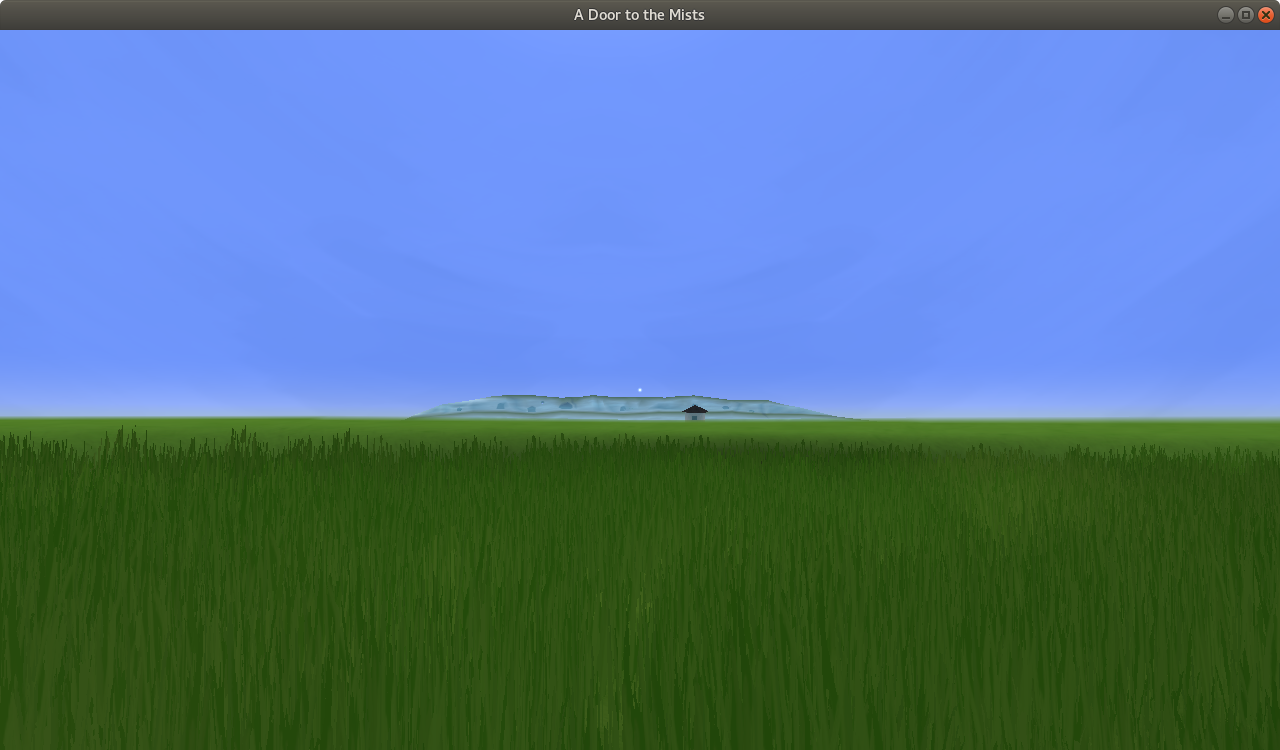 All that said, there's something odd that you might notice about this new room: while there are, as mentioned, two windows, there's no apparent door. Hmm. Strange... ;)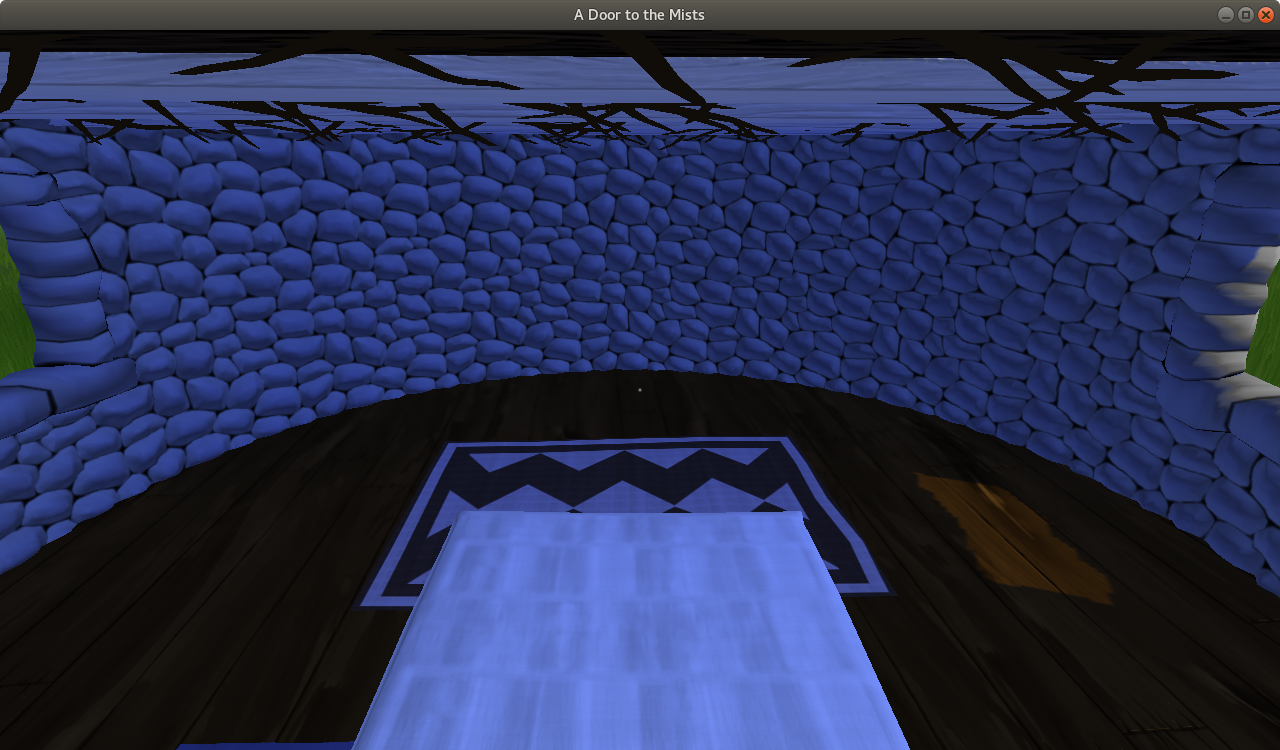 That then is all for this week--stay well, and thank you for reading! ^_^