Ancient prophecies & temple walls
Dev Diary 22
Hello!
Today we'll introduce you to the game's first location. Start of the game takes place in a temple chamber with a massive wall relief. The relief's theme is an ancient prophecy, which the inhabitants of the underground city religiously believe in.
Prophecy relief on the background wall, gate to the temple on the right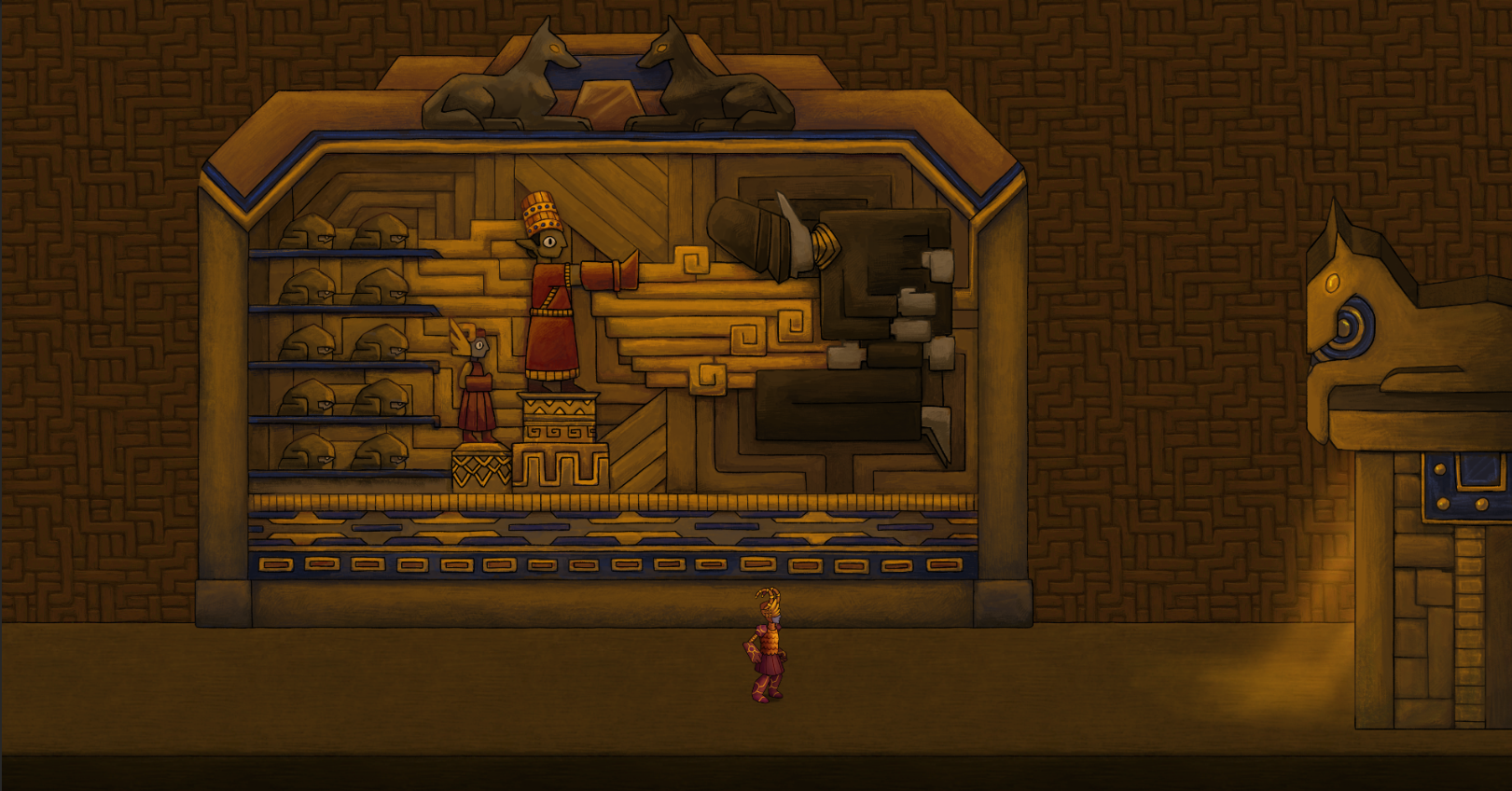 The chamber background is created by one seamlessly repeating tile made from intertwined lines. We tried to create not visibly standing out patterns to avoid bringing focus to individual tiles and breaking the illusion of one complex and smooth background.
In the right corner you see the one tile, in the big picture it's seamlessly looped into background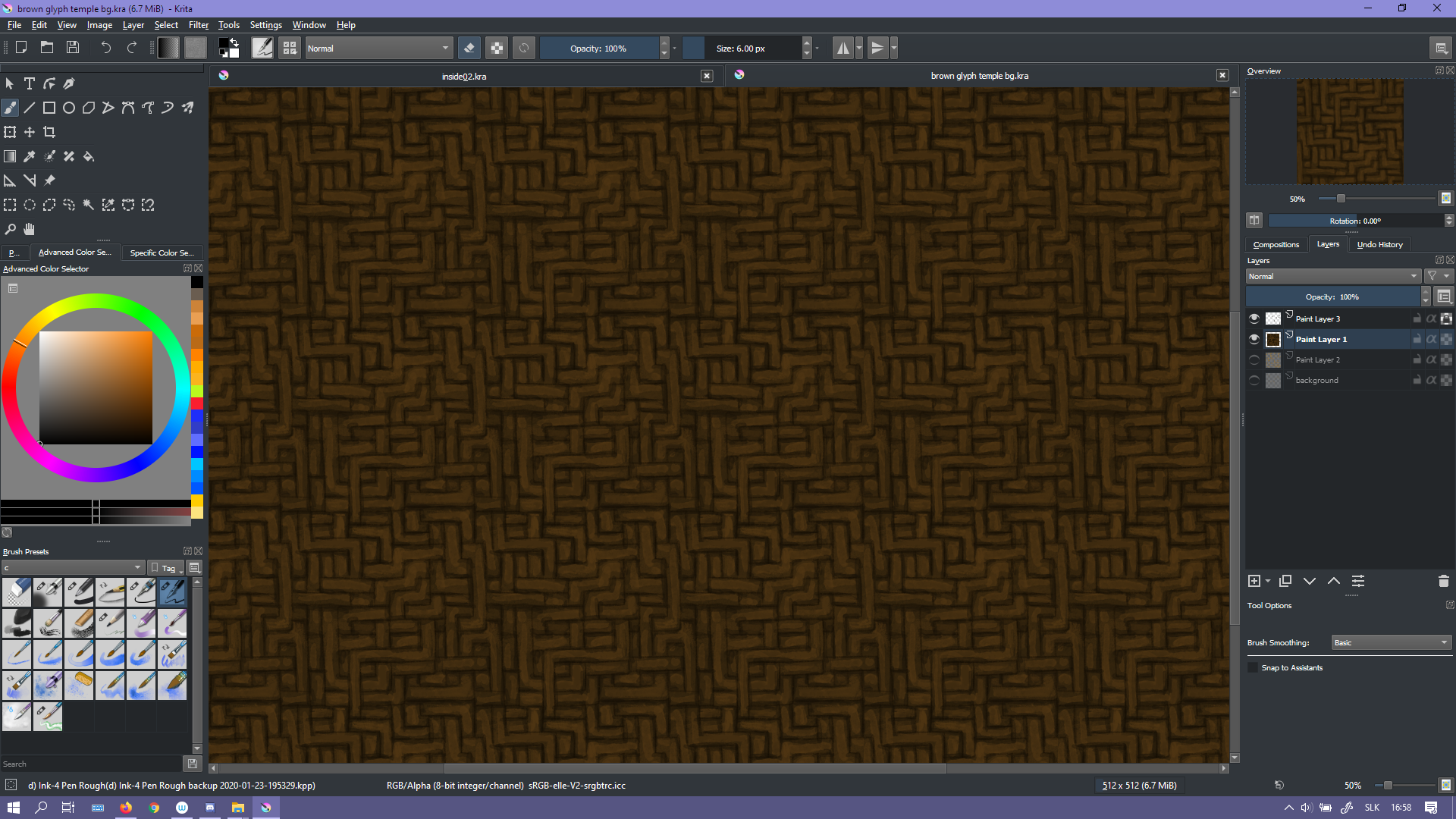 The relief was created in multiple steps, starting with something only vaguely resembling a painting.
Step one: design in MS Paint by our game designer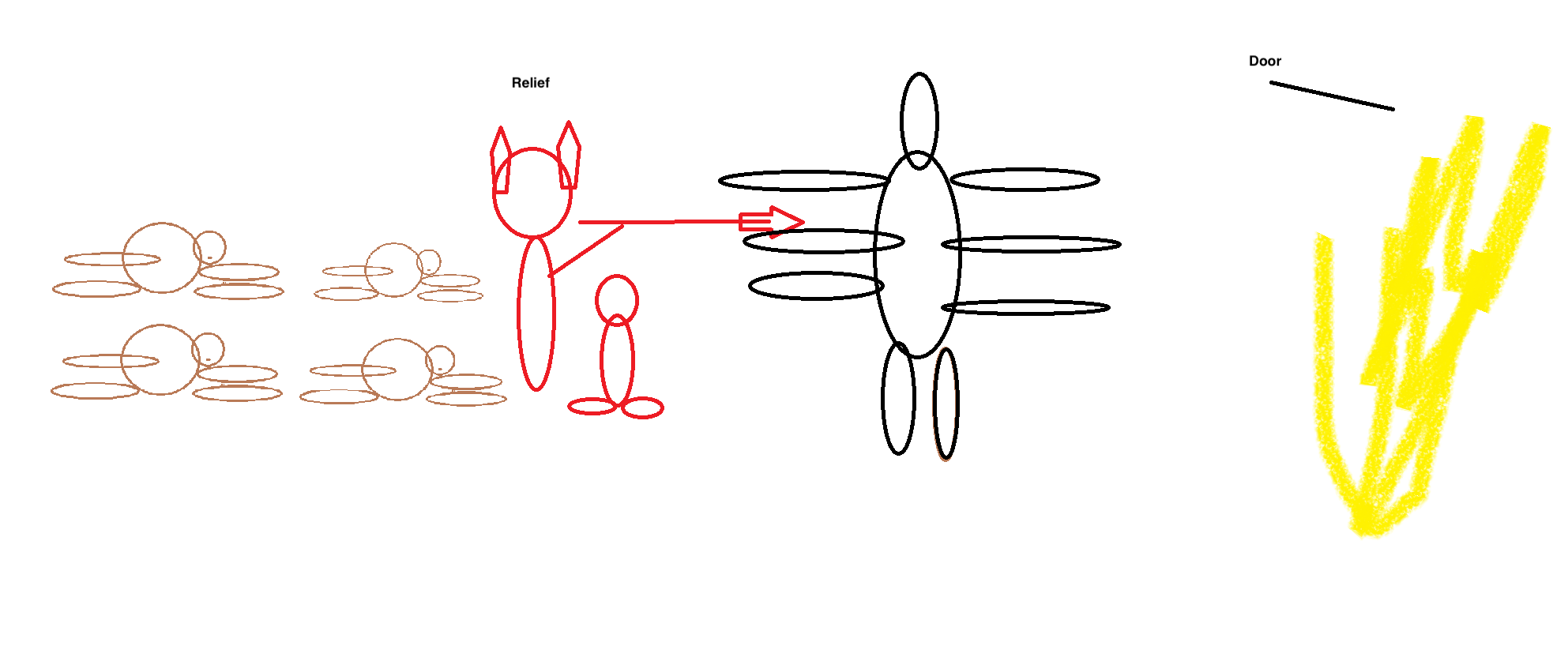 Step two: quick sketch by our artist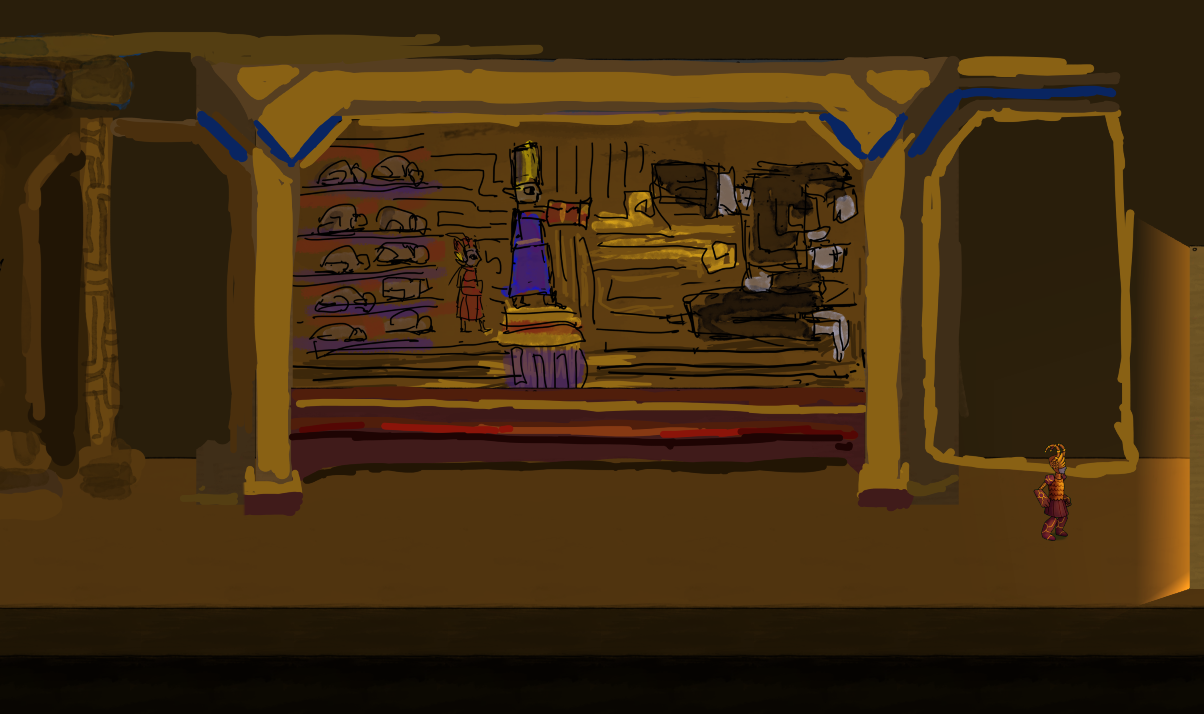 Step three: final outline design by our artist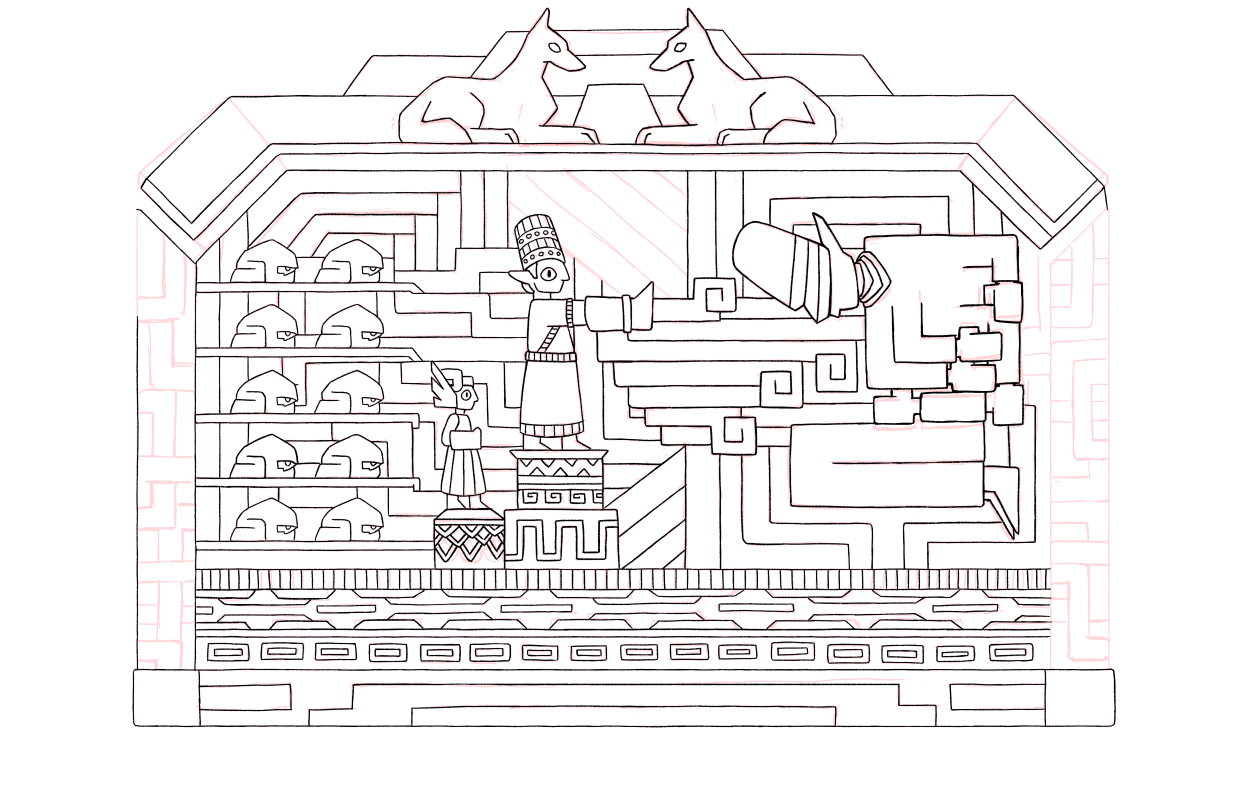 Style of the relief is a unique style, inspired by egyptian hieroglyphs. This graphics style is only used for the Prophecy relief and the Grand temple. From the in game point of view, both of them are very ancient, probably dating back to the very first inhabitants of the underground caves. The relief could be created using some long forgotten technologies. Or maybe there was some help involved from the higher beings living in the clouds?