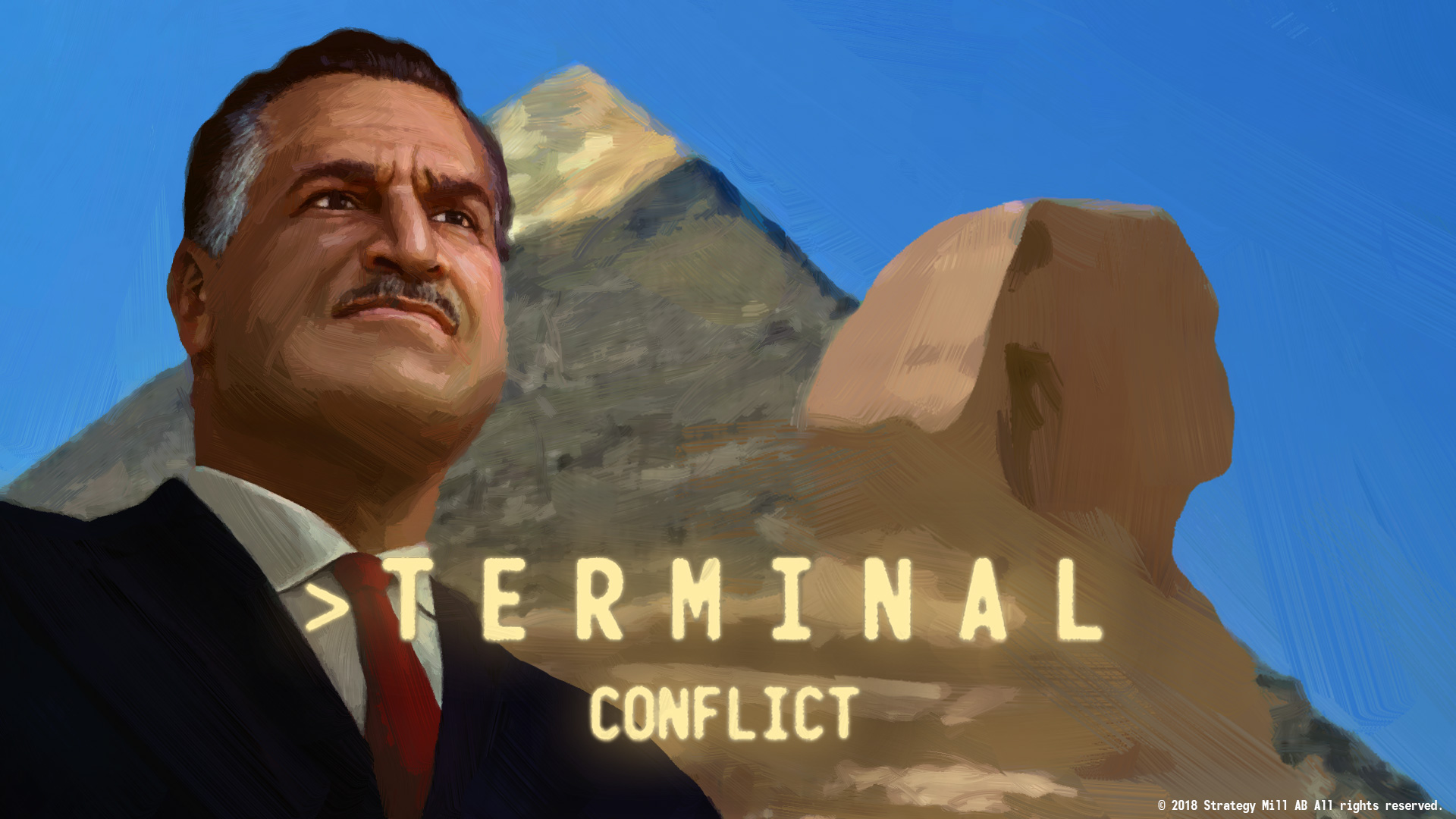 Greetings! This is Frithjof Nikolai Wilborn returning with reports from the Terminal Conflict team. Today, we will focus on the policies the superpowers can enact in the Middle Eastern theater. As the USSR and the USA battle for supremacy with all stately tools at their disposal, swaying the regional powers with sweet, sweet honey.
New Local Policies
For the Soviets, we've added the ability to enact the «Pan Arabism» policy, which promotes closer unification of the Arab World, granting them a +5% influence in the Middle Eastern theater. Much like any good relationship, this policy can be renewed every 18 turns granting its bonus but requires the USSR to have either Abdel Nasser recruited, or to possess a dominating 5-point influence in Egypt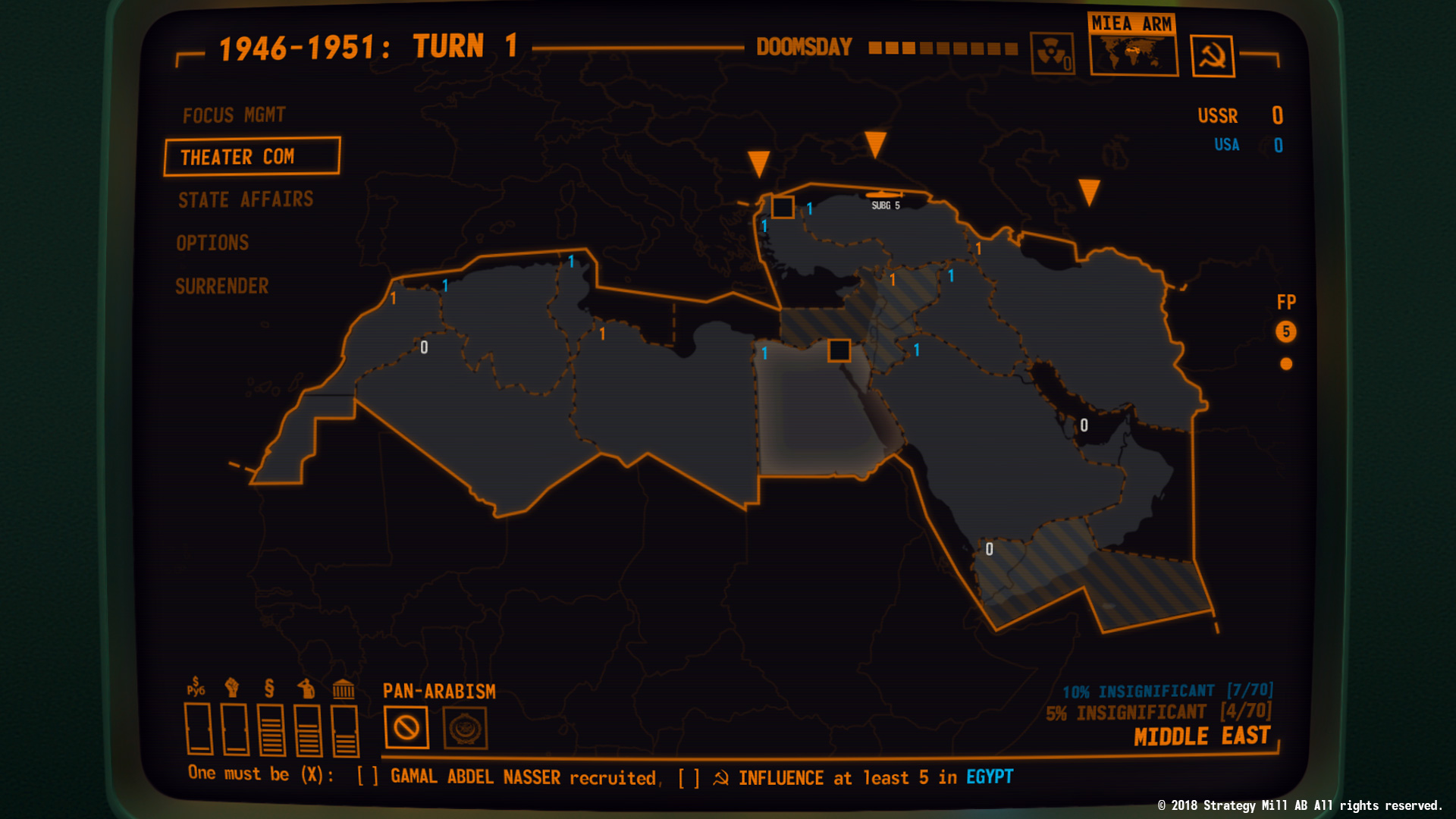 The USA in turn, can implement the «State of Israel», which allows official recognition of the political entity by the American government. Contrary to the USSR policy, which is a permanent, one-time bonus increase in US success chance to commit assassination missions by 5%. We are looking at you, Mossad! Might seem small, but it is potent. For this policy to be enabled, the Americans need to either have the Israeli leader Ben Gurion possess at least 3 or more in power, or have at least 3 influence in the Levantian Zone with Ben Gurion recruited.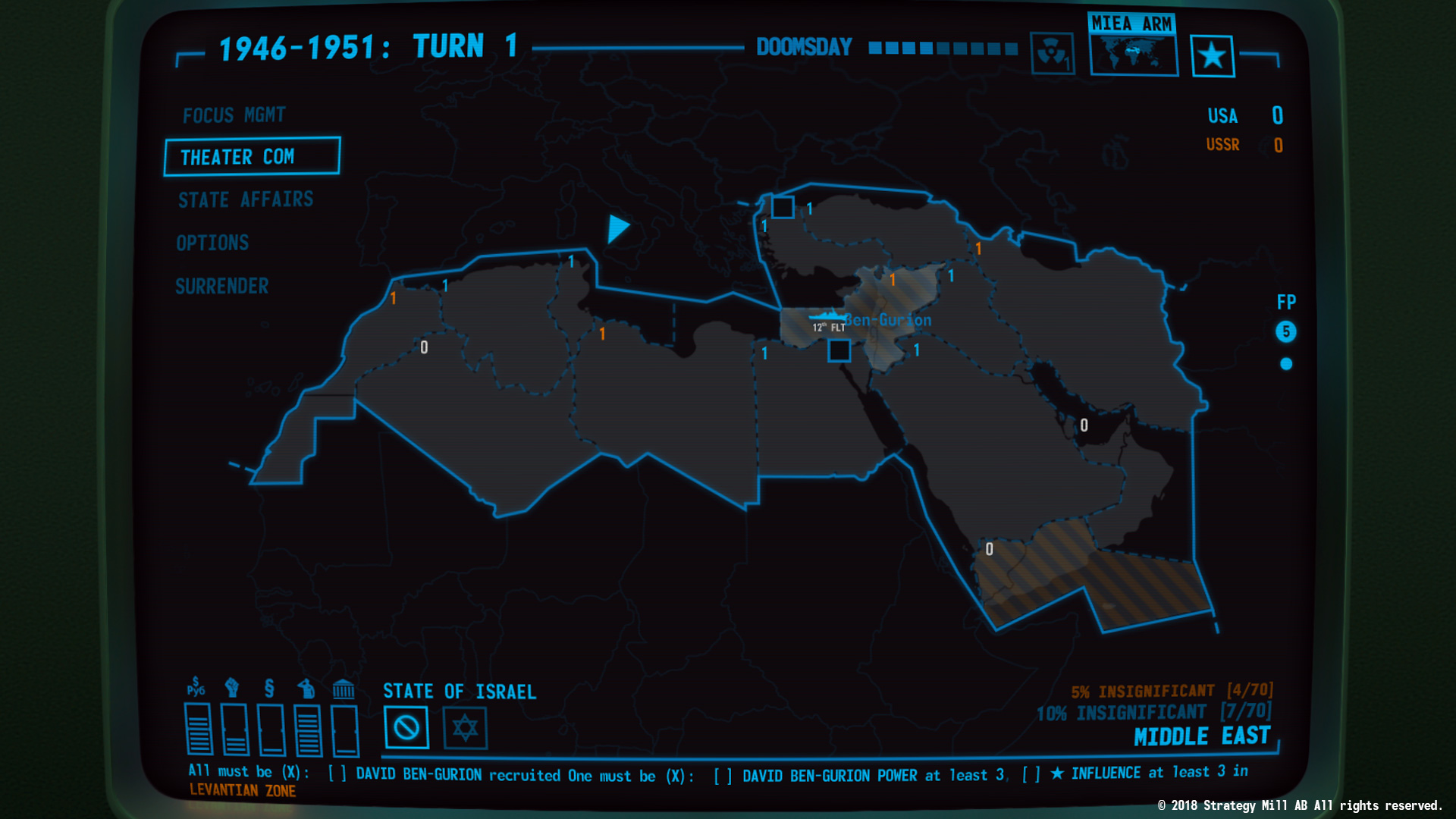 Strategic significance
But wait, you ask, is there any reason I would not want to use these policies? Excellent question! A good statesman must always weigh the short-term game with the long-term support. You could plan a game where the bonuses given under current circumstances would not be relevant to you.
For instance, if you as the leader of the United States plan to primarily utilize financial services, a bonus to assassinations might be considered less relevant and your precious resources better spent elsewhere. In that case, you might seek friendlier terms with both Arabs and Jews. Or perhaps the leaders you aim to recruit might already be out of power, hindering you from enacting the required policy, shifting your focus to weakening your opponent by other means instead.
Will you support one side or aim for an overarching peace settlement, or are your plans sending you in an entirely different direction? The choice is yours! But be careful with how you play with matches...destiny awaits.
In our next development diary, we will look closer on the Middle East's relations to other parts of the world, in particular sub-Saharan Africa. Prepare for a dash through jungle and desert!
Would you like to know more or would you like to drop us a message? We receive a lot of fanmail, but we'll notice a fun, well written post anytime on our Twitter , Facebook , or on Reddit.
Would you like to have news delivered about our game straight to you? Sign up at terminalconflict.com
Regards,
Nik and the team.