We are thrilled to announce that Leif "Greatexperiment" Miller is a new addition of famous content creators to join the Terminal Conflict team. Earning distinction for his The Road to 56 mod for Hearts of Iron IV, he brings not only a rich in depth knowledge of Cold War technology but also a reputation for forging grand strategy gems.
"I started The Road to 56 as a solo project in ancient times and kept it going mostly out of a terrific sense of crushing guilt. These days there's a great team working with me and we're always pushing to make improvements. We're putting particular emphasis on content involving countries you may have never heard of, extra features everywhere, and a storyline about Stalin replying to a personals ad. When the mod ended up on an illegal download site hosted from a shady tax haven in the Caribbean, that's when I knew we had made it. It means our content is finally worth stealing! A compliment, sorta." Leif points out.
Terminal Conflict Development
"As part of the industry veteran Development team of Terminal Conflict, we are all super excited to see him taking on historical events and decisions as his creations take the players to discover both the famous and the enticingly obscure treasures of the Cold War. " said Gellert Keresztes, Founder and CEO of Strategy Mill.
Already past the first weeks introduction, Leif's work is progressing in implementing the narrative that brings drama to the game and with a sense of humor to you. The important thing is to create an emotion and a quality experience "and definitely never ever involve any oblique references to aliens, conspiracy theories, or a certain cat named Lieutenant Paws" he adds.
With a Story to tell
"The Cold War is like two kids, fighting over the last cupcake and both are too prideful and greedy to simply share it. Then MIRVIN, this sentient computer comes in and assumes control and creates stability just to be thrown out. He is your friend and mine. Trapped in a tollbooth system for decades MIRVIN is finally back and definitely not because it's jealous that it can't eat cupcakes." Leif tells. A feeling we definitely emphasize by the inviting retro terminal look and feel as MIRVIN calls upon you to join the action. To get more from Leif and the team, sign up for updates, join our Steam Group or talk with us on Twitter, Facebook, or on Reddit.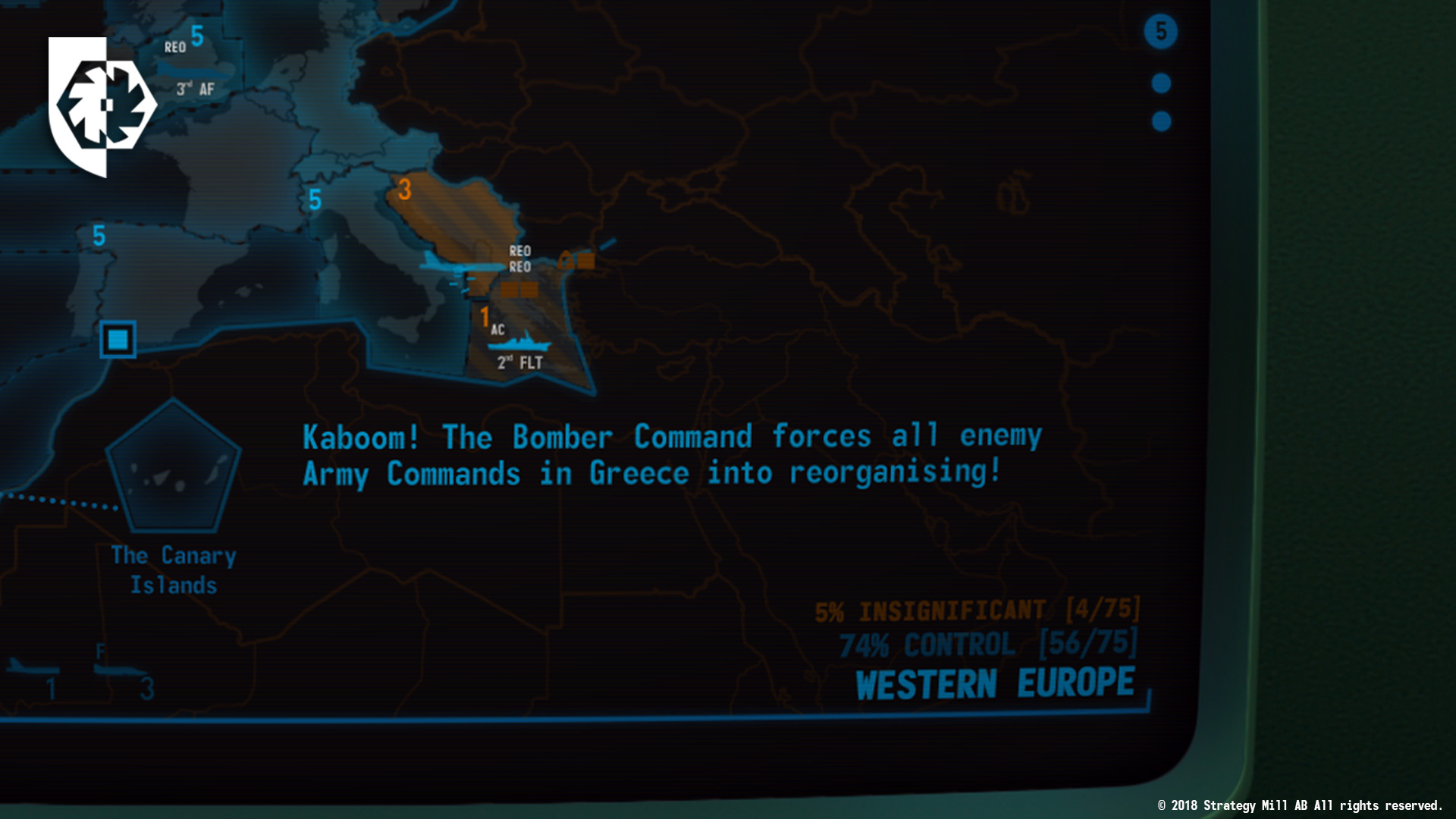 "I look forward to doing my best to help make Terminal Conflict an awesome game and also to having as few pun-related injuries as possible. Remember: Safety first, and make sure that a thesaurus never falls into the wrong hands." Leif signs off in historical fashion, as our team is bigger and better than ever before, in the run up towards early access. No pun intended.
Mighty Cheers,
MIRVIN and the Terminal Conflict Team