During last development stage we added a few new functionalities.
Basic management of resources

In the game the player focuses mainly on making tough decisions and statistics management such as health or satiety.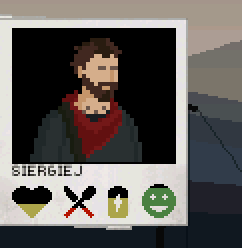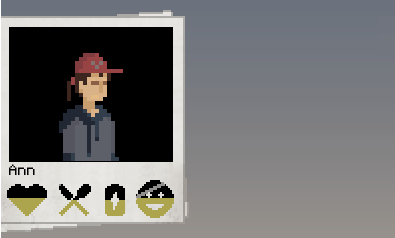 To make it more interesting we added gathering resources, which can influence statistics. So a medkit can increase health and alcohol will slightly increase morale etc.


Resources as such will be pretty rare and valuable, so in the gameplay survival will still be a challenge.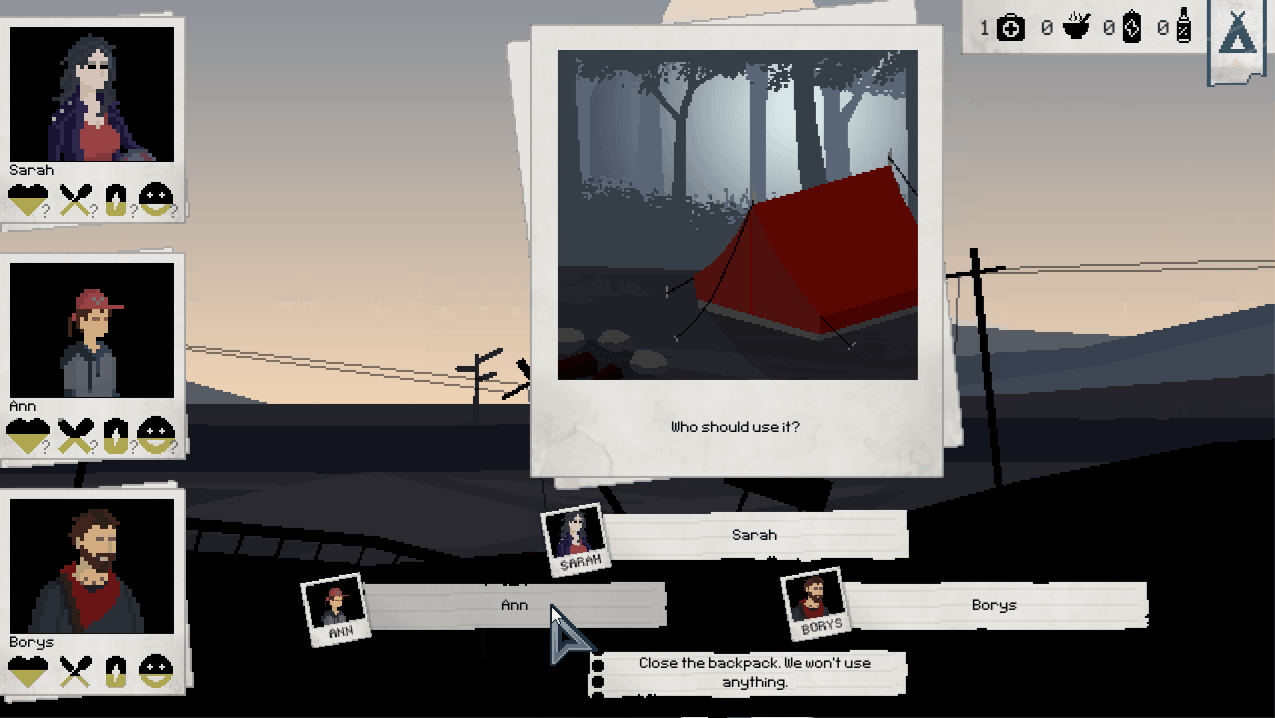 Second one is a simple danger mechanic

Making difficult choices during the apocalypse is not only about tough moral dilemma to be taken after a thorough and very careful thought.
Sometimes the situation demands that you make the decision in a matter of seconds.
To pick up the tension and adrenaline we added to some events "danger mechanic" which will restrict time in which player can react. If the player won't choose anything, the game will choose for him - and it will be the worst possible answer.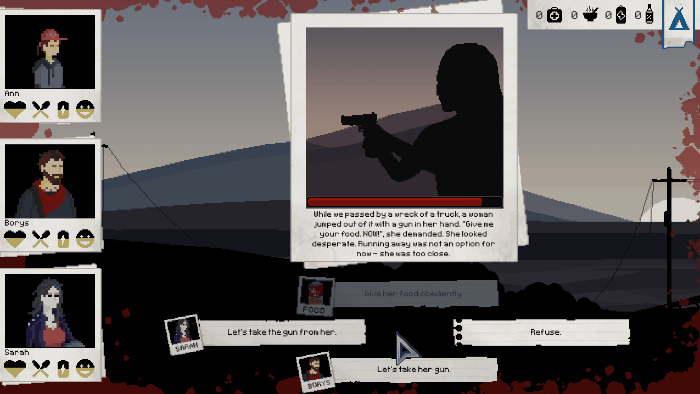 What do you think about that? Do you like it?


---
Join our community on Discord to be always up-to-date with Survive the Blackout!
Join our Discord >
---
Survive the Blackout | Like us on Facebook > | Check out our Twitter >