*Click the images to go to the original, higher res images*
As it says in the summary, we have made a tonne of progress these past few days. Procedural generation now works, as demonstrated in this image: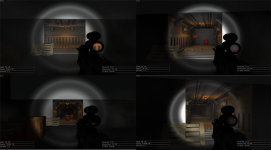 Vast improvements have been made to player movement and shooting mechanics, bullets are now real objects instead of raycasting, this means we can add dynamic lighting to our bullets to give our game a better visual look while playing.
Not to mention we have much better lighting on switch doors and the roof: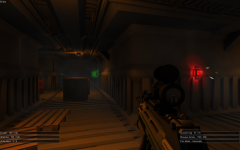 We are going to begin uploading more videos and releasing small gameplay demos really soon, unfortunately there is no enemy YET. But this will be added once we are happy with our character controller, which is very soon!
We hope you enjoy the overall look to our game so far and cannot wait to hear what you think!
Facebook : Facebook.com
Twitter : @DivinityStudio
Youtube : Youtube.com
Have a great day,
Divinity Studios Ltd.